City owned campgrounds should take notice of Gering Nebraska's Robidoux RV Park. This quaint little campground is a gem on the prairie. And because it's city owned, it's fairly inexpensive.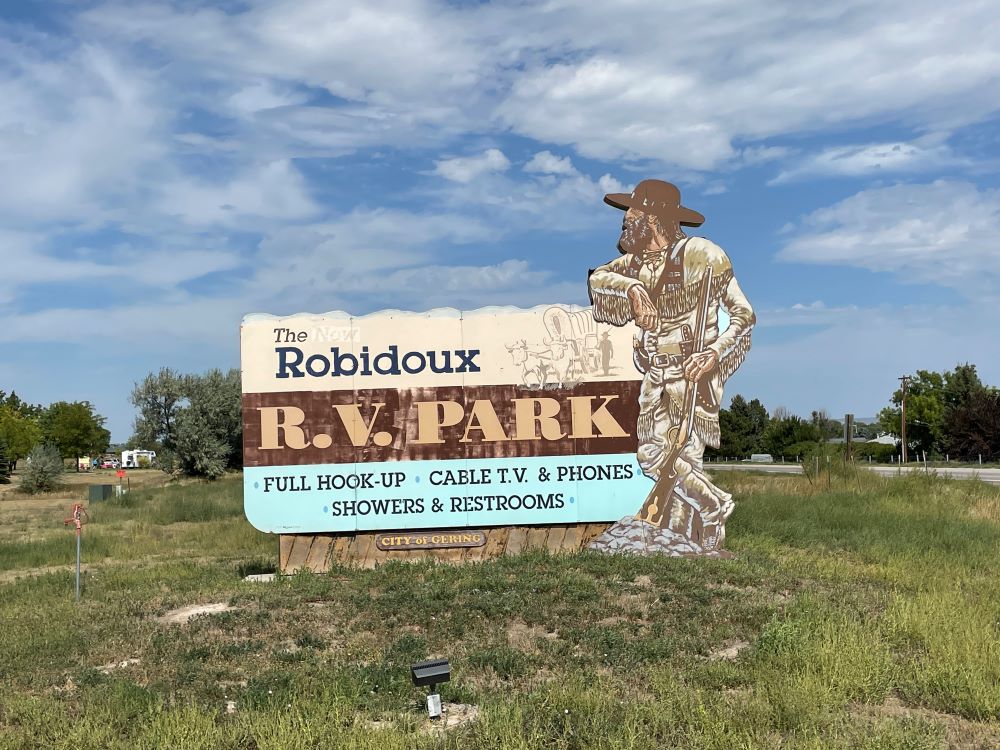 The park sits on 15 acres and contains 42 sites which are all concrete RV slabs that are big enough for all sizes of rigs. The sites are spacious and include electric, water, and a picnic table. Some also have sewer hookups and BBQ grills. For the sites without sewer hookups, a dump station is on site.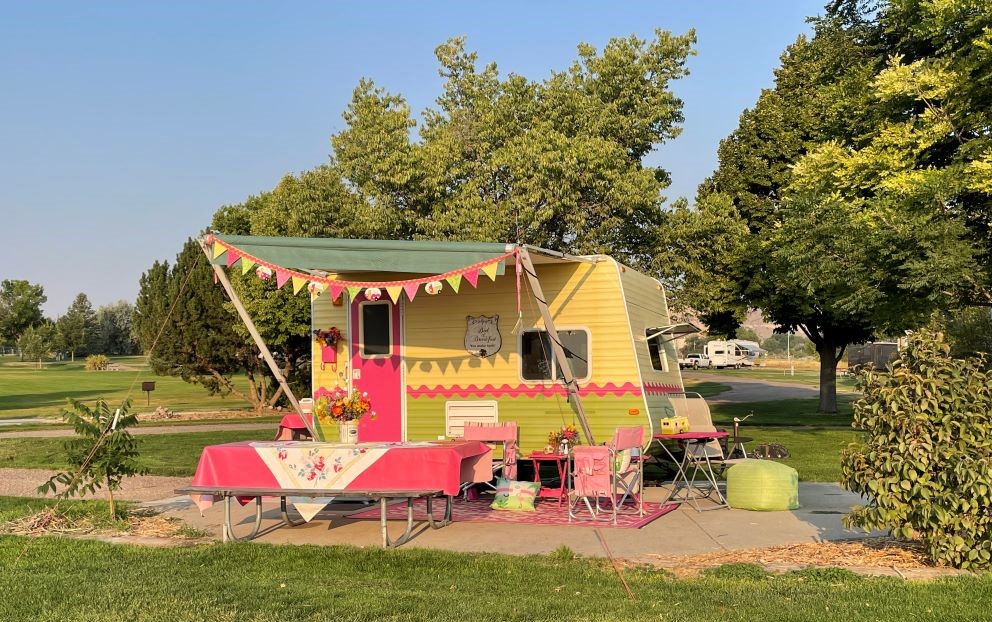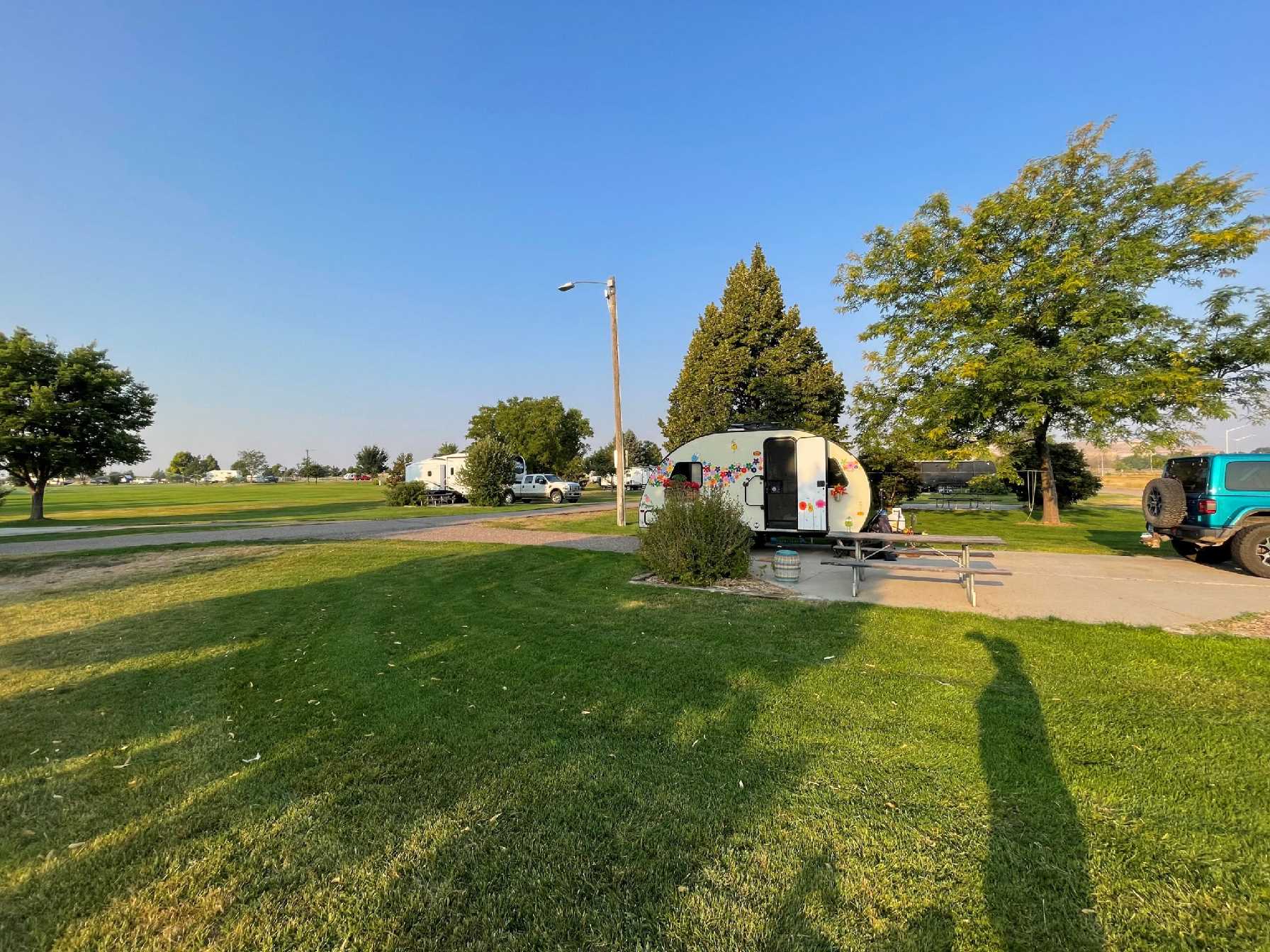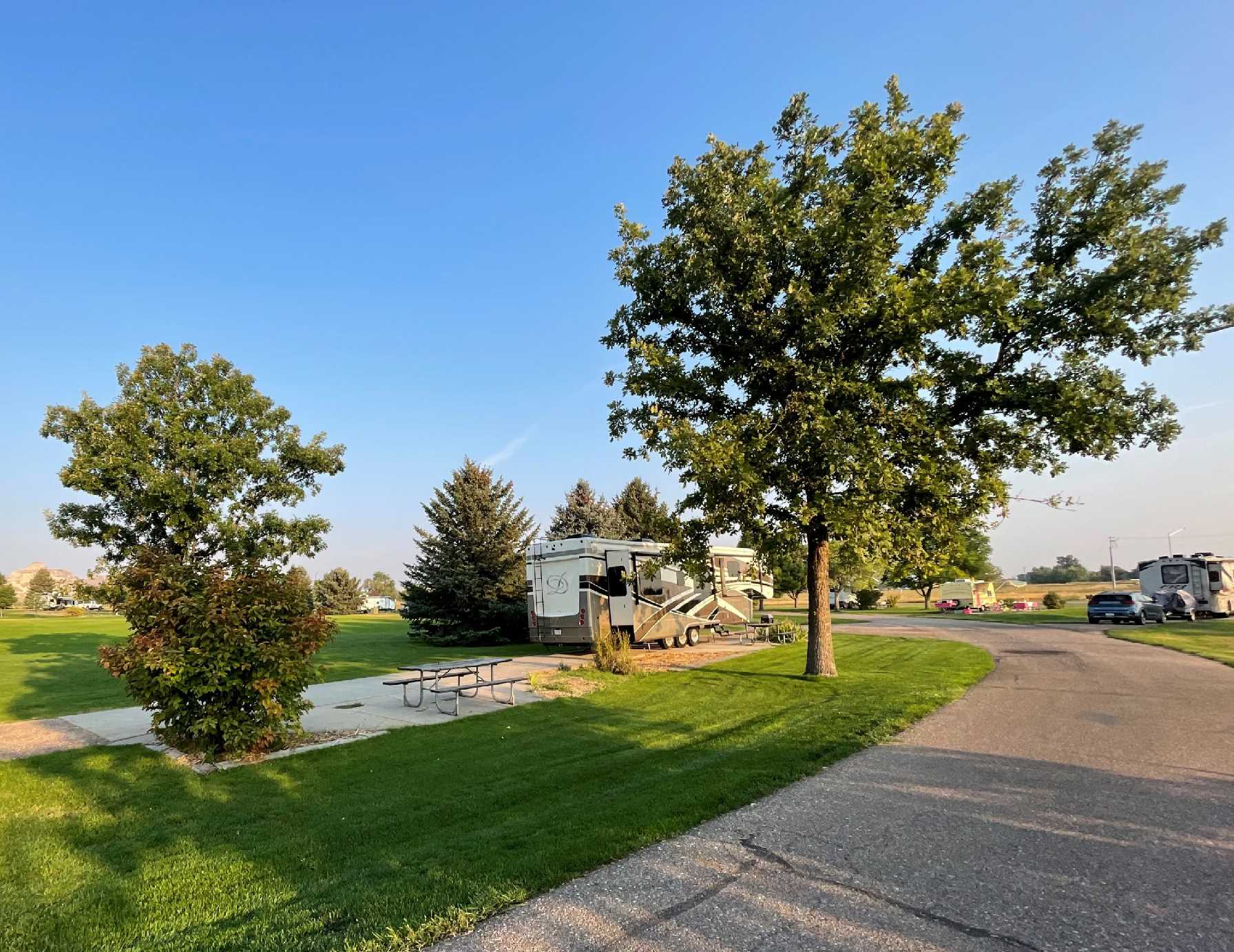 The sites are surrounded by bluegrass and there is a huge open space in the center of the campground. And the VIEWS! There are breathtaking views of Scotts Bluff National Monument just a few miles away.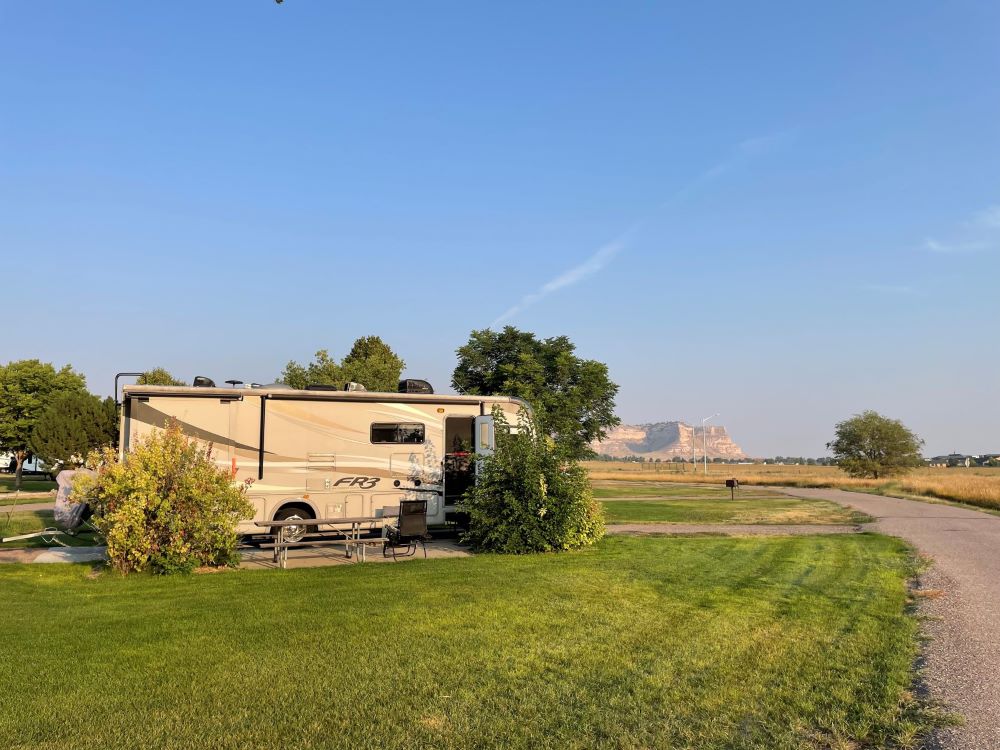 The campground has great cell phone coverage, which is good, because like most campgrounds, their free WiFi is a bit temperamental. If you're camping with a group, the multi-purpose room has a fully furnished kitchen and can hold up to 60 people. There are clean showers, bathrooms and a laundry facility on site too.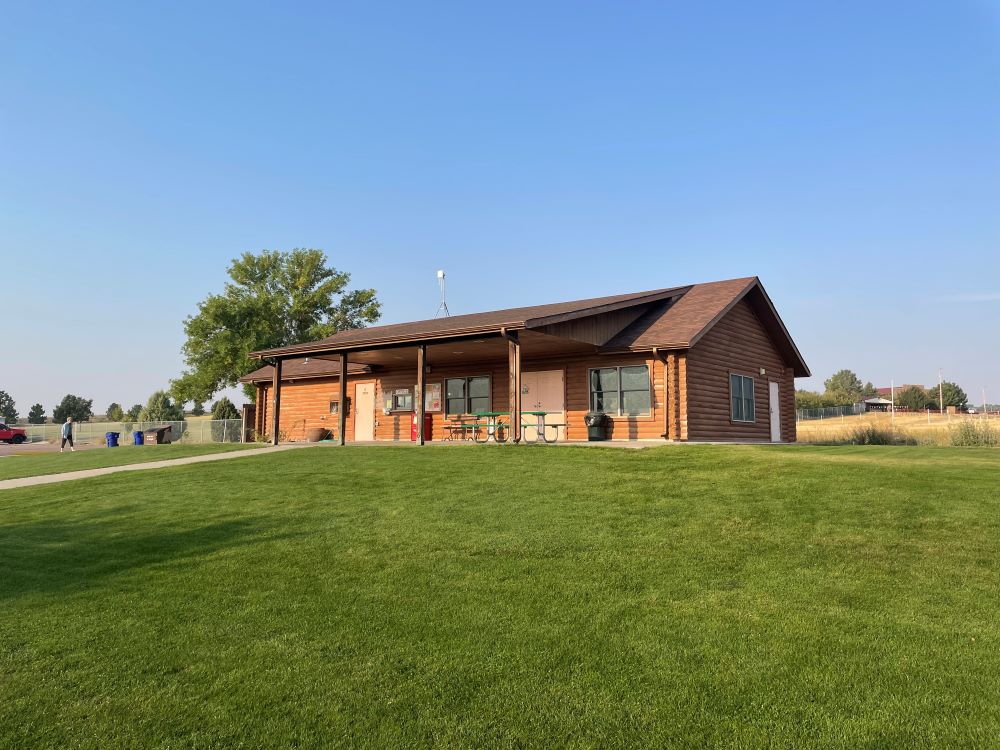 If you're traveling through western Nebraska, this is a nice campground to stay at. If you're a history buff, spend a few days and visit the various National Monuments, Sites and Trails in the area.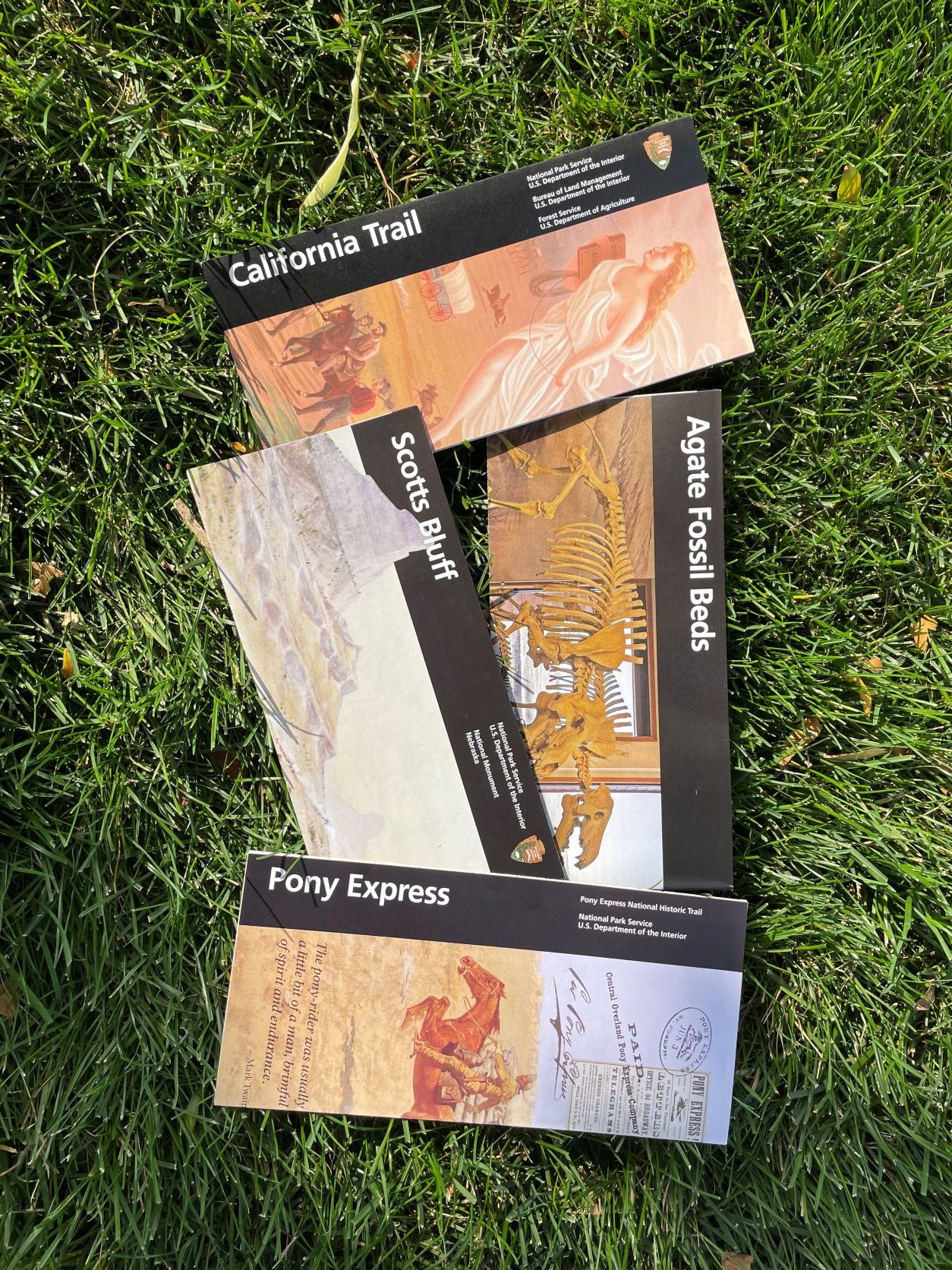 Lesa McDermott |Girl Camper Guide to South Dakota & Wyoming
Connect with Lesa & her Girl Camper Group
Facebook Page – this is the link for where you can tag us and we can tag you! This is where I'll share general Girl Camper news, events and more. facebook.com/Girl-Camper-South Dakota
Facebook Group – Please join the private Black Hills/South Dakota Group so you can participate in this supportive and fun community! Black Hills/South Dakota Chapter Group
Instagram – follow me for snap shots of the camping life: Instagram Girl Camper South Dakota-Wyoming
Events-Be sure to check out the Girl Camper Events I'm hosting.