Is this the year you finally purchase the RV you have been wanting? RV shopping can be overwhelming, but it does not have to be. A little bit of research and you can be camping this summer.
A few years ago we saw a little teardrop on the highway, when my husband decided he wanted one.  Not an impulse decision, but more of a we need to slow down life's pace and this just might be what we need.
Since we came from tent camping, we didn't know much about campers. Me being 'Scurry' in the family, I hopped on the internet to identify this cute little camper.   The internet gives you so many options to consider when you have NO clue what you are looking for.
In no time at all, I found the teardrop company. I also quickly realized there are many other models and options to choose from.  Let's not forget competitors with their own set of models and options. 
We decided to head to a local RV show and see the campers in person.  I am so grateful we did, because in an instant we knew we preferred one model over another. We knew we had a capable tow vehicle to pull the teardrop we had in mind. But, the RV show had seminars answering questions like 'Which RV is Right for Me'? 'Tips for your Very First RV trip'. 'A Year in the Life of RV Maintenance', which gave us more to think about.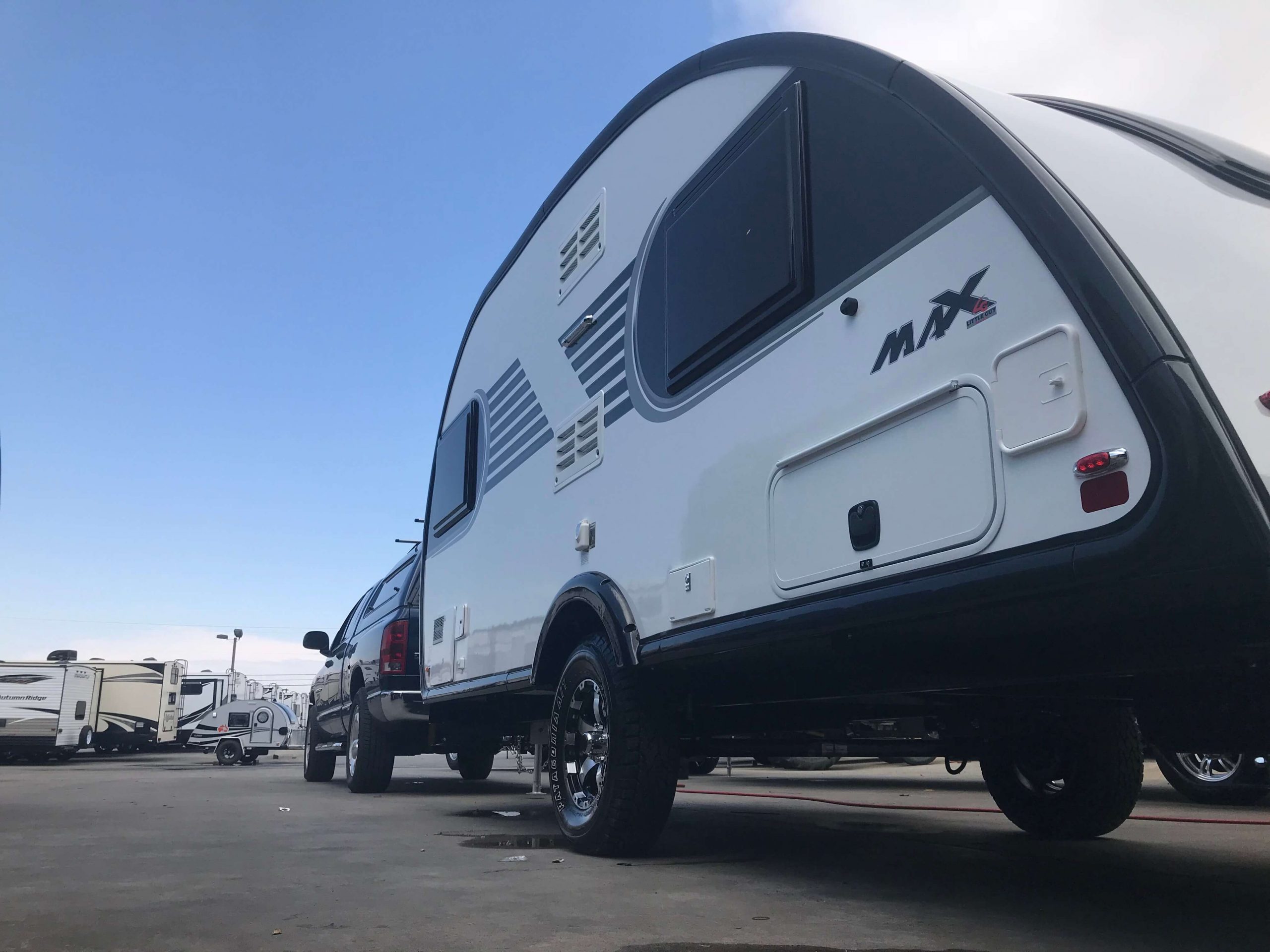 Here are just a few reasons I would suggest going to an RV show.
They are usually held indoors and local dealerships bring a little bit of EVERYTHING with them.
This is a great opportunity to physically walk through different styles and layouts to get a feel for the endless possibilities. We actually went through so many RVs to make sure we were not missing anything.
Meet with different dealers to learn what they offer to help care for your purchase. It is my experience, RV manufacturers build units to a point and it is the dealer that 'finishes' the RV. It is just as important to find a reputable dealer to purchase from.
RV Shows are held locally over the country and are usually held before the season takes off. I was able to visit two this year in the DC metro area and there will be additional ones in the fall. So keep an eye out.
If you have no idea what RV is best for you … check out GoRving's Find my RV Tool
~ Michelle Almodovar | Photographer, techie, lover of nature and thrilled to be your Travel Beacon