Married to a Marine for almost 40 years, I have developed a sense of awareness about safety in the things around me. I grew up in Oklahoma at a time when we never feared for our safety. My husband, on the other hand, grew up in NYC and saw more than he cares to share.
Since starting our RV adventure last year, I never put myself in a situation that I felt threatened. But then again, I don't travel alone. For me, the things that concern me the most are getting stuck somewhere, breaking down and the dark!
Things that make me feel just a bit safer:
Travel Apps
I have been using some type of navigation device since before I started driving. I still carry a paper road map in my car just in case. Being the technology fan I am, I prefer to let it work for me.
WAZE or Google Maps are my all around go to navigation apps. Both owned by GOOGLE, provide the best overall directions I have found to date.
TruckMap has recently become a new addition to my navigation tools. Since I recently upgraded to a larger travel trailer, I have found myself in some questionable routes. This is a FREE app, and once you add your trailer size information and include propane, it has been good at getting me where I need to be safely.
Life360 is a free location app that my grown children introduced me to about a year ago. Unlike your phone's location service, this app syncs your family into a private, invitation only circle sharing your location. My daughter gets notifications when I am arriving home, I am sure so that the house is clean. Just kidding, she uses the notification so she can move cars off the street in front of the house so I can park my camper there when I come in late. There are features that can be added to the app like Emergency Response, Roadside assistance, etc.
Monitoring Systems
Over the years we have had our share of flats, tire blow outs, running out of propane etc.
Tire Pressure monitoring system Most newer trucks come equipped with tire pressure systems as standard or options, however, what about your travel trailer? None of the ones we have had have a monitoring system. I do have one of those $2 pressure gauges, but I am not consistent in checking my tires at every stop. If you travel alone, you may not welcome 'assistance' checking your tires. This monitor has an anti-theft sensors as well as a small monitor for the dash of your vehicle. You will need to know how many sensors you need. For example, our older truck did not have sensors and neither did our Little Guy Max so we needed 6 for that application.
Propane Monitor Some will say that knowing if you are out of propane is not too important. I am one of those that do not want to find myself out of hot water or heat especially if the power goes out. There is a magnet at the bottom of this little gadget. You place the monitor on the bottom of your propane tank, sync it to your phone app and you can even set an alarm for when your tank gets low. I have had really great luck with it!
Lighting
The dark normally doesn't scare me. But I have been at some pretty dark campsites with no one around, which I love when I have company. Who doesn't love hanging by the campfire till late at night? I love practicing night photography including capturing the moon and stars (I am still working to make them interesting). However, a time or two some animal watching me in the darkness has scared the bejabers out of me. So you will usually find my campsite pretty well lit until I go inside.
Here are a few of my favorites … I will note that I love solar and tech products and if I can use them without electricity, they get a gold star!
LED lantern with a bug zapper is one of my favorites. I found them at Costco this past summer, if you do find them there they come in a three pack. The ones I found from Amazon come with only 2. Completely waterproof, they have a USB cable to charge with my onboard batteries or portable solar panels like the ones I featured recently from Solar Camp. I usually surround my space with these to create a bug free zone and so that I can see anything lurking behind or in front of my camper. The lights have three settings so you create more ambiance or bright!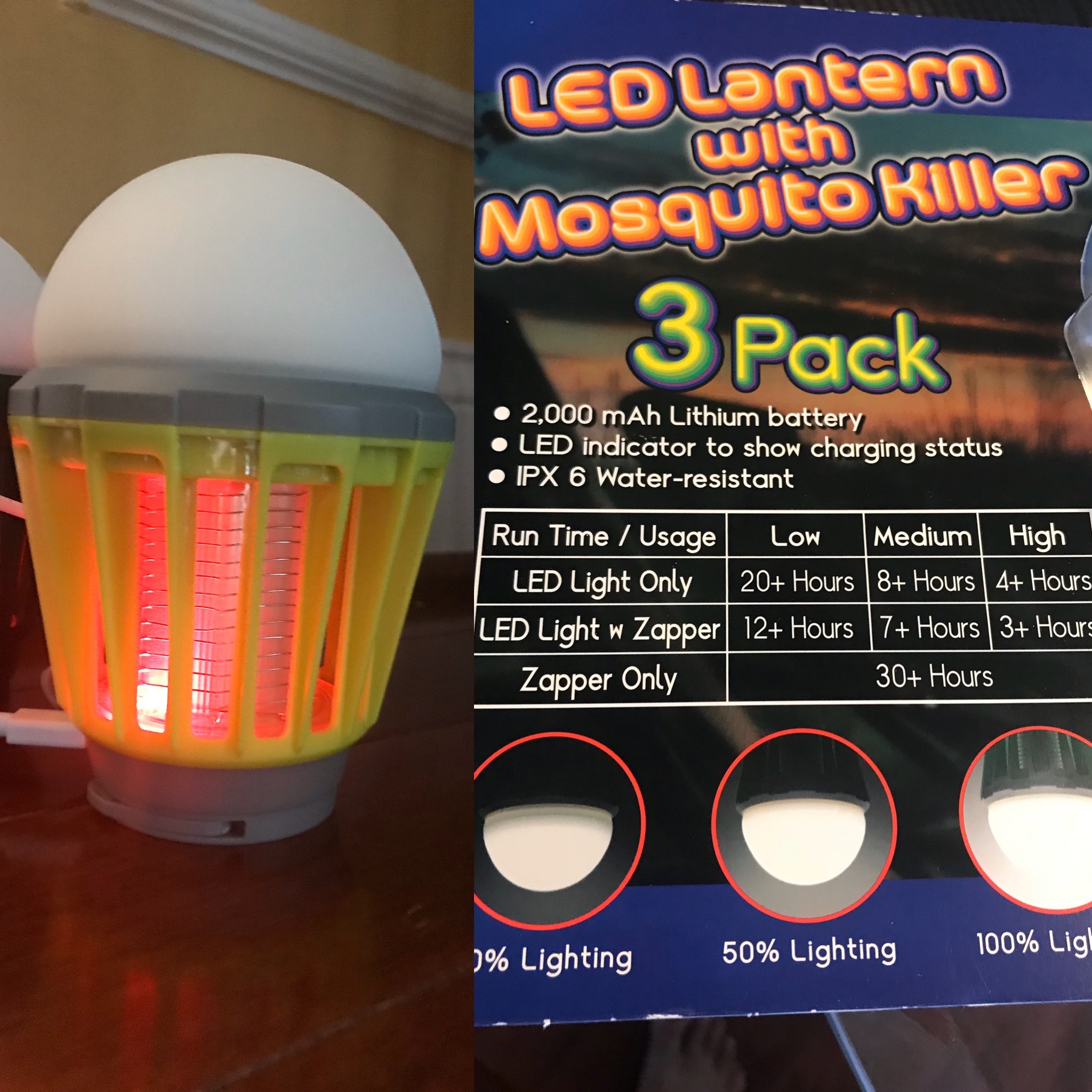 Luci lights – I have heard so much about these lights that I had to check them out myself. I love this company's mission (to provide access to clean, reliable, and affordable energy for billions of people) and I am excited to have been introduced to them by fellow Girl Campers. These are small compactable lightweight lights that don't take up a lot of space in your camper, and they don't require a lot of energy. While most of these are solar charged only, they provide enough light to brighten the way to the bathhouse in safety. A few also have a USB charge wire and come with other features like a speaker. I purchased several Luci lights for gifts, so I will do a more in depth discussion in another article.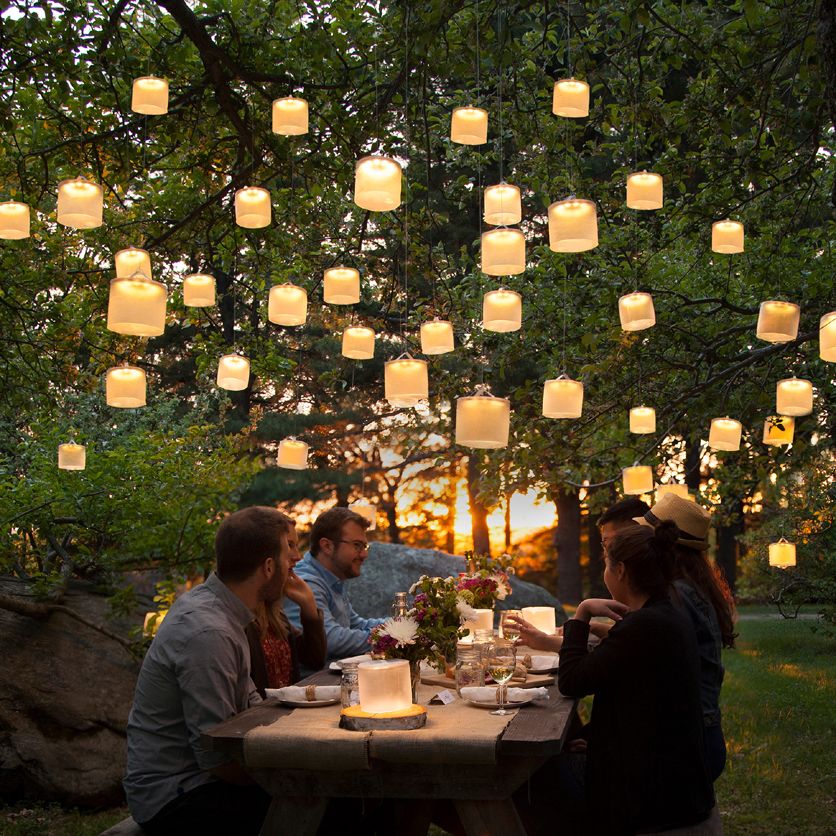 Coming soon from MPOWERD is the Luci Bike light!!! It is in prototype as of this writing, but as soon as it is available I will let you know.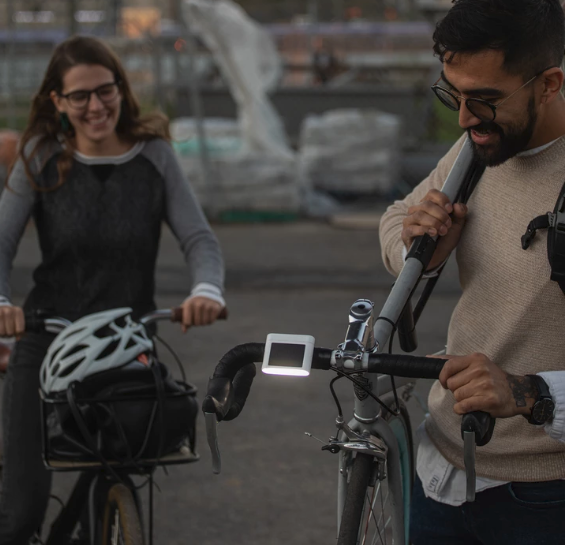 Camera
As a Girl Camper, we are always on the alert for our safety. Girl Campers know that there is safety in numbers, but sometimes that is not feasible. I recently met Mary (not her real name), a girl camper, traveling alone and she was walking her miniature schnauzer by my campsite one evening. Of course, Maci, my miniature schnauzer had to visit. While the four of us ladies were visiting I noticed she was wearing something I have not seen before except in cop shows. Mary was wearing a Body Camera. I asked her the obvious questions, why and how did you choose one? Mary shared with me that she travels a lot by herself and her police friends suggested she get one. They even recommended one for her.
BodyCam | Mary told me this is the same body camera used by her police friends. I know several of my girl camper friends travel full time and if you are one, this might just provide you with a bit more peace of mind.
Stay safe out there ladies and I look forward to seeing you around the campfire!
~ Michelle Almodovar | Photographer, techie, lover of nature and thrilled to be your Travel Beacon