TIPS FOR FIRST-TIME VISITORS:
Bring gear if you want to go fishing on the pond. And don't forget your swimsuit! Water shoes are a good idea, too.
Visitors to your campsite have to be preregistered and pay $12 ($8 for kids).
If you don't have an RV, you can rent one of the campground's (sizes vary) or rent a cabin.
LOCATION: Plymouth, Massachusetts. Just three miles from the Cape Cod canal and close to beaches, golf courses, and Cape Cod towns.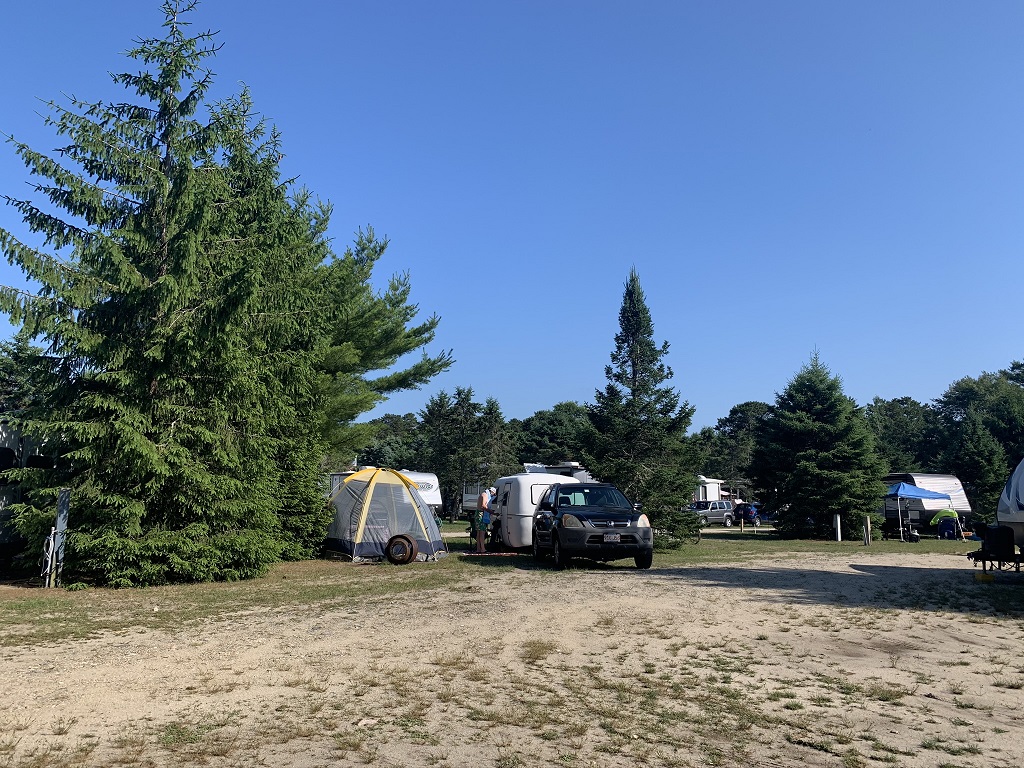 NUMBER OF SITES: 200
AMENITIES: There are open and wooded sites. Options include full hookups and 50-amp electrical service, free cable and WiFi, a pond and beach, kayak rentals, two playgrounds, laundry, arcade,
dumping station, portable dumping service, propane gas service, firewood for sale, open campfires
and leashed pets are allowed.
COST: $38-$72. RV and cabins rental prices vary.
HOW TO RESERVE: The camp's website is here. You can make a reservation here.
TELL US ALL ABOUT IT: Sandy Pond will be forever in my heart because this was the very first place my husband I camped in our new-to-us Scamp! We didn't really know what we were doing and were afraid of backing up at a campground, so I booked a pull-through site for us for a couple of nights. Plymouth is about an hour away from our home, so I figured if anything went wrong, we'd be nearby. It all turned out fine, of course, and we had a lot of fun figuring thigs out. We made long lists of things we'd need to buy and ways we wanted to customize the Scamp. We had been staying at home for the prior five months, so being somewhere new, with a swimming pond, was a dream! Normally, the campground hosts all sorts of events, such as ice cream socials, trivia nights, games and more, but none of that was happening last year. I'd love to go back when things are really buzzing.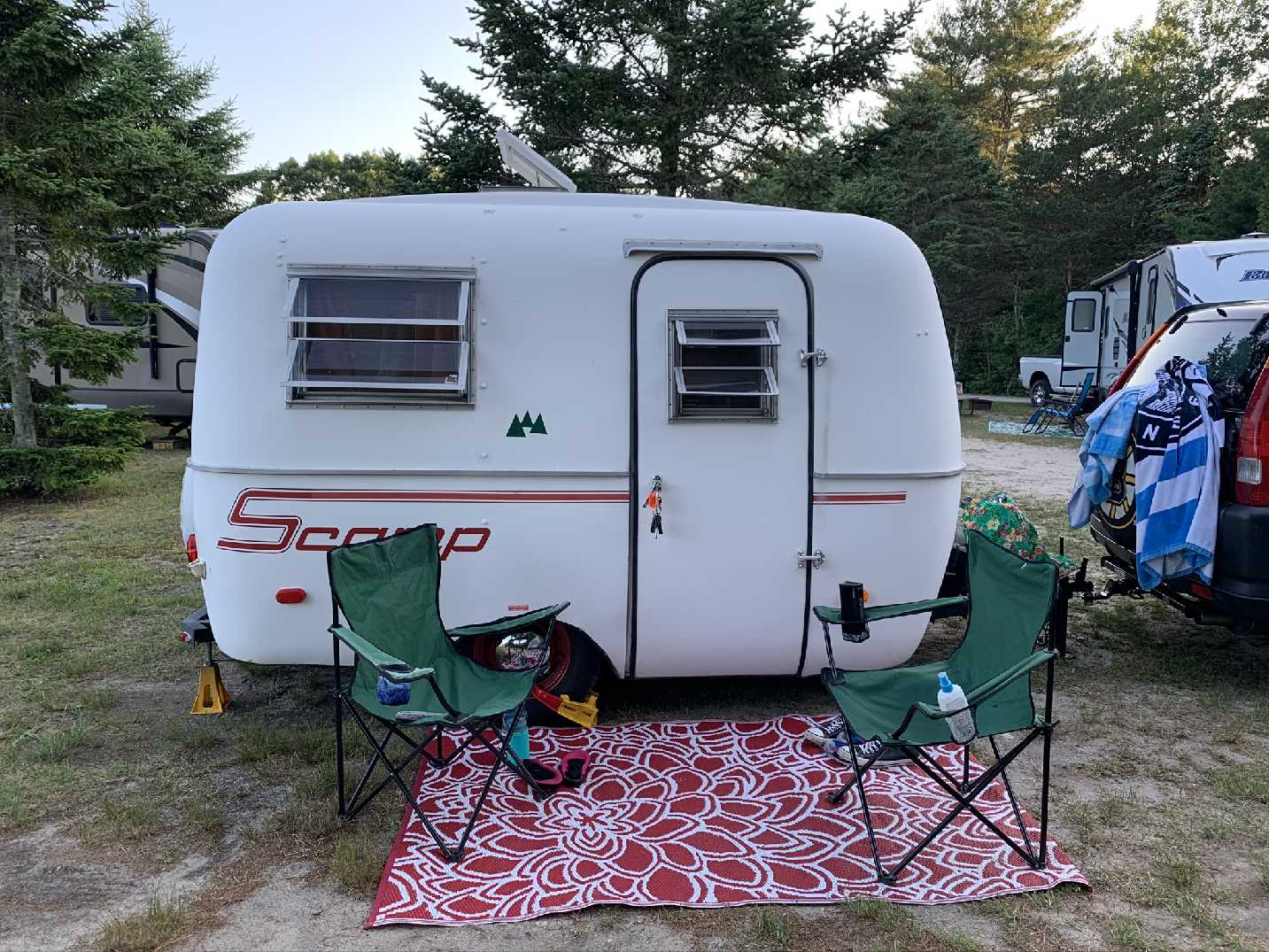 —Written by Kim Foley MacKinnon
Please join my Girl Camper Massachusetts Facebook Group, introduce yourself and join the conversation!
To subscribe to the Girl Camper Magazine, click here (tip: I often write for it!)
Want to meet fellow Girl Campers? Sign up here for events. Open to all!