These bags are sturdy, water resistant, and ready for your Girl Camper adventures!
If you love a good tote bag that can carry over from air travel to RV travel, this is a match made in heaven! I learned about Scout bags after a friend gifted me a portable filing box with handles to use for work and I loved how sturdy and colorful it was. And now, I might be sort of a Scout bag junkie!
What I love most about these bags is two-fold:
First, the sturdiness of the sides and bottom of the bags—they stand up in a perfect box shape on their own and yet are flexible enough to tuck away in various storage hidey holes in my camper or under an airplane seat. And, you will not believe how light they are—most of their bags are under one pound.
The second feature is that virtually all of their fabrics used to make the totes and coolers are water resistant. You can wipe them down, disinfect them, throw ice in them. They are floating them in a swimming pool in this photo I found on their blog: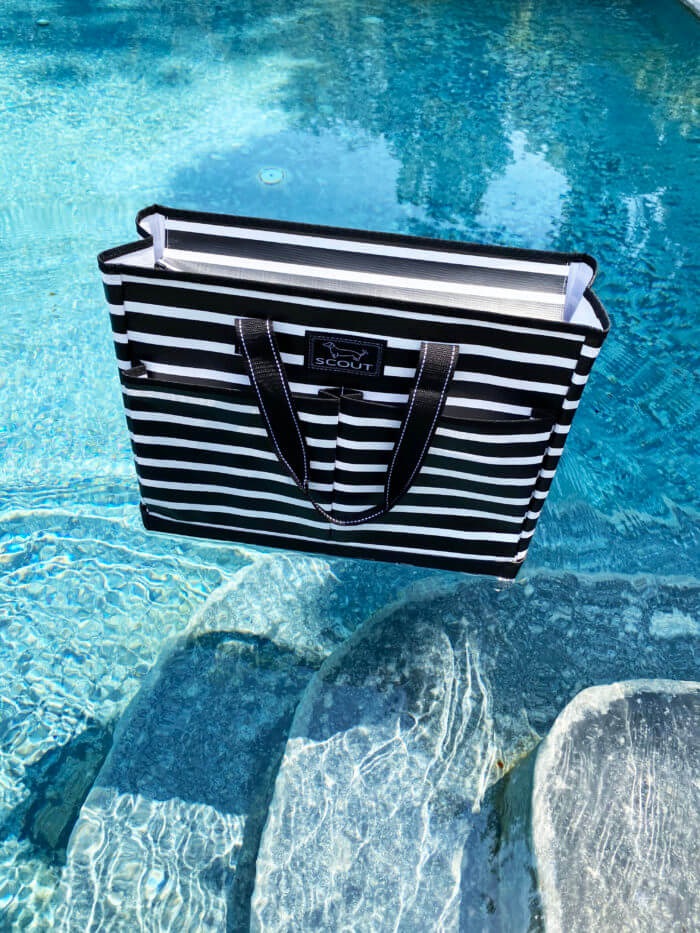 I heart this extra large blue tote bag the most—it's my go to for a Girl Camper weekend. Throw all of my clothes in there, toiletries, cords and chargers, shoes, the whole kit and caboodle. It's got two really large pockets on the front for water bottle, phones and devices, or whatever I want to keep separated. The zipper top allows me to lay it on its side and nothing falls out. I even fit my travel purse in there.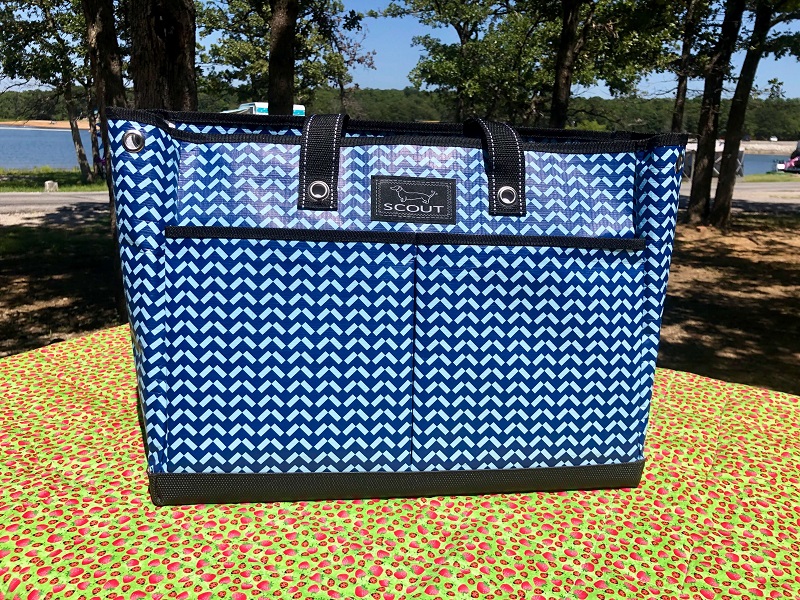 This thermal bag is also a fave—has a super sturdy Velcro seal across the top and is lined with some kind of mylar type material that keeps everything very cold. I use this bag on Girl Camper trips to take snacks and beverages down to the lakeside. I also keep it in the back seat of my car during the week in case I make a stop at Sprouts or Whole Foods and need to keep something refrigerated for a stretch before I get home.
The purple and white bag is my briefcase and I have a couple of colors to change out for the season just to keep it spicy! It has the same features as the extra large tote and on a smaller scale.
Scout has tote bags, storage bins, coolers, rugs, cosmetic bags, backpacks, wallets/wristlets, lunchboxes and more. And the color selections are endless! Super fun, bright, and cheery. You can also get them monogrammed!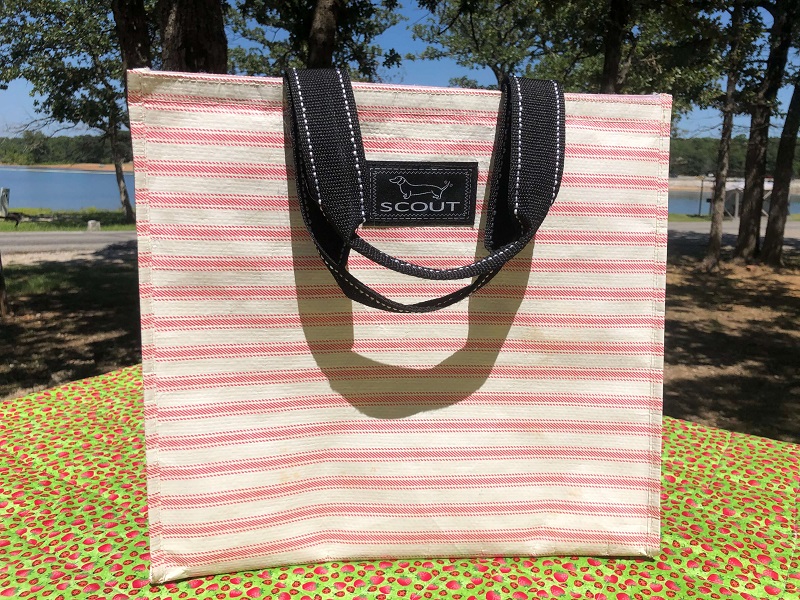 The prices vary from $24-$85. The ones I have featured here are in the $40-$50 range. And worth every penny! I have had these for years and the handles are perfect, no tears in the seams or fabric, colors still just as bright. You can shop for Scout bags directly on their website or you can also search their store finder tab on their website https://www.scoutbags.com/. PS: They offer a 15% discount on your next purchase if you join their mailing list. Hope you try them out and snap us a photo of your favorites!
Article written by Brenda Puckett, Oklahoma Chapter Guide