Overwhelmed with the thought of getting your current RV ready to sell? Or excited and just need to know where to start? You are in the right place! Taking time to properly prepare for this adventure will make the transaction smoother on all sides and definitely give the buyer peace of mind when it comes time to handing over that cash.
I'm currently preparing to sell my Class C motorhome and while tackling the task list, I decided there would are some good nuggets to share with others to help make the process a little smoother and a little quicker.
Info gathering
Start by gathering all of the service records – and that means from all owners of your RV including the previous owners. Repairs, routine maintenance, oil changes, generator servicing, new tires, etc. Even if you did some of these yourself, include any receipts or records of the process. Include the original build sheet if it is not posted inside the coach somewhere like the closet.

Make a list of all improvements, and again, include ones done by you or other contractors.

Make a notebook, zipper pouch, or fill a plastic tub with all of the important documentation along with manuals and things to pass along to the next owner.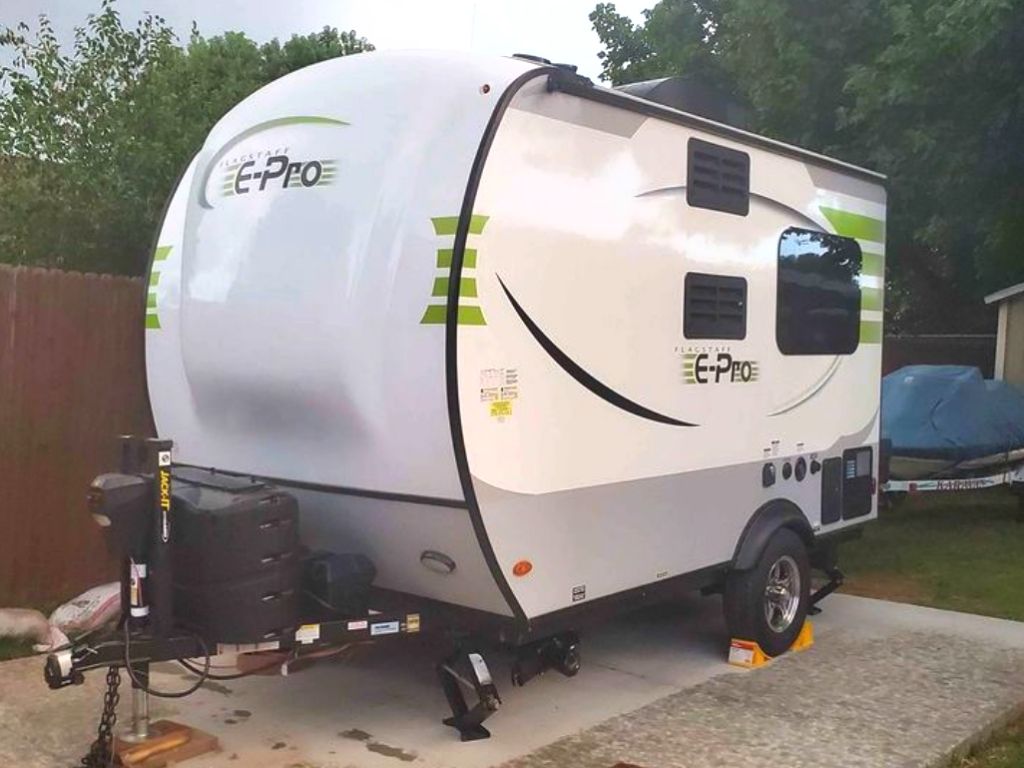 Spiff it up
Wash the roof and all of the RV exterior. Clean the windows. If motorized, consider an engine cleaning. Shine the tires. Clean out the cargo bins and remove excess debris.

Dust, vacuum, sweep, mop, and sanitize the interior including kitchen, bathroom, all furniture, floors, and windows. Get that sand and dirt out of every nook and cranny that you have been meaning to do for months or years.

Confirm proper function of all kitchen appliances, vent fans, detectors, water heater, water pump, refrigerator, generator, furnace, AC, waste water tanks, lights, electronics and remotes.

Consider a "pre-sale" inspection by a Certified RV Inspector! Some sellers use this tactic and have been known to sell the RV sight unseen simply because they made the inspection report available prior to purchase. Find an inspector near you: www.nrvia.org

And if you do find some items that are not in proper working order, decide if you would like to get them repaired now or simply disclose them to potential buyers in your marketing or during the transaction.
Pricing
Start with the

NADA website

for how to price your RV. Once you have all of the features and options gathered, it is simple to input those into the NADA pricing tool to receive some numbers. Compare to any of the RV marketing websites mentioned below in the marketing section to see how the competition is lining up.

Decide if you want to sell the RV privately or to a wholesaler or dealership. Keep in mind that if you trade your RV in at a dealership, they are going to offer you wholesale pricing so they can make a profit when they turn around to sell it. Consider consigning with one of them instead and decide if that makes it worthwhile for you since the dealership will be handling showings, negotiations, and the paperwork. They might even take on some repairs. Ask for details on their consignment packages.
Marketing for private sale
Prepare some good-looking color photos and a lot of them! This is a must. Buyers want to see photos, because that is how they shop. Everyone starts on-line.

Prepare the listing for uploading to on-line RV sales websites and social media. Things to include will be the year built, manufacturer and model number, VIN number, GVWR and other weight measurements, length and height measurements, 50 or 30 amp service, # of beds/people it will sleep, # of AC units, special features like slides and awnings, updates and improvements, generator manufacturer and hours, black and gray tank capacity, type of water heater and capacity, fresh water tank capacity, # of propane tanks, mileage and type of engine diesel or gasoline, ages of tires, solar or other electrical features, type of exterior siding and paint, TVs and sound system features.

Consider including a copy of the manufacturer brochure and features in your listing, as well as a copy of the layout and that build sheet mentioned above.

Write a fabulous description with all of the details and features you have gathered. Think about what details you would want to know if you were a buyer. The more details the better and will cut down on emails and phone calls from buyers who might not even be a match out of the gate based on simple criteria that can be spelled out in your ad.

Popular websites for RV sales include www.rvtrader.com, Facebook marketplace, Craigslist and Ebay. All have user-friendly instructions on how to get your information and photos uploaded or you can talk with customer service for assistance. Some of these websites charge a fee, some are free.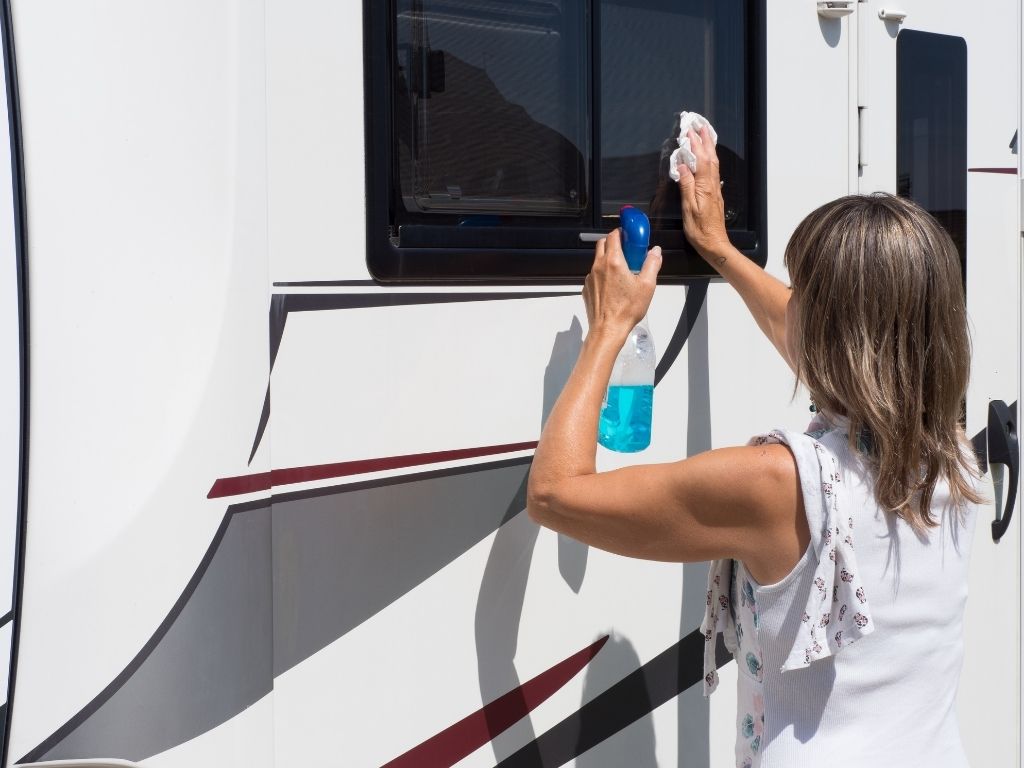 Showing, negotiating, and the actual transaction
Safety first when it comes to meeting potential buyers. Consider meeting in a public place like a shopping center or church parking lot, a campground, or other public space. Prepare to show the buyer the features and that all are in proper working order if you have not already provided them with an inspection report. If it is motorized, decide if you will allow them to take it on a test drive (with you riding along, of course) or if you want to drive and let the Buyer be a passenger.

Choose whether or not you will be willing to hold the RV for a period of time with a deposit. At the time of this blog post, the market is a wild seller's market, meaning inventory is low and flying off the shelves faster than they can manufacturer them. In many cases, buyers are willing to put down a deposit to hold the RV until they can come view it in person and/or get a third party inspection.

Be prepared for lowballs. If you decide to sell privately, you will still get calls from wholesalers, dealers and whack-a-doodles. Have your bottom dollar in mind.

Talk with your bank about who holds the lien and the proper way to transfer title. Every state is different in regards to whom holds that RV title, sometimes it's the bank and sometimes they give it straight to the owner.

Cash or check? If you are going to allow a buyer to purchase with a cashier's check, you might want to meet at the bank so they can verify the funds immediately. Talk to your own bank in advance about this procedure. You could also do one of the electronic payment apps like PayPal or Venmo or a wire transfer at the bank. No personal checks, that is a recipe for disappointment.

Finally, be honest. Pointing out any improperly functioning systems, blemishes, or wear and tear is going to give the buyer peace of mind when they show up to see it in person and the RV matches your photos and descriptions. Think about the Golden Rule! Treat others as you would want to be treated.
Hopefully, these are helpful and make a comment below if you added any items more to your prep list. Good luck and I will let you know how things go with the sale of my Jamboree!
Article written by Brenda Puckett, Oklahoma Chapter Guide