Many of us have on board water tanks. I usually fill mine before I head out because I know my water from home is safe to drink. Yes, the extra weight probably affects my gas mileage, but I like to know the quality of the water that has been put in my tank. When cooking and making my coffee I want water that tastes pure. I never know if I should filter the water in my RV.
On one trip, I went empty, and thought I'd simply hook up to the camp water. when I realized I had filled my tank with sulfur tasting water I was dismayed. It was like brushing my teeth with rotten eggs! You never know what the water will smell or taste like at a campground until you get there. Sometimes the water is chlorinated and tastes like pool water.
I was very happy I had my own water on board when I went to one particular campground, because when I arrived, they had notices up to boil the water before using it. Needless to say I did not even turn the faucet in the site on to wash my hands. Whether it is for taste or safety, you may want to consider filtering your water.
I prefer to filter the water in my RV before it goes into my holding tank rather than when it comes out of the faucet. Camco sells a filter you just screw on between the campgrounds faucet your water hose.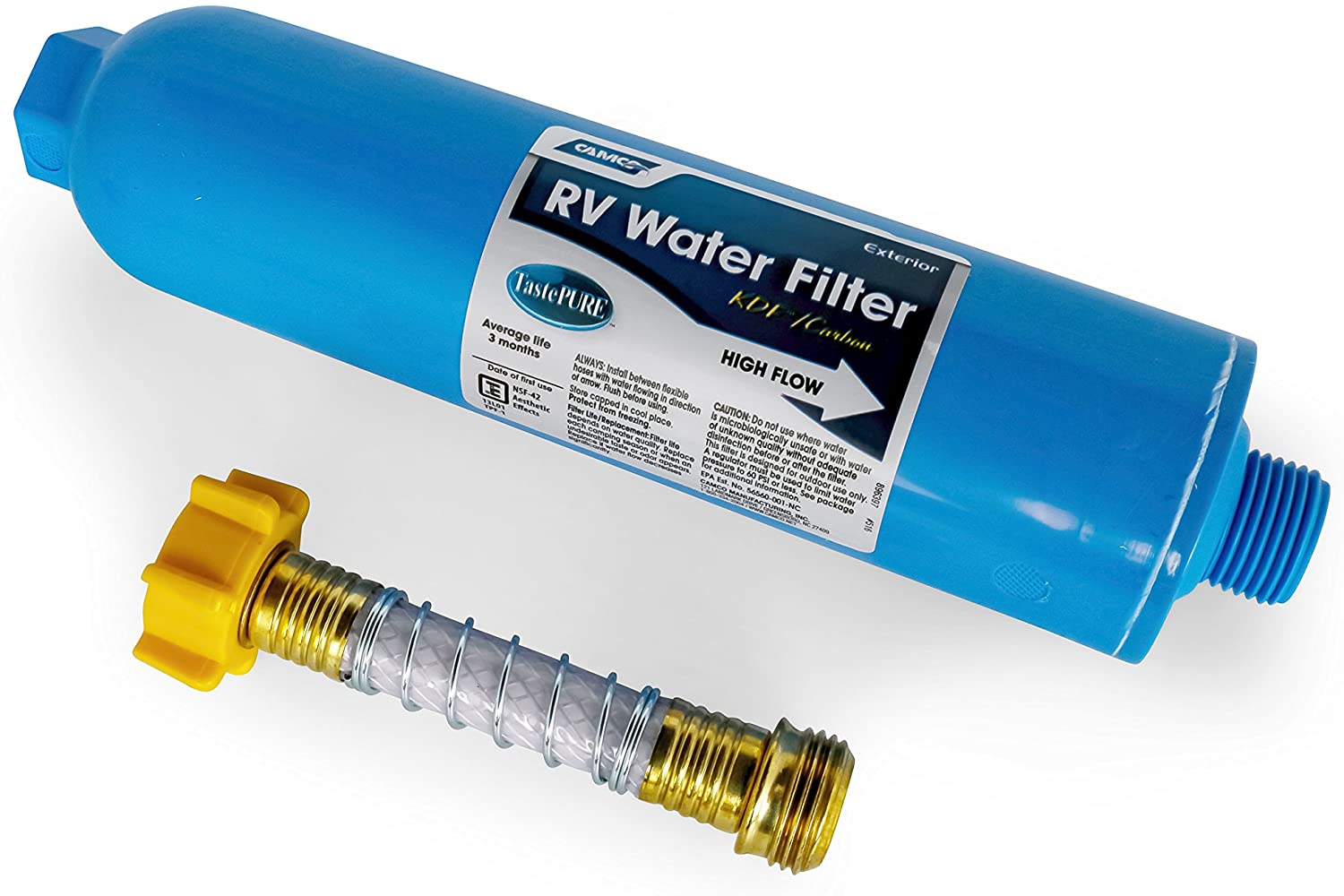 The following blog has some great tips and suggestions to help you choose which way you'd like to go.
https://blog.gorving.com/2017/07/rv-water-filtration-important/