By Karon Brown
You want to go camping, but don't know where to start?  What gear do you really need without spending a small fortune?  Here are a few key questions to ask yourself about how you want camp to point you in the right direction to get started.  Answer these questions honestly to guide your planning and purchasing decisions.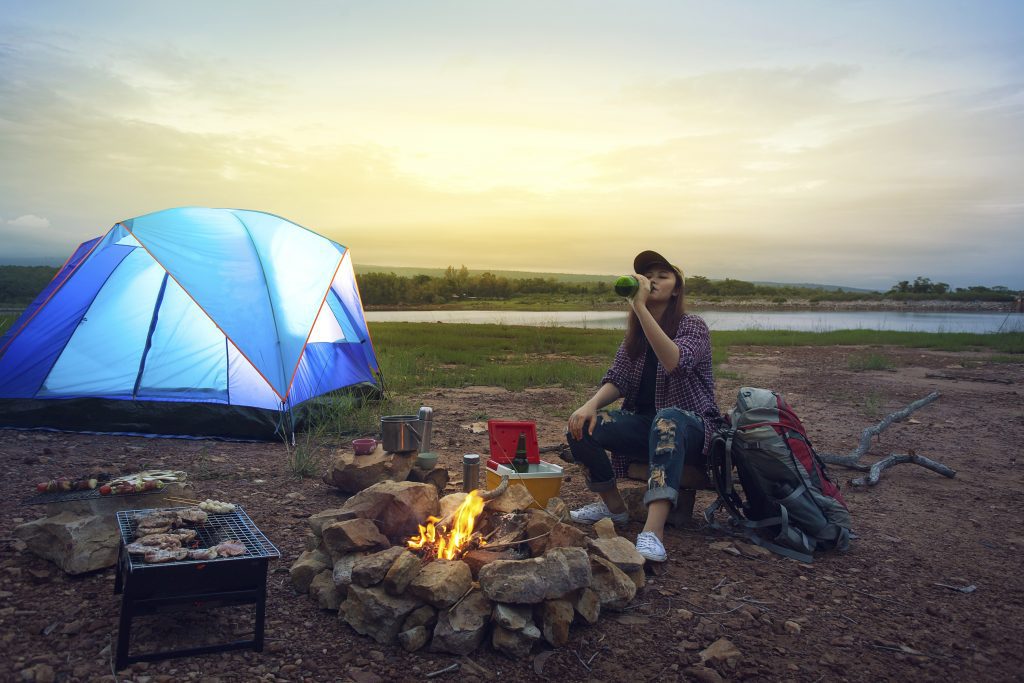 Don't know where to start? Answer these questions…
How often do you expect to camp?

Once a month, a couple of times a year, every weekend?

How long will your camping adventures last?

Just for the weekend/couple of nights, a whole week, multiple weeks, or whole season

Where will you do most of your camping?

Local state or county parks
National Forests or National Parks
Private campground or RV resorts
Backcountry hike-in or boondocking

What seasons or weather conditions will you experience while camping?

Damp and cool spring
Heat of the summer
Crisp and cozy autumn
Frosty winter weather

How do you feel about personal hygiene & availability of campground amenities or facilities?

Backpacking toiletry kits
Pit toilets
Bathhouses with flush toilets, sinks, and showers
Luggable loos, portable toilets & showers
Full hook up self-contained facilities

How do you want to prepare meals?

Campfire
Charcoal grill
Small propane grill or griddle
Propane or butane camp stove
Electric countertop appliances – coffeemaker, electric skillet or griddle, crockpot, pressure cooker

How will you store perishable food?

Cooler with ice or ice packs
AC/DC 12 volt portable fridge
RV self-contained fridge

And the most important question – WHAT IS YOUR BUDGET?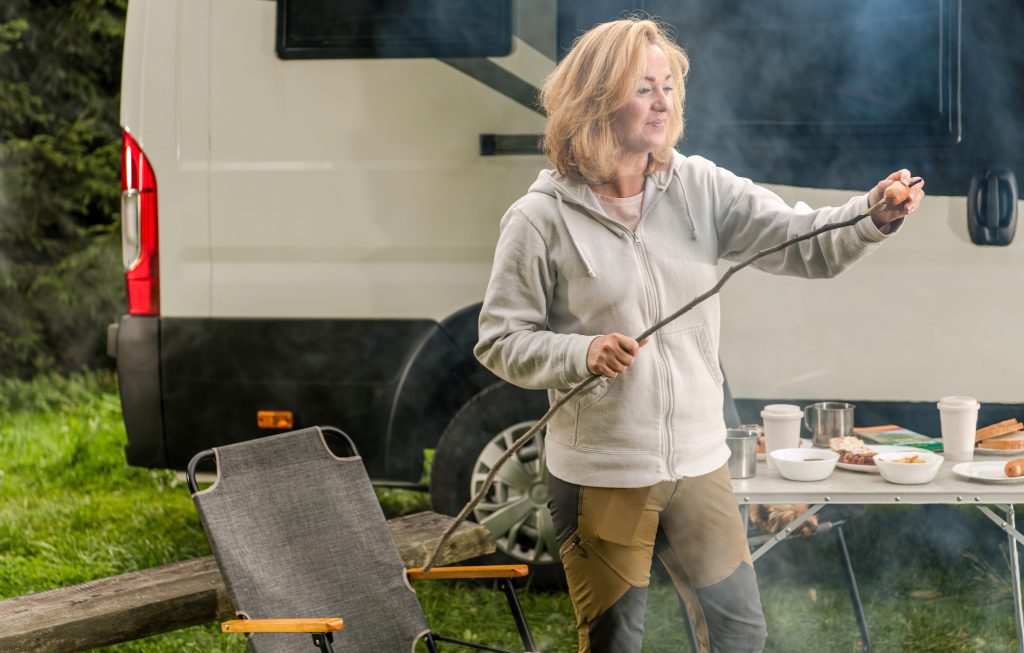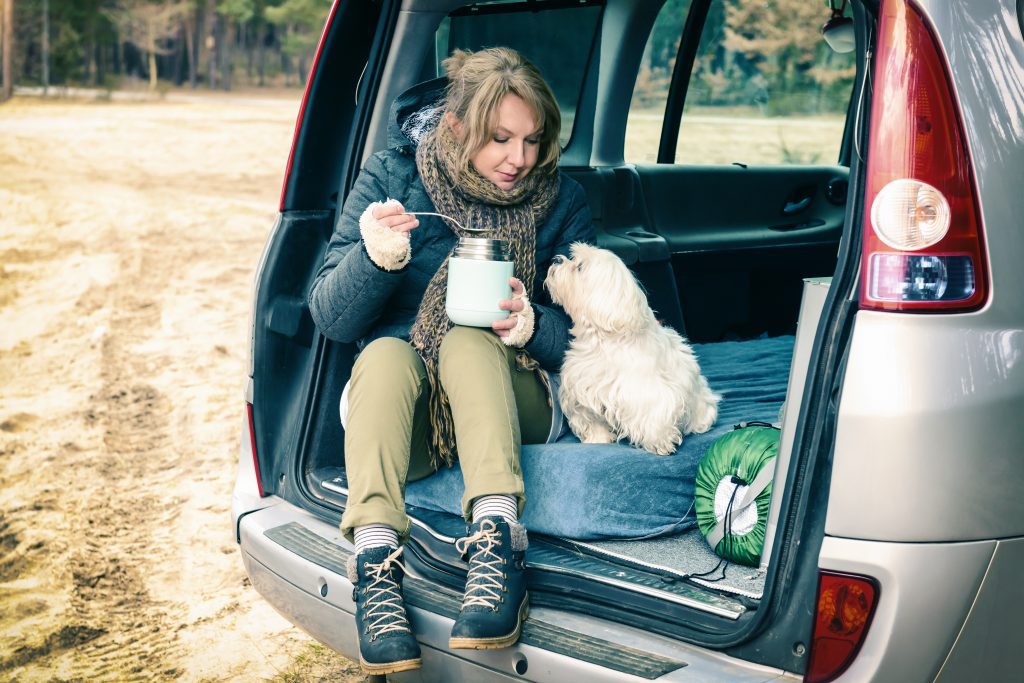 Additional thoughts to keep in mind:
Start with the basics & keep it simple. You don't have to have the most expensive tent or jump right into an RV to start.  Borrow or buy inexpensive gear and as your love of camping grows over a couple of seasons you can always upgrade.  If you find that after a few trips camping isn't your passion or your circumstances change, you haven't invested a ton of money into gear you can't use.

Where to look for cost conscious gear:

Consignment or resale shops
Yard or garage sales
Facebook Marketplace or Craig's List
Networking with fellow Girl Campers or other campers
Amazon
Wal-Mart
Small items like cooking utensils and kitchenware – Dollar Tree

What basic gear do you need to get started?

Tent
Sleeping Bag & Pillow
Cooler
Lantern/Flashlight
Camping or Lawn Chair
Multi-Tool and/or Pocket Knife
Mallet or Hammer (for stakes)
Matches/Fire Starters
Camp Stove + Fuel or Campfire Grill Grate + BBQ Tools
Cookware (Pot & Skillet/Frying Pan) & Cooking Utensils
Knife & Cutting Board
Plates, Bowls, Drinkware, Eating Utensils
Dishpan, Dish Soap, Sponge
Trash Bags
First Aid Kit (Make your own)
Personal Items – Clothes & Toiletries
Plastic Storage Totes to Carry & Protect Gear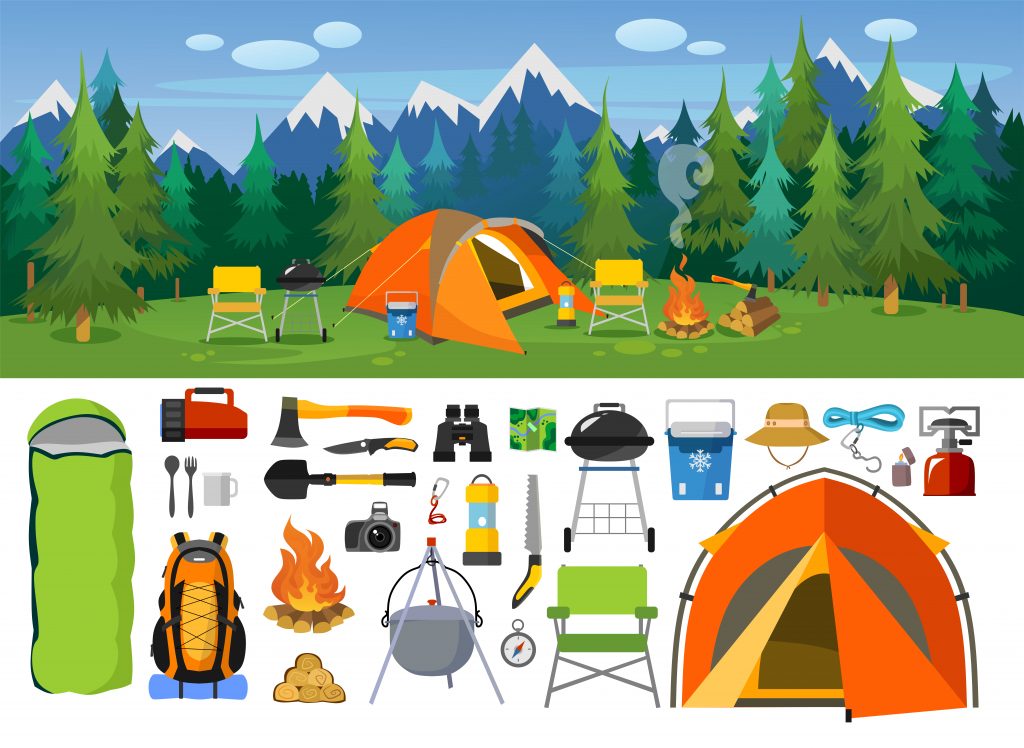 Karon Brown – Contributing Editor & Illinois Chapter Guide
Connect with me!
Facebook: Girl Camper Illinois Page
Instagram: @girlcamper_illinois