Girl Camper's invade OJO Santa Fe, Ojo is a mineral spring resort, what a serene retreat and a fabulous way to spend the day relaxing with friends.
We arrive on a Monday morning at 10:00 when it opened, and left at 4:30, wish I could have spent more time that day. They have several soaking pools and a large salt water pool, plenty of seating, hammocks and shade places. Friendly staff greet you when you check in, you are given a locker and a towel.
Be sure to make a reservation as soon as you arrive for lunch, the patio outside is a lovely place to eat and overlooks the pond.
Lunch was the best and everyone enjoyed their meal, wine suggestions are on the menu for each item, I love that.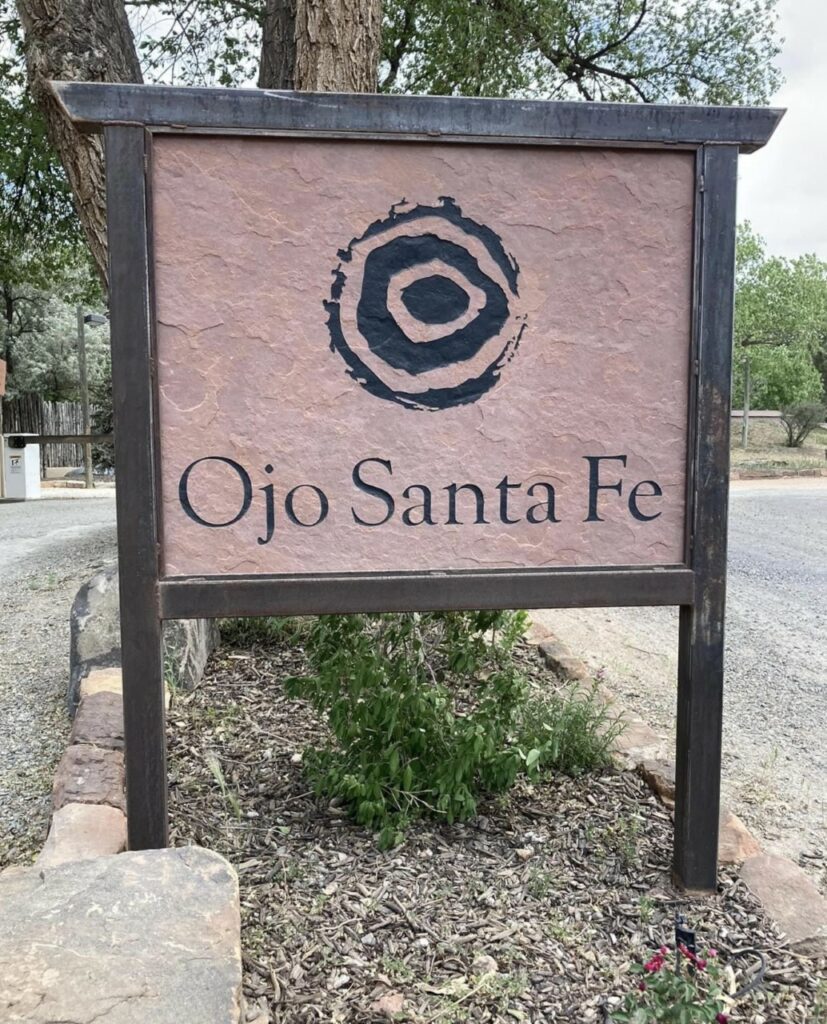 There is a walking trail to use and a Medicine Wheel to walk, yoga classes to sign up for in the morning. What a fun girls day out, this is a must do item on your list.
Ojo of Santa Fe also has lodging for a special weekend. For the day rate Monday thru Friday is $45.00, weekends $55.00.
Ojo of Santa Fe
242 Los Pinos Rd
Santa Fe NM
https://ojosparesorts.com/ojo-santa-fe/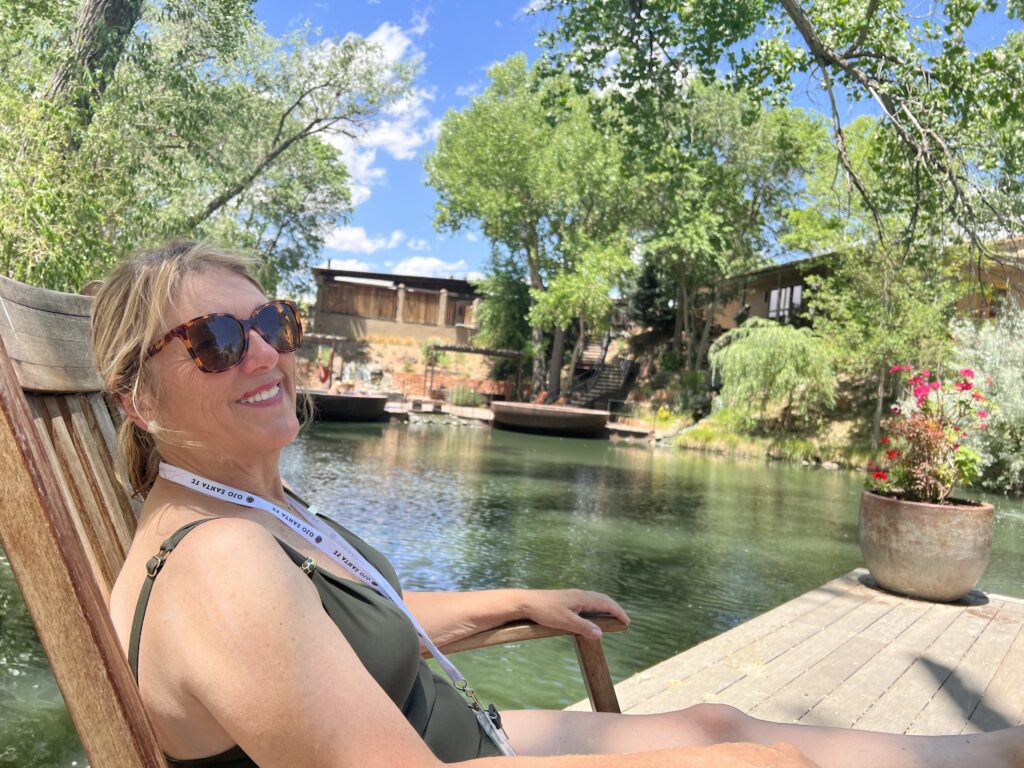 Bonnie Shafto |Girl Camper Guide
Connect with Bonnie & her Girl Camper Group
Facebook Group – Please join the New Mexico Group so you can participate in this supportive and fun community! New Mexico Chapter Group
Events-Be sure to check out the Girl Camper Events I'm hosting. SAVE 15% on Harvest Host using this code – http://harvesthosts.refr.cc/bonnieshafto1