By Karon Brown
I am a HUGE iced coffee drinker and I make cold brew at home and when I am camping. When I am on the go, I usually stop at Starbuck or Dunkin to get my fix.  There's nothing worse than a sweaty cup dripping all over you, your car or leaving rings on the table, plus cold wet hands, or your ice melting and watering down your drink in no time flat.  I used to wrap my cup in napkins, but that was only a temporary fix until the napkin became soggy and disintegrated.  Sok-It to the rescue!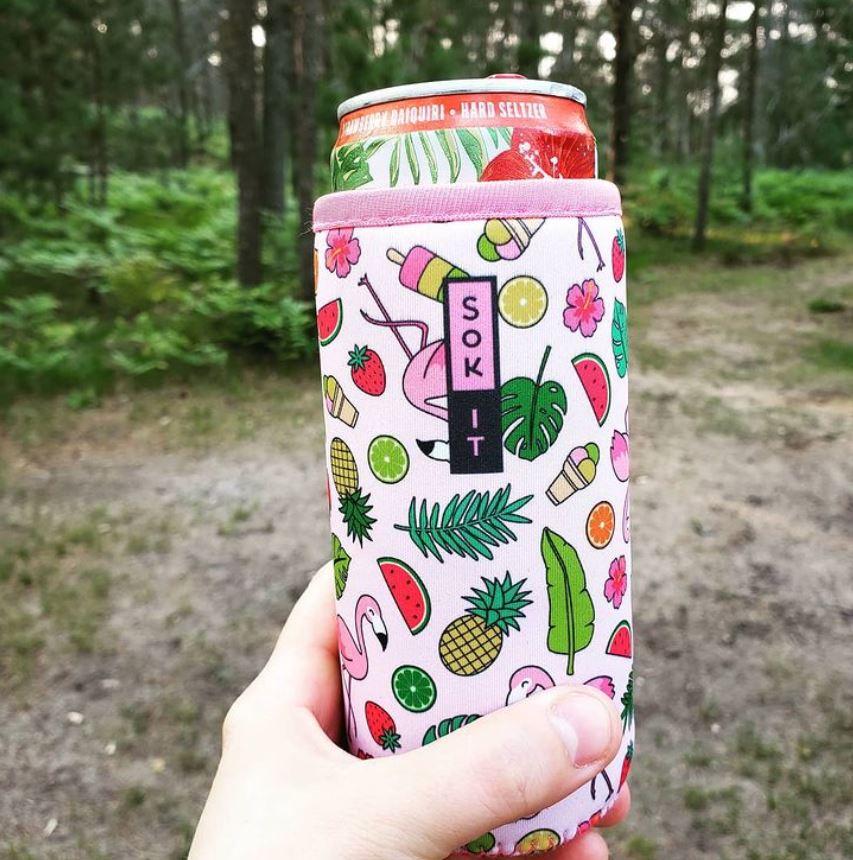 Sok-It has a full line of neoprene cup sleeves to custom fit cold beverage cups sizes from 16oz to 48oz no matter your beverage of choice – soft drinks, iced coffee, iced tea, etc. This is not your father's can coozie. I do not leave home without mine – I have a set in my car, our tow vehicle, and in our camper! Sok-It also has BotlSoks which fit 32oz Nalgene or Camelback bottles and they work great for hiking with a carabiner to clip right to your belt or backpack. Check out their full line of cold and hot beverage sleeves – I wish I had thought of this!
Link: https://sok-it.com/
Karon Brown – Contributing Editor & Illinois Chapter Guide
Connect with me!
Facebook: Girl Camper Illinois Page
Instagram: @girlcamper_illinois