A perfect camp chair with side table.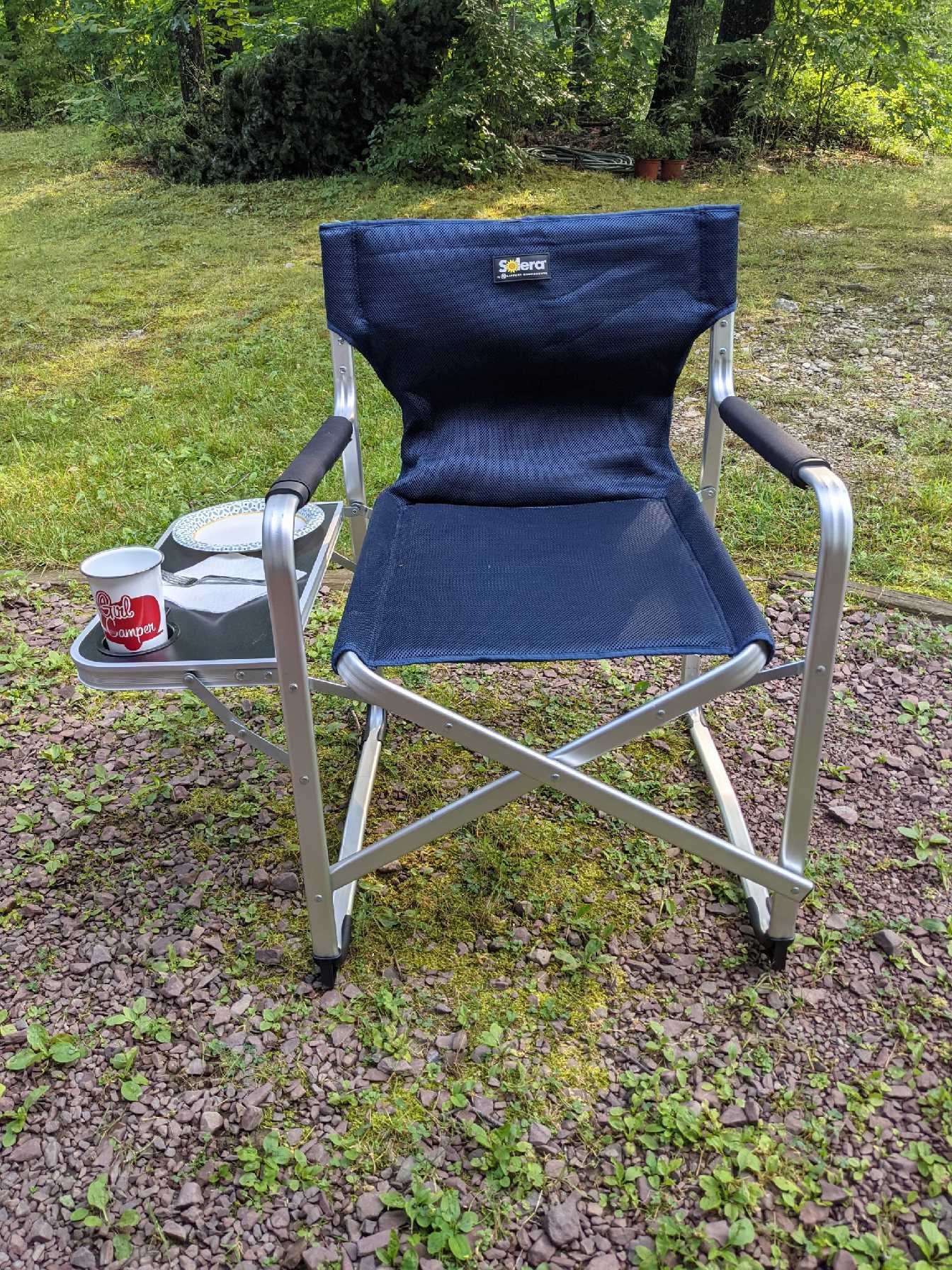 I just received the Solera Camp Chair by Lippert and cannot wait to bring it on my next camping trip! This chair is on a very sturdy but lightweight frame. The seat is made with a breathable mesh padded fabric. It is quite comfortable for sitting around the fire or outside on the deck.
The seat is deeper and wider than other camp chairs Which is a plus for a tall person. A shorter person may want a pillow behind them to be able to keep from slouching when they lean back. I love the side table with built in cup holder notched for the handle of your coffee mug. The table is larger than other brands I have seen so a 10" plate will fit easily along with your drink. Whether you are heading to the beach, family picnic, camping or just sitting in your yard, this chair meets your needs.
I am quite happy with this chair and will be sure to bring it along whenever I camp or go to any outdoor functions.