If you have been longing for a hands-free solution to hold your keys, phone, credit cards, ID, or whatever….this is it!
SPIbelt stands for small personal item belt. The founder and inventor, Kim Overton, was looking for something to hold her keys when she was on a run. And, voila, SPIbelt was born!
Headquartered in Austin, TX, the website says that almost all of their items are still produced there although they are now a worldwide operation.
The running belt paved the way for a host of additional products including ones for larger items/electronics, ones for diabetics to hold their pump and supplies, ones for holding bottles of water/hydration needs, kids' versions, travel versions and on and on.

Super sleek and some are really discreet. The pouch feels like some kind of neoprene and the label just says that it contains dry natural rubber. The belt is stretchy, too, with plastic clasps. Oh, and the label also says hand washable and drip dry.
I had two friends raving about them and was gifted one for my birthday to try out on my RV inspection appointments: the Messenger belt. It's worn cross-body like a purse and also includes a smaller bag that is removable or can slide up and down the adjustable strap. Mine has a really substantial strap on it and is wider since it's cross body.
This I know for sure: it will also be awesome for travel and hiking/walking on my next camping trip. A full bottle of water will fit in here easily and I can keep it separate from my keys and phone in the smaller pouch. Sweet!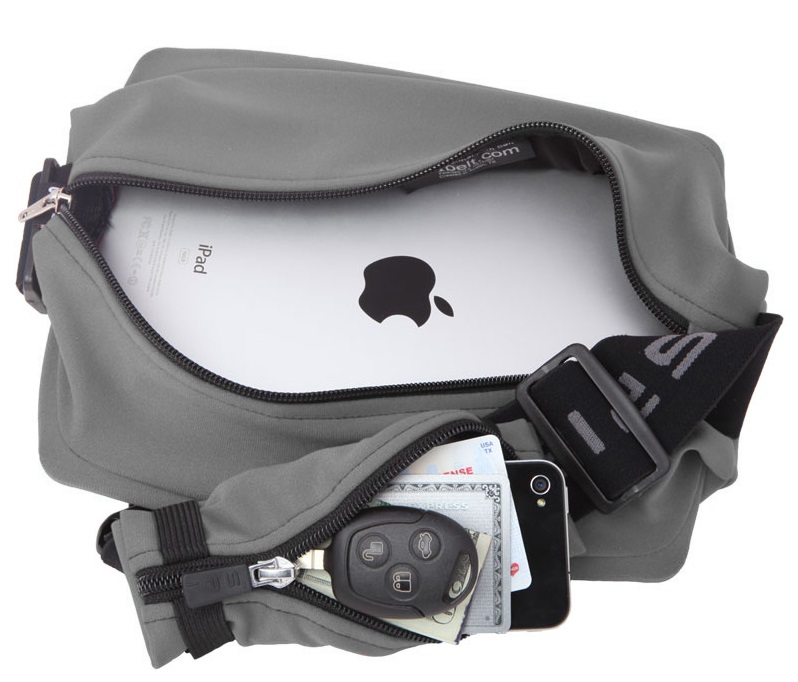 Prices start around $20 and go to about $45. The store locator showed mostly places like Academy Sports and Outdoors plus running stores like Fleet Feet. The 80s are back—we can have our fanny packs and still maintain our dignity!
Article written by Brenda Puckett, Oklahoma Chapter Guide