By Theresa "Resa" Leppert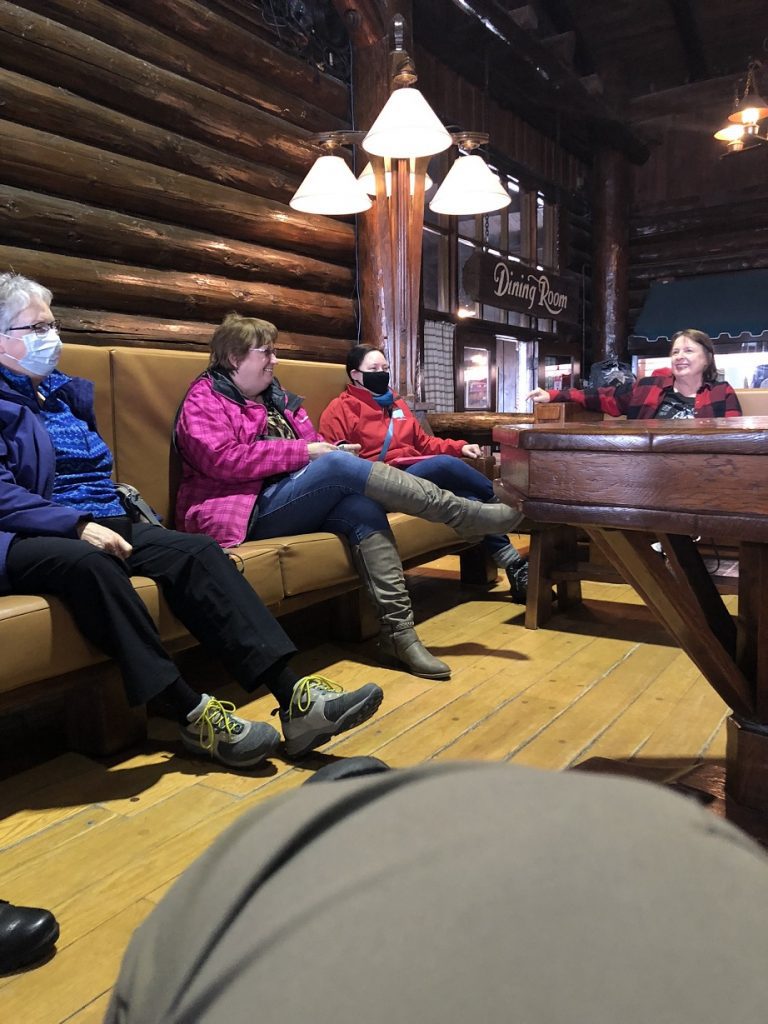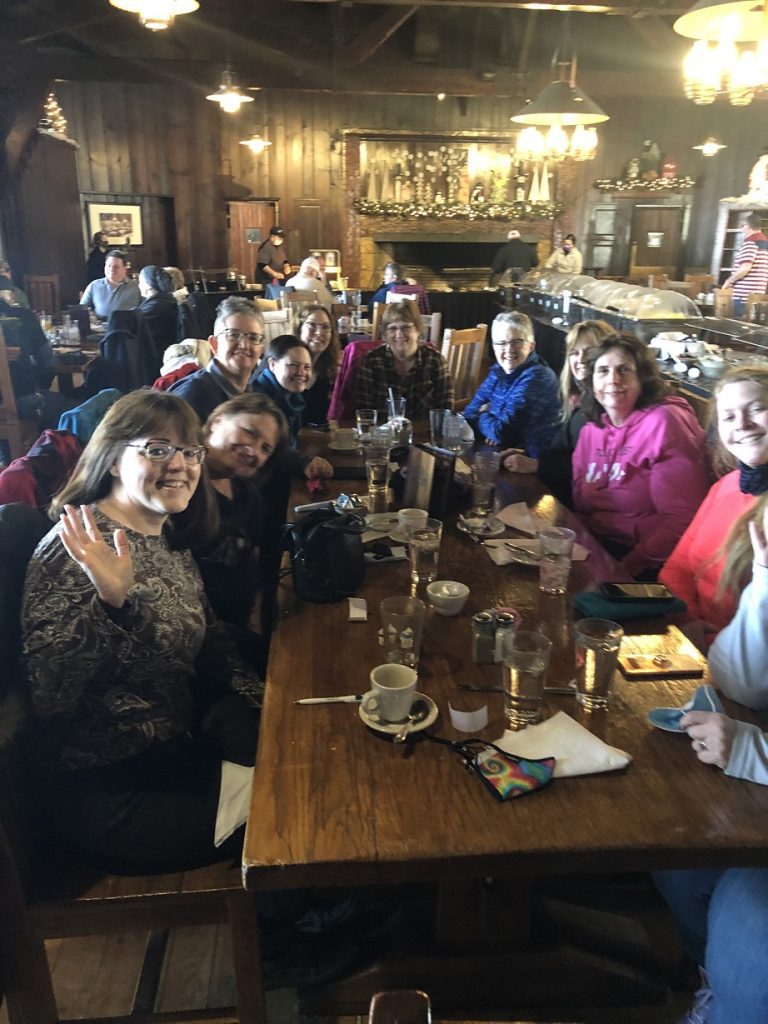 Starved Rock State Park – have you ever been there? In late January, my bestie (Laura) and I attended a meet and greet/hike put on by Girl Camper Illinois Guide, Karon Brown, at Starved Rock State Park in Oglesby, IL.  We all met at the Starved Rock Lodge for brunch. Oh my, the food was GOOD – because there were so many choices!  Great food, and wonderful company!  It was wonderful meeting all you fun ladies!  I'm looking forward to many camp-outs with y'all in the near future.
Isn't it interesting how easy it is to find things in common when you just sit down and chat?
Camping & Hiking at Starved Rock State Park
Well known for its hiking trails, Starved Rock is an incredibly popular park. There are 13 miles of hiking trails and numerous seasonal waterfalls to see! There is also a modern campground with 129 sites. Illinois has a new reservation system – be aware you can book your sites 6 months and 4 days in advance here.
Hike down into St. Louis Canyon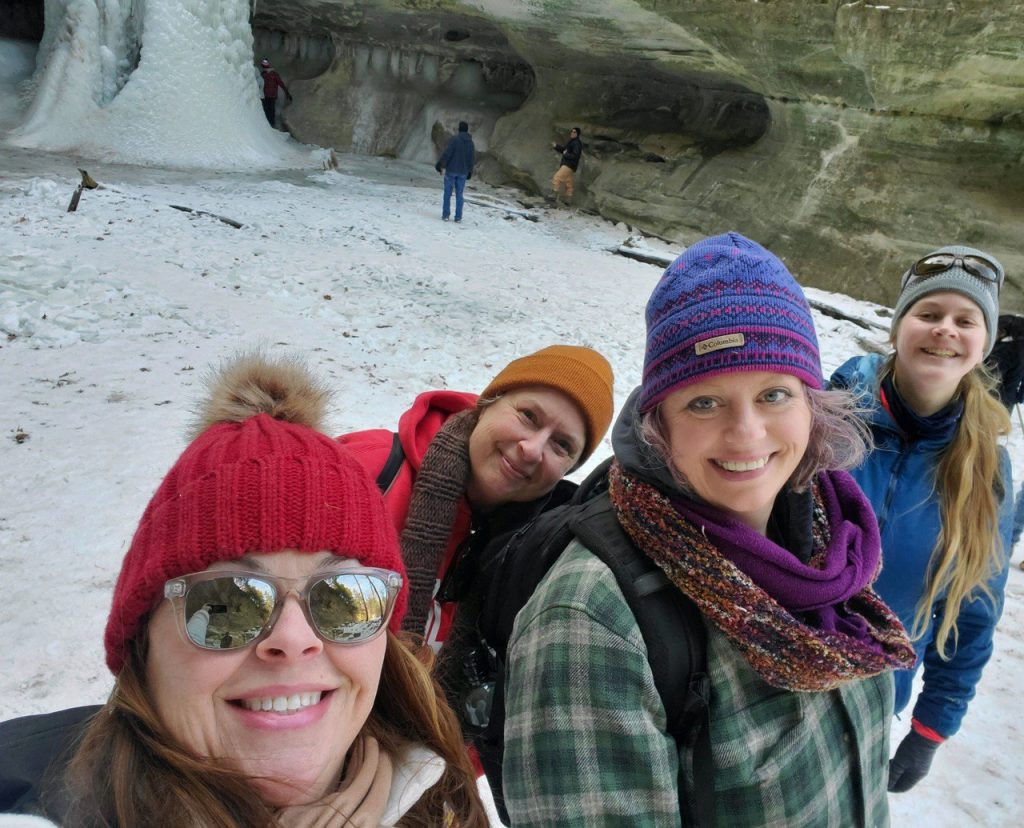 The second part of the meet and greet was a planned hike to see the eagles over the Illinois River – and many of the ladies headed that direction! However, Laura and I had a different plan in mind. We wanted to hike a specific trail down into the St. Louis Canyon. A couple of the ladies, Kelly H. and Lynn U., decided to join us on our little adventure.
This was a nice little hike. It was a beautiful sunny day, and about 35 degrees. To be safe, we all did wear ice creepers because parts of the trail were packed snow and/or ice. Safety first! It was a beautiful hike. I highly recommend it!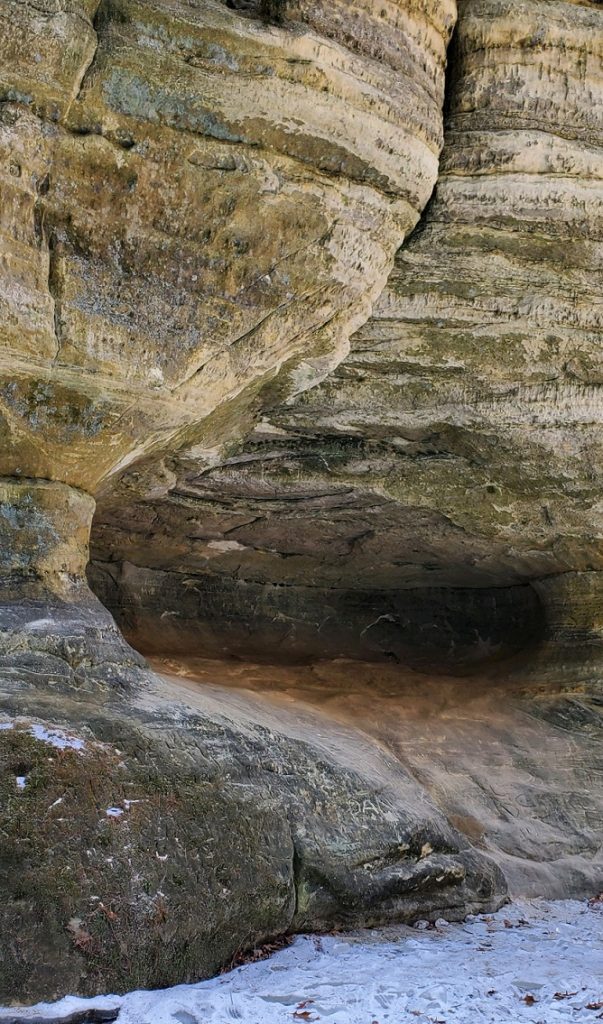 The Murders at Starved Rock
You might be wondering why we wanted to hike this particular trail. Well, I'm kind of a true crime aficionado. You see, Laura and I had recently watched a documentary on HBO: "The Murders at Starved Rock."
The story:
Back in March 1960, three women went for a ladies weekend to Starved Rock State Park. Frances Murphy (47), Mildred Lindquist (50), and Lillian Oetting (50) checked in to the Starved Rock Lodge on March 14, 1960, and went for an afternoon hike to the waterfall in St. Louis Canyon. Sadly, they were never seen alive again.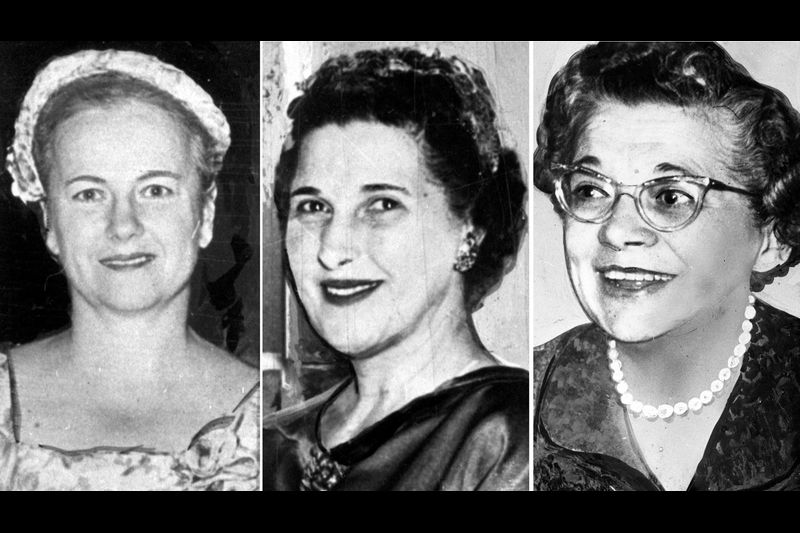 Convicted: Chester Weger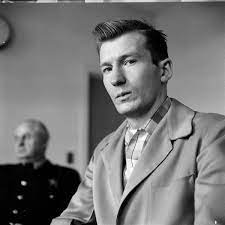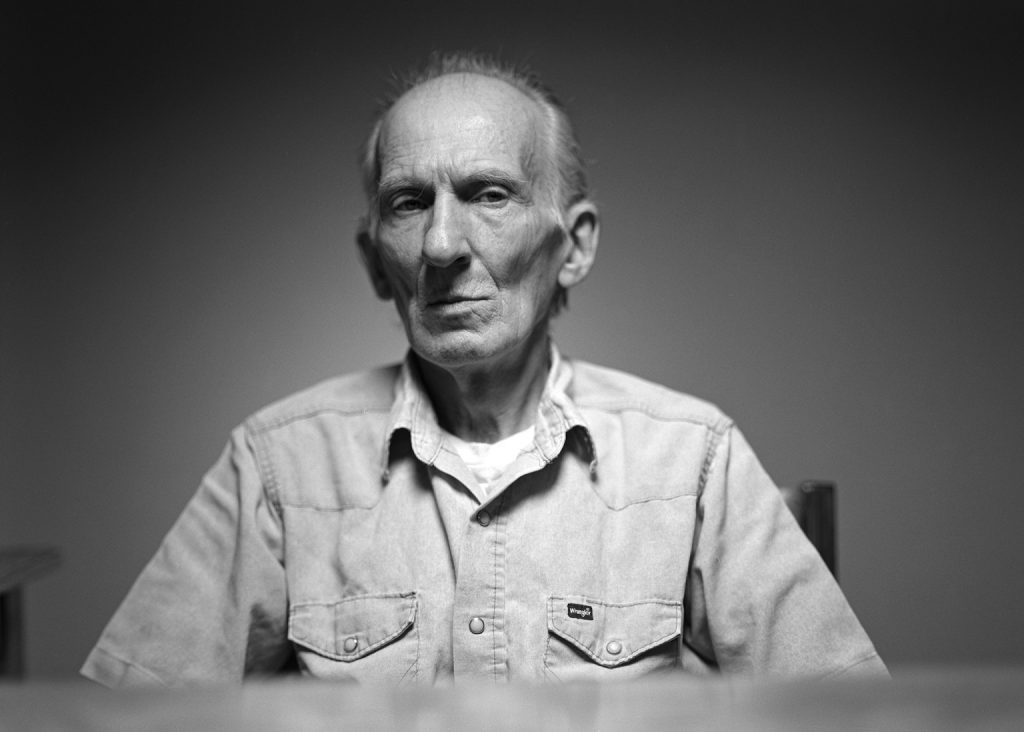 Eventually, one man, Chester Weger, was convicted of all three murders.
Chester served about 50 years in prison for the crime. Other than an initial confession he states was coerced, he has maintained his innocence this entire time.
Interestingly, the man responsible for the documentary is the son of the man who prosecuted Chester. You can watch it on HBO here.
Have you watched this documentary?
I don't want to spoil it for you, so that's all I'm going to say about it. If you're into true crime stories, this documentary is worth the watch. It's a nice little wintery day small binge watch. I must admit I'm torn on whether I think he did it or not. What do YOU think after watching it?
Connect with me!
Theresa "Resa" Leppert
Guide Manager
Guide, Iowa & Wisconsin
563.284.2868
Girl Camper Magazine: Subscribe to Girl Camper Magazine here! Girl Camper Magazine
Events: Check out upcoming Girl Camper Events – you can attend events in any chapter! https://girlcamper.com/events/
Main GC Facebook Group – Join over 350,000 like-minded women in our public Facebook group! Girl Camper FB Group
Facebook Page – This is my public Iowa & Wisconsin page, where I'll share Girl Camper news, events and more. Girl Camper – Iowa & Wisconsin
Private FB Group – Where you can interact with others who are interested in camping in Iowa & Wisconsin! Girl Camper Iowa & Wisconsin Group.
Resa's Articles – Click this link to see all of Resa's articles on the website! ARTICLES
resaarticle