This is the time to plan your trip to Table Mountain Ecological Reserve. Spending the day on an elevated volcanic (basalt) mesa lit up in a variety of wild flowers is spectacular. Plan according to rainfall: last year we got a lot of rain, so the wildflowers were busting out in early April, and the waterfalls were still flowing good. If the rain lets up this year, it might be best to go in March. However, the reserve is open year-round, so you can visit anytime.
Wear close-toed shoes you don't mind getting muddy. There are walking paths, but good hiking shoes are helpful if you are going to hike to the waterfalls. Bring water and a picnic lunch. Portable toilets were in the parking lot the day I visited. I suggest you go during the week and plan to arrive early in the day to avoid the crowds. When I was there, the wind came up and it was fun to watch children flying kites. Dogs on leashes are allowed.
Use your current fishing license as a pass, or get your day pass online here:
Come along with me on my last visit to Table Mountain:
Click Link To Visit Table Mountain With Me!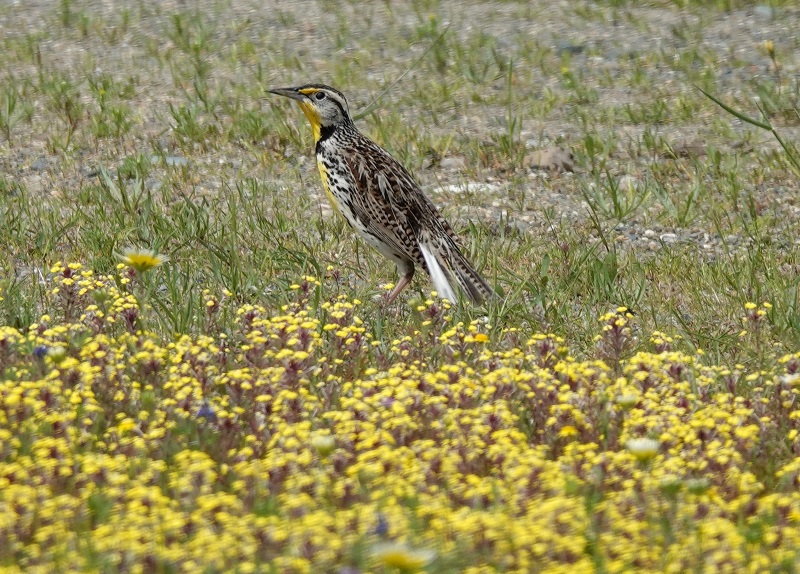 If you are coming from out of town, campgrounds in the area include the
Feather Falls Casino KOA:
https://koa.com/campgrounds/oroville/map/
River Reflections next to the Sacramento River:
https://riverreflectionsrvpark.com/
and Loafer Creek Campground near Oroville Lake:
http://www.californiasbestcamping.com/oroville/loafer.html
From the Table Mountain website –
"Directions: From Hwy 70 in Oroville. Exit at Grand Ave (Exit 48). Go East (right) on Grand Ave for 1 mile. Left on Table Mountain Blvd for a tenth of a mile. Right on Cherokee Road 6.3 miles north to the reserve. Official access is through a small parking lot on the west side of Cherokee Road."
If you are able to, I recommend you plan to spend the entire day at the reserve. There are more than 3,000 acres to explore. Just sitting to relax and take in the expansive views, or watching the cows is a peaceful respite. Be sure to bring your camera! If you visit, I'd love to see some of your photos on the Girl Camper Northern California fb page – please let us know about your experience!
Article written by: Catherine Goggia
To see the complete list of my articles, click here: https://girlcamper.com/northern-california/articles/
Do you travel often or tend to take long trips? Let RV Trip Wizard be your trip-planning copilot, telling you where the campgrounds and RV parks are that will accommodate your RV, trailer, or tent – plus get a free RV Life GPS account: https://www.rvtripwizard.com/#5ff359c12459b
My awesome pocket camera with 25x zoom and good video: Canon Powershot
My laptop for working on the road: Light and Powerful Laptop
Follow the Girl Camper Northern California page: Girl Camper Northern California
Subscribe to Girl Camper Magazine here! Award Winning Design
Check out upcoming Girl Camper Events – you can attend events in any chapter! https://girlcamper.com/events/