When I'm romping around and take a break, it seems I'm always looking for a tree stump or something to put my stuff on. I have a folding camp table, but it is small. And then I saw this tire table and I thought it might be a useful solution for me. This table can hold A LOT of weight and it's much more stable than many tables of comparable size with four legs that fold down.
Apparently the center leg on mine was initially stuck, because you'll hear me say on the video wish the center leg was telescoping. The next time I went out, I discovered – IT IS! So the improvement I was looking for makes this price point even better!
Watch my video review here:
My direct link to the product – you don't pay more and I earn a few cents for taking time to make the video: https://amzn.to/2T4mXqR
The legs store flat under the table and fits nicely in the bag that comes with it. It's thin when stored, so it's easy to pack. I have the aluminum model, so it's also lightweight.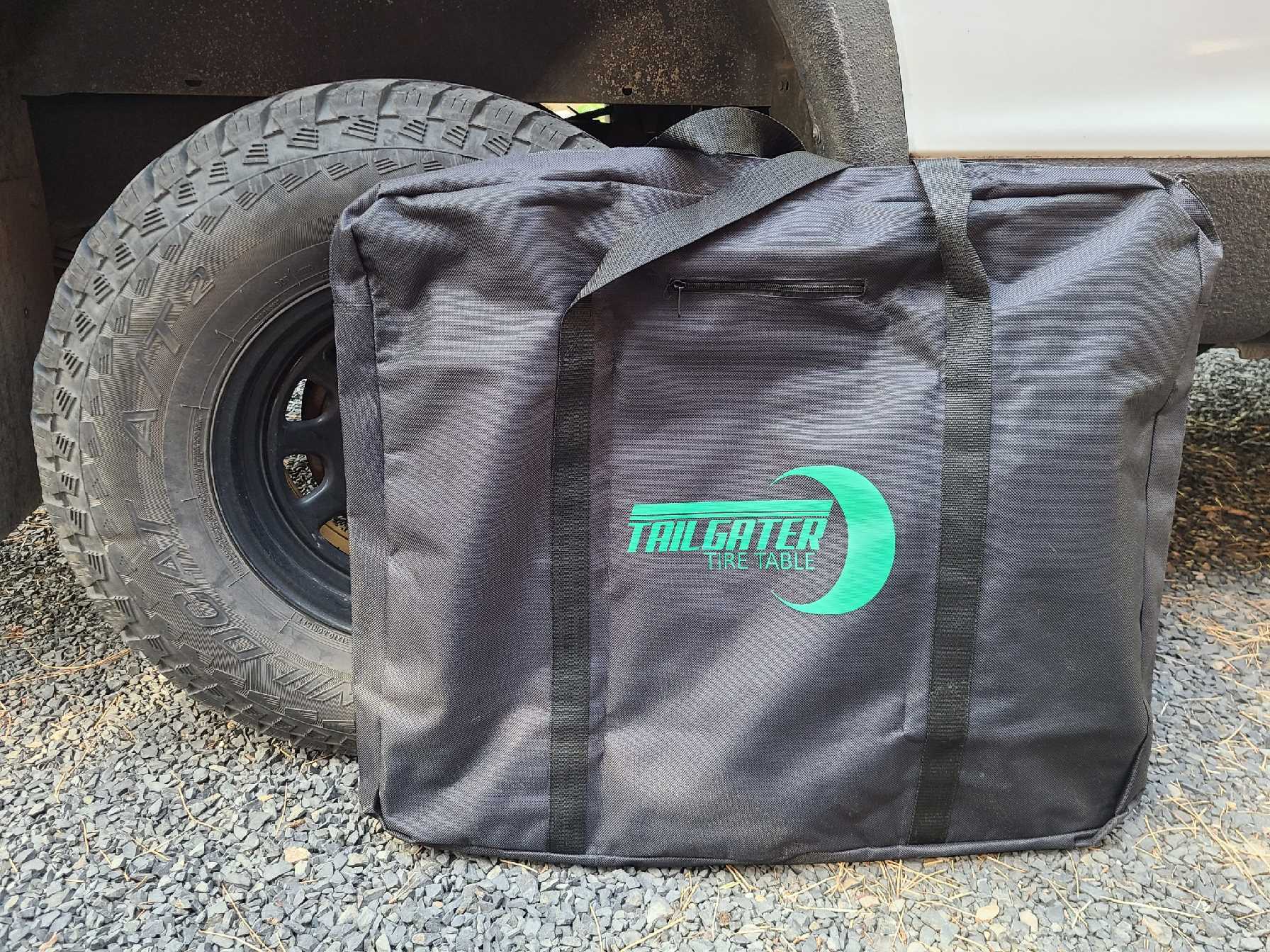 The frame of the table is adjustable to fit over different sized tires.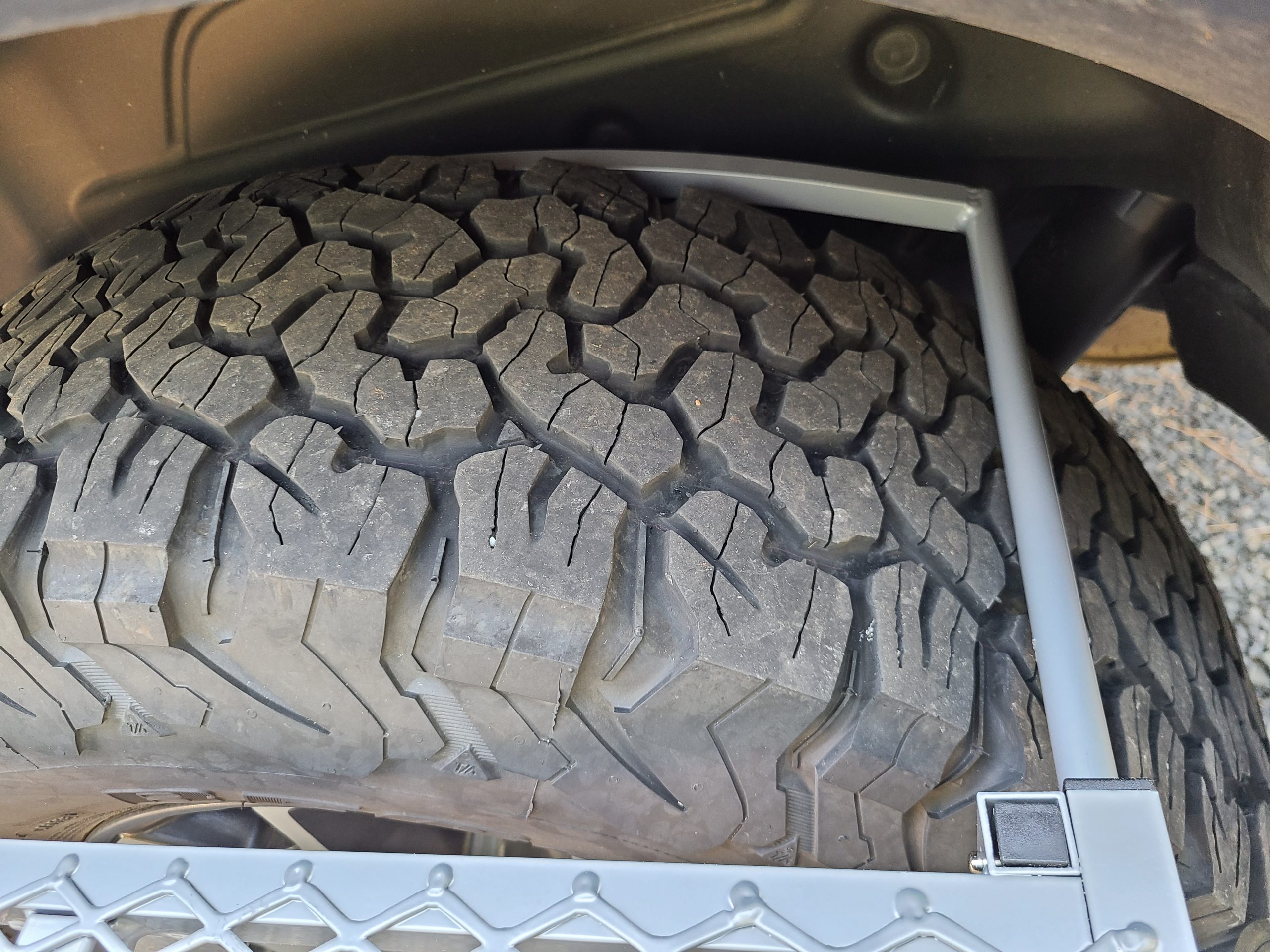 Short stabilizing legs push up against the front of the tire to secure it in place. Push from the front of the table and hold it in place before tightening down the knobs because you want the table to maintain a flat position instead of sagging down when you let go of it.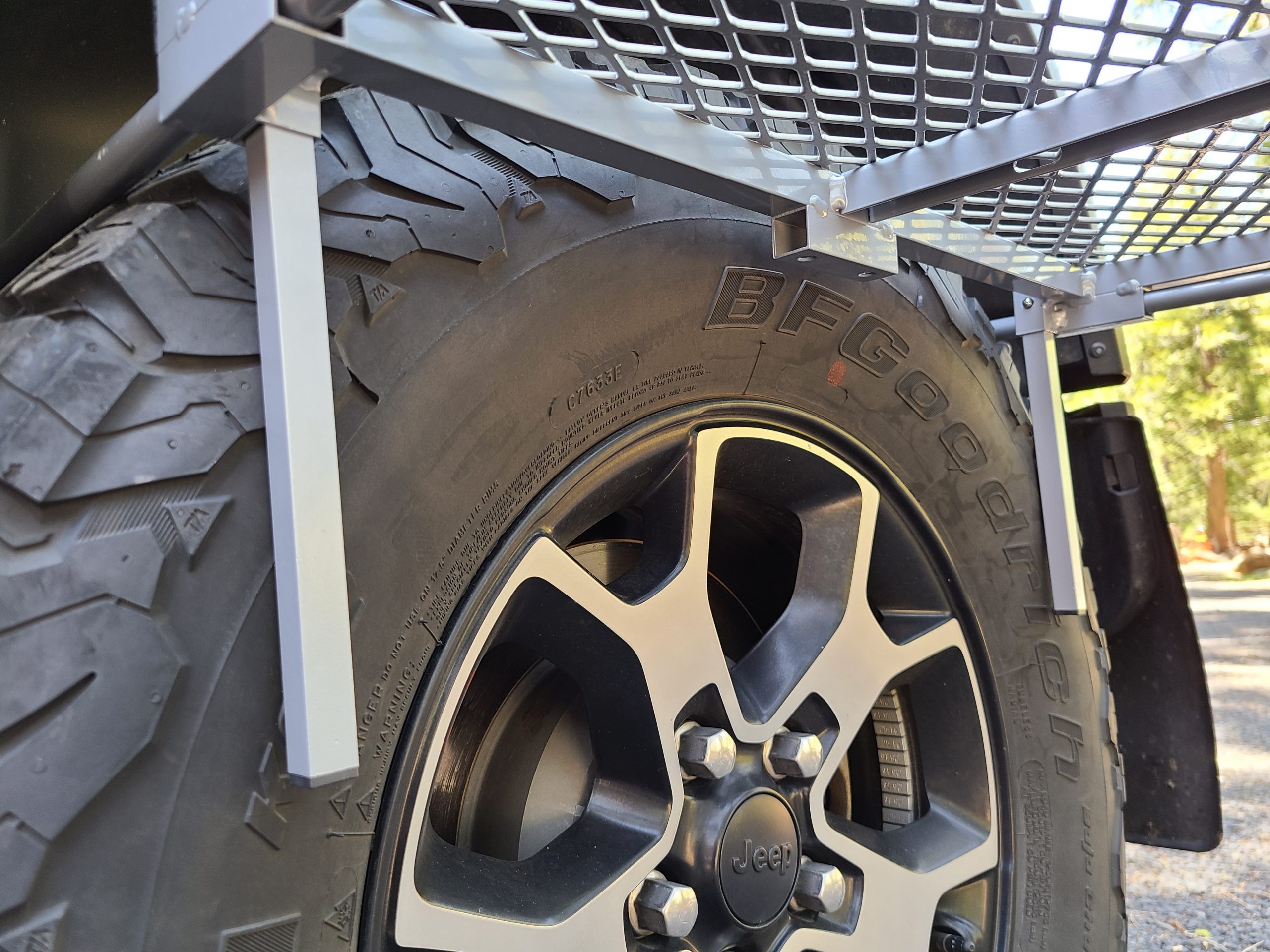 The center leg then drops down to support the table from the front.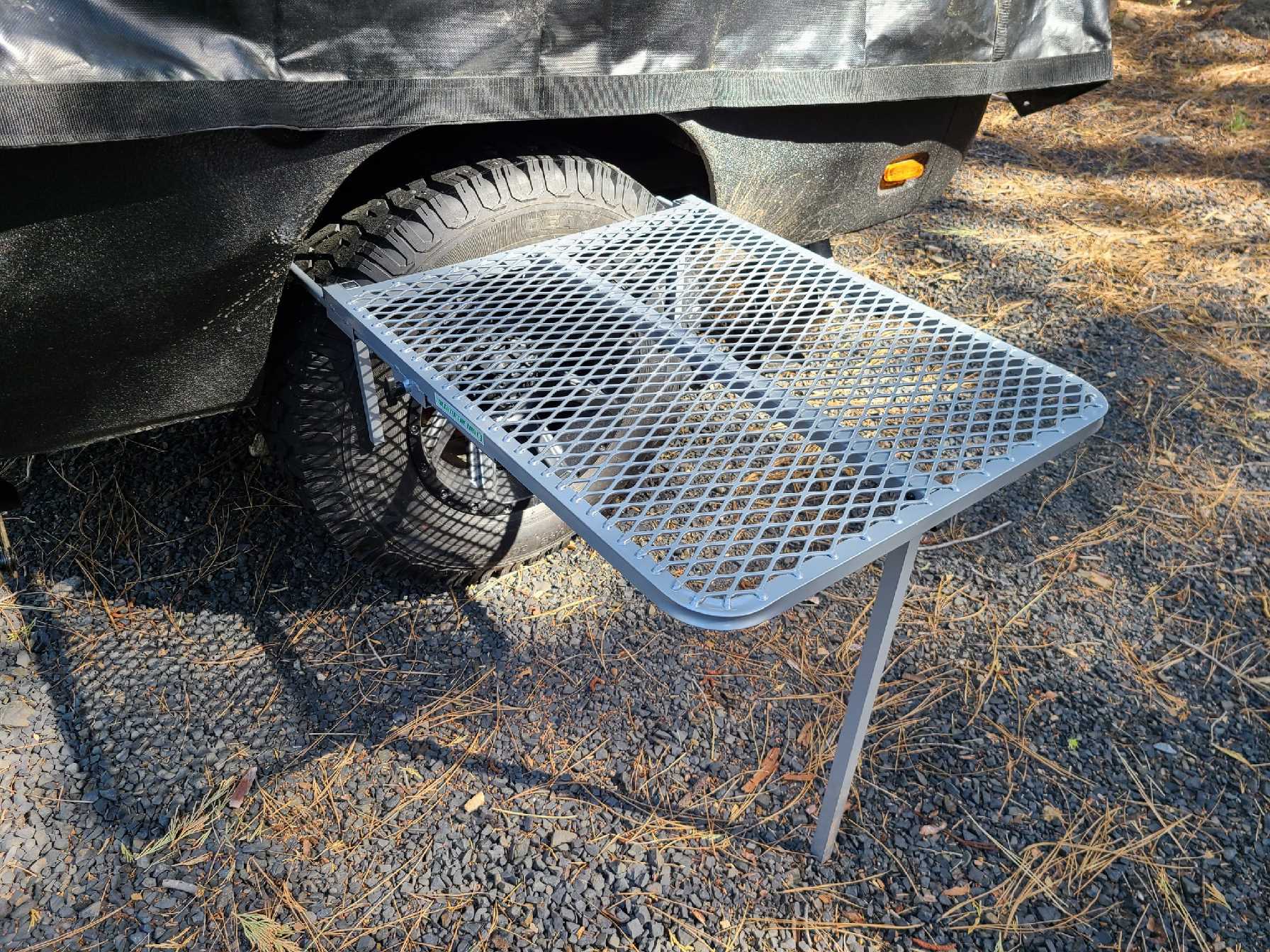 It's big enough for a two burner camp stove.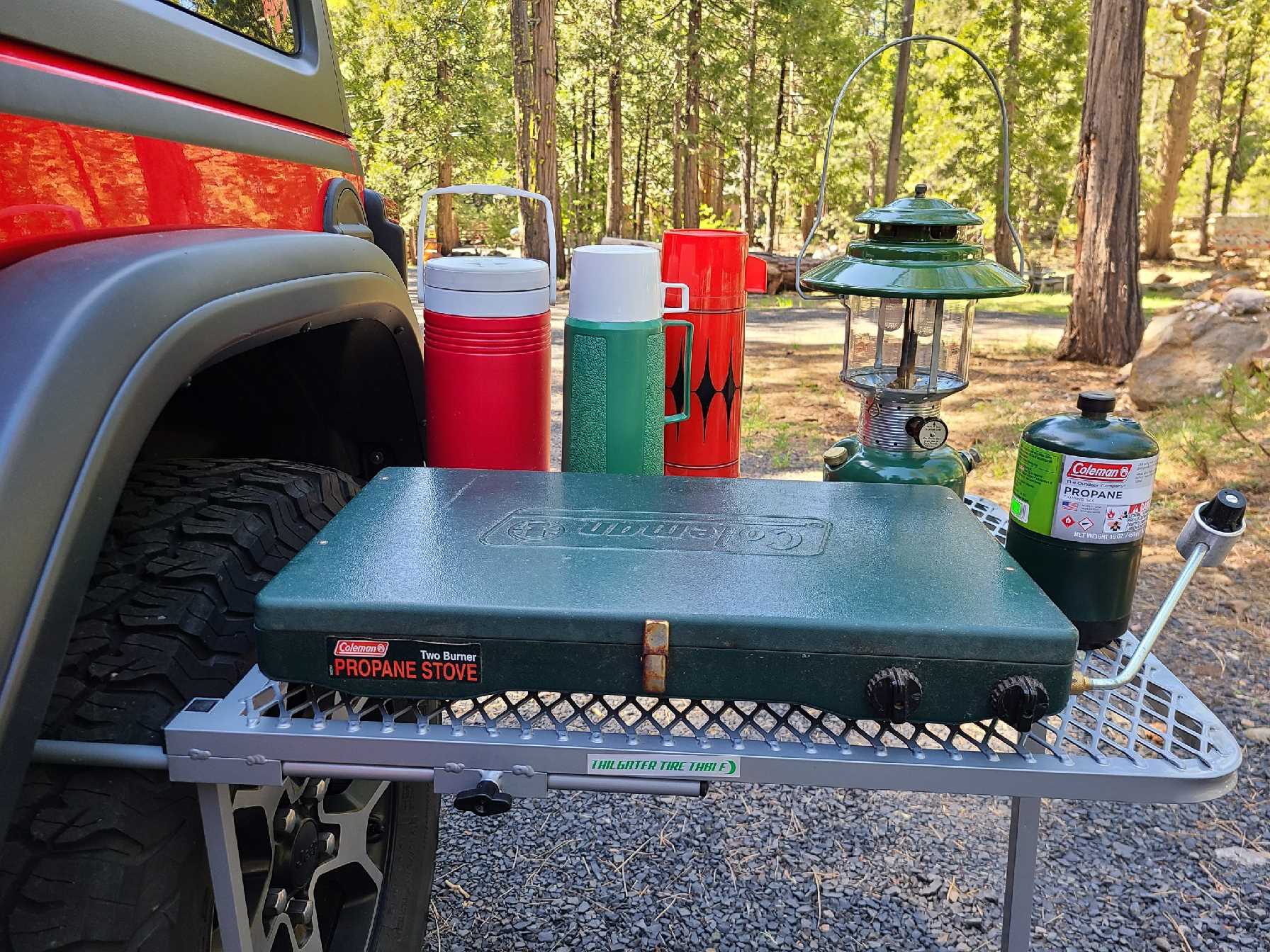 It's handy for keeping the cooler up out of the dirt and I don't have to bend over or kneel down in the dirt every time I want to get something out of the cooler.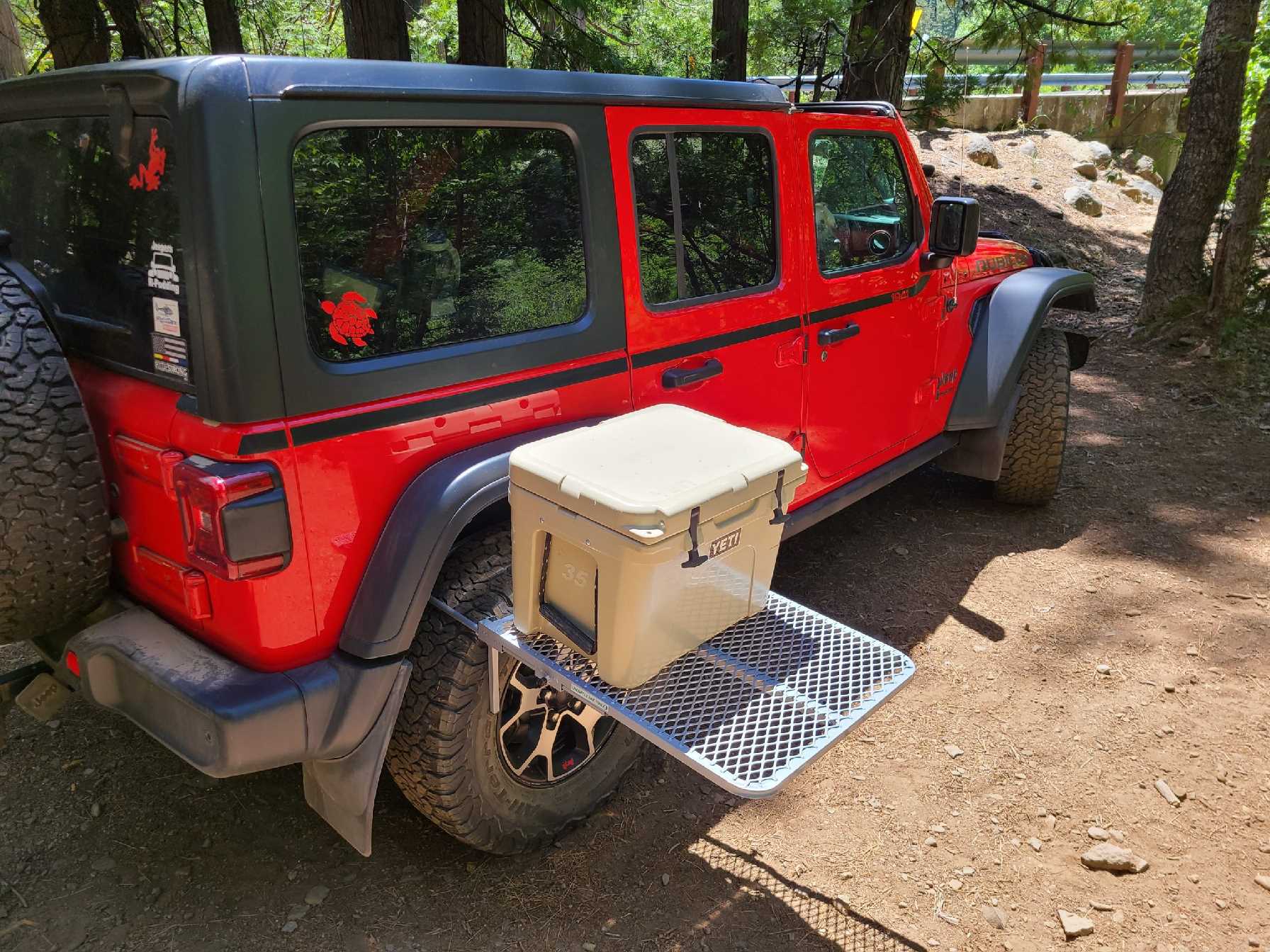 I think the Tire Table is useful and comes in at a fair price. I did think of a couple improvements that could be made, but that would drive the price up. There is also a video from the manufacturer you can watch here: https://amzn.to/3imFfym
If you purchase a Tire Table, it would be fun to have you share photos from the campground in our Northern California fb group!
Article and photos by: Catherine Goggia, Northern California Chapter Guide
To see the complete list of my articles, click here: https://girlcamper.com/northern-california/articles/
My awesome pocket camera with 25x zoom and good video: Canon Powershot
Follow the Girl Camper Northern California page: Girl Camper Northern California
Subscribe to Girl Camper Magazine here! Award Winning Design
Check out upcoming Girl Camper Events – you can attend events in any chapter! https://girlcamper.com/events/