If you are looking for storybook summertime fun on one of the beautiful Oklahoma lakes—look no further! Skiatook Lake is located in Northeast Oklahoma and Tall Chief Cove is one of the most popular campgrounds in the area. The 30 minute drive from downtown Tulsa is a no-brainer for locals to get down the road quickly and start enjoying boating, kayaking, hiking, swimming and fishing.
This super clean and well-manicured campground is my current home for the week and we lucked out on freakishly cool temps for early August—lows in the upper 50s and highs in the mid 80s! I am here with a gaggle of girls enjoying a perfect lakeside view and taking in all of the sights and sounds of summer. My site and all that I could see in Loop A were nicely shaded and had a concrete picnic table plus a fire ring—where someone had conveniently left a few extra pieces of firewood to get us started!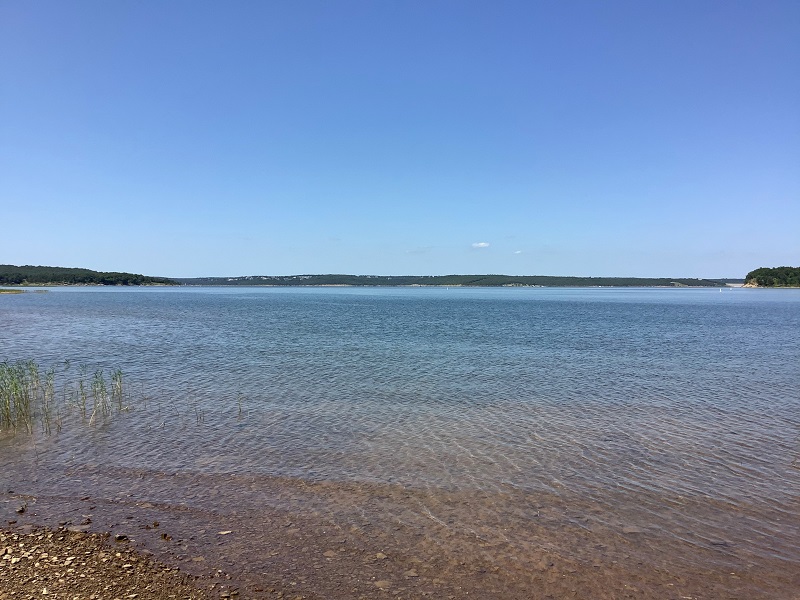 Tall Chief Cove offers 50 sites with electric and water. Some of the sites seemed to be sharing the water connection, however, I had one to myself.
The campground has something for everyone including horseshoe pits, volleyball, basketball, and disc golf. The group I was with headed over to the marina and rented a large pontoon boat complete with a pool slide off the back—can you see yourself on one of those right now?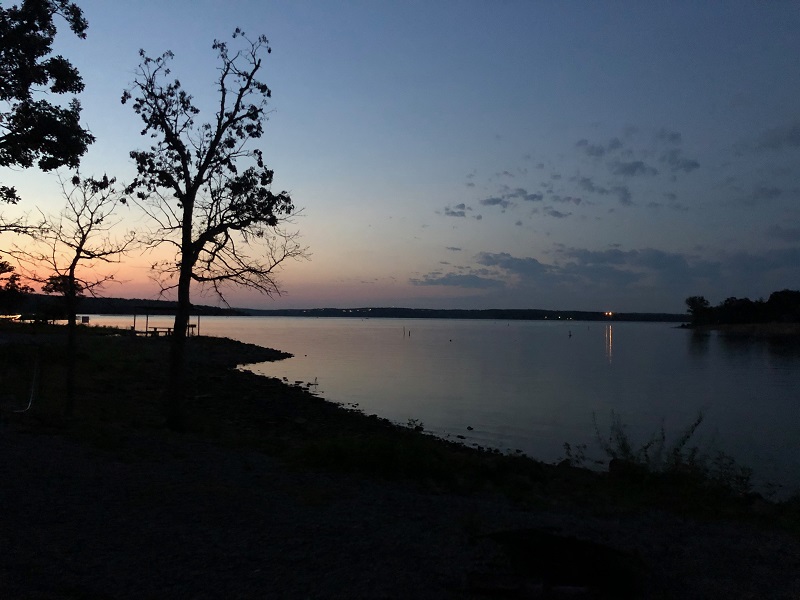 My group also took advantage of the beautiful covered pavilion to share a potluck dinner. The website said it can accommodate 200. The bathhouse was close and clean with individual locked rooms including your own sink, toilet, shower.
One of the other really really fun features of this campground is its location near all things fun in Osage County including Pawhuska, home of the Pioneer Woman, the Tallgrass Prairie Preserve, and even close enough to downtown Tulsa to catch the Botanic Garden.  Let me know if you decide to give this one a try and I will direct you to the action or simply send me a photo to [email protected] to share your experience!
Article written by Brenda Puckett, Oklahoma Chapter Guide