By Lisa Dempsey
Texas is full of hidden gems, and one of them is Palmetto State Park in Gonzales. It is located in Southeast Texas, about two hours West of Houston and one hour East of San Antonio, not far off Interstate 10.
Camp by an Artesian Well
The tree canopy at this park is stunning. You will find yourself under oak, pecan, cottonwood, and elm trees covered in Spanish moss. Bring your trailer, RV, or tent to camp at Palmetto State Park. This park has two campsites, separated by the San Marcos River. There are electric hookups for 30 amp and 50 amp campers, but no full hookups. There is a dump station at the park and full shower facilities. The campsites for tent camping sit along a pond fed by an artesian well. You might find people on their stand-up paddle boards, kayaks, or fishing off the pier. You can rent a kayak at the Park Headquarters.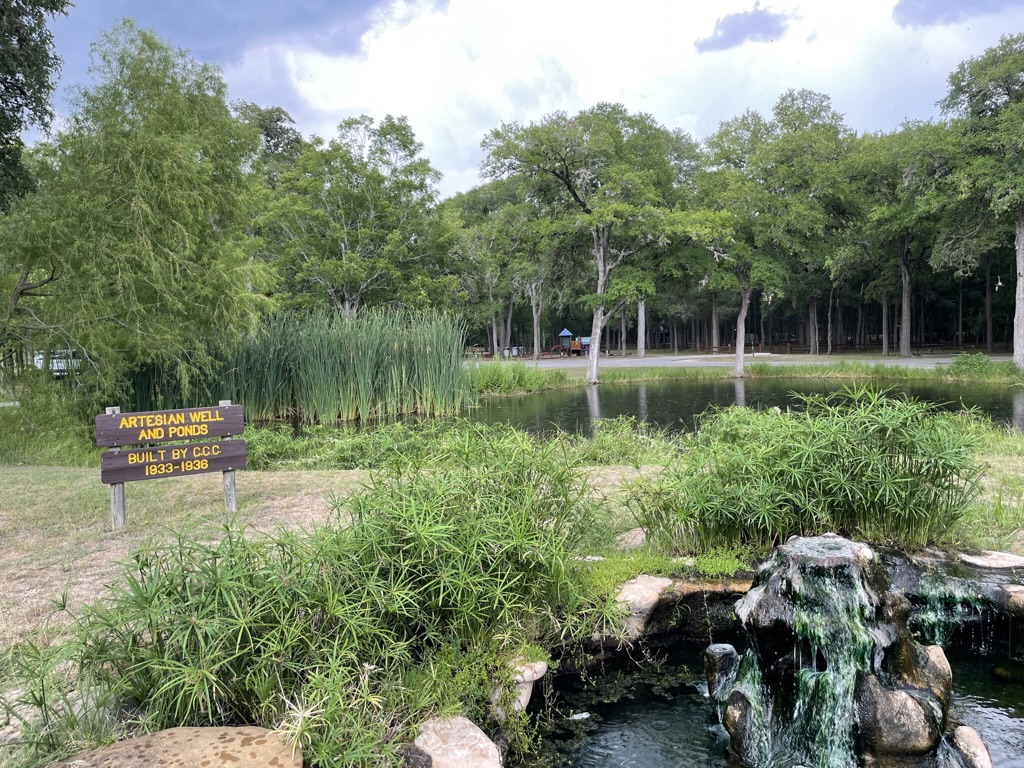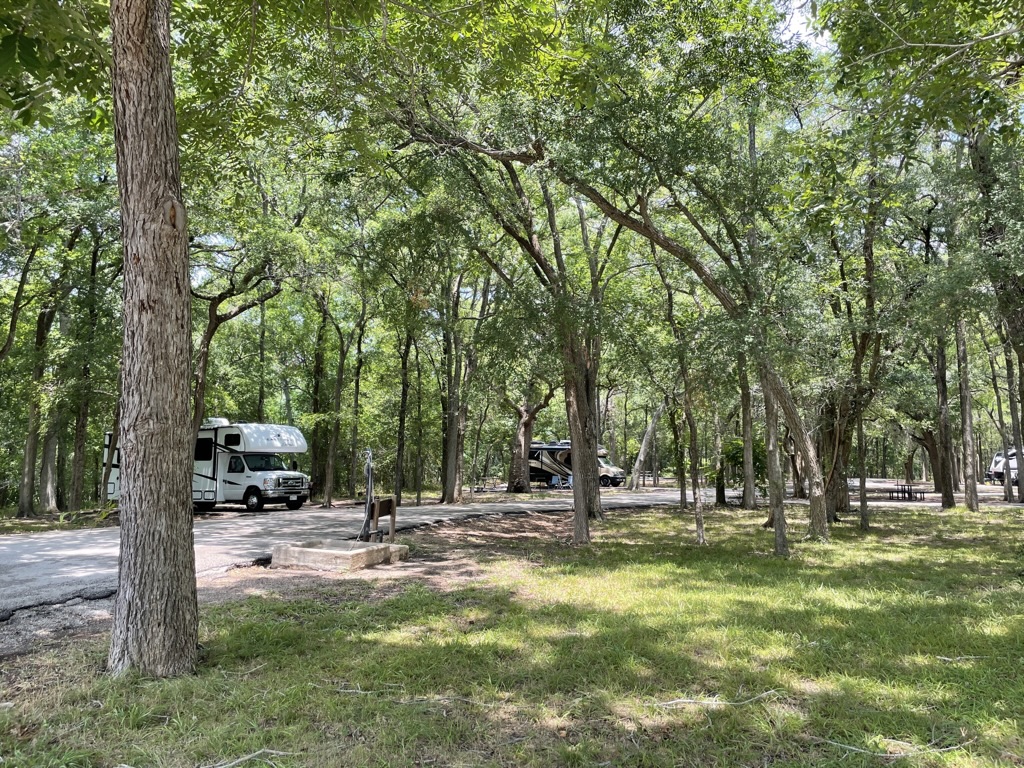 See the Craftsmanship of the Civilian Conservation Corps
It is a Civilian Conservation Corps park. In the 1930s, the CCC built a beautiful pavilion that overlooks the San Marcos River, a water tower, and a river crossing. All of them are still functioning parts of Palmetto State Park today.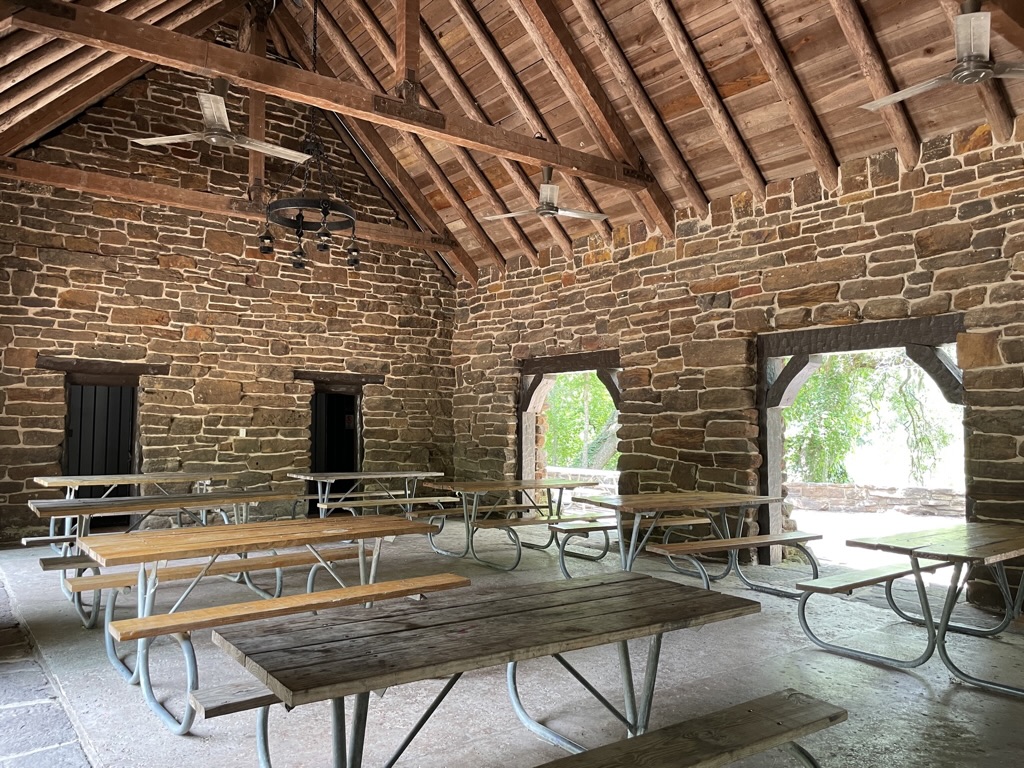 Experience a Night Hike with a Park Ranger
The park has frequent full-moon night hikes with a Park Ranger to experience nature under cover of darkness and see the nocturnal wildlife. On my day trip, I spent an afternoon leisurely hiking the trails in this park. The Palmetto Trail, The Mossycup Spur, and a part of the San Marcos River Trail were easy and enjoyable on a summer day under the trees.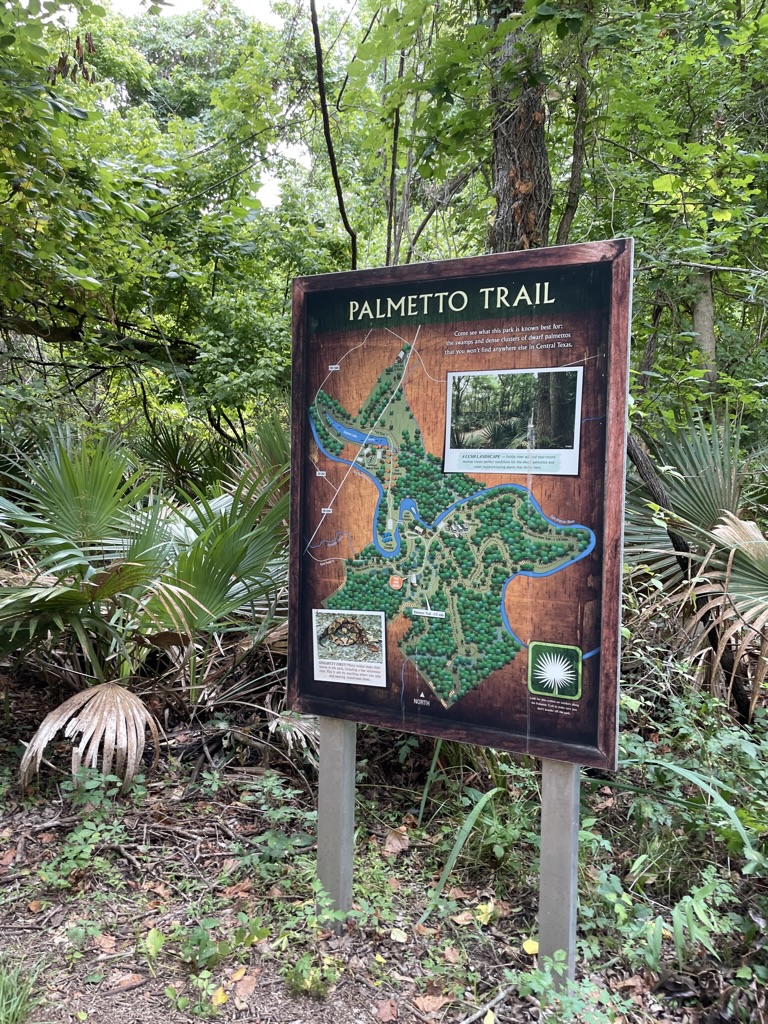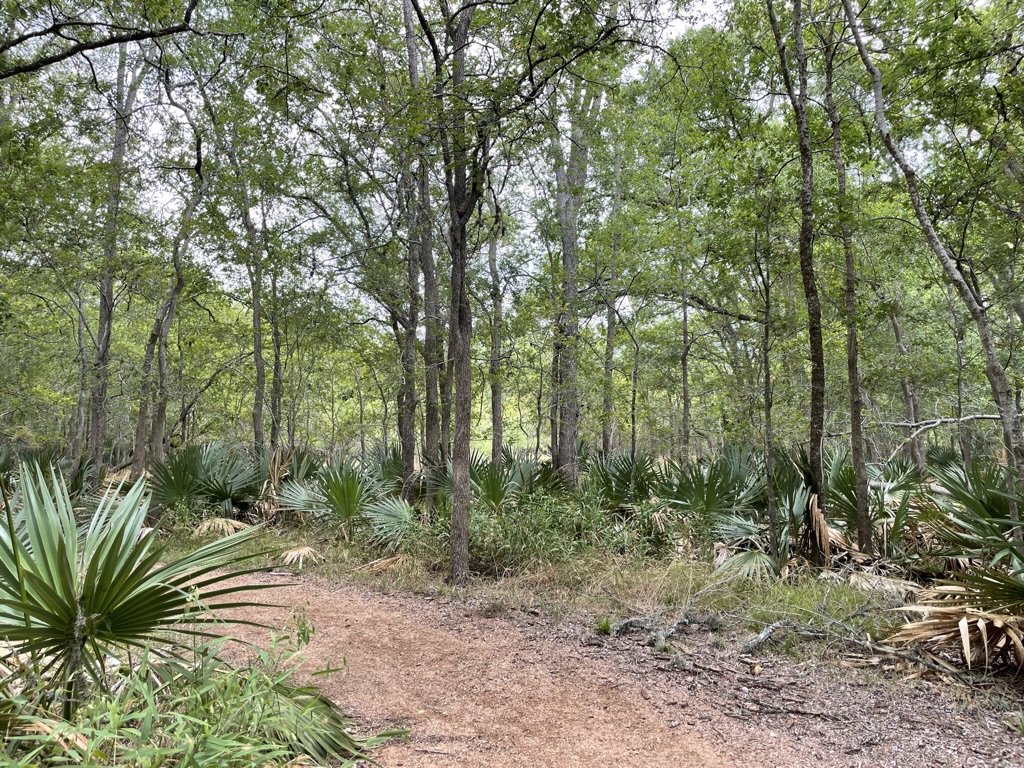 Dust Off Your Binoculars
Palmetto State Park is part of the Great Texas Coastal Birding Trail. Over two hundred and forty bird species have been identified within the park. Stop by the park ranger's office and pick up a field checklist to mark off your sightings, or download it here: BIRDS OF PALMETTO STATE PARK.
Access Two of the Texas Paddling Trails
Paddling in a kayak or canoe is a great way to explore nature and get away from it all. This has access to the Gonzales Paddling Trails, the Come and Take It, and Independence Trails on the Guadalupe River. The Independence Paddle Trail is perfect for beginners and is a scenic 2.6-mile loop that doesn't require a shuttle. Click here for the Paddle Trail Map to locate the access points. – Side note: If you want to learn how to kayak, click here to check out Paddle Camp coming March of 2023.
Visit the Birthplace of the Texas Revolution
Visit Gonzales, Texas, where the first shots of the Texas Revolution were fired in October 1835. If you live in or are just visiting Texas, you will undoubtedly see a "Come and Take It" flag bumper sticker with a black cannon on a white background. This flag originated in Gonzalez, Texas. The story goes that Mexico had gifted a cannon to the town to help stave off Comanche Indian raids in the area. Over time, the relationship between Mexico and Texas deteriorated, and Mexico sent 100 soldiers to take the cannon back!
The Gonzales settlers built an army of 140 men and made a flag out of a white wedding dress. They emblazoned the words "Come and Take It" on the flag and stood ready to defend themselves. You can visit the original cannon that sparked a Texas Revolution in the Gonzales Memorial Museum. A great time to visit is in October when the City of Gonzales hosts the annual "Come and Take It" Celebration, which is part of Texas Heritage and part Music festival.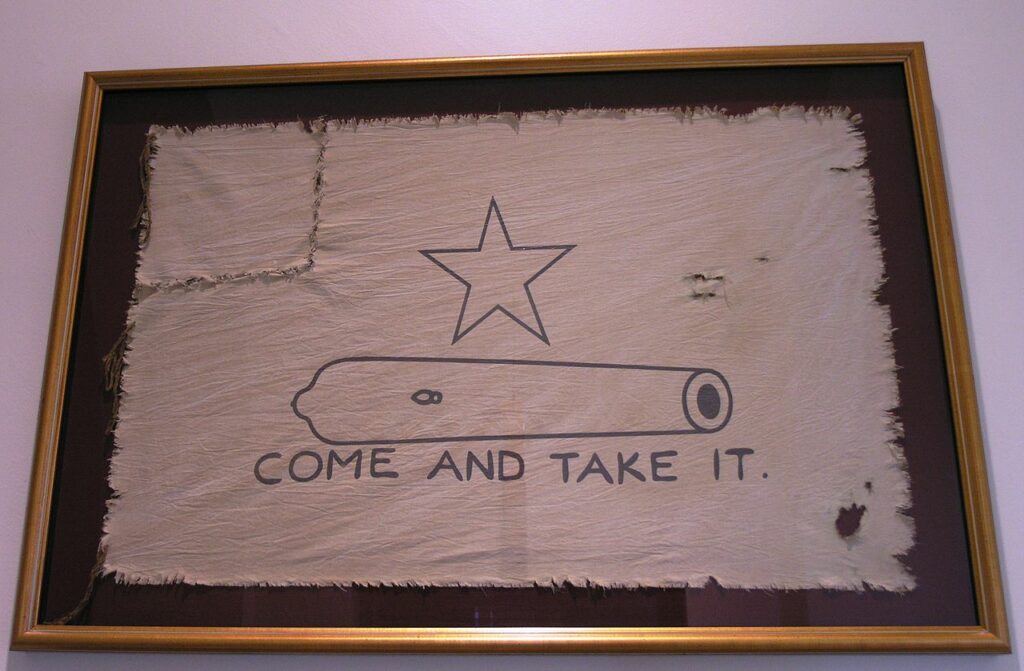 Eat World Famous BBQ
Luling, Texas, is only a twelve-minute drive from Palmetto State Park, and you will find several enjoyable activities in town. My first stop is always for barbeque. There are two famous BBQ smokehouses in Luling: the City Market BBQ and the Luling BBQ. Pick up a spread from both and have your own tasting of Texas' best. If you want to discover more about Luling, click here to watch the Daytrippers Episode – Discover Luling, TX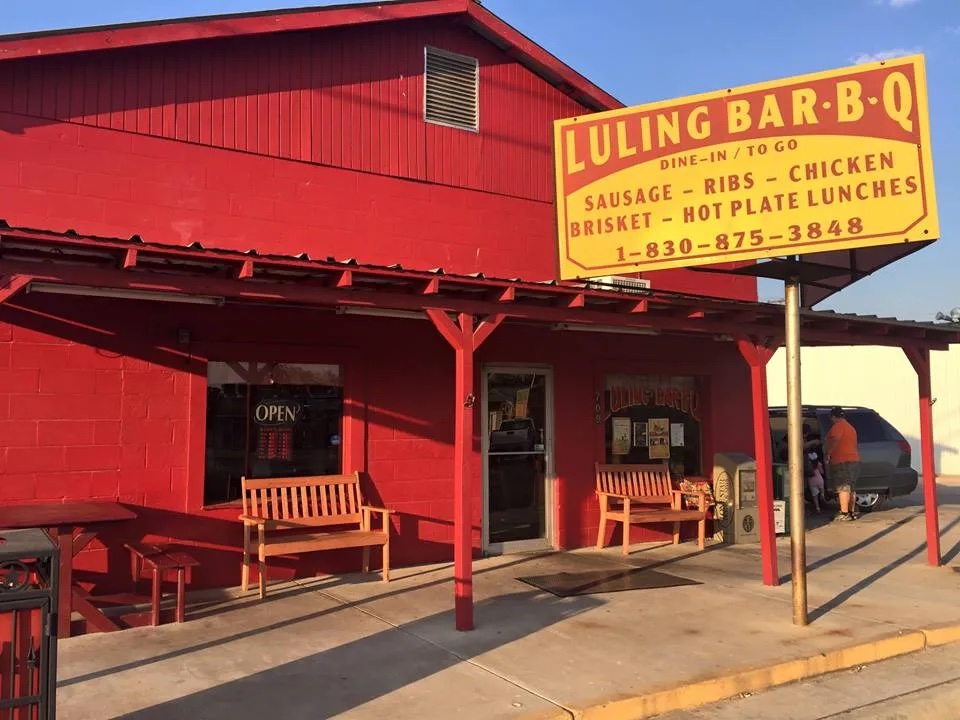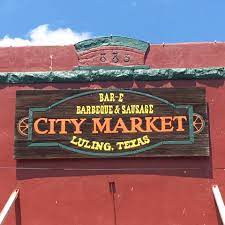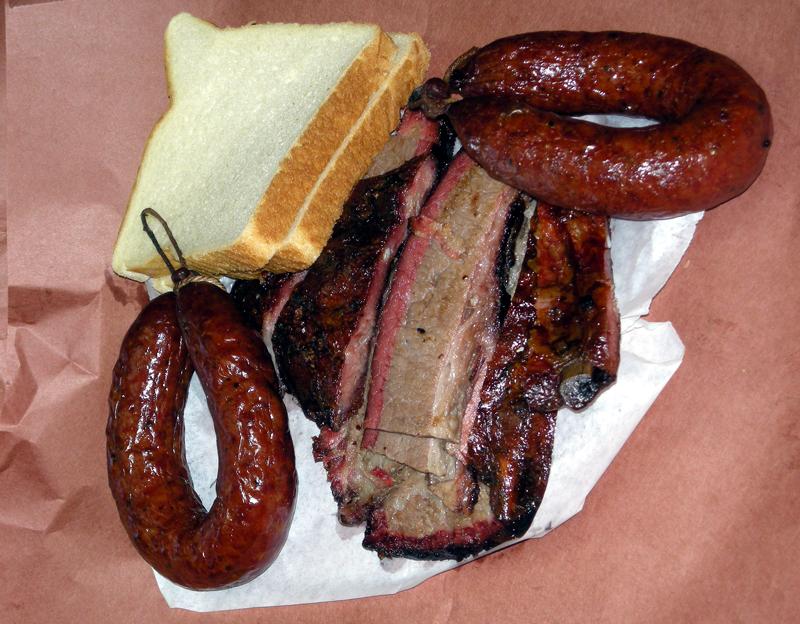 Attend the Watermelon Thump Festival
The annual Watermelon Thump Festival began in 1954 and continues to draw over 30,000 visitors yearly. It takes place the last full weekend of June each year. In 1989, a local named Lee Wheelis earned the Guinness World Record for the longest distance to spit a watermelon seed! This festival is full of music, food, and fun.
Take a Driving Tour to See Pump Jack Art
A pump jack is an oil and gas extraction tool. See how they work by clicking here for a YouTube Video. They are seen across Texas; many are still working to draw oil out of the earth. The Luling Chamber of Commerce commissioned an artist to decorate their pump jacks. My favorite has always been the cow jumping over the moon. Kids and adults alike will enjoy seeing them around town. Check out a few of them as featured in the Texas Tribune by clicking this link: https://www.texastribune.org/2014/02/28/luling-pumpjack-art/
See How They Make Shiner Bock Beer
The Spoetzl Brewery offers tours daily, Monday through Saturday. Call a few days ahead to reserve your spot. Drop-ins are welcome, but you can't be guaranteed a place on the actual brewery tour. It is open to all ages, but you must be over 21 to do beer tastings. I wrote about my time in a previous blog post, and you can check out my visit by clicking here: Lisa Dempsey's Trip to Shiner, TX.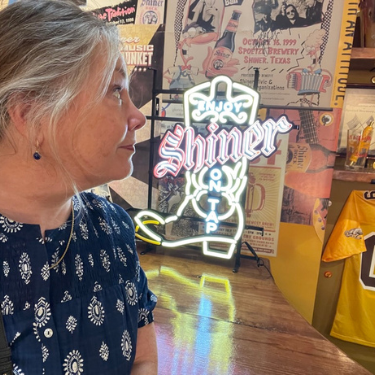 You Do Not Need A Reason To Enjoy Nature
Whether you are going to spend a day, a weekend, or a week at the Palmetto State Park, you will find plenty to keep you busy. Of course, you can also put up a hammock between a couple of gorgeous trees, listen to the birds, and enjoy a nap.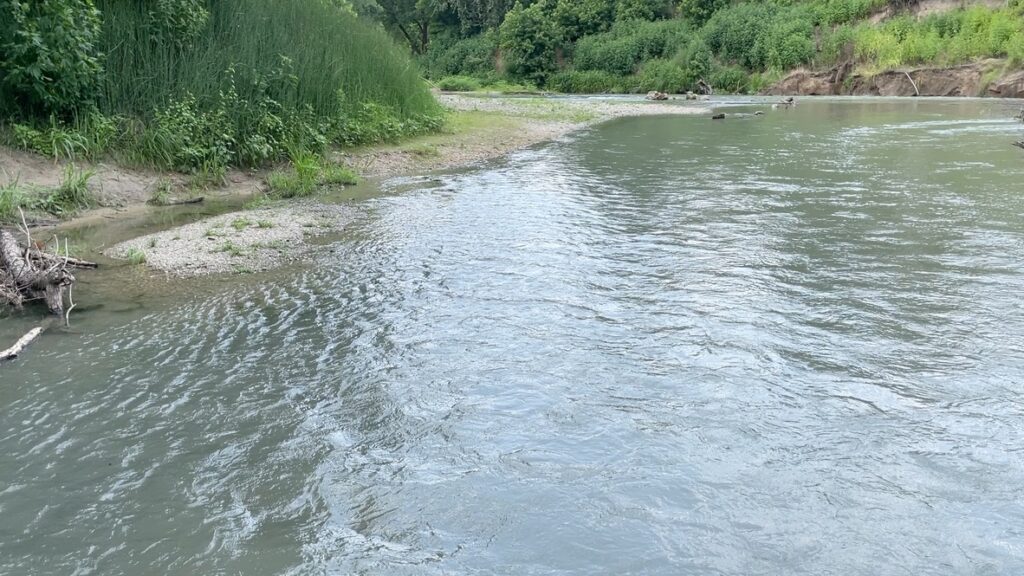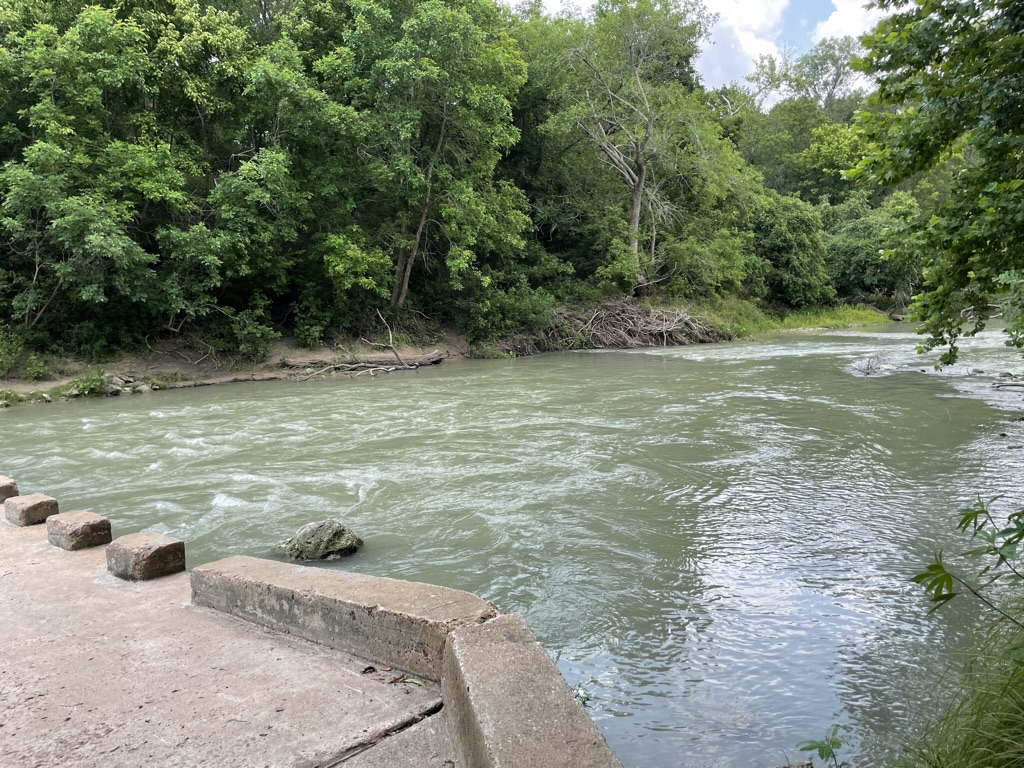 Palmetto State Park is located at 78 Park Rd. 11 South Gonzales, TX 78629, and the phone number is (830) 672-3266. You can click here to reserve a campsite online.