By Kimberly Matarazzo
The Mighty Sierras – the home of stunning natural features and diverse ecosystems. Here are some of the most notable features:
Majestic Peaks:
The Sierra Nevada boasts numerous towering peaks, including Mount Whitney, the highest peak in the contiguous United States, standing at 14,505 feet (4,421 meters).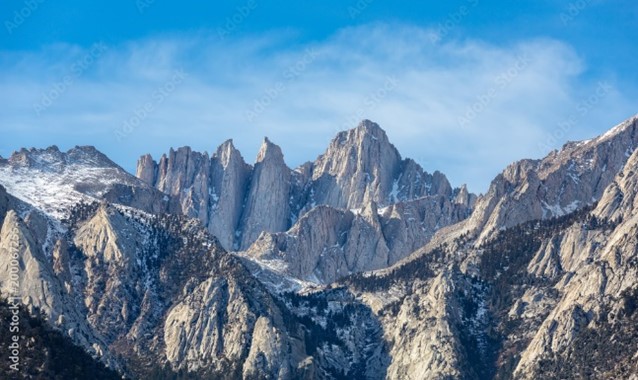 Glacially Carved Valleys:
Ancient glaciers created stunning valleys. Yosemite Valley is perhaps the most famous, known for its dramatic cliffs, waterfalls like Yosemite Falls, and granite formations like El Capitan and Half Dome.
Alpine Lakes and Reservoirs:
Additionally, the Sierra Nevada is dotted with beautiful alpine lakes and reservoirs like: Lake Tahoe, Mono Lake, Donner Lake but I love the little lakes such as Caples Lake, Silver Lake, Webber Lake, Fallen Leaf Lake, Spooner Lake, Lily Lake and Sardine Lake. All of these lakes provide opportunities for boating, fishing, and other recreational activities.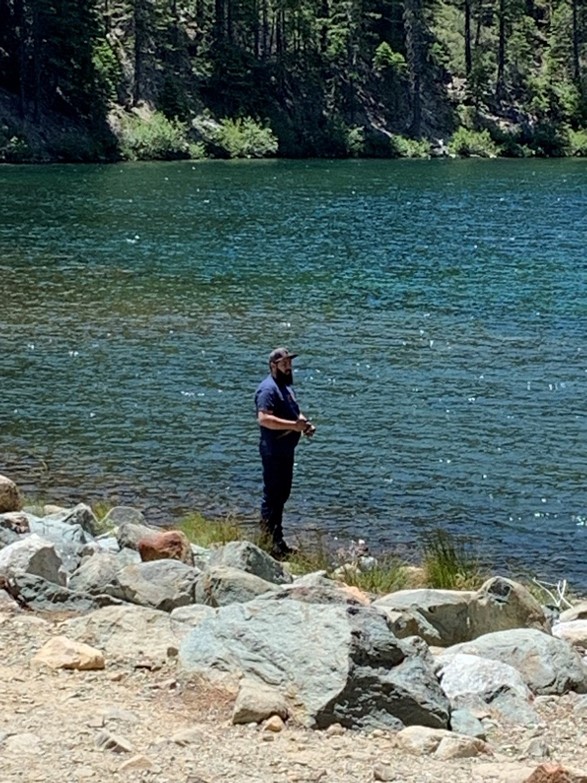 Pristine Forests:
The range is home to expansive forests, including the Giant Sequoia groves in Sequoia and Kings Canyon National Parks. These ancient trees are among the largest and oldest living organisms on Earth.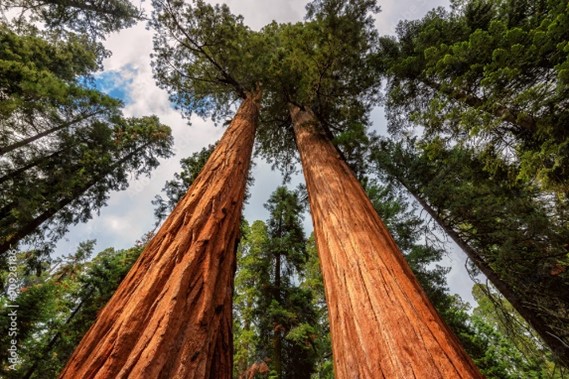 Biodiversity:
The Sierra Nevada supports a rich biodiversity, with various plant and animal species, some of which are unique to the region. It provides habitats for wildlife like black bears, mule deer, mountain lions, and numerous bird species.
Natural Hot Springs:
Natural hot springs where geothermal activity heats up underground water and allows for relaxing soaks amid scenic mountain views.
Outdoor Recreation:
The range offers countless opportunities for outdoor activities year-round. From hiking and backpacking to skiing and snowboarding, adventurers can enjoy the natural beauty and recreational possibilities of the area.
The Sierra Nevada Mountain range is a treasure trove of natural wonders, attracting visitors from around the world who seek outdoor adventures and a chance to immerse themselves in the splendor of the wilderness.
Connect with our chapter!
Kimberly Matarazzo
Sierra Nevada Guide
Girl Camper Magazine: Subscribe to Girl Camper Magazine here! Girl Camper Magazine
Events: Check out upcoming Girl Camper Events – you can attend events in any chapter! https://girlcamper.com/events-page/
Main GC Facebook Group – Join over 430,000 like-minded women in our public Facebook group! Girl Camper FB Group
Facebook Page – This is my public Sierra Nevada page where I'll share Girl Camper news, events and more. Girl Camper – Sierra Nevada
Private FB Group – Connect with others who are interested in camping in Sierra Nevada. Girl Camper Sierra Nevada Group.