One of the things I love while camping is searching for treasures in the local thrift shops.
Collecting blankets purchased at the thrift shops is a favorite pastime of mine. Wool, crocheted, or quilted – I love them all. On a recent trip I found a quilt that was out of style, but not too old. So if I cut it up, I will not be destroying Grandma's legacy. This particular quilt was only $4.00, I was not crazy about the colors but knew it would make several bench covers.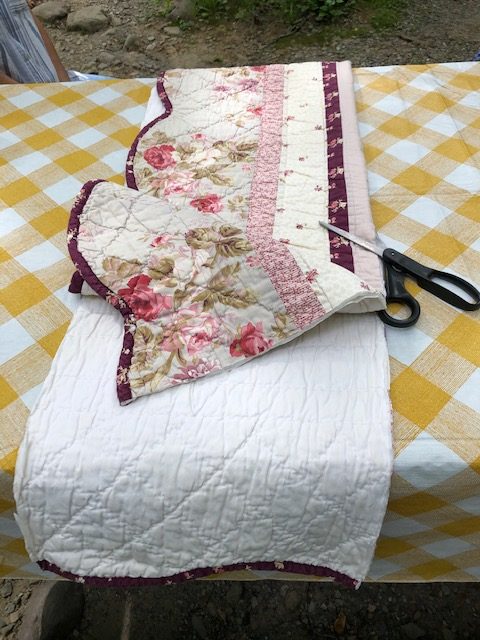 I always get the willies sitting on a picnic bench seat that has food dropped on it or been christened by forest birds. Having a cover also decreases the chances of getting a bench splinter.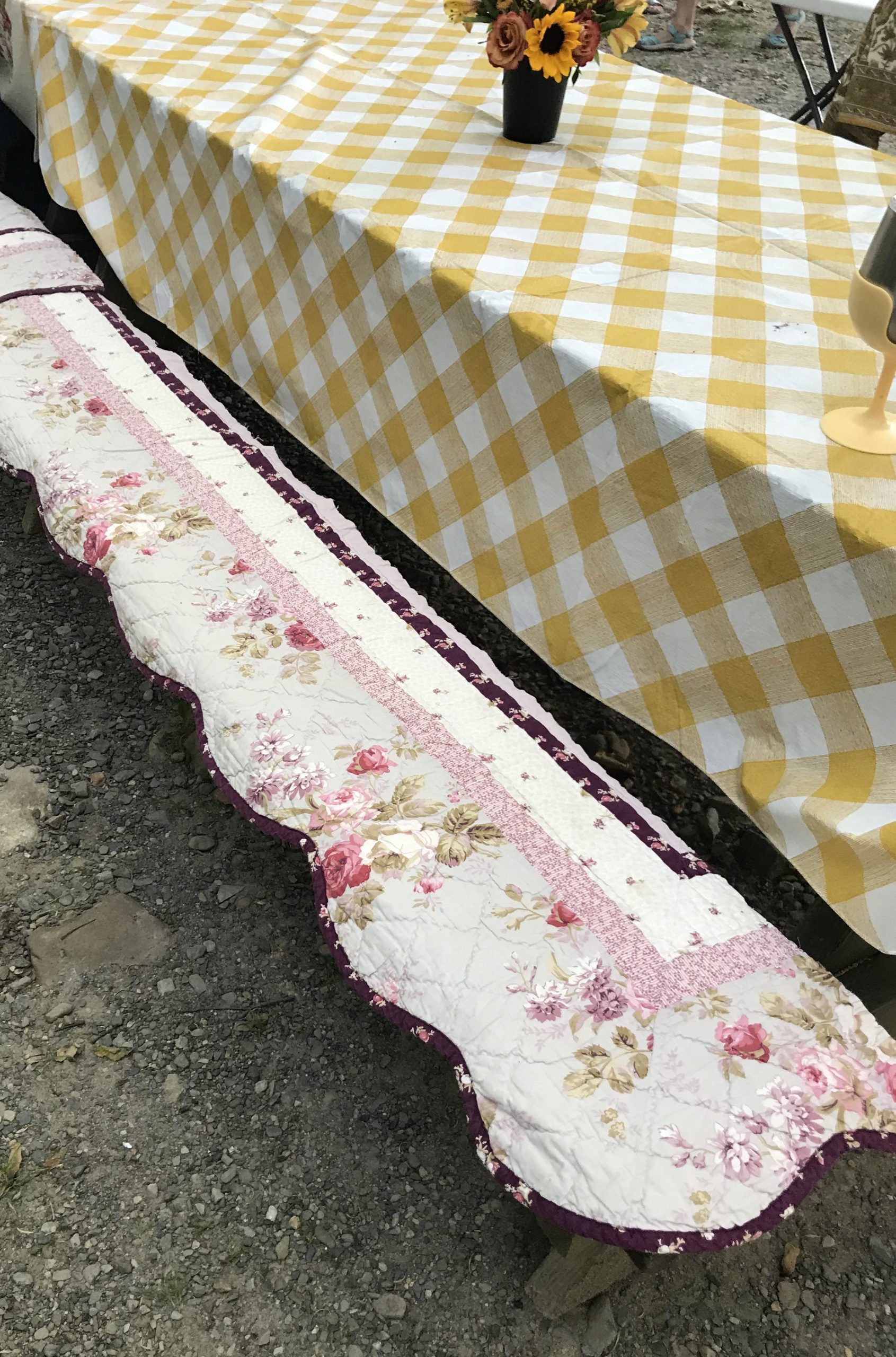 You can use several different materials to make bench covers. I like old blankets as bench covers because there is a little cushion to them and they are pretty!
I fold the blanket to make it just the depth of a picnic table seat. If it is hanging over the seat, the blanket tends to get pulled every time you get up or down. I cut it width-wise, which works out to be nearly the same length as the bench. Usually I am able to get at least four strips with a large piece left over for something else, perhaps a table runner. Most benches have some grip and covers stay on them pretty well. You could add elastic to each end and wrap it around the bench seat. The elastic can also be used to fasten the quilt as is rolled up and put away. Zigzagging the raw edges on a sewing machine will help prevent fraying when washed.
Converting old blankets to bench covers is a quick and inexpensive way to avoid the "campground picnic table willies".