Vingli has taken ordinary camping into glamping with its' portable toilet/sink combo. If you are  looking for a solution for late night bathroom runs when camping in a tent or boondocking, look no further than the Vingli toilet/sink. Vingli's  combo is the perfect solution for tent campers, van campers, boaters and those with travel trailers that do not have a bathroom. 
Environmentally friendly
The combo by Vingli is not only more attractive, and simple to use, it is environmentally friendly. There are no more expensive gel bags to bring along. When adding other garbage to the trash, the bags may get punctured. . Vingli's toilet/sink combo uses water to flush, and you have the bonus of the nearby sink to wash your hands. No more bending over water spigots and soaking the ground around it to simply wash your hands
Everything you need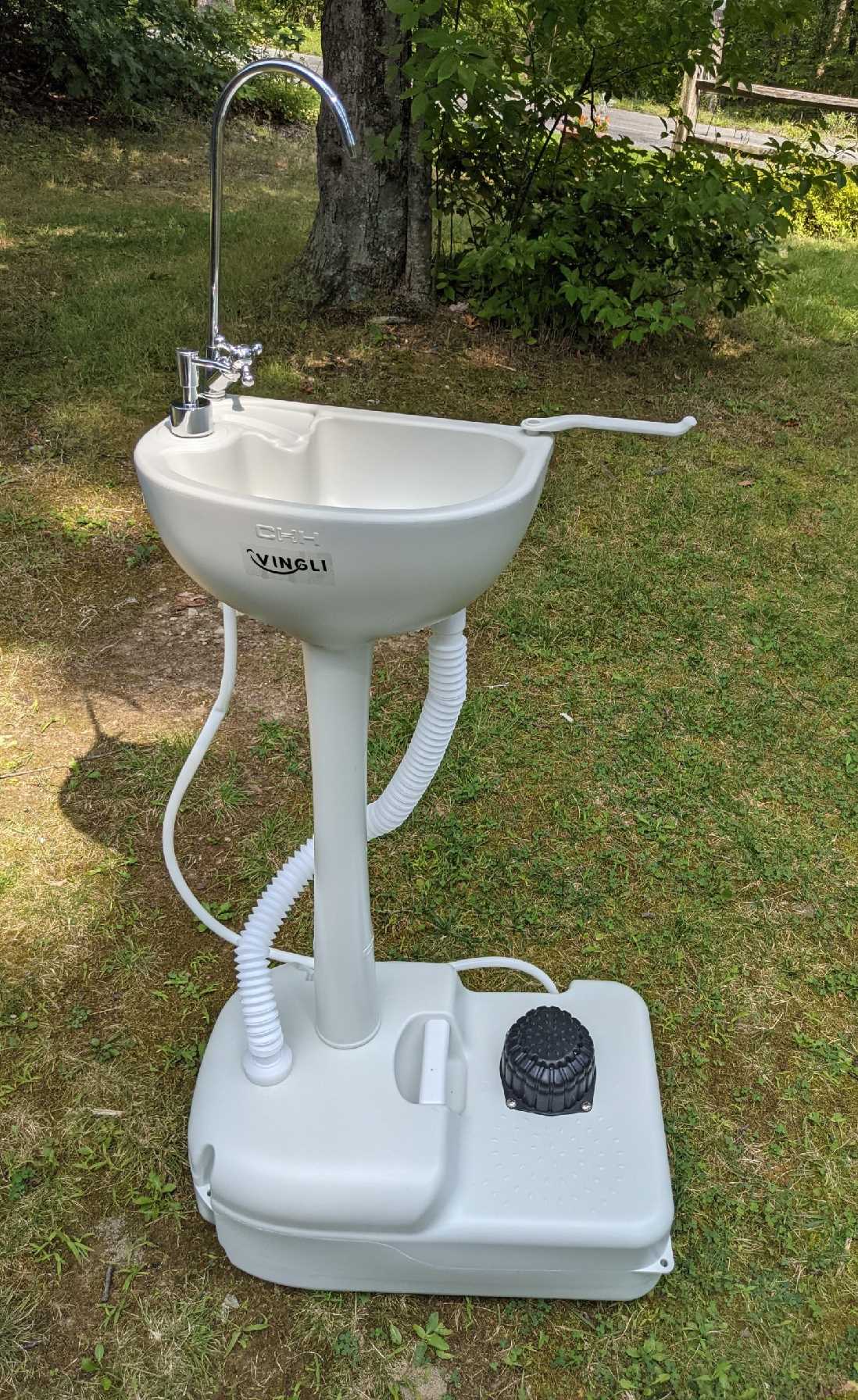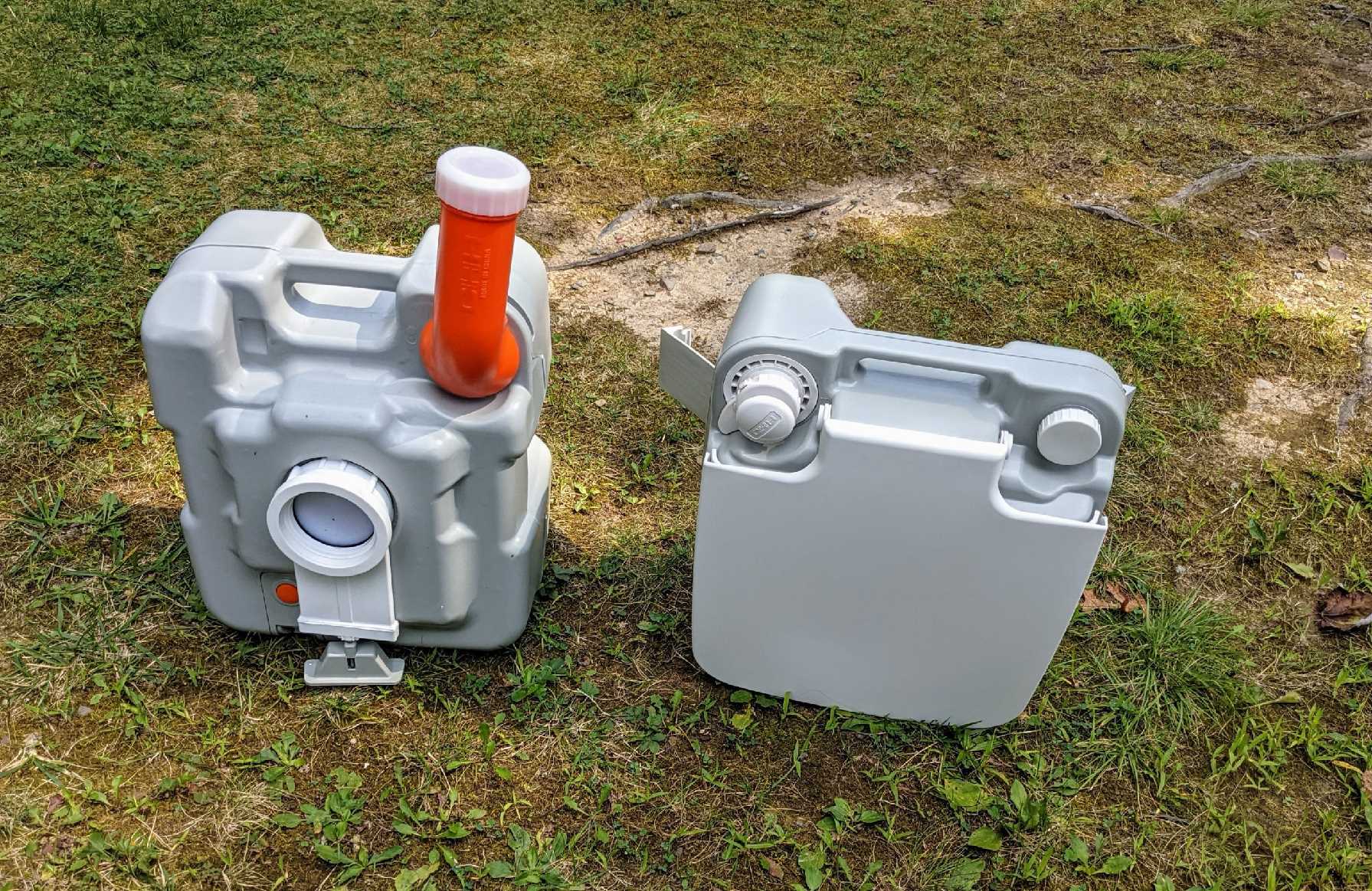 The sink even has a built-in liquid soap dispenser and a holder for the toilet tissue. A 5 gal. holding tank, makes it possible to use several times before you need to empty it. And emptying could not be easier. Just detach the top half and use the carry handle to bring it to a restroom or dump station. The rotating pour spout allows you to dump it into a toilet or sewer drain easily with no mess.
Use it for more than just camping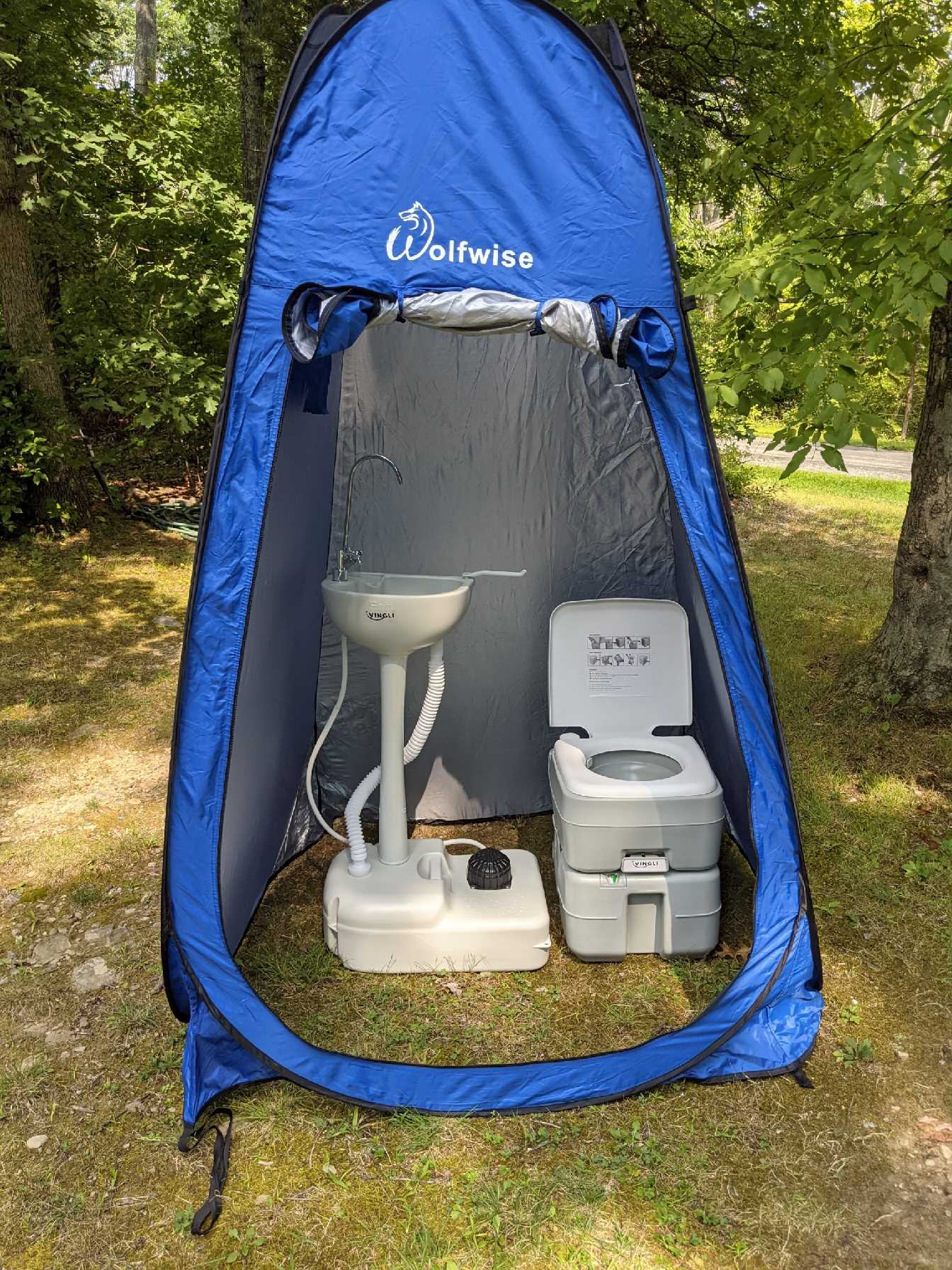 Use it in a pop-up changing room while camping. Prevent the kids from tracking water from the pool into the house. It can also be the perfect solution for small campers that do not have toilets; or where the toilet has been removed. You can even use it as an extra restroom for your outdoor picnic. Vingli includes a carry bag so it can be neatly packed away until you need it again.
This combo is a game changer for women campers who need to frequent the restroom in the middle of the night. The Vingli toilet/sink combo is my #1 pick for making a camping experience into a glamping experience! For more info go to VINGLI PS0W2 Upgraded Portable Sink and Toilet Combo The toilet sink combo is not the only item to interest campers and hikers sold by Vingli, Check out some of their other camping and outdoor items. https://www.vingli.com/collections/camping-hiking
If I had this when I went to the Grand Canyon, I would have camped instead of staying at a lodge https://girlcamper.com/northern-new-jersey/covid-19-to-travel-or-not-to-travel/
#boondocking #portapotty #camping toilet #sink and toilet