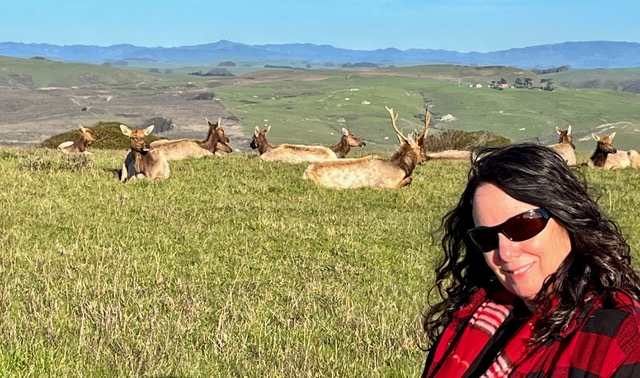 The Tule Elk Reserve is a protected wildlife and coastal lands nestled out on Pierce Point a 30 minute drive from the town Point Reyes. A thriving coastal community of historic dairy farms a local destination that tourists travel the world to see and explore.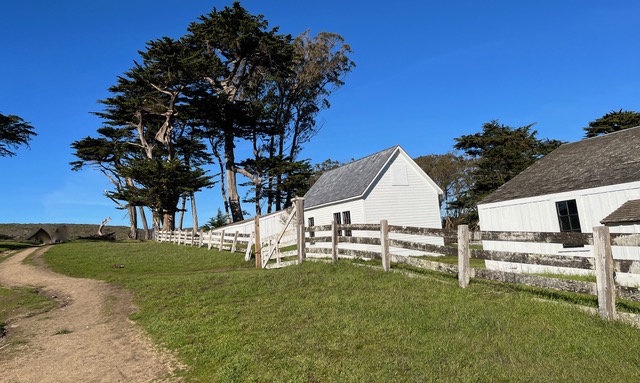 Our hike started out on the Tomales Point Trail steps from Pierce Point Ranch the trail leads along the ridge crest of a narrow peninsula, offering spectacular views of Tomales Bay and Bolinas Ridge to the east, Bodega Bay to the north, and the coastline of the Point Reyes peninsula stretching to the south..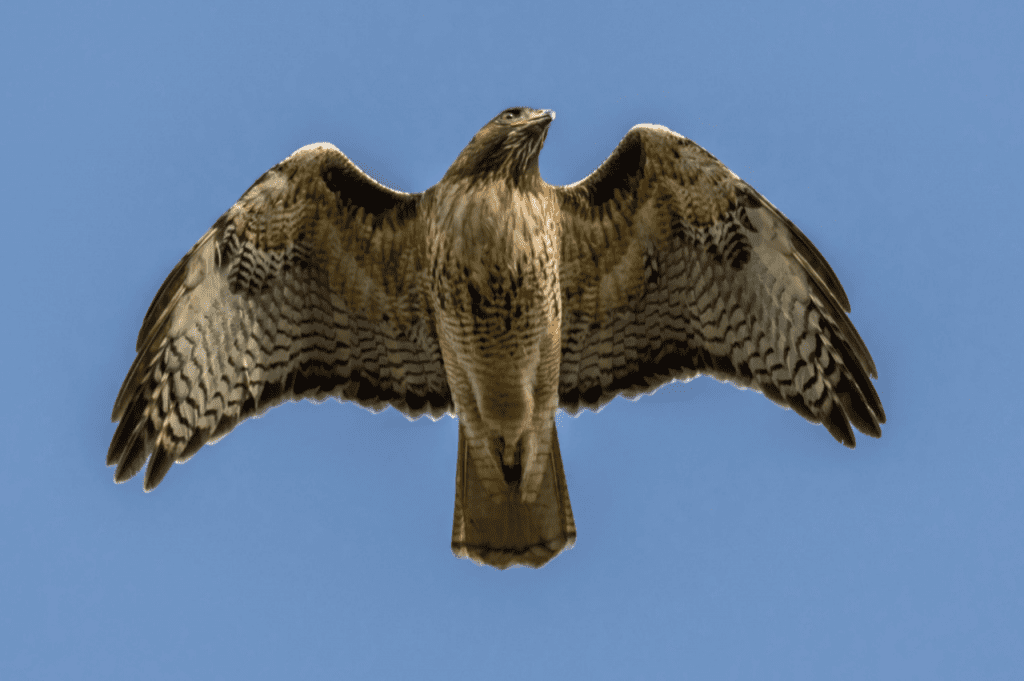 We were told that Red-Tail Hawks are commonly seen soaring in this area and within minutes we were watching several raptors diving for prey, flying and playing in the coastal winds. We spotted Red-Tail, Cooper, Harriett Hawks and a Peregrine Falcon.


We walked a little further and turned the corner only steps away from the trail was a large herd of Tule Elk grazing in the field. Amazed and feeling speechless. What an incredible feeling to watch these large wild animals be so comfortable around people. We were close enough but far away to give space.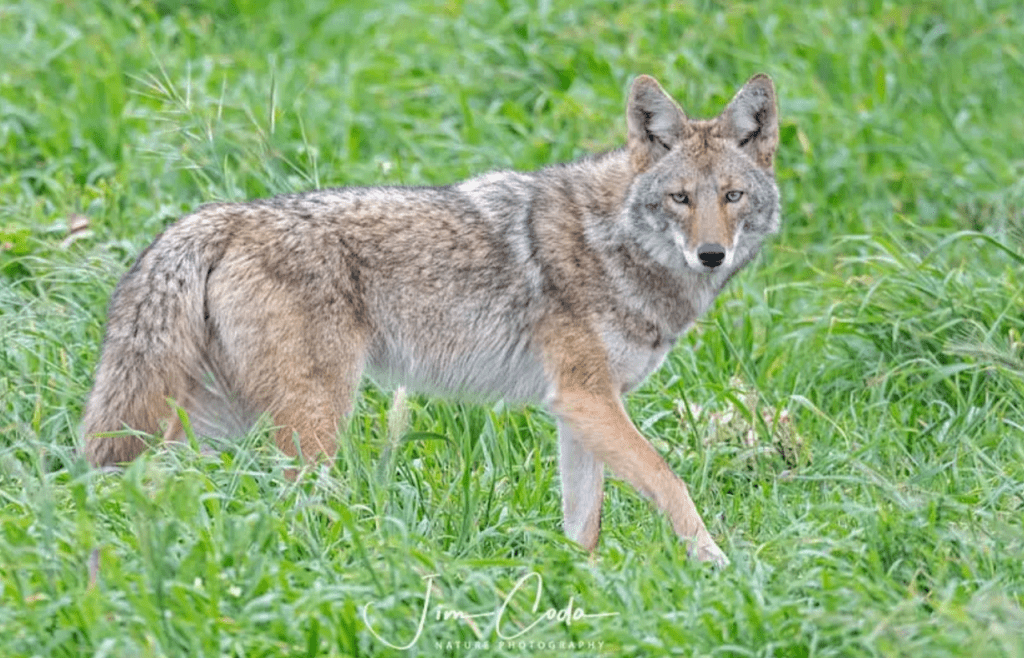 As I continued down the trail I sighted 2 large coyotes gracefully frolicking across the trail down towards a water trough down below by the ocean. They really seem to be unaffected by us on the trail.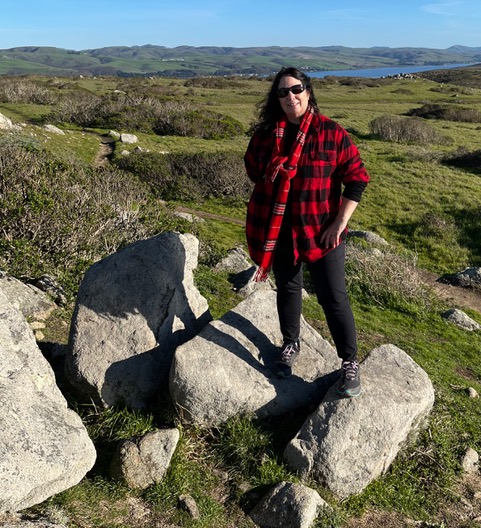 Panoramic view behind me is Tomales Bay

Incredible view in front of me is the entire Point Reyes Coastal Seashore. I could see the Farlon Islands on this beautiful blue bird day!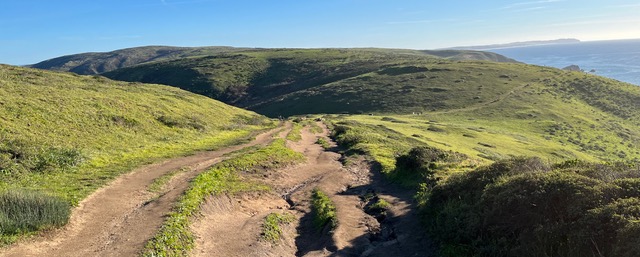 It was an incredible day on the coast. The hike was easy and perfect for all levels of hikers. We walked 5 miles of the 9 mile trail. Make sure to bring your trekking poles! The trails are uneven but a perfect area to test out your poles if using for the first time.
Dominica Rossman
Girl Camper Guide
Northern California
www.girlcamper.com