You can't miss the iconic structure resembling the flag-raising in Iwo Jima, one most famous of US Marine Corps history, while driving I-95!
Such a special place to visit and one dear to my heart! The Corps was our beginning as Luis joined the year we were married.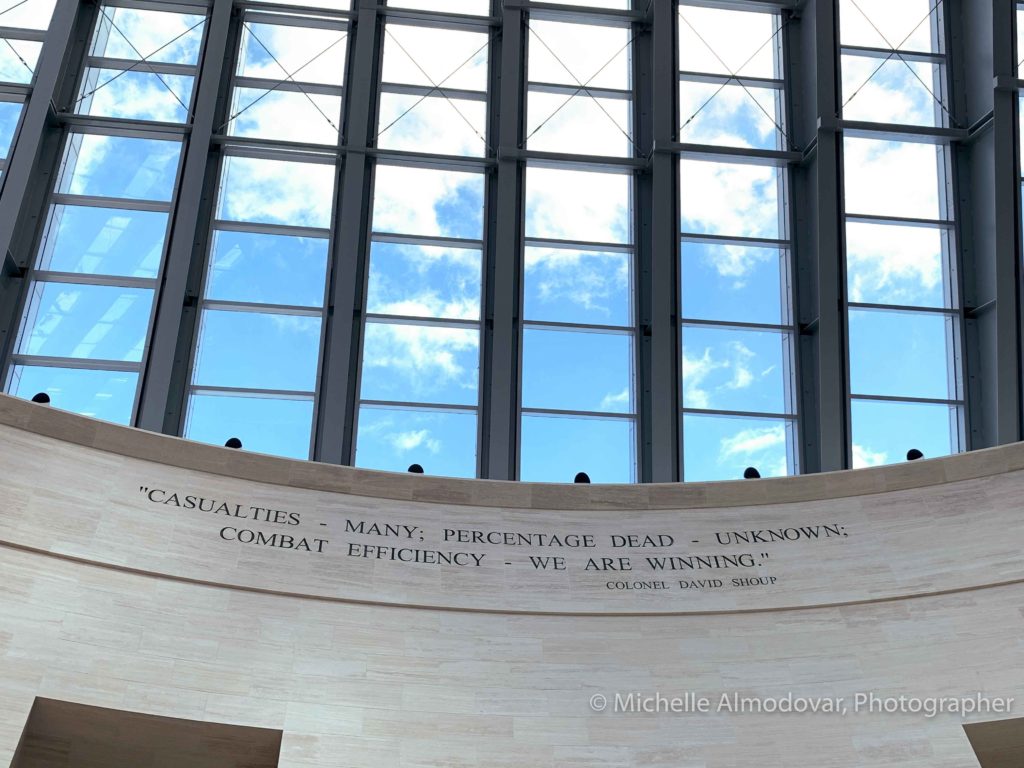 There is a saying that the toughest job in the Corps is being the spouse of a Marine. While tough knowing that he/she was ready to lay down their life for our country, I can't say it was the toughest job.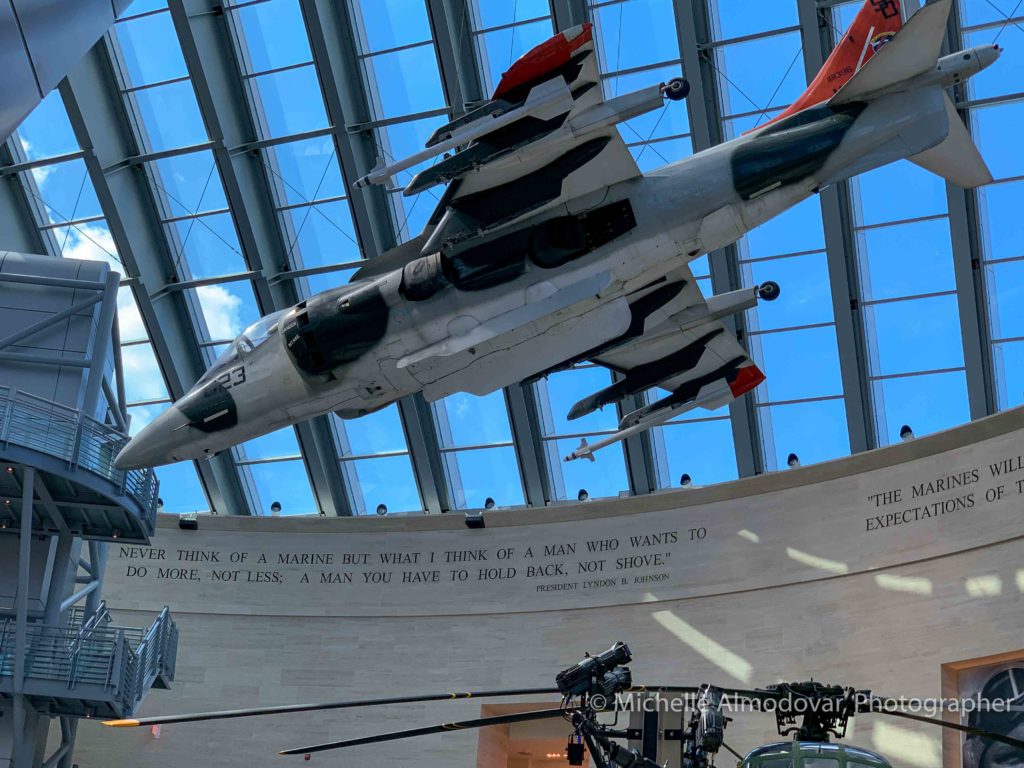 Military Men and Women have so many things going through their minds! First and foremost doing their job selflessly! The museum preserves and exhibits the material history of the U.S. Marine Corps, while honoring their commitment.
The mission of the Museum is to collect and preserve artifacts that reflect and chronicle the history of the Corps. More than 60,000 artifacts in the Museum's collections trace the history of the Marine Corps from 1775 to the present.
Whether you have a family member who is a Marine, (Once a Marine always a Marine) or love history, you will find so much to see here that you will have to come back.
The museum is FREE and right off I-95 South of Washington DC. There is even RV parking. For more information click HERE
~ Michelle Almodovar | Photographer, techie, lover of nature and thrilled to be your  Travel Beacon