I have been super determined to get this van project done in hopes of being able to use it after the quarantine is over.
My bus is currently being worked on by a new mechanic after sadly being let down by my former one. So while my bus is gone for a little while I have lots of time to focus on my van build.
The ceiling is finished , along with most of the walls. My next step will be taking out the carpet and replacing it with the vinyl wood flooring I just purchased.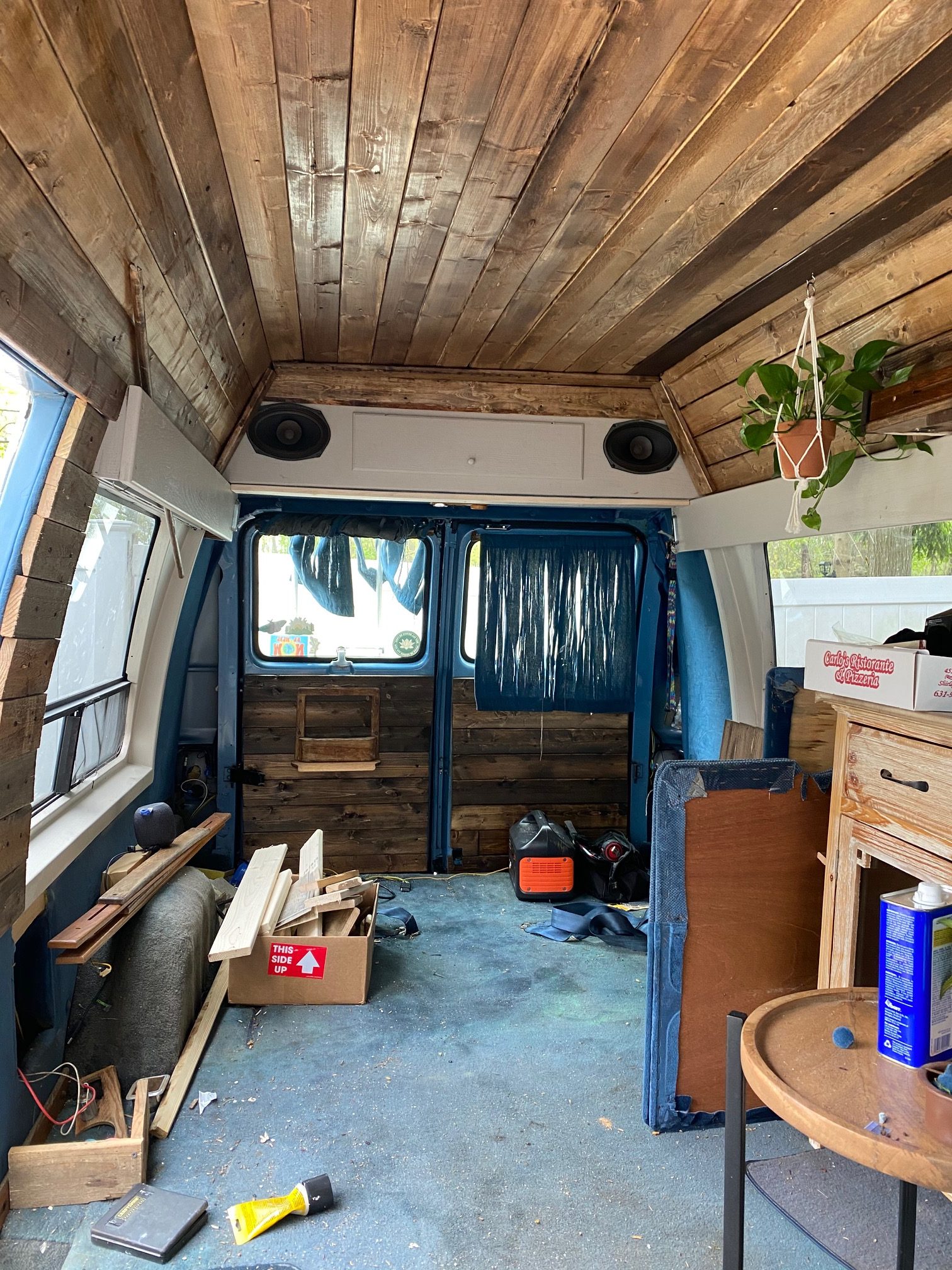 For the kitchen I found an adorable cabinet on my local Facebook market and I decided to go with a COLEMAN 12V mini fridge.
I repurposed some old wood I had laying around and made a cute little kitchen shelf and a phone holder for the back door.
Along with laying the new floor , I will be building my bed frame and sewing up some curtains for the windows with vintage linen fabric.
Can't wait to share the next updates with you guys!!