Historic 1880's Farm, Victorian gazebo, petting zoo, farm store, snack shack, and barnyard animals 🐄
I enjoy featuring small businesses that offer products and services based in North Carolina, so today I am very honored to feature a local farm in our beautiful state.

We have recently scheduled our first Girl Camper event at Brookhaven Mill Farm July 1-3rd, 2022. Our event will take place during Lavender Harvest! Be sure to find out more about our event and get your ticket on our Girl Camper event page. This beautiful Historical farm has so many fun things to do and we can't wait for you to meet Cheryl!
Owner, Cheryl Preston had a career for the past thirty years working on interesting projects for NASA, Department of Defense, and NOAA.   Cheryl says she was a late-bloomer to farming. She first started her journey in 2007 at Lake Lure renting out her cabins to guests that came there for a relaxing getaway. While there they also enjoyed watching her sheep and a variety of other animals. Visiting her farm became a fun adventure.  She describes her way of farming as agritourism, or the combination of agricultural business combined with the tourist industry. 
Cheryl purchased Brookhaven Mill Farm in 2019 and added more attractions and events. They are open year round on weekends. She loves to share her animal family with the public which includes newborn lambs, ducklings, and mini horses. They have over 100+ farm animals that people can feed at the fence line.
They also organize private tours and events as well as public events. Some of her events that are planned for this year include:
Sheep Shearing Day
Easter Egg Hunt and
Lavender Harvest
various workshops,
Kids Barnyard Birthday Bashes
Dinners at the Farm, and
special occasions photo sessions.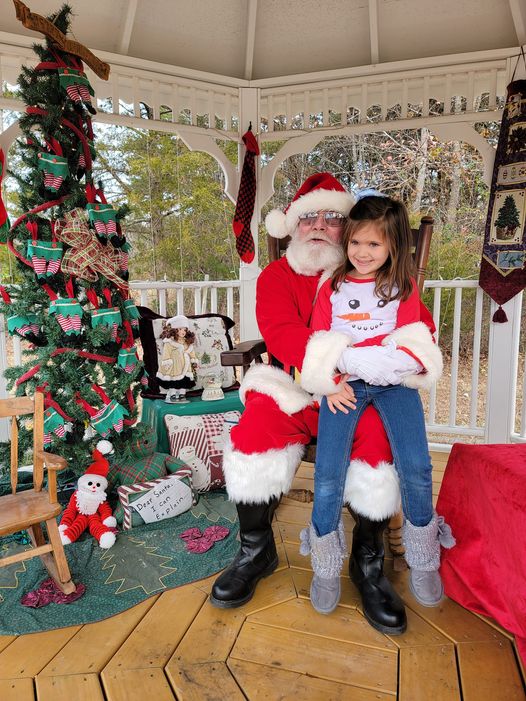 In December they host a Kids Visit with Santa. At this event children can get their picture taken with Santa. Additionally, pet lovers can enjoy a separate event known as Dogs Day at the Farm. Dogs can also get photos made with Santa. They have also partnered with Guilford County Animal Services that bring adorable dogs up for adoption and offer a free rabies clinic at this event.
They have opened their pastures and invite campers and RV owners to stay short-term to enjoy the Farm's scenic beauty and gentle livestock. The property also features a Farm Store that sells their farm goods and a variety of other items offered from others in the local area..
The farm also has a beautiful 1880's home that offers Bed & Breakfast accommodations and is beautifully decorated with antiques, while offering modern day conveniences.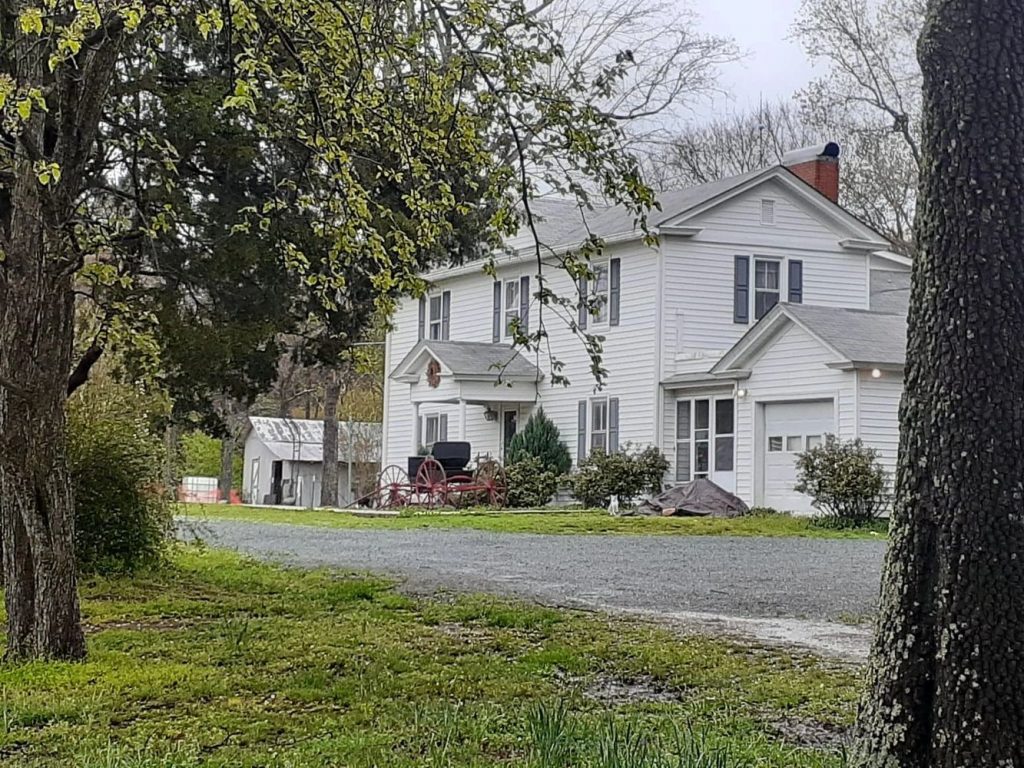 Charlie's Farm Store
(Named after her father❤️)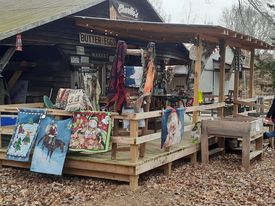 Future plans are to establish a Kids Summer Farm Camp and teach homesteading skills including gardening, animal husbandry, beekeeping, and foraging.
A number of camping sites are available that include: 2 campgrounds with the capacity to hold multiple tents and multiple self-contained campers.
Amenities include free-grazing animals at one campground, streams, wooded areas, cleared fenced pasture, farm store with groceries and gifts, a barn pavilion with picnic tables for seating, park-like setting with gazebo and sidewalks. There is plenty of room to walk around and enjoy the scenery and feed the animals.
Overnight Camping & B&B
📌 (Advanced Reservations required)
B&B – $115/night includes made to order breakfast Sat and Sun
Tent/RV Camping – $25/night
Venue Rental for photo shoots or birthday parties – $50/hour
Animal Therapy in the Barnyard-$10/hour -(seated)
Educational Tour through the barn, barnyard and poultry pen – $5/per person
📌How to reserve
The Farm is Free to visit year round on weekends from 10-4 so no reservation is needed. Reservations are needed for weddings, birthday parties and B&B stays or to schedule a school tour. Use the contact form located at www.brookhavenmillfarm.com
Annual favorites are sheep shearing day (April timeframe); Lambing (nature determines when but usually late March, early April); Lavender Harvest late June/early July. The garden is 1/4 acre plot with 18 raised beds that anyone in the community can come in and grow. This garden produces goods that are made available at the Farm Store.
📌For more information about the Farm contact:
Cheryl Preston, owner