Bidwell Bar Bridge on the Bidwell Marina side of Oroville Lake
April 23,2020 Update from the California Department of Parks and Recreation: "In support of the state's efforts, California State Parks has taken various safety measures to avoid dangerous visitation surges and help prevent the spread of COVID-19, such as closing vehicle access at ALL 280 state parks, and fully closing others." I called the onsite marina office manager and she told me they have not yet received any word from the state as to when the campgrounds around Oroville Lake will open, and when the marina parking lots and boat launches will open again. For those of us who have paid for annual State Park Parking Passes, this is a frustrating situation, and I'm hopeful the state will compensate us in some way.
I thought camping on their houseboats would be the perfect way for boat owners to isolate, but none of the shuttles are running since the park is closed. If you have a boat in the covered slips, you ARE allowed to walk in and access your boats- this is the good news for some. You have to park on the main road (you can't park on the state park roads leading into the marinas or campgrounds). I drove out to the marina to get my eyes on the situation for this update, and I didn't see many boats out of their slips, but there were several people fishing. If you choose to walk in, you are asked to observe social distancing and go by yourself, or only with people you live with; don't ride share with people you don't live with.
What to do? This is the PERFECT time to learn more about Oroville Lake and increase your understanding of the area before your next camping trip. I recommend a fascinating book: "The Lost Communities of Lake Oroville". Sometimes, when the lake gets low, the ruins from these bygone days are visible. Especially intriguing are the concrete footings and stairs where the power plant used to be. I like to explore the area across from the power plant, where the workers used to live. One time I found a perfect tiny bottle, not a chip in it. I sometimes find depression glass and pottery shards.
Learn more about the towns and bridges under the lake, and the people who used to live there – get the book here: https://amzn.to/2zucXOd
I am so eager to get out and about again, and I bet you are too. Until then, I'm enjoying going through photographs of past adventures, and planning future outings. Stay safe. Stay well.
The original article picks up after this photo I took at the lake.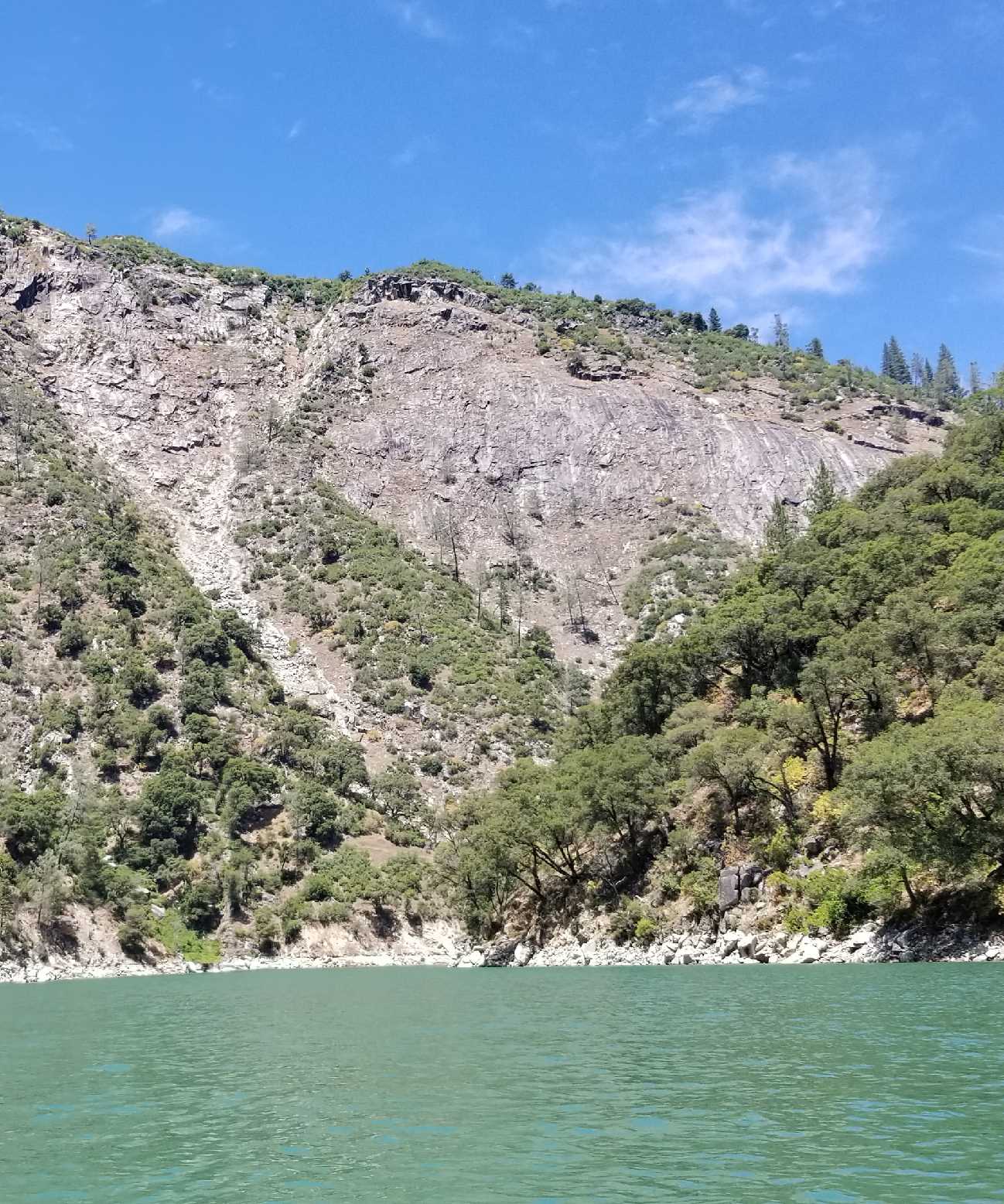 After the Camp Fire that burned out three Butte County communities, RV's of every type, make and model, sprang to life to provide safe shelter for their people. It was obvious many had been sitting lonely in back yards and storage units for years, even decades, and there they were! Boldly holding their own in traffic jams across the county as people looked for a place to park. Still others convinced their drivers they were up to the task of driving hundreds of miles out of state to escape the smoke. I felt like I was watching the RV version of CARS, where 1960's motor homes and vintage trailers got to be the heroes of every scene!
The State campgrounds around Oroville Lake opened up to provide parking for Camp Fire survivors. The Elks Lodge, Feather Falls KOA, River Reflections, Almond Tree, and other local RV parks made exceptions to their rules, allowing people to stay longer than policy norms.
Spring will soon be here, and I've been eager to get out in my travel trailer on the weekends. That got me to thinking about the local campgrounds and current availability. This is what I've learned.
Due to The Camp Fire, Lime Saddle Campground was full for more than a year with people living full time in their RV's. This campground will be closed until April to allow for park rehabilitation. Security guards are no longer stationed at the park entrance, but the gate is closed.
Bidwell Canyon Campground continues to be used by FEMA for Camp Fire survivor housing. On the website it says they expect Bidwell Canyon Campground to be open to the general public by mid-summer. I am hopeful this will be the case, but it is only recently FEMA agreed to fund the removal of dangerous burnt trees on private property so Paradise residents can return to their land in their RV's. It will be months before all residents can return safely.
Here is the good news: Loafer Creek Campground is open! Loafer Creek campground is on the southeast side of the lake, across the cove from Bidwell Canyon Campground and the marina. The campground is set among mature oaks and has many flat areas for tents.
According to the website, "Loafer Creek Campground offers 137 campsites situated in loops above the lake. The sites accommodate RVs, trailers, and tents. Reservations can be made for your chosen campsite. Remember to bring quarters if you plan to use the camp showers." This campground offers group sites and has a separate equestrian campground!
If you like to kayak, Loafer Creek is a good campground because the launch ramp at Bidwell Marina is nearby. Oroville Lake is large and beautiful. We got a lot of rain last year, so the lake is not as low right now as it has been in years past.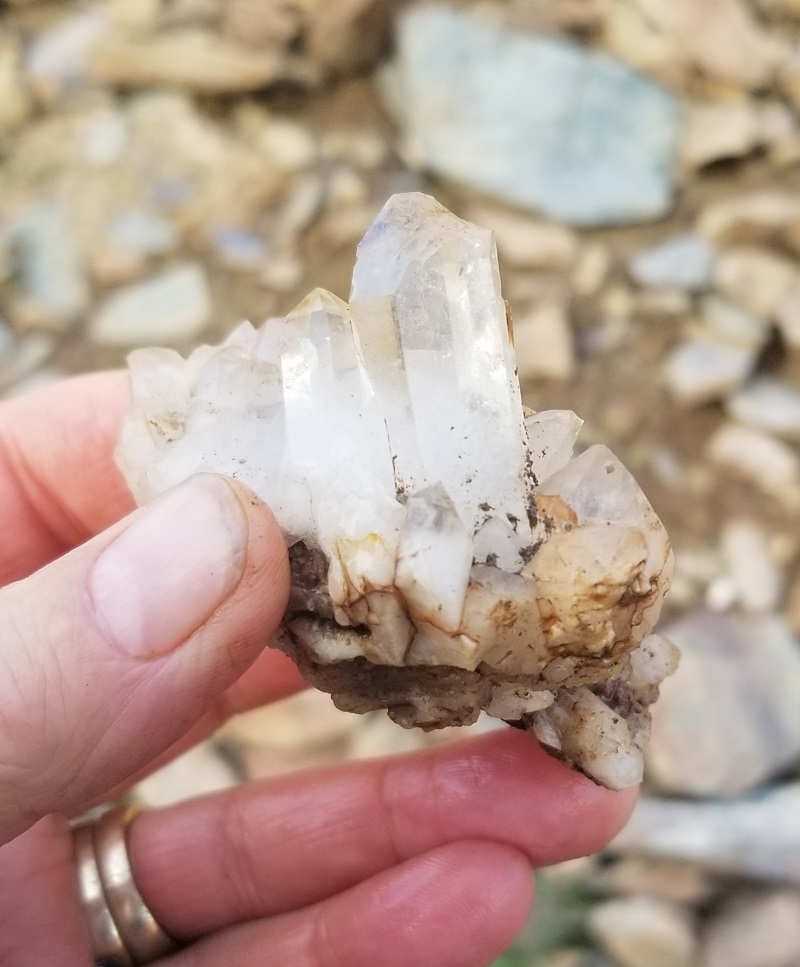 If you are a rock hound like me, this area is a fun camp option. There is so much snowy quartz around Oroville Lake, you might find a crystal on your hikes around the campground. I also enjoy bird watching and photography; this area is rich with our feathered friends. Bald eagles, snowy egrets, blue herons, and grebes live on and around the lake, and one time I was lucky enough to capture a photo of a Peregrine Falcon.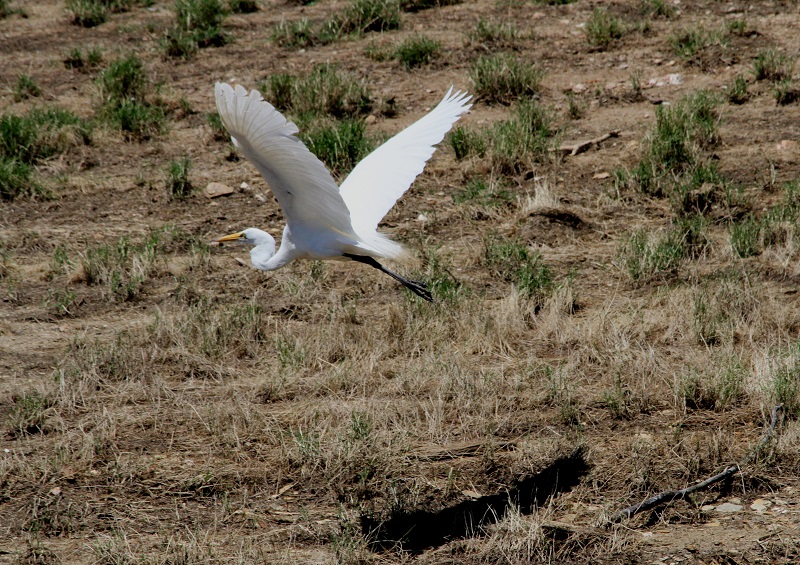 In good weather, you also have another camping option on Oroville Lake: floating campgrounds are available. You'll need to reserve them well in advance of your planned trip. During holiday weekends, I've heard you have to reserve them a year in advance. In this case, you either use your own boat, or rent a boat from the marina to get out to the floating campground. The marina shuttles that provide transportation out to the house boats stored at the marina do not provide transportation out to the floating campgrounds.
If you reserve a floating campground on the Lime Saddle marina side of the lake, for one or two people, you are welcome to contact me to see if I am available to shuttle you out to the campground. I have a small 14' boat I keep at the marina, and I'd be happy to meet you and take you out, as long as you don't have too much gear (since my boat is small, I have to consider weight). Alternatively, if you have several people and a lot of gear, you can rent a boat and let me know the dates and which floating platform you will be on – maybe we could arrange a meet-up!
I will keep you posted when Lime Saddle Campground opens again. It would be fun if several of us could plan a long weekend to camp there and meet each other!
Article written by: Catherine Goggia
To see the complete list of my articles, click here: https://girlcamper.com/northern-california/articles/
Do you travel often or tend to take long trips? Let RV Trip Wizard be your trip-planning copilot, telling you where the campgrounds and RV parks are that will accommodate your RV, trailer, or tent – plus get a free RV Life GPS account: https://www.rvtripwizard.com/#5ff359c12459b
My awesome pocket camera with 25x zoom and good video: Canon Powershot
My laptop for working on the road: Light and Powerful Laptop
Follow the Girl Camper Northern California page: Girl Camper Northern California
Subscribe to Girl Camper Magazine here! Award Winning Design
Check out upcoming Girl Camper Events – you can attend events in any chapter! https://girlcamper.com/events/