As your new Florida Chapter Guide, I wanted to welcome you and give you a rundown of everything you need to know about Girl Camper and our Florida Chapter!
Florida Chapter Guide
I'm Valynda Rankin. I am your Florida Chapter Guide. I plan events, write the articles for the blog, and build our community.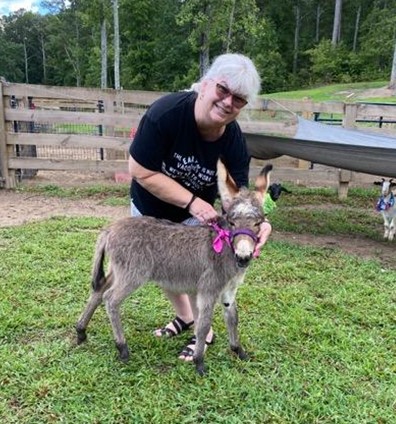 Girl Camper is expanding all the time and we are working towards having a chapter in every state. Click here Girl Camper Chapters – Girl Camper to see all the different chapters and the Guides in those states.
You can learn more about me in my bio on the Florida Chapter page at Florida – Girl Camper or in the article I wrote on the blog at that page called "Silver and Gold."
Girl Camper Community
There are lots of way to be a part of our community! You can join the Girl Camper Facebook page at Girl Camper | Facebook. Plus join the Florida Chapter Facebook Group at Girl Camper – Florida Group | Facebook. Also, be sure to join us for events! Events will be posted on the Girl Camper Events page at Upcoming Events – Girl Camper.
Our Blog
Girl Camper was started by Janine Petite as a pod cast with the core mission to educate women and provide you with the tools and knowledge you need to go camping! That is still our focus. We are going places, doing things and we want you to go with us.
Each Guide contributes to the blog on their own state page. On the Florida page you will find articles about Florida State Parks, our National Parks, camping gear, camping ideas, tools I love, places to go, things to see and more!
If you would like to write an article for the blog, let me know! Send me an email with your idea to [email protected] so that we can discuss it and make it happen.
Girl Camper Events
Girl Camper has events all over the country and you can attend any of them! But first you must register for the event. There is a one-time $10 registration fee to view and RSVP to Girl Camper events. The process is quick and easy. Check out the video below for how to register for a Girl Camper event:
Once you are approved to attend events you will find all Girl Camper Events here: Upcoming Events – Girl Camper. Use the search feature on the page to find Florida events, if necessary.
I hope to see you around the campfire!
P.S. Do you like the Florida logo above? I have stickers of that logo available for $5 and magnets for $6 (postage included). They are just under 4"x4" in size. PayPal me at [email protected] if you would like one. Email me if you would like to use a different form of payment.
Valynda Rankin |Girl Camper Florida Guide
Connect with Valynda & the Girl Camper Groups
Facebook Page – This is where we share general Girl Camper news, events and more. Girl Camper | Facebook
Facebook Group – Please join the women only Florida Group so you can participate in this supportive and fun community! Girl Camper – Florida Group | Facebook
Events – Be sure to check out the Girl Camper Events I'm hosting.