Once I put in an around the country trip under my belt, I no longer considered myself a newbie. I'm not sure exactly where the cut-off is. I think it is somewhere between "I got my RV stuck in a ditch" and "I was the Lead Speaker at this year's Expo." It's a wide range.
I remember the excitement of picking up my first Travel Trailer and how I just wanted to give her a big ol' hug. It was nothing but perfection and dreamy illusions of all the wonderful memories we were going to make with each other. Knowing that I sometimes can't see the forest for the trees I brought along a good friend to go to the walk-through with me. That is one suggestion that I would recommend highly. Not only do you have another set of ears and eyes, but they are not as emotionally attached as you are so what they have to say won't be bias.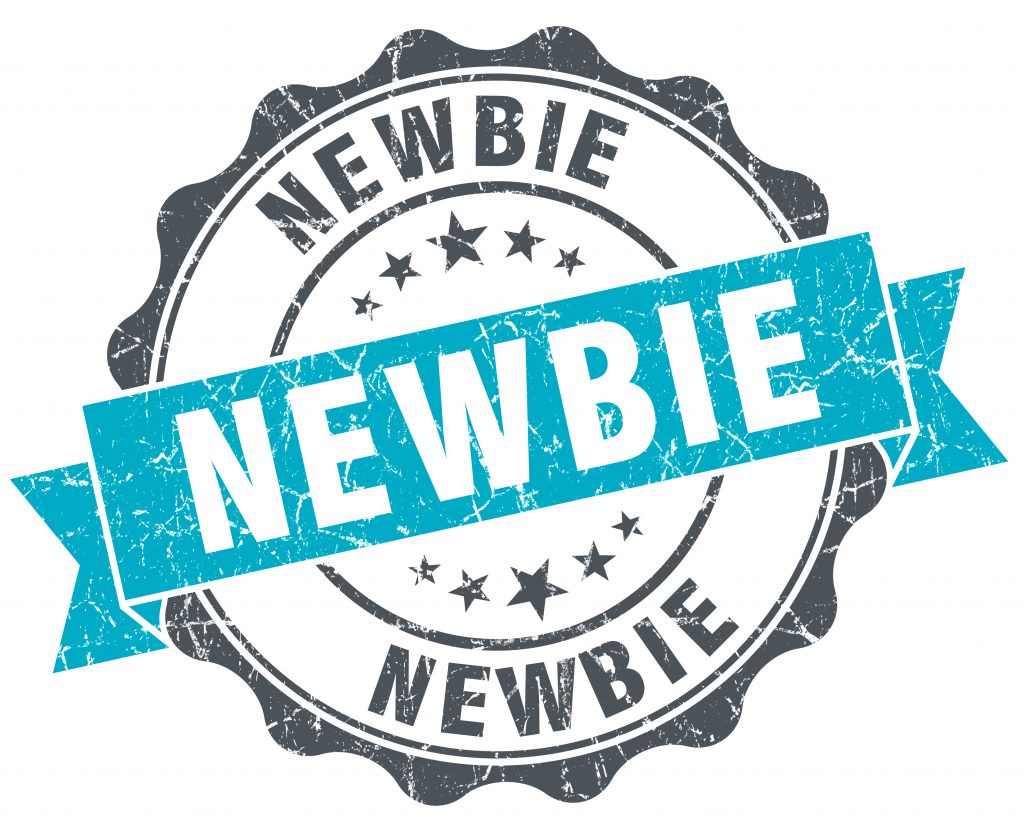 I took very thorough notes, but once you get home there is bound to be something you wrote that you completely don't understand any longer. Take the time to sit down with all your manuals and go through them. Your RV normally comes with a nice, zippered bag for your manuals, so I would suggest putting all instructions you have in there, along with other important papers (insurance, registration, pet vaccine papers, etc.), so everything is in one place.
Do a trial run of lighting your propane stove (if you have one.) I would recommend doing this during your walk-through. Nothing was more intimidating than lighting my stove for the first time, across country and hangry. Propane is dangerous if you don't treat it with respect, so be comfortable changing tanks, getting your furnace going, and working with your stove and oven.
Invest in an electronic tongue jack before you even pick up your camper. My model came with a crank tongue jack, and it wore…us…down. I thought I would be clever and assign the cranking to my son, but a 16-yr. old boy can whine with the best of them. A sidenote to investing in your electric tongue jack, pay attention to the tow vehicle you will be using. I use my Ford Explorer. My vehicle was attached to my camper when they installed the electric jack; however, they never let me know that when I am attached to tow, I can no longer open the back hatch of my vehicle, the tongue jack gets in the way. I won't even get into the conversation I had with them on that subject except to say my dealership will do "anything you ask without question" because they just "assume I have 30 years of RV experience." Those are true statements!
Stand in the middle of your camper and ask yourself the following questions:
"Where are all my outlets?"
"Where is the air conditioner?"
"How much storage do I really have?"
These questions will get you thinking about your road style and the people that accompany you (if any.) I travel with a 16-yr. old who requires outlets, lot of outlets.
I had no idea that the air conditioner that was located on my son's side of the camper would not cool down my side of the camper when it got above 80 degrees.
Storage? We never really can have enough, but think about the basics like your clothes, cleaning supplies, broom or vacuum, food, pet supplies and office equipment if you work or blog from the road.
Lastly, pay particular attention to your water shut offs for all your tanks. Ask your technician to give you a walk-through of how to winterize your camper, although there is a good chance, they will try to convince you that it's best to have them do it for you. You can winterize your own camper, easily, just be familiar with where all the shut offs are because they might not be in any obvious location.
I'm going to throw in this piece of wisdom that I found out from another technician when I brought my trailer in for repair. Your emergency brake line should run through your hook up chains. This is something my dealer should have done for me, so make sure you check this yourself.
These are really my top newbie things I wish I had known, but this is by no means a complete list. You will find lots of articles posted on this subject and I would recommend reading as many as you can from a lot of different points of view. You might be a newbie now, but you are just one "stuck in a ditch" from losing that title.
Lisa Singleton
Girl Camper Guide for Indiana & Contributing Editor