By Karon Brown
When I was little, I really wanted to be a National Park Ranger. Unfortunately, I chose other paths in life. I didn't pursue becoming a ranger, but my love of nature, exploring and camping never stopped. 
A Passion for Nature
I think my passion for adventure came from my late grandfather, Oscar Johnson. He passed on his deep appreciation for the great outdoors to my mom and her siblings.  Grandpa was an avid fisherman. He took my Mom, her younger brother, and my grandma to lakes all over the Midwest in their Avion truck camper.  My grandparents eventually retired to a beautiful piece of property on a lake in NW Arkansas. This property felt to me like a mini state park, where my brother and I would pretend we were rangers at "Oscar's Hideaway" when we visited. 
In the fall of 1978, my parents bought our family's first travel trailer, a 1979 Nomad.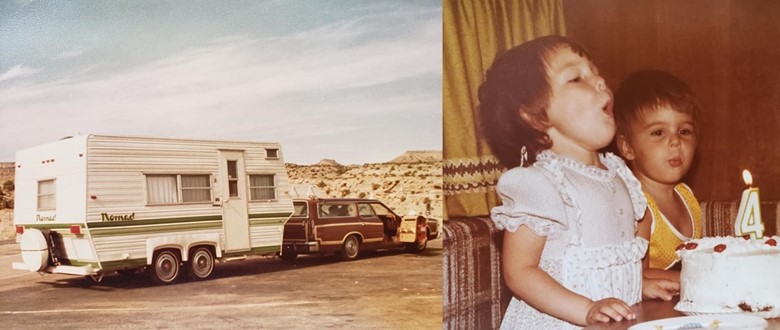 We traveled west to Utah in that camper and over the next 20 years, and two campers later, our family had camped at Fort Wilderness at Walt Disney World, Chincoteague on the Delmarva coast and all over the Midwest.
As an adult I couldn't wait to get my own camping gear to continue the adventure and make more memories with my family. I started with tents and Coleman stoves and eventually moved up to a pop up.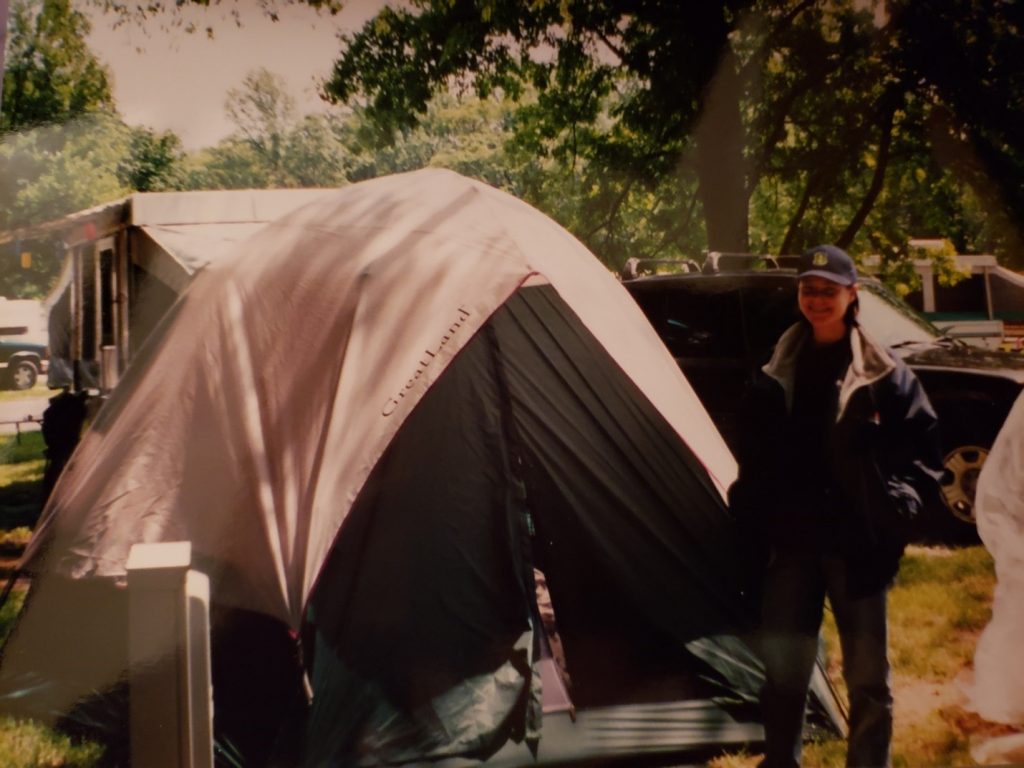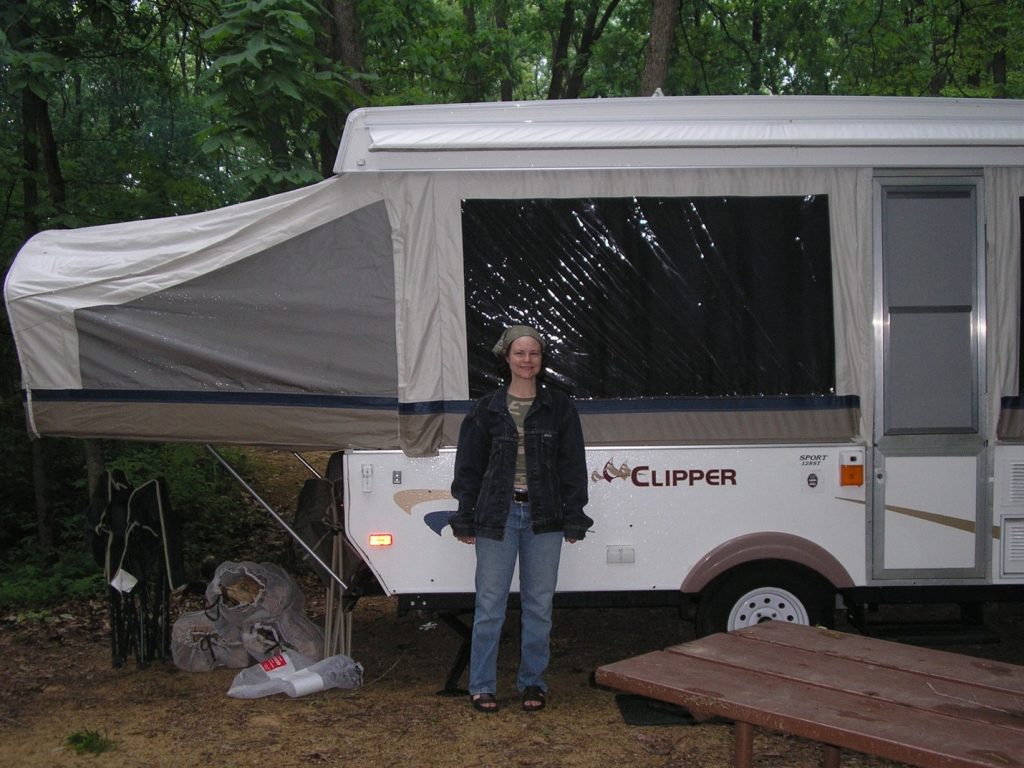 Now, my husband and I are living our best camping life in our 26' Rockwood Mini Lite.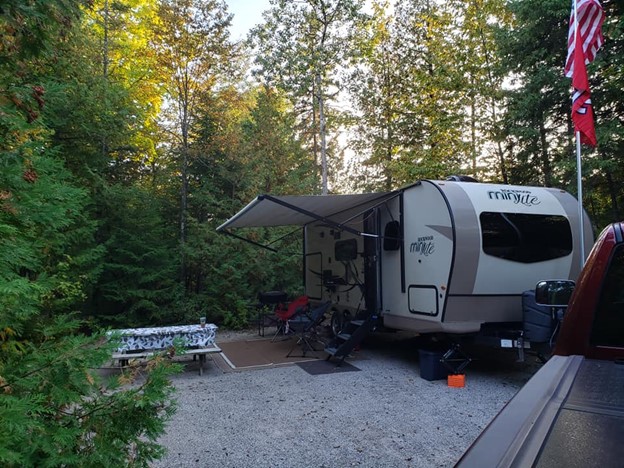 I guess you don't have to become a National Park Ranger to get out and explore the outdoors and enjoy nature. You just have the courage, make the time, and be willing to take chances to have those experiences and create memories.
I can't wait to meet women around Illinois ready for adventure.  Let's go places and do things – there is no wrong way to camp like a girl!
Karon Brown – Contributing Editor & Illinois Chapter Guide
Connect with me!
Facebook: Girl Camper Illinois Page
Instagram: @girlcamper_illinois