-by Judi George
How do you decide where you want to go camping next? Are you the type that wants to camp at your favorite park most trips? Would you rather try a new place when you go? Or, are you like me and want to plan a trip for a specific activity?
I am hands-down the type to plan a trip for a specific activity. Biking, kayaking, hiking or maybe visiting with friends and family. My destinations are usually based around someplace I want to experience.
I love to quilt but, I have yet to plan a trip to quilt shops. I do take opportunities to stop at local shops when I am in the area. Have you traveled to pick up Row-by-Row plates?
Shortly after we purchased our first RV, we were at a small rally with other owners. The next day's forecast was for rain, rain and more rain. One of the ladies in the group mentioned a local fabric store. As luck would have it, there was a microbrewery next door to the fabric store. That is a great place for my husband to wait while I fabric shopped, therefore we planned our trip for the next day.

I bought the fabric to make this quilt. It is my camper quilt.
I do enjoy sewing and quilting when I go camping without my husband so I try to take small projects like this.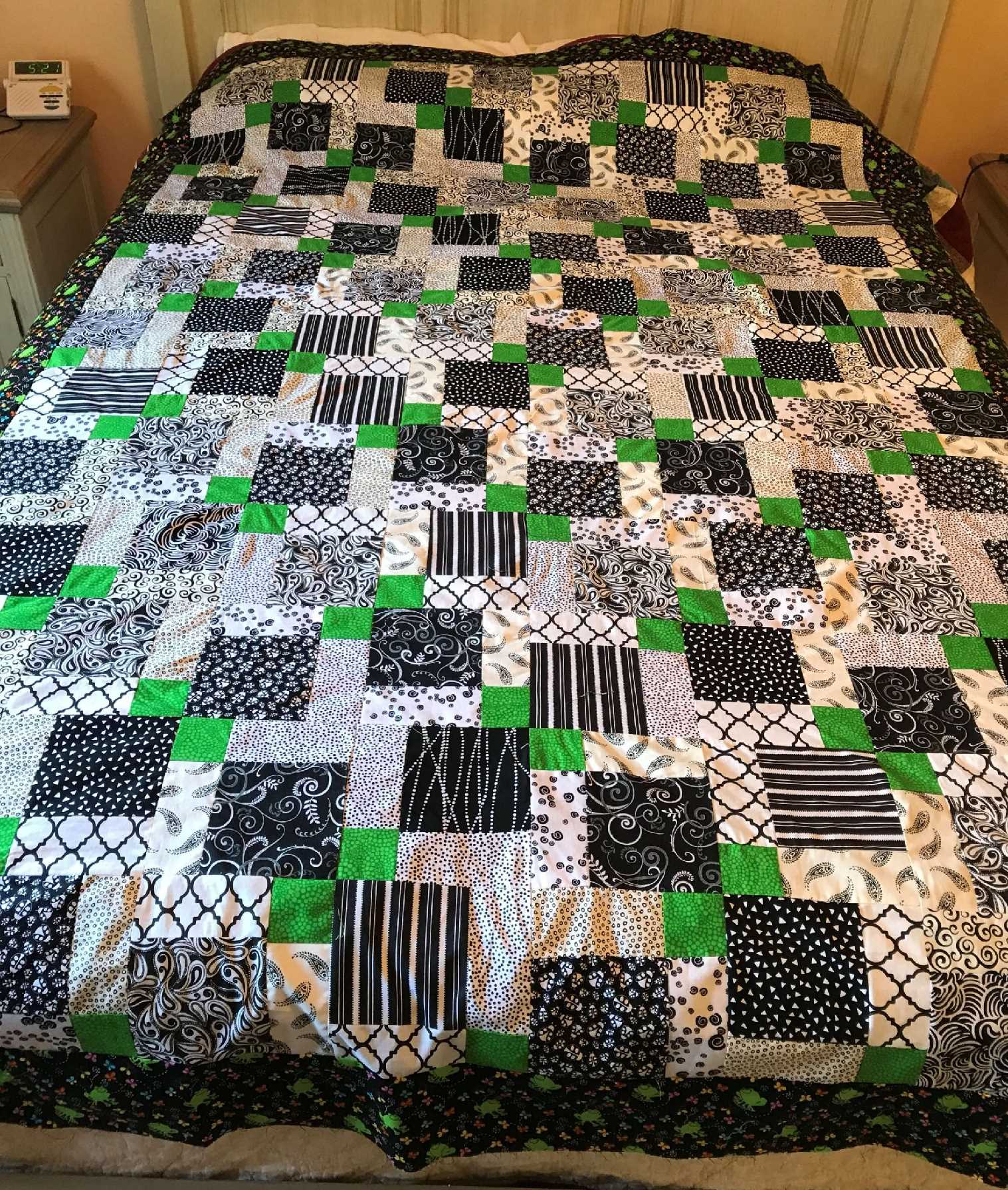 My son requested a camper quilt for his little A-frame camper. I had wanted to make a black and white quilt and picked up these fabrics on a trip.
The Butterfly Quilt
My husband's family gifted me with a bag of fabric. Most of the fabric was smaller sized pieces so I created a pattern to showcase the many different designs. I cut and appliqued the butterflies while in my RV. Like most of my trip planning, my quilting is rather organic in it's development. I have someplace or some activity I want to pursue and am usually pleasantly surprised by what I find at my destination.
Trip Planning Assistants
If you are looking for inspiration for trip planning you could look at this article by GoRving: https://gorving.com/where-to-go
There are also plenty of ideas by some of the other Girl Camper Guides as well. Check out some of their articles by the area of the country you would be traveling to. You can find them here: https://girlcamper.com/girl-camper-chapters/