White Sands National Park
If heading through southern NM, near Alamogordo.  This is a must-see National Park with beautiful white gypsum dunes for hiking and sledding year-round.   The drive through does not take long, but take time to stop at a few parking lots to take pictures, hike up a few dunes.  You can rent sleds at the gift shop or bring your own plastic sleds; the hills are not that tall, and it is a wonderful fun activity for children and adults.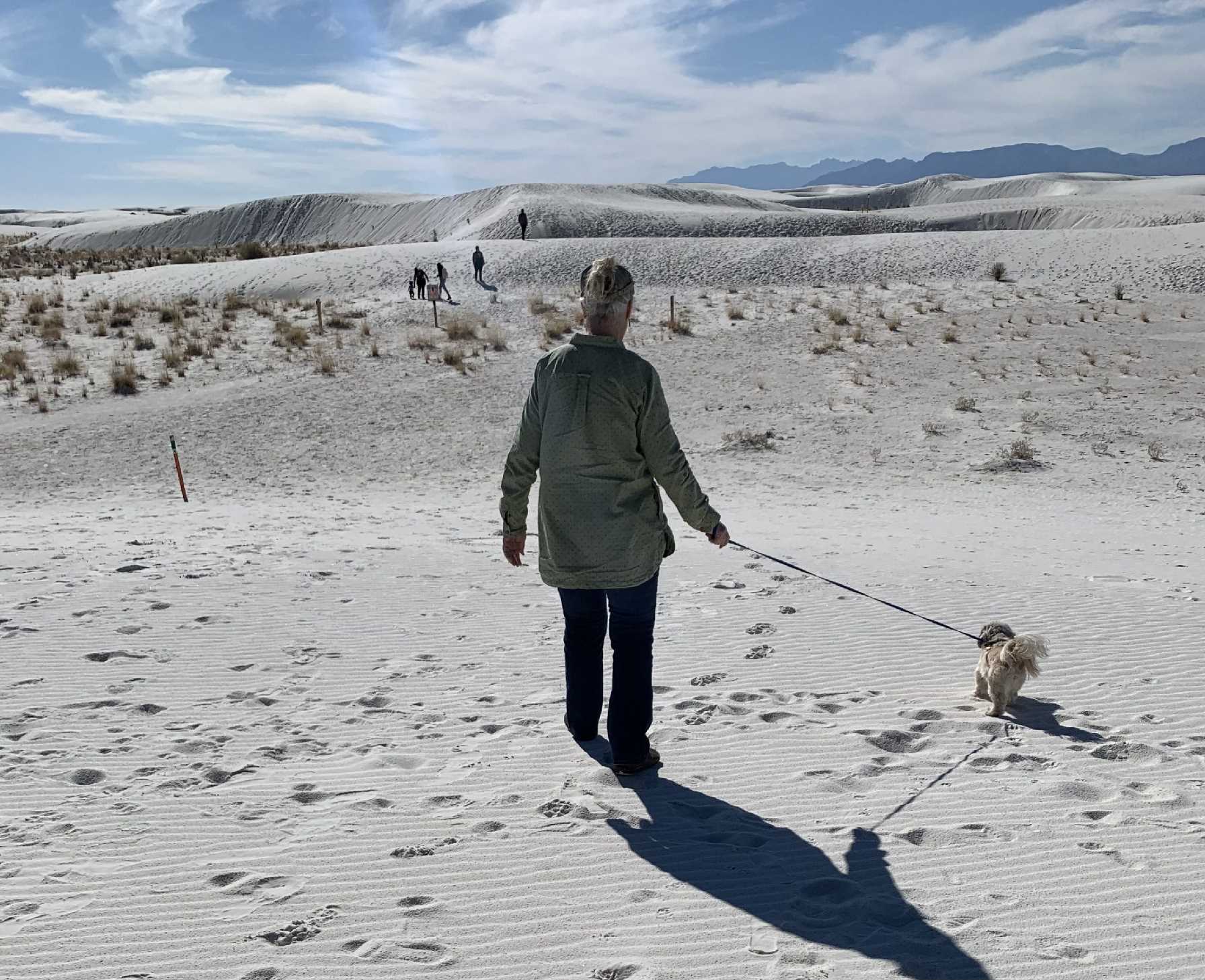 The only camping is backpacking into the dunes.
Plan to bring a picnic Lunch or Dinner, there are several picnic areas with tables and shady wind blocks for you to sit at.  Hills are nearby the picnic area's so grab a sled and go for a ride.
Written by Bonnie Girl Camper New Mexico