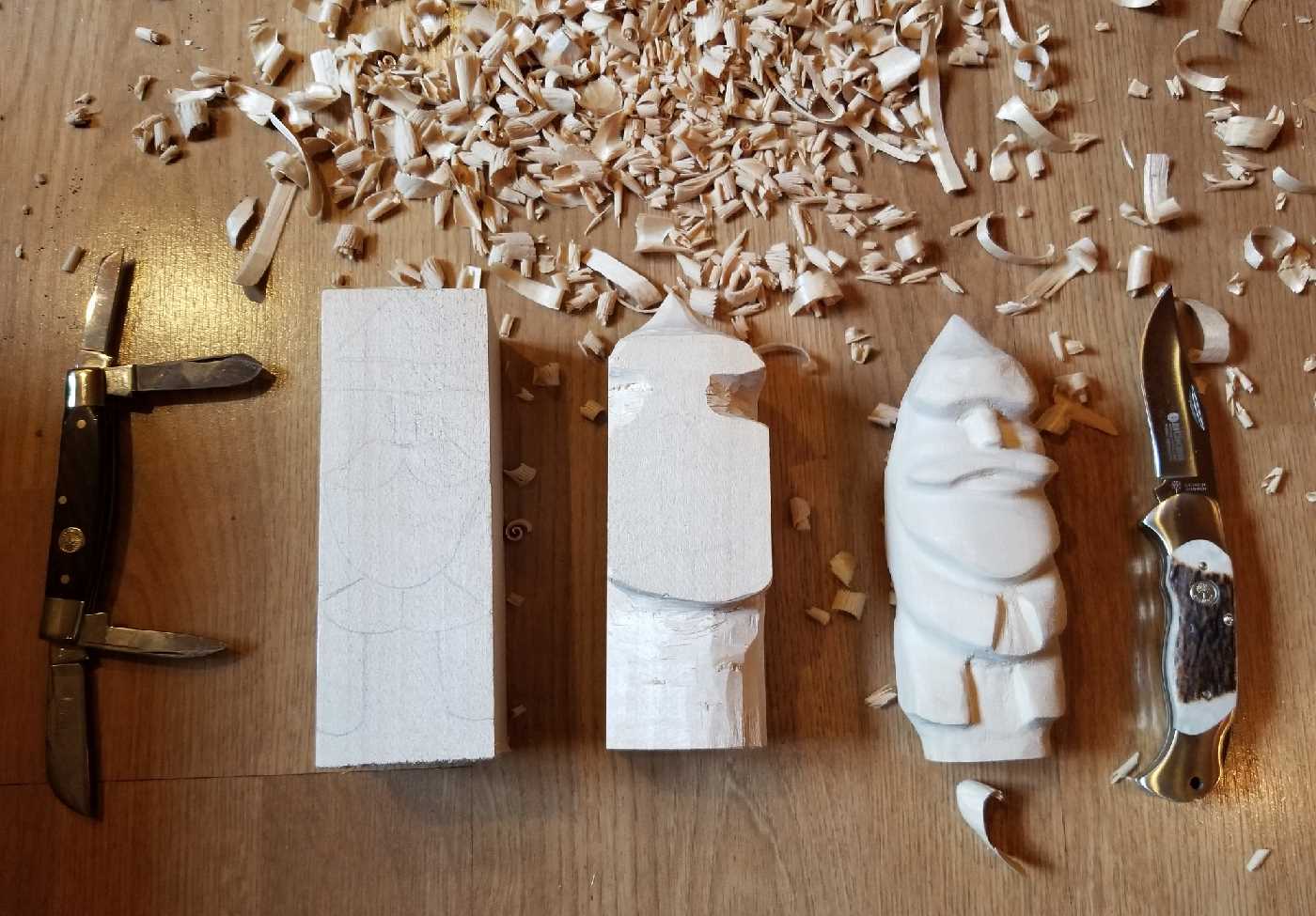 When I was young, one of my favorite responsibilities when setting up camp was finding the sticks for roasting marshmallows. I had responsibility for finding four lengthy twigs and once I had Dad's approval for my finds, the next important step ended up launching a life-long hobby for me.
My Dad always carried an Old Timer pocketknife. I felt privileged when he handed it over to me to remove the bark and sharpen the tips of our s'more tools. He always told me to be careful and taught me to move the knife away from me when removing the bark. I enjoyed this task so much!
Eventually I started asking if I could use his knife to debark branches just for fun. That led to the exciting Christmas morning when I received a Swiss Army knife of my own! That summer at the campsite I started carving designs into larger sticks and grew to love the sight and fragrance of wood chips around my feet.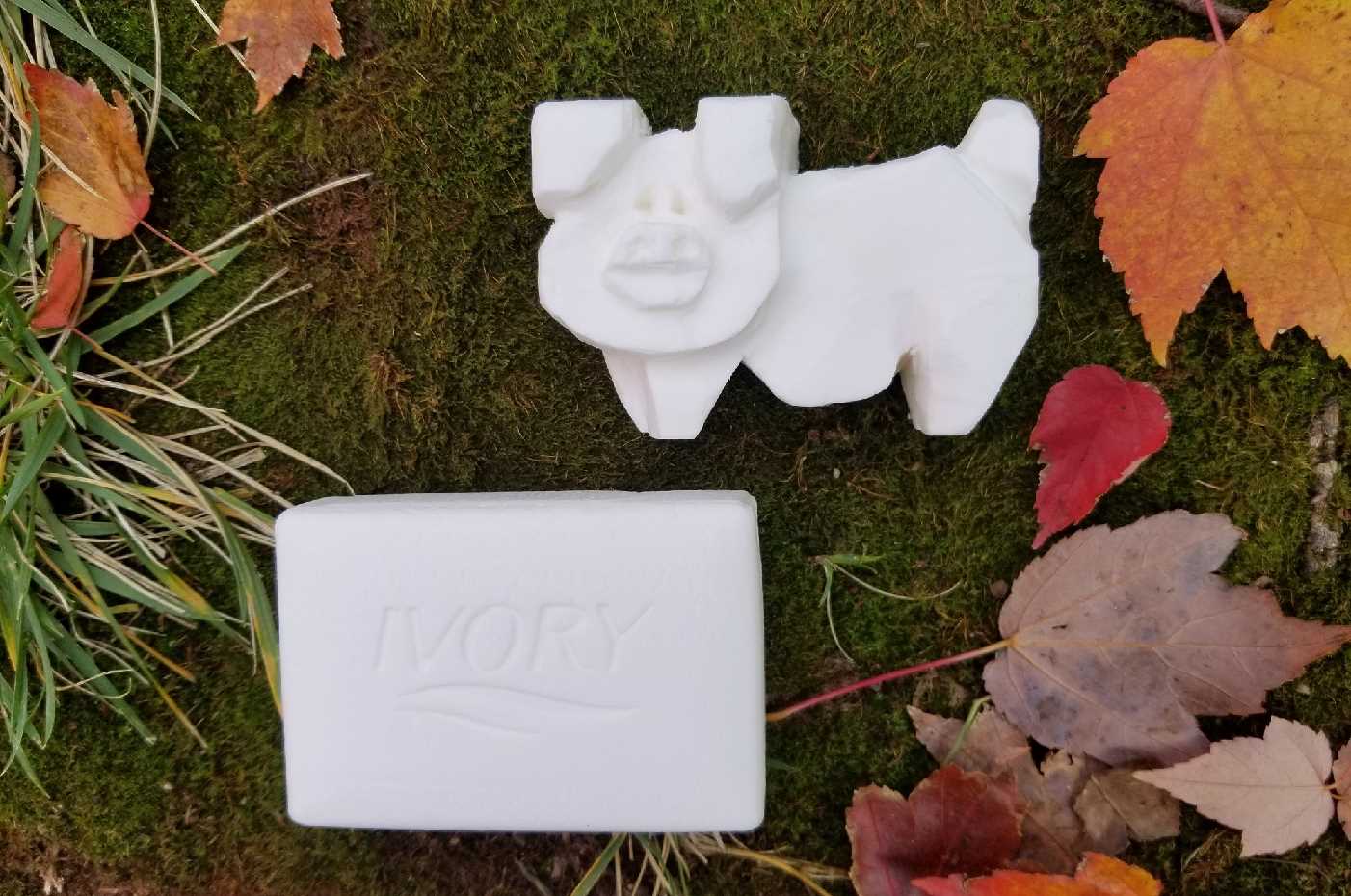 Years later, I started carving faces and hearts from avocado pits. At camp or birthday parties, I made soap carvings for children. I give them a choice of a piggy, dog, or fish soap carving. Carving soap is fun because it's so quick. At the last birthday party where I was carving soap for the young party goers, a 12-year-old girl asked if I would teach her. With her mother's approval, I guided her as she carved a fish. She was so excited; it still makes me smile to think of it.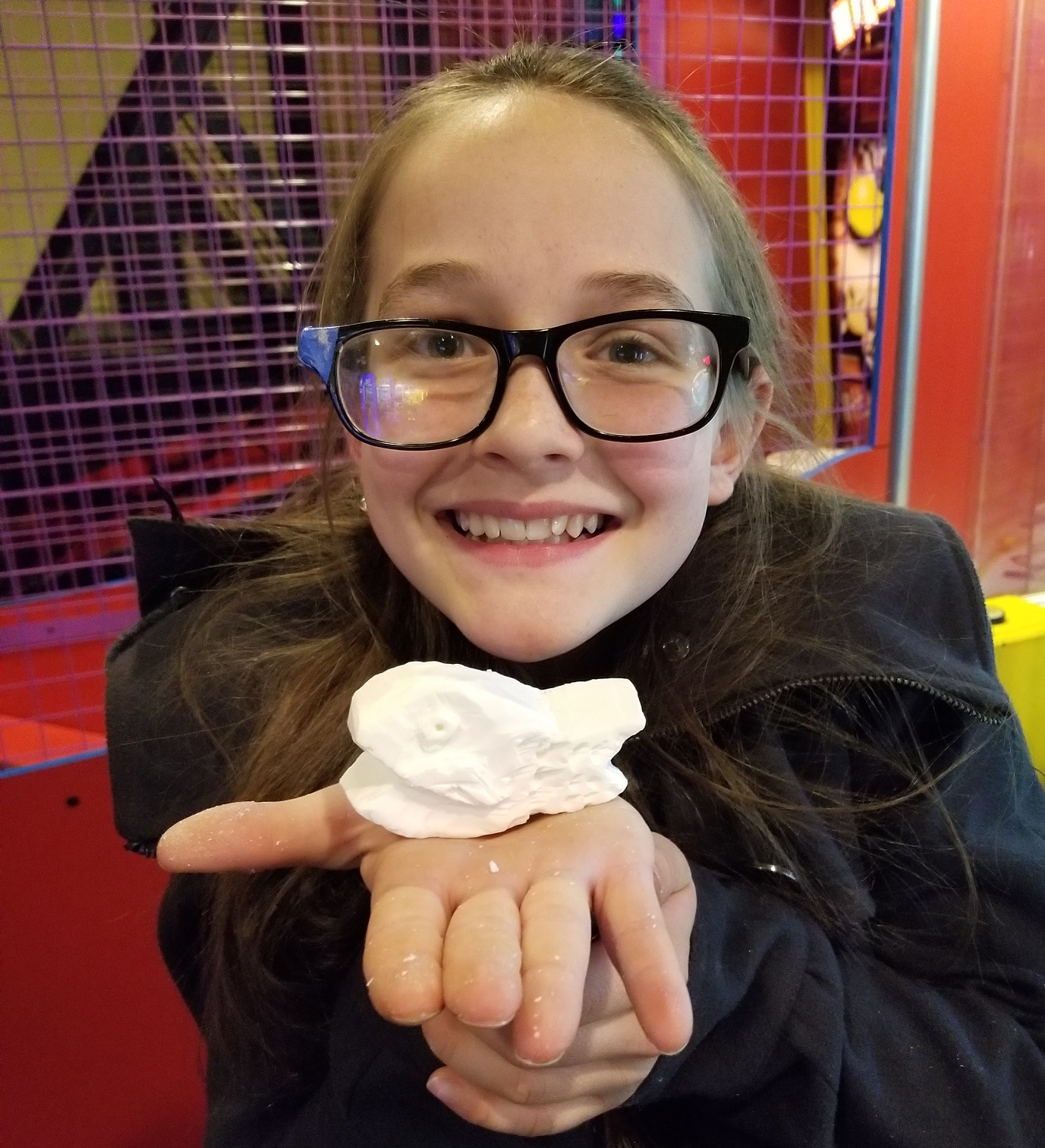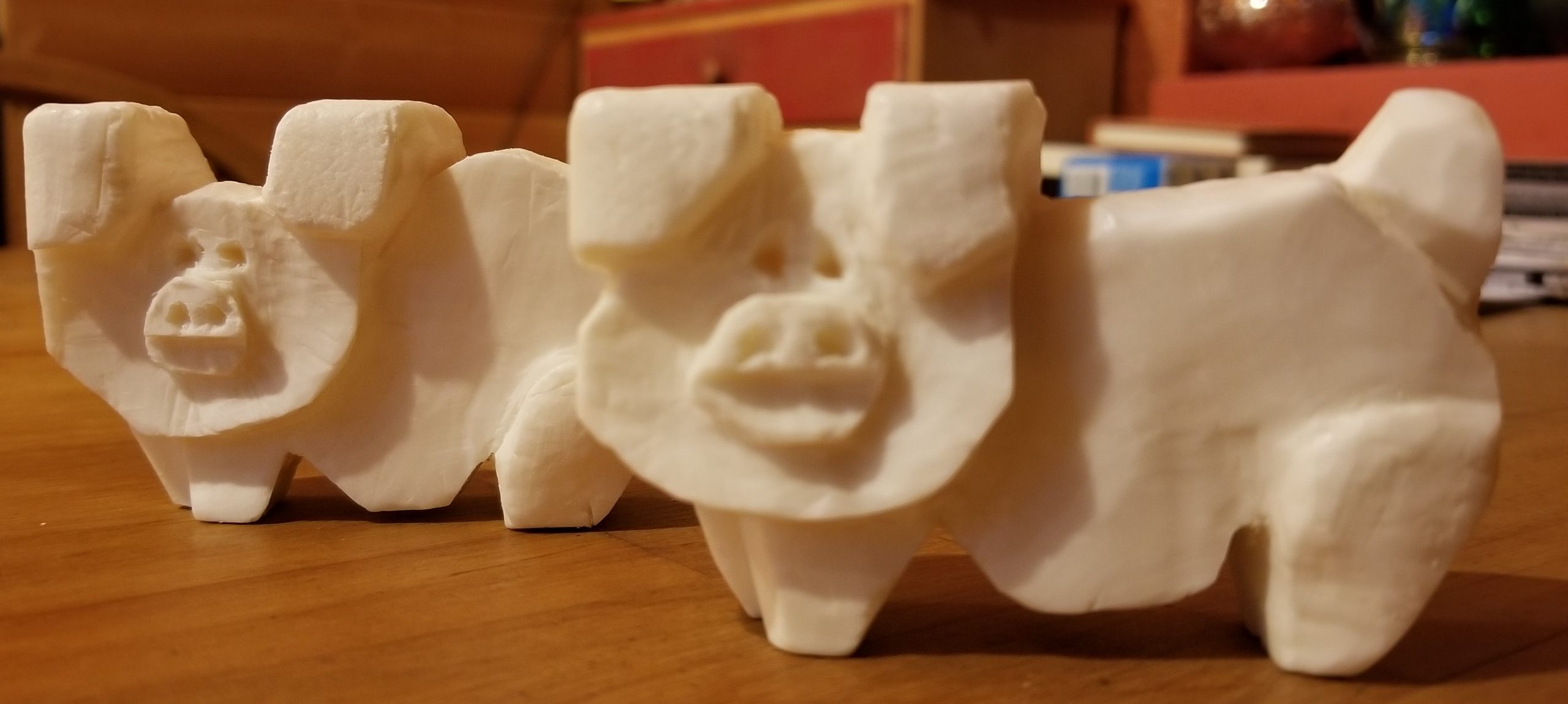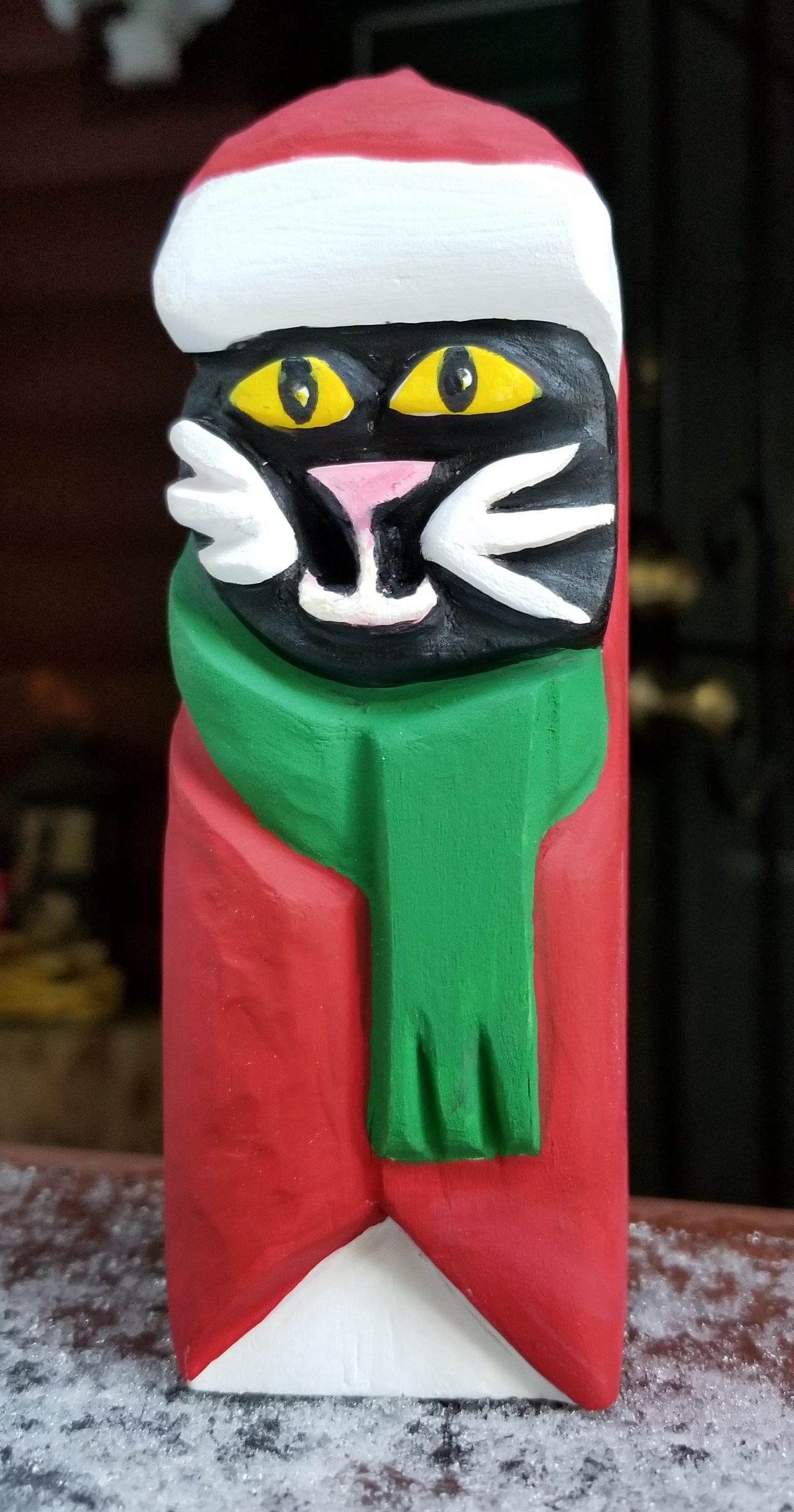 In the last few years I started whittling Santas. Sitting on the living room floor in front of the woodstove, whittling for hours and letting the wood chips fly is a wonderful pastime. Giving people one of my whittled Santas for Christmas is a surprise for them, and enjoyable for me.
Swiss Army Knife: https://amzn.to/36mhi2C
I prefer Ivory soap for carving – it holds up: https://amzn.to/3eLt8a7
I start with a block of basswood and a larger knife. You can use a fixed blade knife at this stage, but I like this knife: https://amzn.to/36lTXy6
Once I have the basic shape whittled out with the larger knife, I use two smaller knives to carve in the details:
Old Timer – several useful tools on this knife: https://amzn.to/3kiYXrW
Three basic blades on this Boker (my favorite knife brand) I use this knife for most of the detail: https://amzn.to/32vPxna
I hand sand the wood and use acrylic paint to finish the piece.
Here's the wood I use: https://amzn.to/2Ub6KxF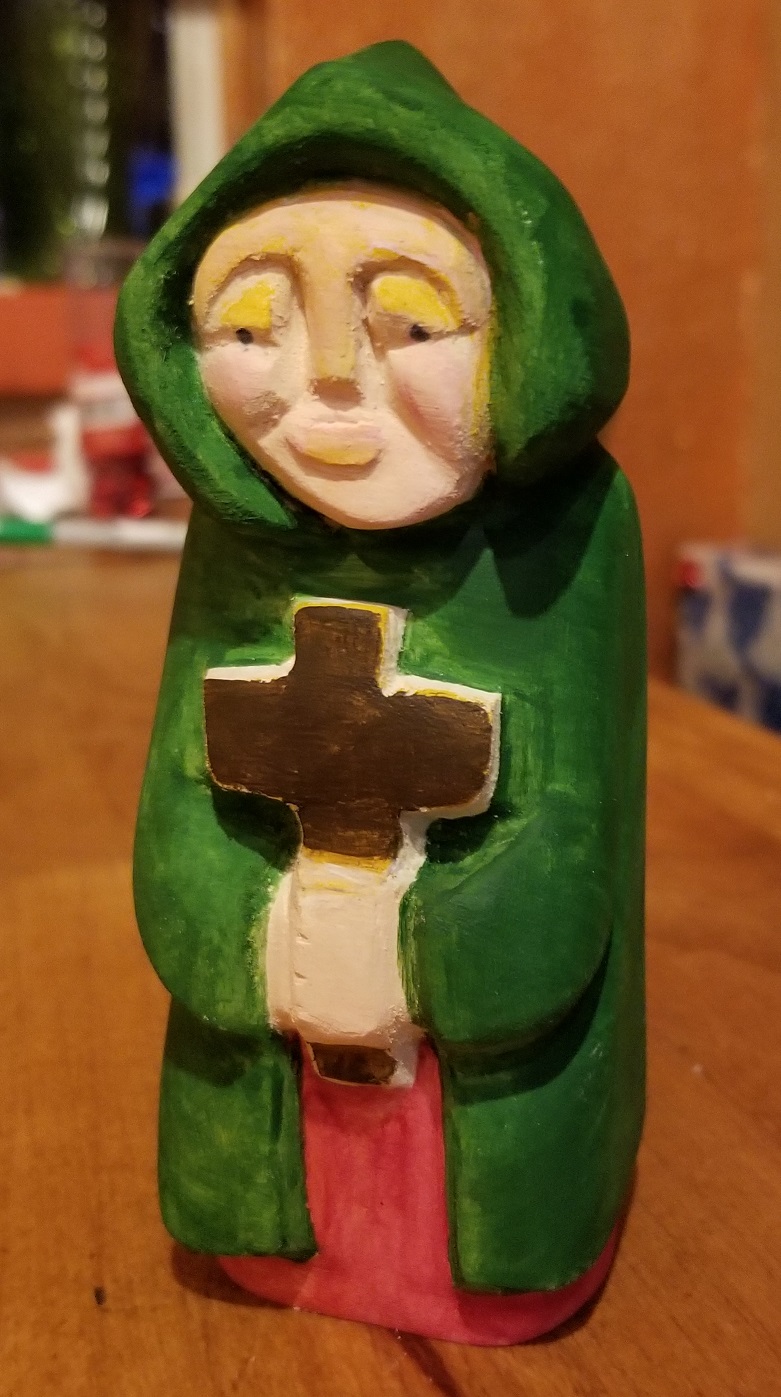 Whittling is one of the ways I bring that camping feeling into my life all year. It's a meditative practice; working with wood is grounding. Even if you just carve on sticks, I encourage you to give whittling a try. It's an easy stress-reducing activity and you never know where your creativity will lead you!
Article written by: Catherine Goggia
To see the complete list of my articles, click here: https://girlcamper.com/northern-california/articles/
Do you travel often or tend to take long trips? Let RV Trip Wizard be your trip-planning copilot, telling you where the campgrounds and RV parks are that will accommodate your RV, trailer, or tent – plus get a free RV Life GPS account: https://www.rvtripwizard.com/#5ff359c12459b
Follow the Girl Camper Northern California page: Girl Camper Northern California
Subscribe to Girl Camper Magazine here! Award Winning Design
Check out upcoming Girl Camper Events – you can attend events in any chapter! https://girlcamper.com/events/