By Theresa "Resa" Leppert
Our Lovin Life at Castle Rock Lake event was held at a Wisconsin County park – Juneau County Castle Rock Park.  I have camped here yearly for almost a decade. In fact, I wrote a campground review article about this campground back in April of this year, which you can review here: https://girlcamper.com/chapter/wi-campgrounds-juneau-county-castle-rock-park/ However, I have never camped during their busy season and WOAH, was this holiday weekend BUSY.  I have never seen so many people!  You can read more about this park on their official website here:  https://www.juneaucountyparks.com/parks/camping/castle_rock_park/
Sherry K and I arrived at Castle Rock a day early on Thursday. 
Everyone else showed up throughout the day on Friday. My site was very nice with good pine tree canopy, but it was literally right on the main road coming up to the park entrance, so traffic was LOUD. Sherry's site was just across the street from me, and it was hard to believe how much quieter it was just that little bit away from the road. Barb and Daisy were down the way a bit. She had a nice campsite, but it did have afternoon sun. Brenda was around on the other side of the loop. She had a nice, shaded campsite, but had some noisy neighbors. Jane had the biggest campsite by far – it was HUGE. We could have put two more campers on her pull through site!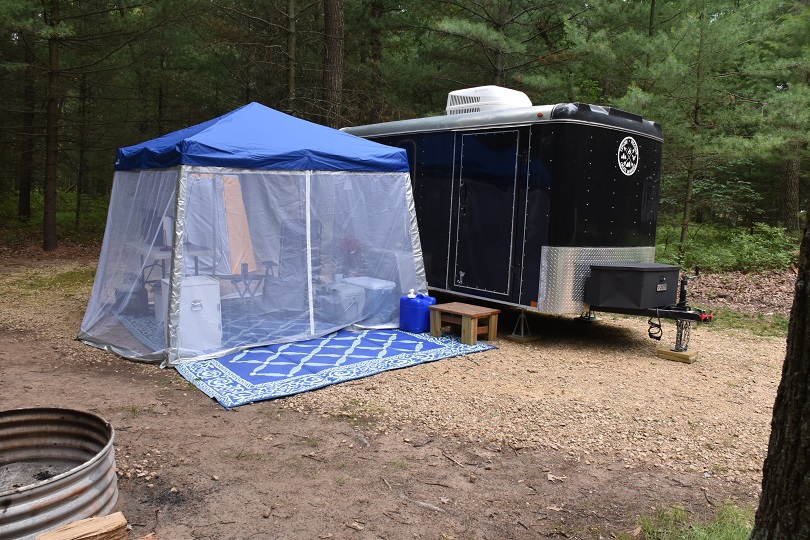 A toll to pay to walk through….
The vault toilet was just on the other side of Jane's campsite, and it was one of the nicest vault toilets I have ever used.  (If only the kids would remember to CLOSE THE LID.)  Jane was nice enough to let us take a shortcut through her campsite to the bathroom for just the cost of one quarter each time.  Hey, she had to pay for her shower! (Castle Rock has a really nice shower house – the showers are run by quarters – 3 minutes per quarter.)
War against bugs
There was a lot of brush, so it was buggy. To combat those pesky buggers, we used bug free zones (Clam screen rooms), Yard Guard foggers, and Barb's Mosquito Beater granules at Sherry's campsite, since that was our main gathering spot. We also used a lot of bug dope and the citronella incense sticks were a great help!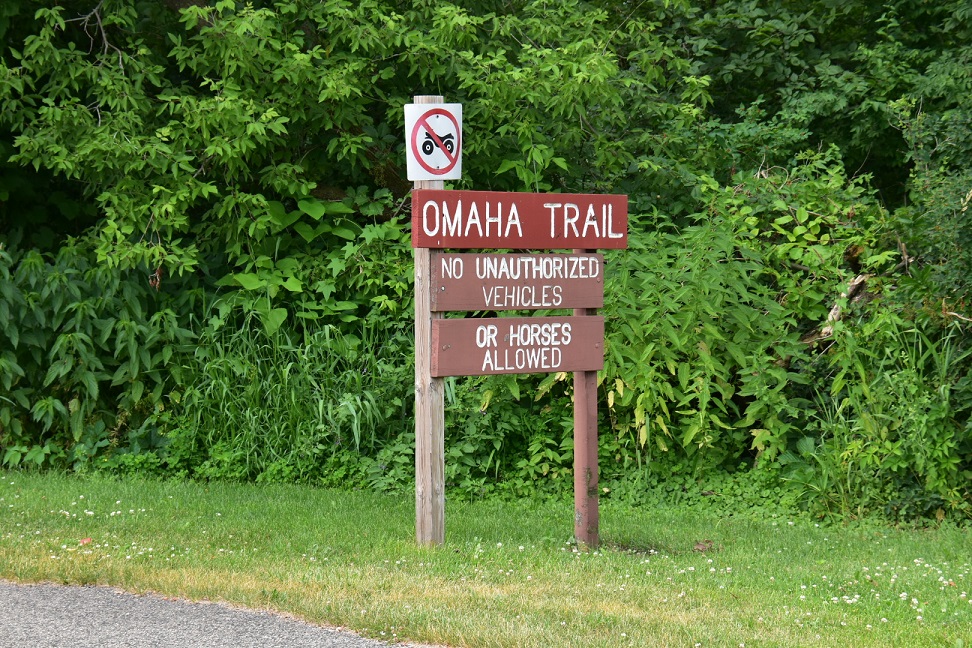 Omaha Trail Bike Ride
Saturday was bike ride on Omaha Trail from Hustler, WI to the Elroy Tunnel. (Barb, Brenda, Jane, and I pedaled uphill almost all the way to the Elroy tunnel, though it was only a slight grade. It didn't LOOK like it was up hill, but we could FEEL it. We took frequent rest breaks. I was ready to turn back at about mile 2. I was pooped! On one break, we met nice couple. A lady on a recumbent trike shared she had some physical challenges. She gave me the energy to continue. She had already ridden 8 miles at that point. They were going to ride 4 more down to Hustler, and then all the way back to Elroy! If she could do that – I could ride two more measly miles up to the tunnel. Her story gave me the impetus to ride on.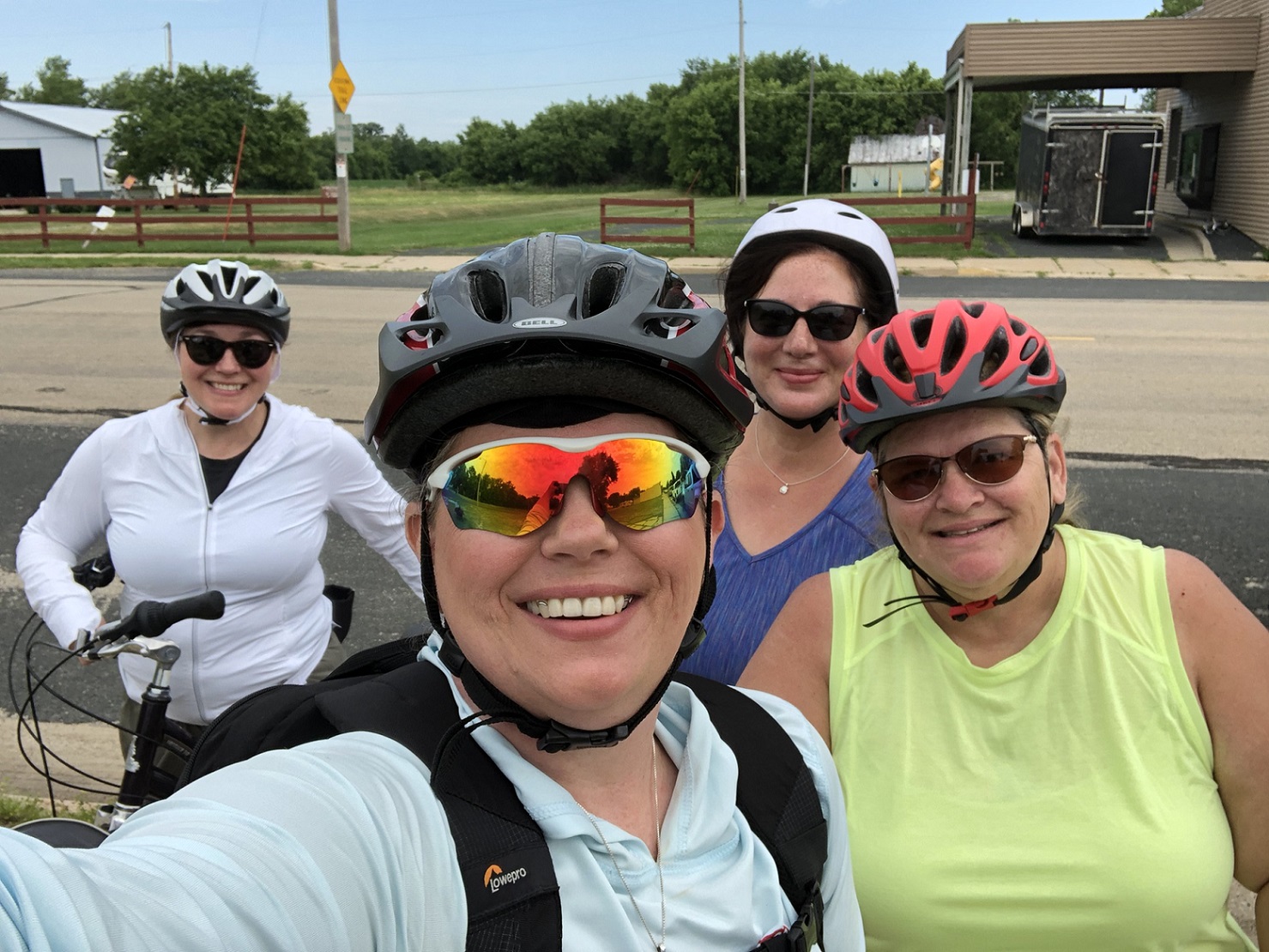 Elroy Tunnel
It took us about an hour to ride the four miles up to the Elroy Tunnel. The tunnel was awesome on such a hot and muggy day. As we rode up to the tunnel, it was like riding through a curtain of cold air. So refreshing! Our new friends from our stop had warned us to take our sunglasses off before entering the tunnel – which was a good thing. Since it was very dark and we couldn't really see the path, we walked our bikes through. We did try to ride back through, but almost wrecked as it was just too dark! So most of us decided to walk the rest of the way into the light. Coming back to Hustler was a treat! It was all a downhill glide most of the way back, only 20 mins of coasting to get back to cars!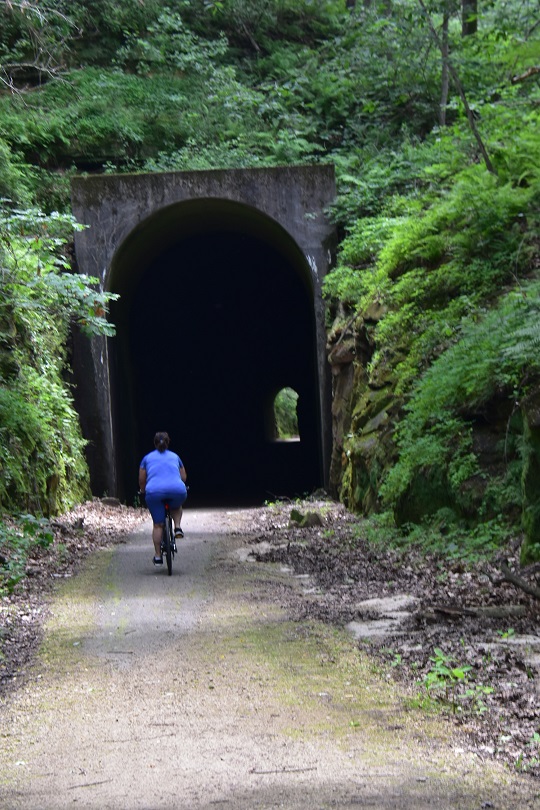 Late lunch at the Dirty Turtle
We called Sherry and she met us at The Dirty Turtle for a late lunch. Holy cow were they busy – on top of the holiday weekend, it was the grand opening of their new covered patio/bar area, so it was nuts. Back to camp for some down time before our evening potluck. Jane's friend Ken and his tri-legged pup Gracie came to hang out with us around the fire – which was cool, because this event was SUPPOSED to be spouse friendly – but our spouses all decided to stay home. Ken made us a traditional Wisconsin drink – a brandy old-fashioned. I've never had one before, and boy was it GOOD!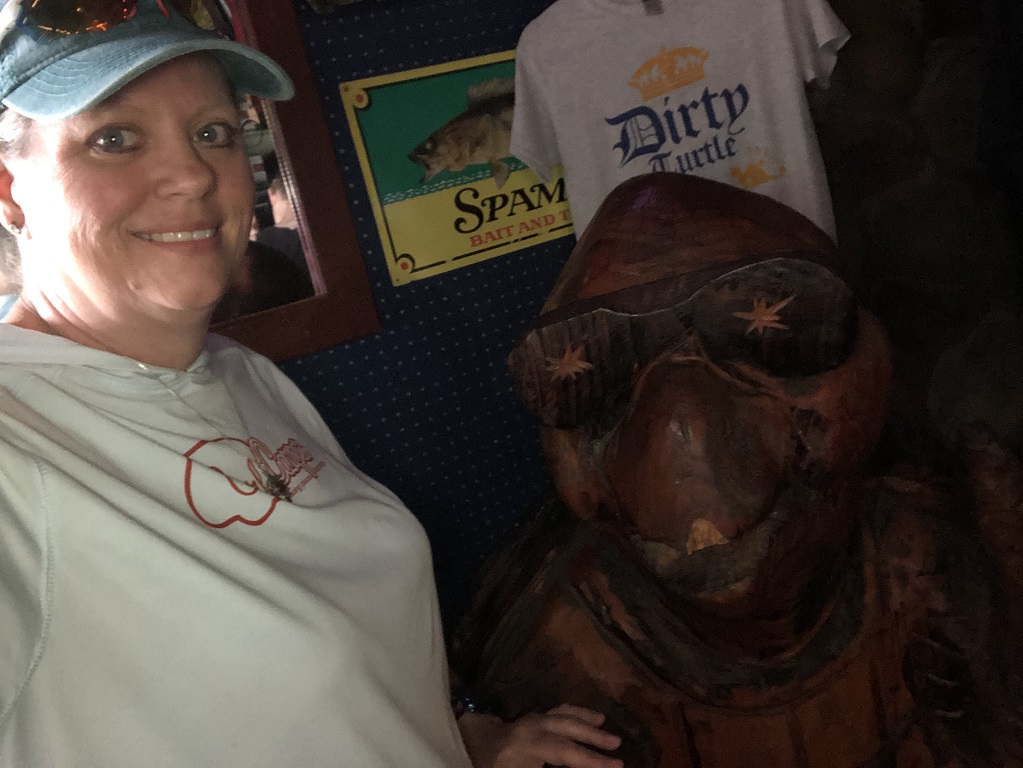 Winding down on Sunday
Sunday was a lot of relaxing, hanging out, telling stories. Barb and I went down to the beach and hung out in the shade and watched people and took some wonderful lake pics. We did do some hurried packing up because it looked like there was a storm coming and we didn't want to have to pack stuff up wet on Monday morning. That storm was huge on the radar, but we got lucky and it passed us to the north.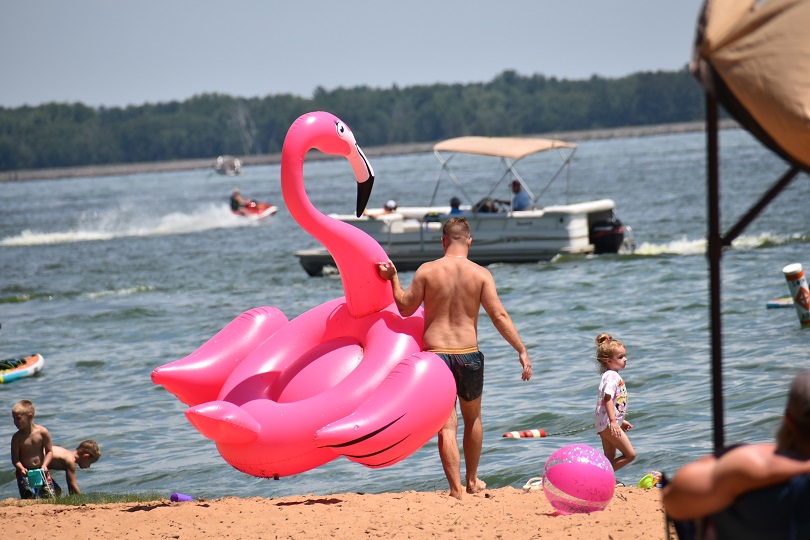 Breakfast by our own personal chef!
Monday morning, Jane was gracious to make us all breakfast! Ohmigosh, that was a wonderful omelette, and it was nice to get on the road with food in my belly. I normally just hit the road with a cup of coffee in hand, but that was a treat I won't forget. Then, sadly, it was time to hit the road home. Until another time, ladies!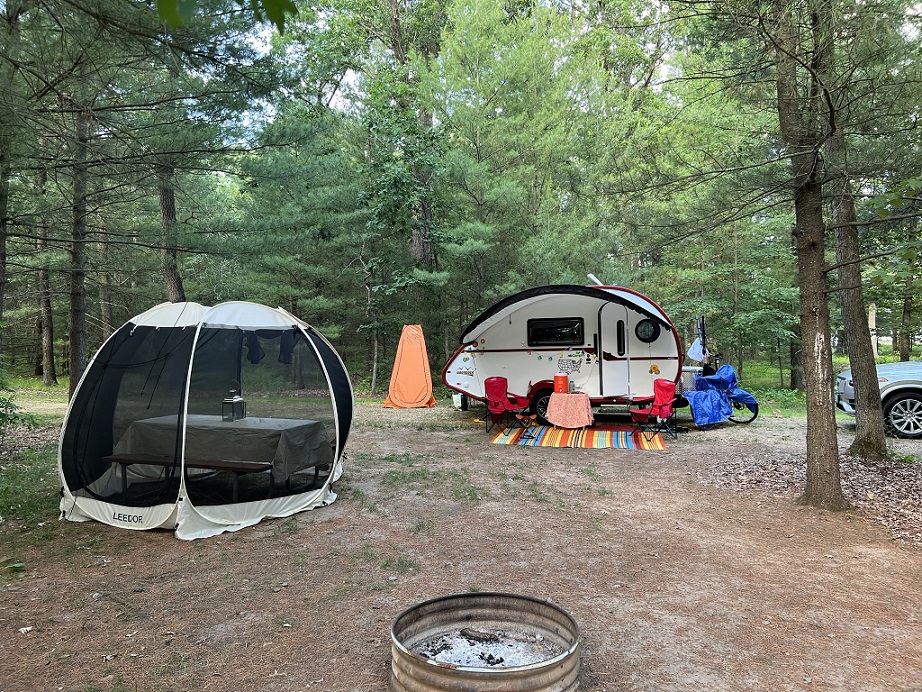 You can view our public photo album for our Castle Rock event if you are so inclined.
Connect with me!
Theresa "Resa" Leppert
Guide Manager
Guide, Iowa & Wisconsin
563.284.2868
Girl Camper Magazine: Subscribe to Girl Camper Magazine here! Girl Camper Magazine
Events: Check out upcoming Girl Camper Events – you can attend events in any chapter! https://girlcamper.com/events/
Main GC Facebook Group – Join over 350,000 like-minded women in our public Facebook group! Girl Camper FB Group
Facebook Page – This is my public Iowa & Wisconsin page, where I'll share Girl Camper news, events and more. Girl Camper – Iowa & Wisconsin
Private FB Group – Where you can interact with others who are interested in camping in Iowa & Wisconsin! Girl Camper Iowa & Wisconsin Group.
Resa's Articles – Click this link to see all of Resa's articles on the website! ARTICLES
resaarticle