By Theresa "Resa" Leppert
Down in SE Iowa, just west of Monticello, IA is a little gem named Wildcat Den State Park. According to their website (https://www.iowadnr.gov/Places-to-Go/State-Parks/Iowa-State-Parks/Wildcat-Den-State-Park) Wildcat Den is one of the most photographed state parks in Iowa.
Take a look at these pictures, and you can see why!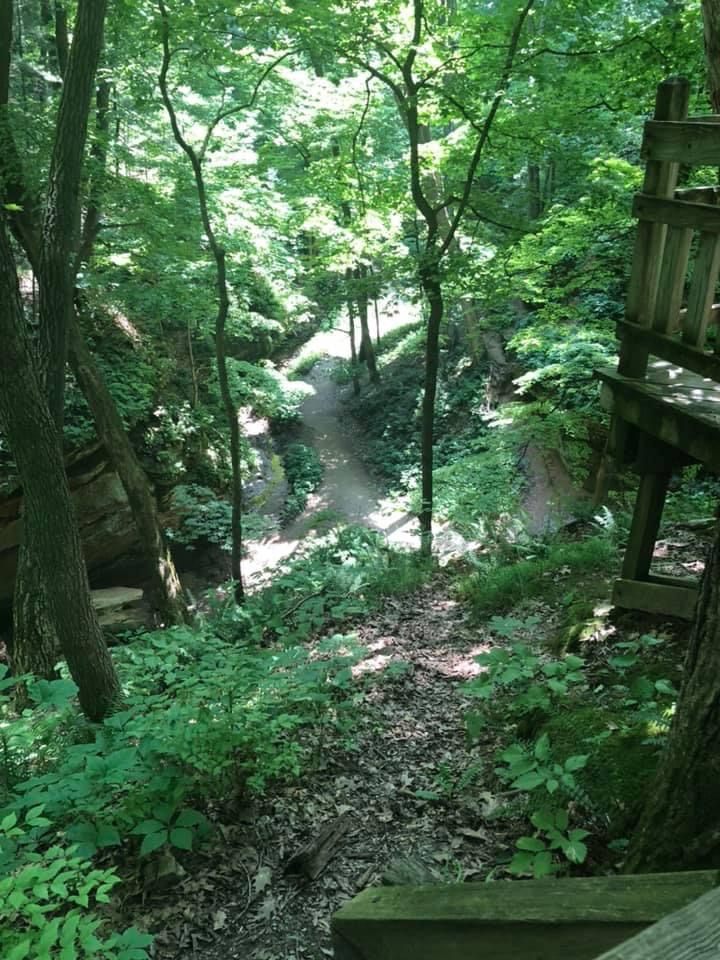 An educational destination.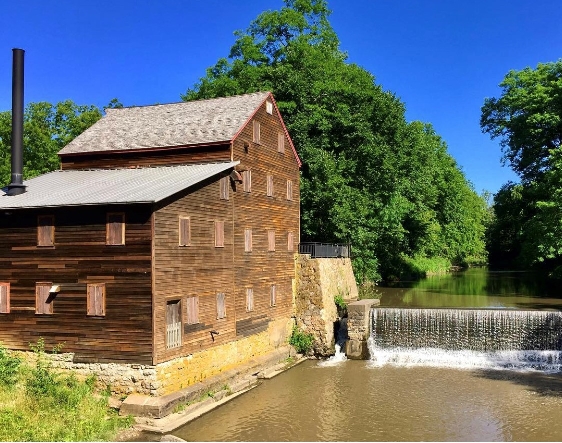 Wildcat Den is a popular educational destination. There are two historical attractions inside the park: The Melpine one-room schoolhouse and the Pine Creek Grist Mill, which is the oldest working grist mill between the Mississippi River and The Rocky Mountains. Yes, right here in eastern Iowa!
Hiking, hiking, and more hiking….
As anyone who has read any of my blogs knows, I love hiking! The hiking at Wildcat Den is….. unexpected. The terrain reminds me very much of the Driftless Area of NE Iowa. Lots of sandstone outcroppings, lush green foliage, and a lovely creek to wade in if you like. There are even some challenging uphill trails. (Thank goodness for my Boxer girl Shiloh, who loves to "mush" up those hills pulling me along behind.)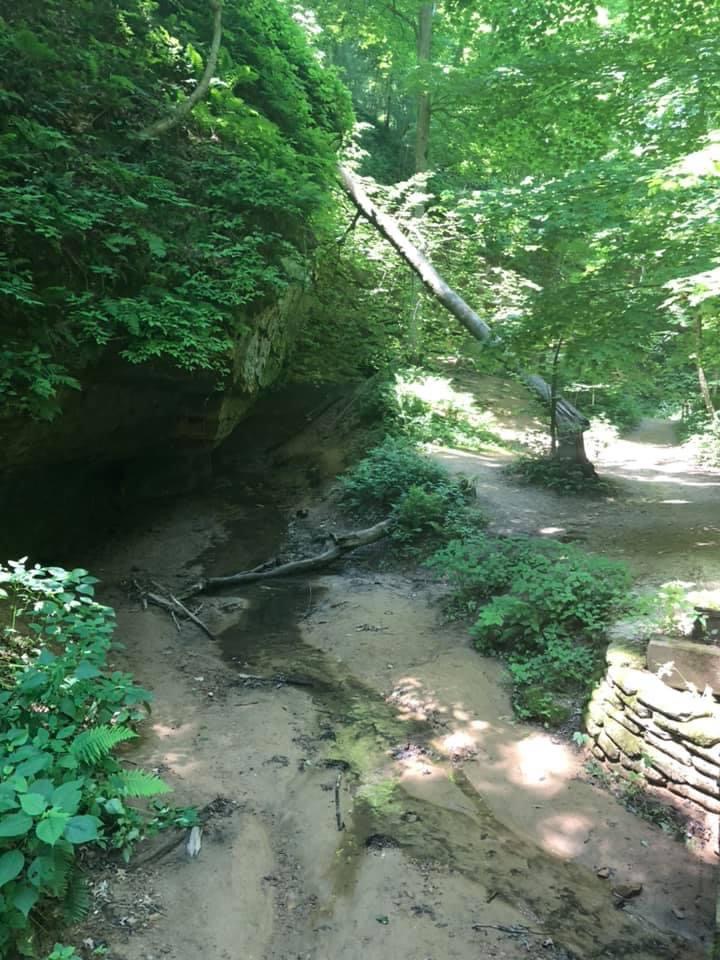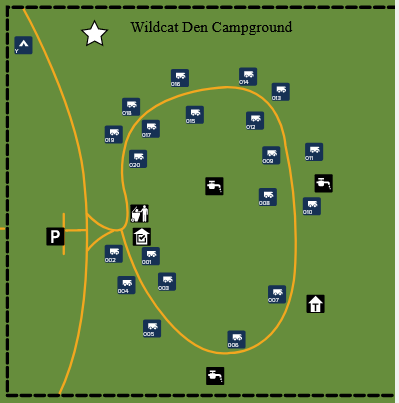 Small "unplugged" campground
Camping at Wildcat Den is "unplugged." Off grid. No electric. No flush toilets. There are two clean pit toilets available and water spigots throughout the camping area. The campground itself is small – only 20 campsites. That's not a bad thing, honestly. I love the big shade trees and the easy access to the hiking trails from right there in the campground.
Have you ever camped at Wildcat Den? I have lived just north of there for years, and never even visited it until a couple of years ago. It has quickly become one of my favorite destinations.
Connect with me!
Theresa "Resa" Leppert
Guide Manager
Guide, Iowa & Wisconsin
563.284.2868
Girl Camper Magazine: Subscribe to Girl Camper Magazine here! Girl Camper Magazine
Events: Check out upcoming Girl Camper Events – you can attend events in any chapter! https://girlcamper.com/events/
Main GC Facebook Group – Join over 350,000 like-minded women in our public Facebook group! Girl Camper FB Group
Facebook Page – This is my public Iowa & Wisconsin page, where I'll share Girl Camper news, events and more. Girl Camper – Iowa & Wisconsin
Private FB Group – Where you can interact with others who are interested in camping in Iowa & Wisconsin! Girl Camper Iowa & Wisconsin Group.
Resa's Articles – Click this link to see all of Resa's articles on the website! ARTICLES
resaarticle