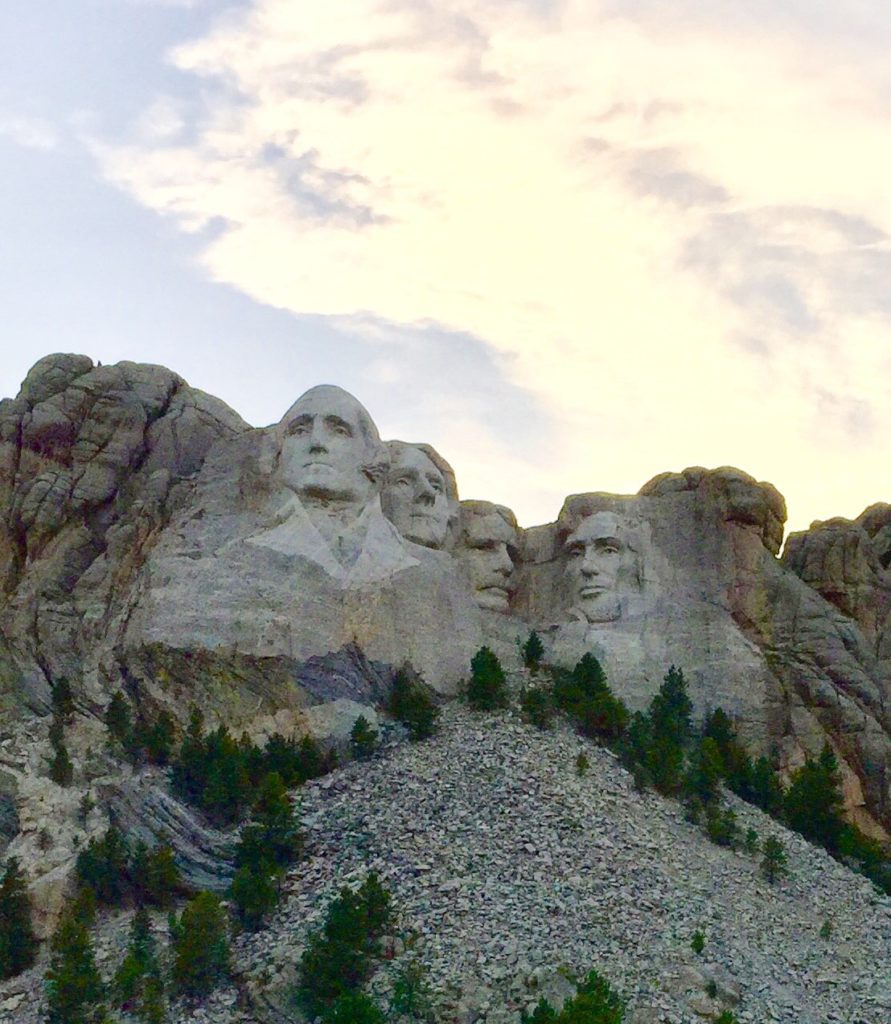 Custer State Park made it onto my trip ticket mainly because it was a good stopping point on my way to Yellowstone. I planned a stop at Badlands National Park and Custer, South Dakota is only about an hour or so southwest. It is a good stop for those wanting to see Mt. Rushmore and the Crazy Horse Memorial, two things I wanted to see as long as I was in the neighborhood.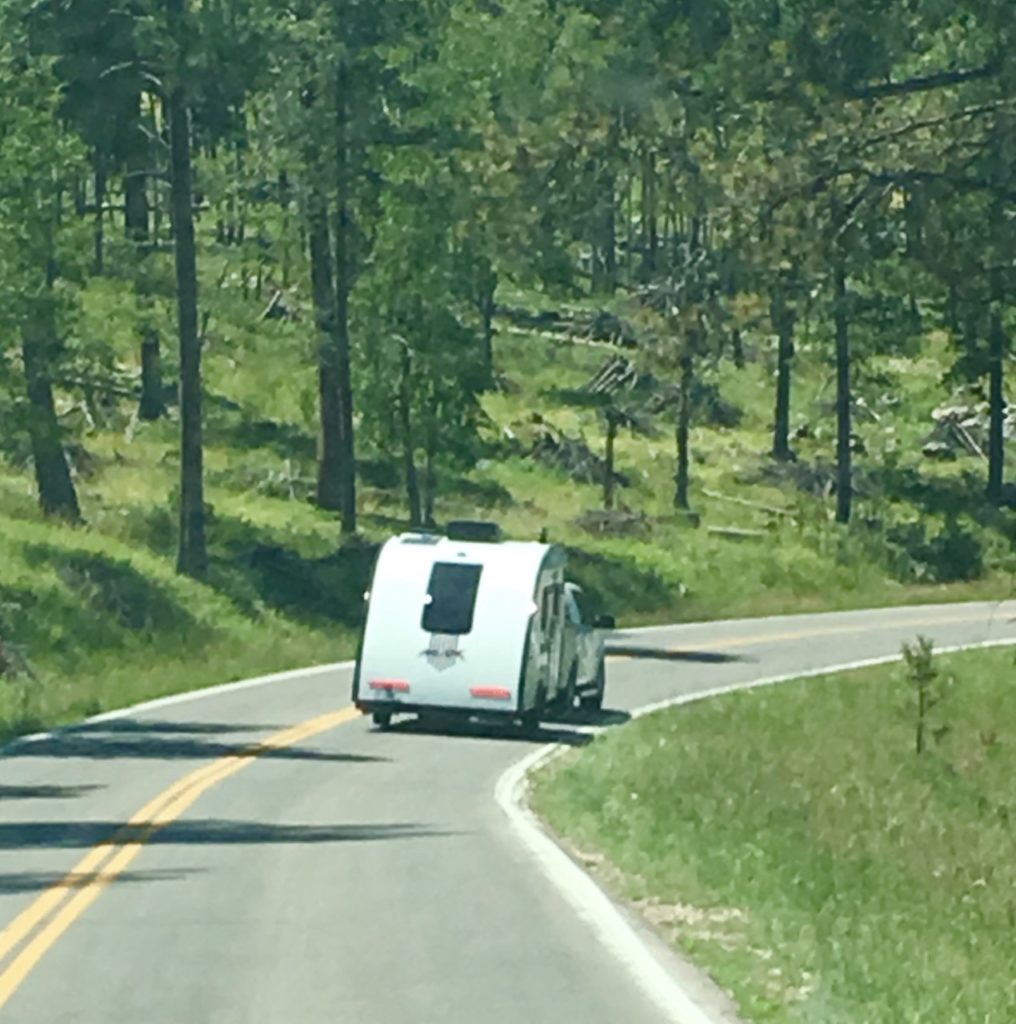 I didn't really do much research on the park itself. I mainly chose it because of its proximity to Mt. Rushmore. I had always heard about the Black Hills of South Dakota and how beautiful they are but didn't know much more than that. After touring Badlands National Park, which resembles a futuristic movie set where the characters may have had to colonize after being picked up by a space ship and set down there, I was amazed at the change in landscape considering the small geographical distance between the two parks.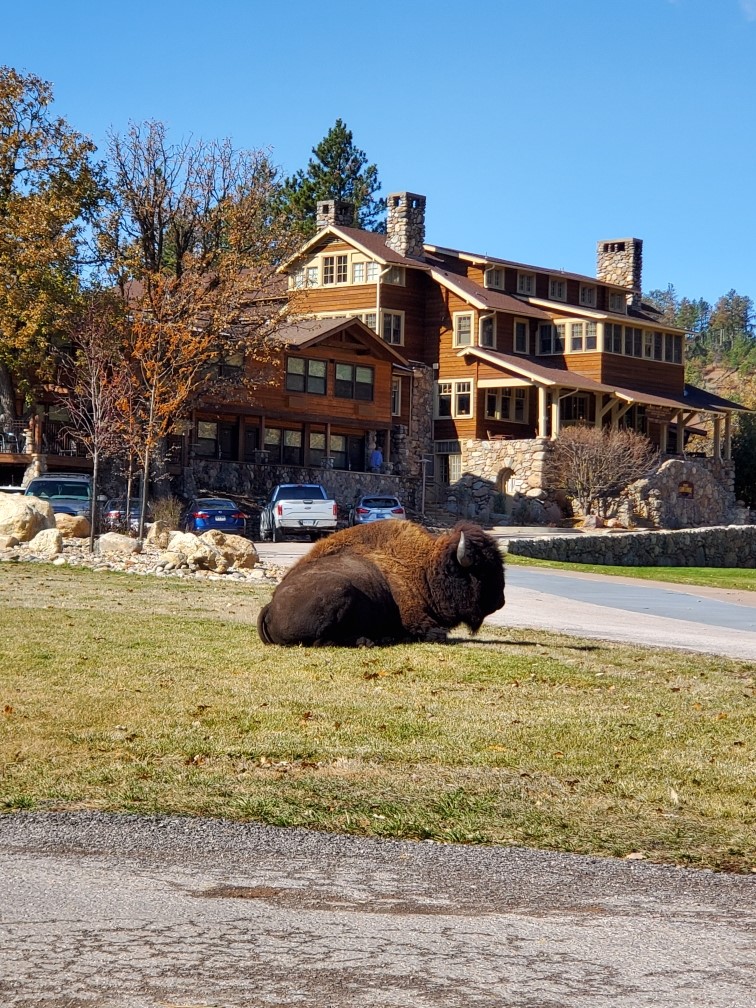 As you drive southwest from the Badlands there is a very decided point at which your surroundings go from terrestrial to surreal very quickly. It's like being released from purgatory to heaven! You are suddenly surrounded by the greenest forests of Ponderosa Pine sitting on the lushest grass. Custer State Park was formed in 1912 and now comprises 71,000 acres. It was named after General George Custer and was a favorite vacation place of President Calvin Coolidge who had a summer White House nearby.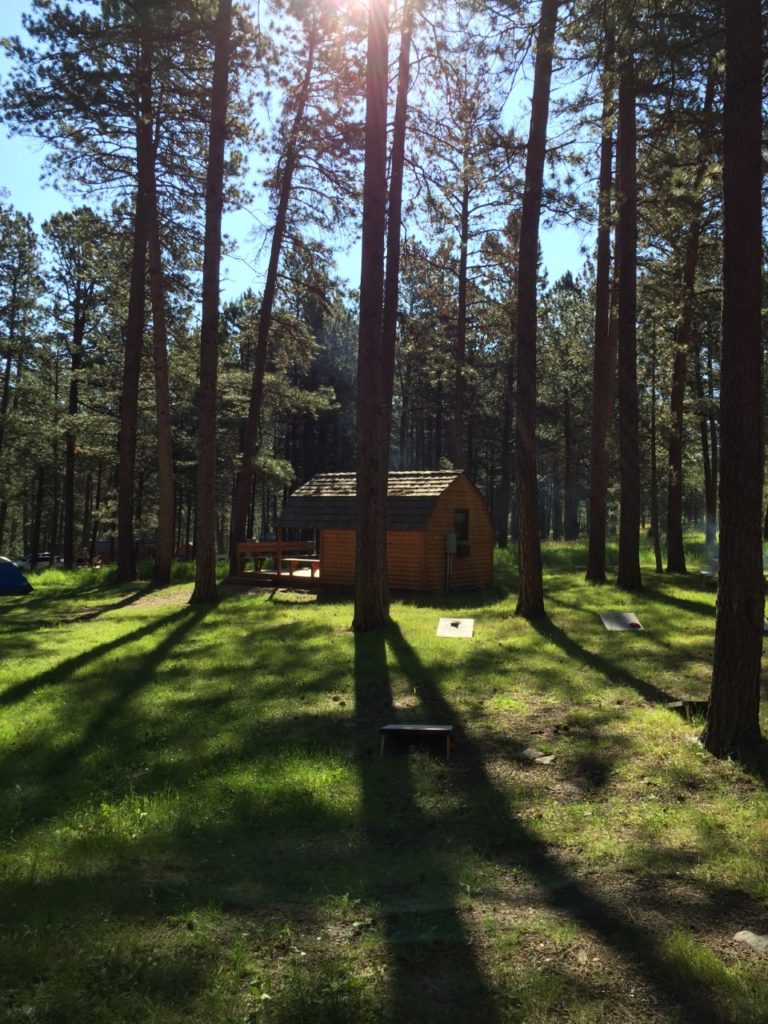 The park offers lots of options for overnight stays including ten campgrounds, cabin rentals and several lodges and resorts on the grounds.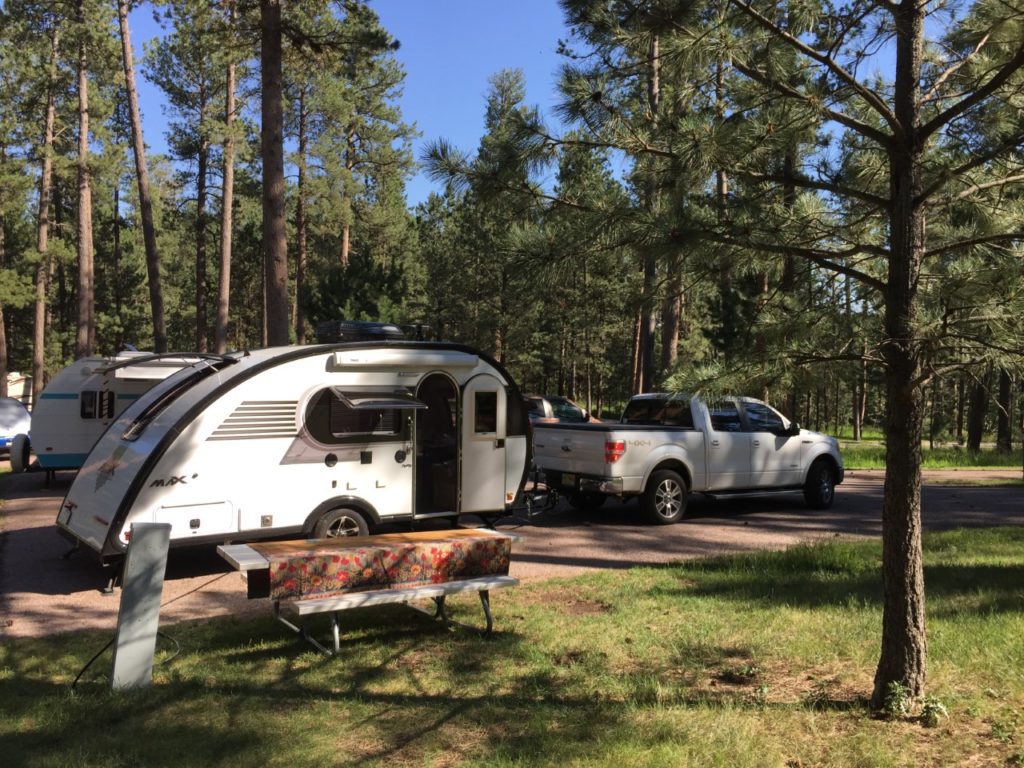 I stayed at Bluebell Campground, the highest campground there. It was a nine mile ride up the steep mountain to get there but, the ride itself is stunning and the campground is also beautiful. Bluebell had new bathrooms, large lots and lots of space between campsites. Lots of open grass. The cabins and campsites were mixed together making it a nice option for family members who don't own an RV to join in a family gathering.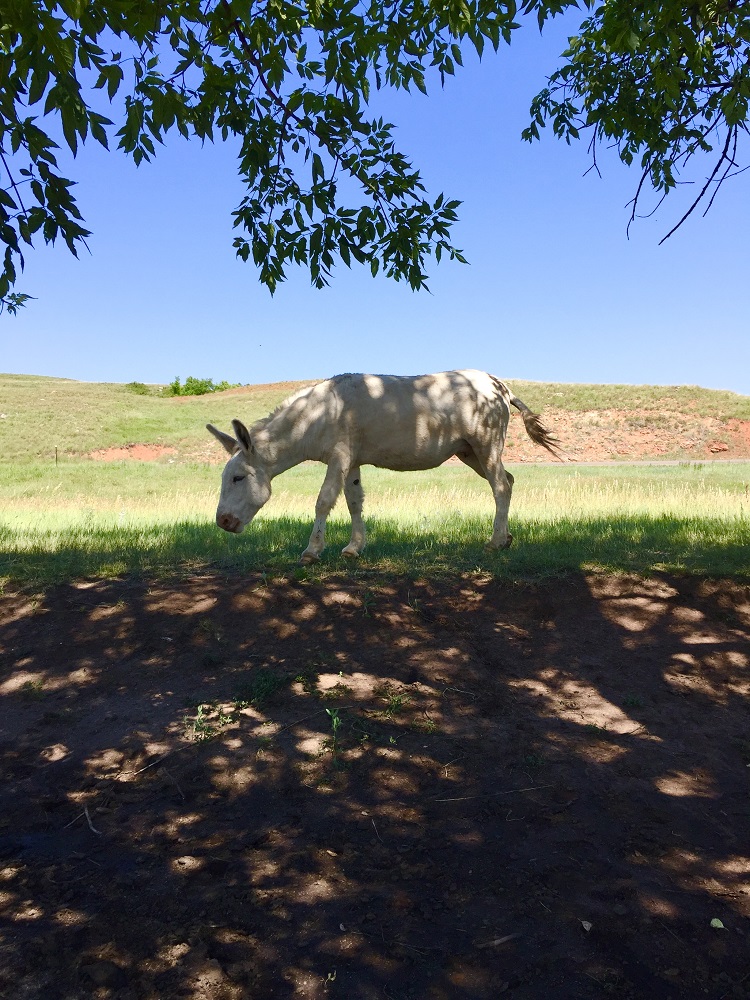 On one of our days there we did the 18 mile wildlife loop which is a scenic drive through the park to observe the bison, elk and begging burros grazing in the natural grassland prairies. My favorite part of this was seeing the newborn bison calves. We had to stop several times when the bison just decide to cross the road and are oblivious to car traffic. It was the first time I had ever been up close and personal with a bison in its own environment. I could not believe how large they are and how agile they are for something so big. I also loved the "begging burros." They are famous at Custer because they are so acclimated to humans that they come up to your car window waiting for, expecting, carrots!! We got out and petted them!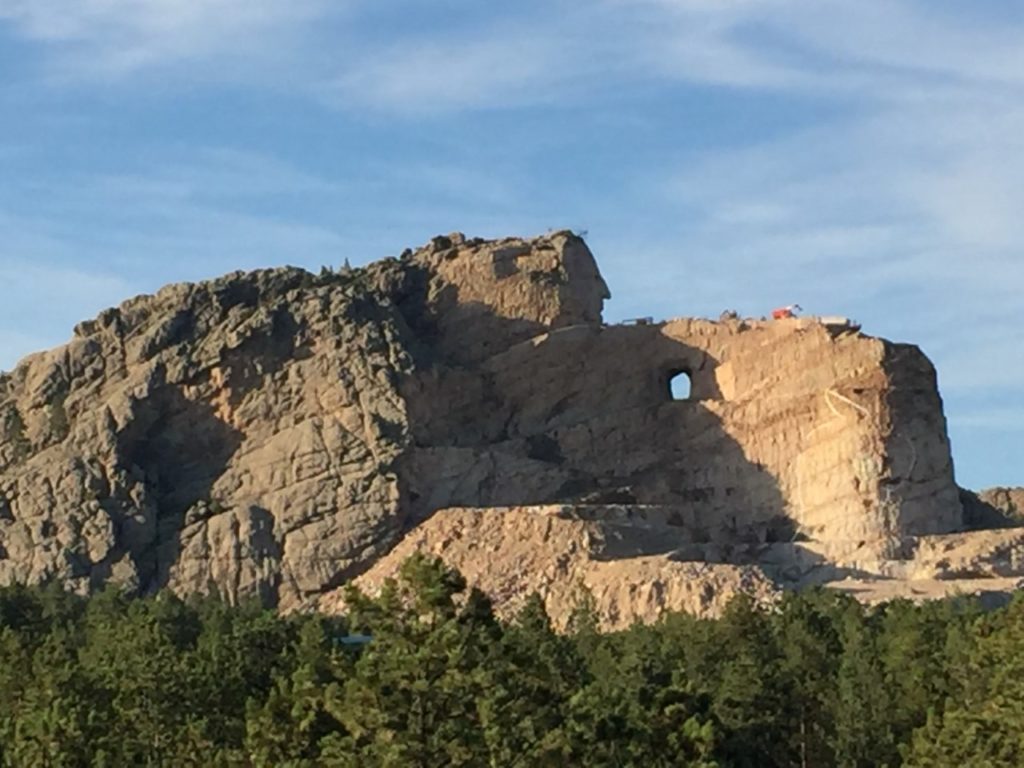 There are several museums, park programs, a nightly hayride and a chuck wagon dinner happening at the park. You could easily spend your whole vacation in the park and not run out of things to do but the area offers quite a bit in addition to Mt Rushmore and Crazy Horse.
If you're planning a trip to South Dakota, be sure to visit our Girl Camper Chapter Guide Lesa McDermott's page for inspiration and advice!

https://girlcamper.com/south-dakota/

A few 'musts' while you here:
Needles Highway with some cool tunnels to pass through: https://custerresorts.com/activities/scenic-drives/needles-highway/
Wind Cave National Park west of Custer:
https://www.nps.gov/wica/index.htm
Black Hills Balloon Rides gets high marks:
https://www.blackhillsballoons.com/
Jewel Cave National Monument:
https://www.nps.gov/jeca/index.htm
1881 Courthouse Museum:
http://www.1881courthousemuseum.com/
What started as a two-night stop to refresh and take in the obligatory tourist sights turned out to be one of my favorite things on the Summer of '17 Western tour. I hope to go back to the Black Hills again but this time it will be the destination!