The Beginning
Once upon a time in a place called Oklahoma, there was a young girl who grew up camping with her family. Tent, pop-up, and finally motorhome….they all provided an escape from the norm, in those days school, and seemed like a glorious ongoing slumber party with my brothers and other family friends. Skipping rocks, ghost stories, catching fireflies, fishing, learning to water ski, boating, roasting hot dogs and marshmallows on the campfire, mosquito bites, scraped knees, talking to each other on the CB radio, loads of laughter. And, in magical places like Colorado, Florida, Louisiana, Arkansas, and mostly in Green Country Oklahoma near one of our beautiful lakes. Then, high school/boys/cheerleading came along, college, first job, second job, adulting, marriage, more adulting, and no sign of camping in sight.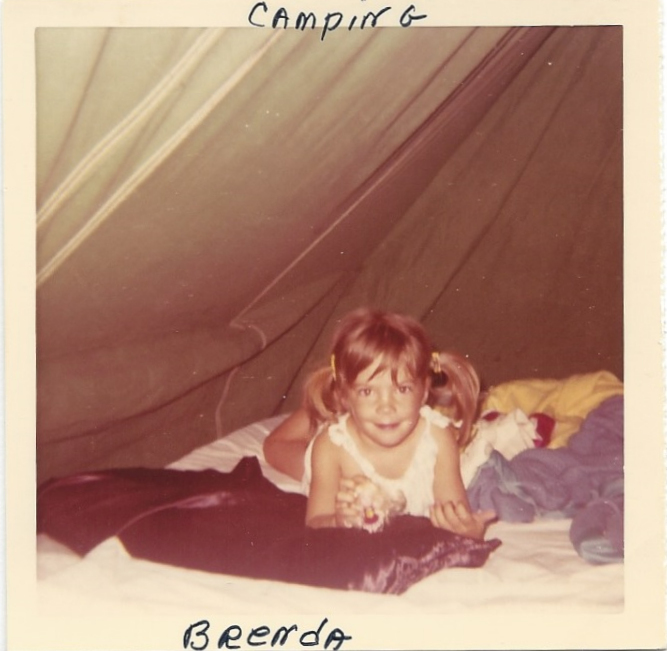 Next Steps
I didn't even realize how much I missed the activity until the hubbs suggested we give it a whirl in a 34' bumper pull travel trailer that he had originally bought to use on the hunting property and later decided it was too nice for stinky men and dogs. Lucky me! My thinking: I am in heaven! I love the planning, I love loading and unloading, I love the drive, I love the campgrounds, I love taking hikes, lazy walks, nature, reading, sleeping, cooking inside and outside, talking to EVERYbody in sight, campfires, party lights, stars, stillness. LOVE. IT. ALL. Mr. P? Not so much. He knows he can experience each one of those items back at the homestead without having to plan, pack, drive, set up, tear down, or make idle conversation with strangers. When we stumbled across a women's camping group on one fateful weekend…he knew he had an out: "Brenda, don't you want to be a Girl Camper like these women?" And the rest is history!
New Career
I have been consumed with all things RVing again for several years now and even decided to pursue a new career in the industry: Certified RV Inspector. My passion for RVing has collided with a lifetime of experience in event planning, coaching, real estate sales, cheerleading uniform/gear sales, speaking, and teaching. In addition to performing RV inspections, I have been invited to speak and teach workshops at various RV events around the country which is fulfilling a lifelong dream! I adore the opportunities to inspire, share, mastermind, and continue learning anything and everything about RVing. And, as soon as I heard Janine's podcast describing her vision for the launch of Girl Camper Chapter Guides, I knew that it was right up my alley! Mentoring new Girl Campers, hosting events, creating educational opportunities, and serving as a tourism expert in my neck of the woods are just a few my responsibilities. The best part? Meeting loads of Girl Campers, laughing, encouraging, empowering, learning, growing. I absolutely love it!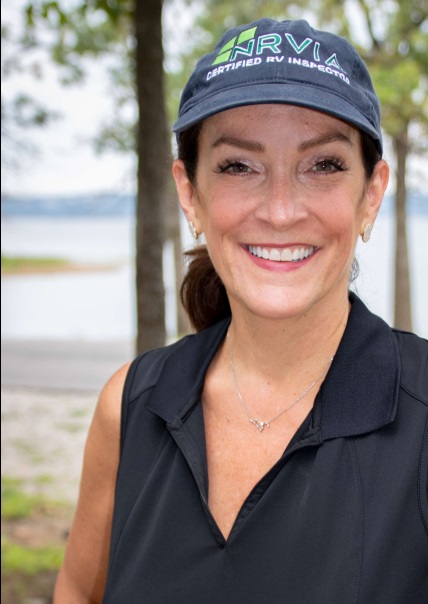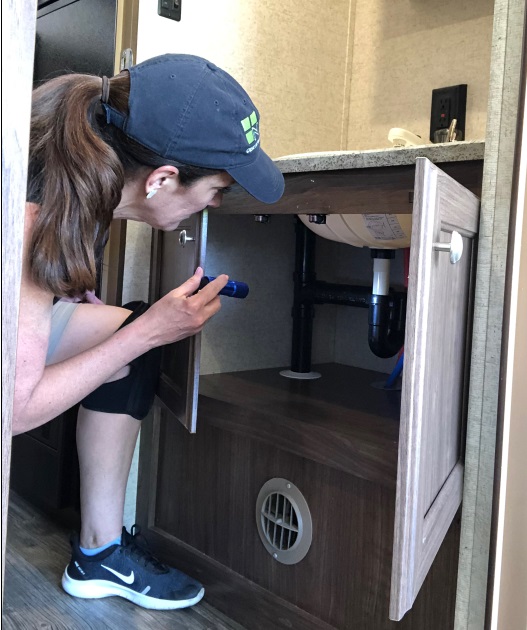 Chapter Guide Role
What I am focusing on in the Eastern Oklahoma region immediately are some easy fun weekend camping events and hopefully at some privately owned or unique campgrounds that most of us haven't experienced. Don't worry, we still LOVE our most popular State Parks and will most definitely continue hosting our tried and true annual events at parks like Osage Hills, Sequoyah, Robbers Cave, Natural Falls, and Beavers Bend. I am all about a no frills no fuss weekend that really focuses on relaxing, exploring the outdoors, plus plenty of time to catch up with all of the girls, see their RVs, and make new connections.—that's my speed!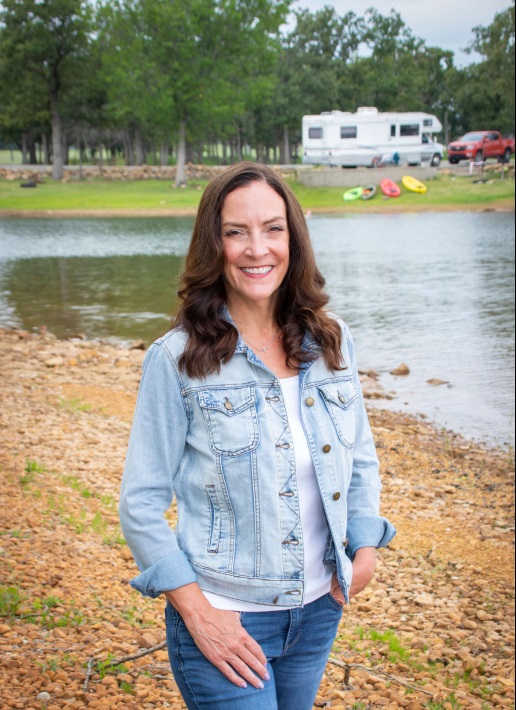 I try to include a theme for food and beverage like my Fiesta and Siesta event coming up in May right around Cinco de Mayo.  We also have some amazing Camper College events in the works throughout the year in various locations and will be teaching on a variety of subjects for both new and experienced RVers.  These are becoming really popular and the Girl Campers are not only learning a ton, they are also gaining more and more confidence every time they hit the road!  And, I will be hosting some meet and greet events at some of our local festivals once those start happening again.  We have fantastic food and fun in Eastern Oklahoma that I will be highlighting from the NE corner of the state along Route 66 and all the way South to the Oklahoma/Texas border.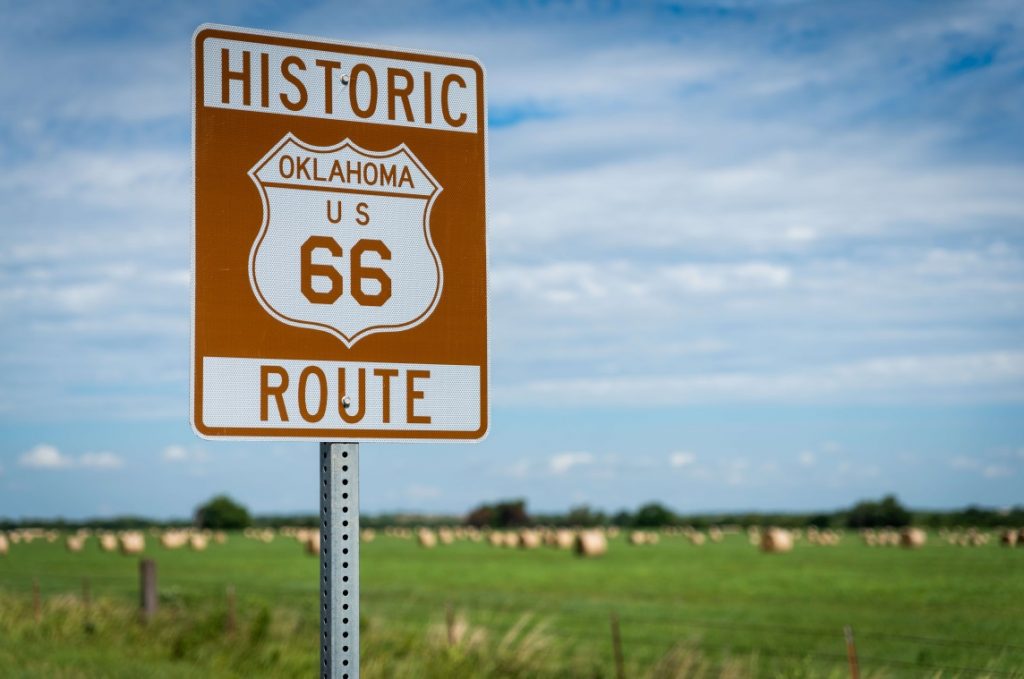 Brenda Puckett, Eastern Oklahoma Chapter Guide: https://girlcamper.com/eastern-oklahoma/
Follow us on fb: https://girlcamper.com/eastern-oklahoma/
You can attend events in any Chapter. To see upcoming events, click here: https://girlcamper.com/events/