As summer bids farewell, autumn unfurls its golden tapestry, inviting us to savor the beauty of the changing season. While summer may be associated with costlier adventures, fall presents a wealth of free activities that allow us to embrace the joys of this transitional time. This season presents an ideal opportunity to engage in priceless activities that don't cost a thing. Let's seize the opportunity to create cherished memories and find joy in the simple pleasures of autumn. Remember, the true riches of this season are found in the experiences that money can't buy.
Explore Local Trails
Take advantage of the crisp autumn air and venture out to explore the local trails in your area. Lace up your hiking boots and embark on an adventure surrounded by nature's vibrant transformation. Remember, foliage is free, and the beauty of autumn awaits at every turn. Spend a leisurely Sunday afternoon indulging in the creation of fall-themed decorations. Look for fallen leaves, pinecones and other items for decorations. Crafting activities like leaf garlands, pumpkin centerpieces or acorn wreaths infuse your home with the warm colors of autumn and express your creativity through delightful homemade décor. Set a pretty table with found items from a walk in the woods.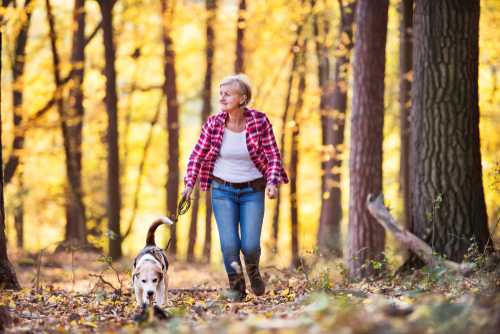 Seasonal Food Recipes
Explore the bountiful harvest of autumn and compile a collection of delicious and budget-friendly recipes featuring seasonal ingredients like pumpkin, butternut squash or sweet potatoes. From comforting soups to hearty casseroles, these recipes will not only warm your belly, but also celebrate the flavors of fall.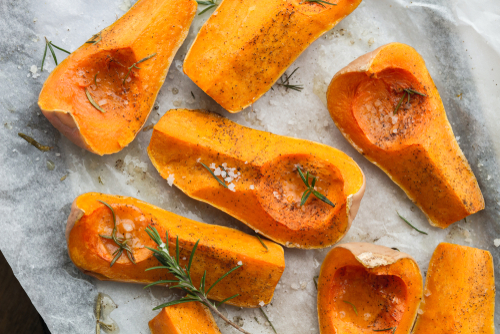 Outdoor Movie Nights
Transform your backyard or a nearby park into a cozy outdoor cinema by setting up a projector and a white sheet. Create a magical atmosphere with soft blankets, comfortable seating and a spread of tasty snacks. Gather loved ones under the starry night sky and let a movie transport you to a different world.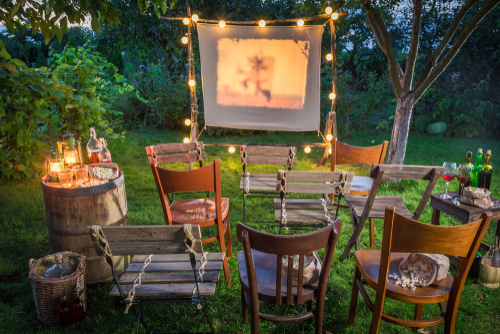 Host a Bonfire
Invite friends and family to embrace the cool autumn evenings with a cozy bonfire gathering. Delve into the joys of coming together, sharing stories and indulging in activities like roasting marshmallows or playing outdoor games. Capture the essence of the season with the crackling fire, the scent of burning wood and the warmth of laughter.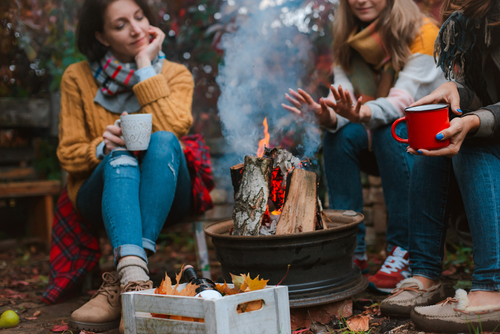 Photographing Nature's Beauty
Autumn is arguably the most scenic season, and although we often prefer to immerse ourselves in nature without technology, your smartphone camera can transform you into an amateur nature photographer. Switch to airplane mode and embark on a quest to capture the breathtaking beauty of fall. Challenge yourself to find that one perfect day when green foliage transitions into golden hues. Earn bonus points by snapping photos during the magical hours of the day— right after sunrise or just before sunset.
Volunteering Opportunities
As autumn brings a spirit of gratitude and giving, look for various volunteering opportunities during this season. Seek out local food banks in need of support, community clean-up events aimed at preserving natural spaces or charitable initiatives focused on assisting those in need.
This article, written by Georgia Pettit, first appeared in the Fall 2023 issue of Girl Camper Magazine.
More Girl Camper
Girl Camper Magazine: Subscribe to Girl Camper Magazine here! Girl Camper Magazine
Events: Check out upcoming Girl Camper Events – you can attend events in any chapter! https://girlcamper.com/events/
Main GC Facebook Group – Join more than 400,000 like-minded women in our Facebook group! Girl Camper FB Group