Podcast: Play in new window | Download
Subscribe: Apple Podcasts | Android | Email | RSS
I am happy to welcome Kate Dunbar to the podcast today. She's a former restaurateur, the genius behind Kate's Curios Kitchen blog, Campground of the Week Podcast correspondent and hostess with the mostest at Girl Camping events all over. Kate is here to dish about her newly released ecookbook, The Campground Gourmet: Simple Delicious Recipes for Dining in the Great Outdoors.
Kate grew up on a ranch in Southern California checking the orange orchards by horseback with her sister and cousins. Sunday gatherings centered on food and family. Kate was inspired early on by the cooking shows on PBS and asked for a Weber Kettle for her 12th birthday. Today she is the one inspiring others with the recipes she's perfected over the years.
The book has something for everyone offering appetizers, entrees, side dishes, desserts and even cocktails. The food is simple and the secret ingredient is that it's all homemade! It seems like all cookbooks should be "homemade" but many actually contain lots of prepackaged ingredients. Everything in the Campground Gourmet,from the marinades to the rubs, is made fresh and from scratch. The simple "from scratch," not the list of ingredients the length of your arm "from scratch."  Kate provides a detailed list of resources for everything from the products she uses in her camp kitchen to the spices she's curated from her favorite vendors. The book can be downloaded onto your IPad or Kindle for easy access at the campground. It's available today or a presale price of $4.99 but will go up to 9.99 on Black Friday.
Breakfast is not my favorite meal at home but at the campground I love to break out the cast iron and make a special meal. Here's a sneak peak at what may end up being my favorite breakfast recipe, the pancake dippers!
Thanksgiving foods rank high on the top of my list of most anticipated meals. Kate's recipe for skillet sweet potato's with pecans and cranberries had my mouth watering when I saw it. I'm definitely going to try this at the Thanksgiving table this year. One of the things I loved about Kate's book is that the meals are for anywhere, not just the campground. Check out this future family classic here!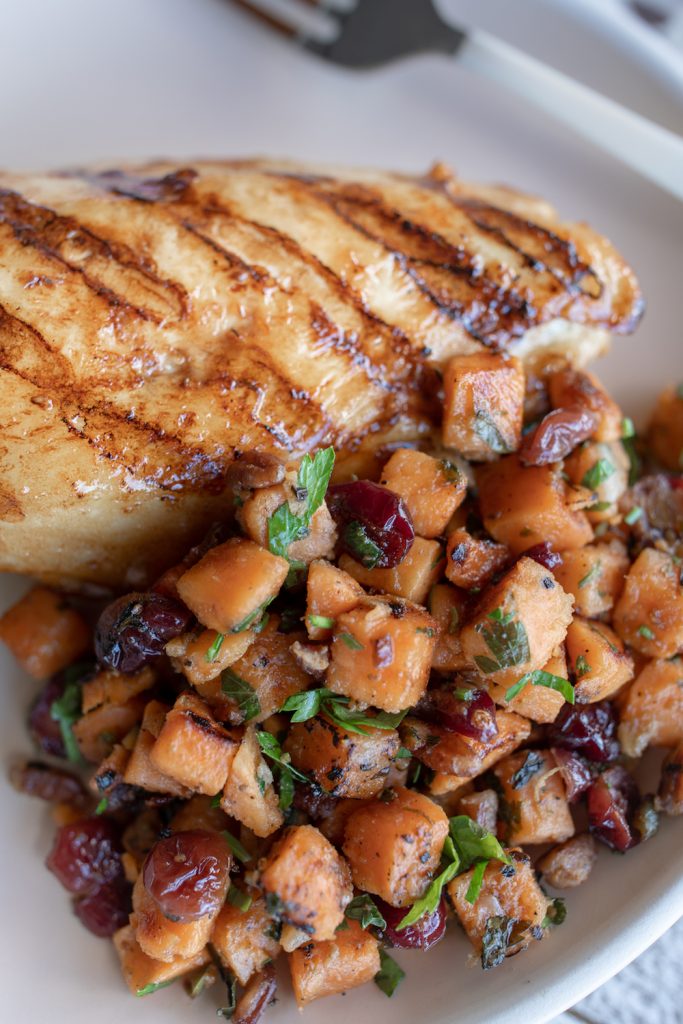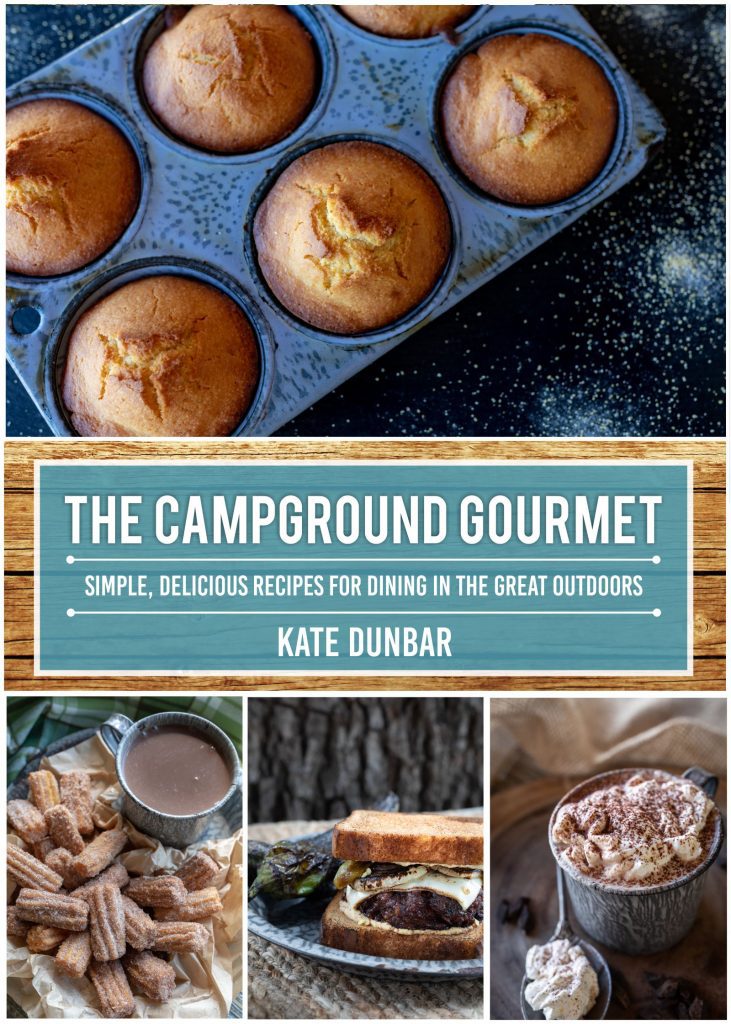 Kate's Camp Kitchen Complete Product Guide is available here.
In other news this week there are a few new Camp Outs posted on the Girl Camper Podcast Facebook page under Events. You can sign up for these events right on Facebook. 
Petaluma Holiday Adventure- San Fransisco – Petaluma KOA December 7-9, 2018
Solano Spring – Lake Solano Putah Creek Rd in Winters, California April 4-7, 2019
What a Hoot Spring Event – Beaver Creek State Park East Liverpool, Ohio May 7 – 12, 2019