Podcast: Play in new window | Download
Subscribe: Apple Podcasts | Android | Email | RSS
The Girl Camper dream comes in different sizes and for Jo Lynn Black, Texas retiree and quilting enthusiast it was as big as her home state! When she first dreamed the dream she thought a Class C was her destination but she took my advice and rented one before diving in. There were things she didn't like. She kept researching and looking for a different model Class C. When she was at an RV show a salesman suggested she step into a Class A that was the same length as the C she was looking at. Eureka! Same length but because the chasis on a Class A has no step down to the driving cab it felt much bigger, like an open floor plan home.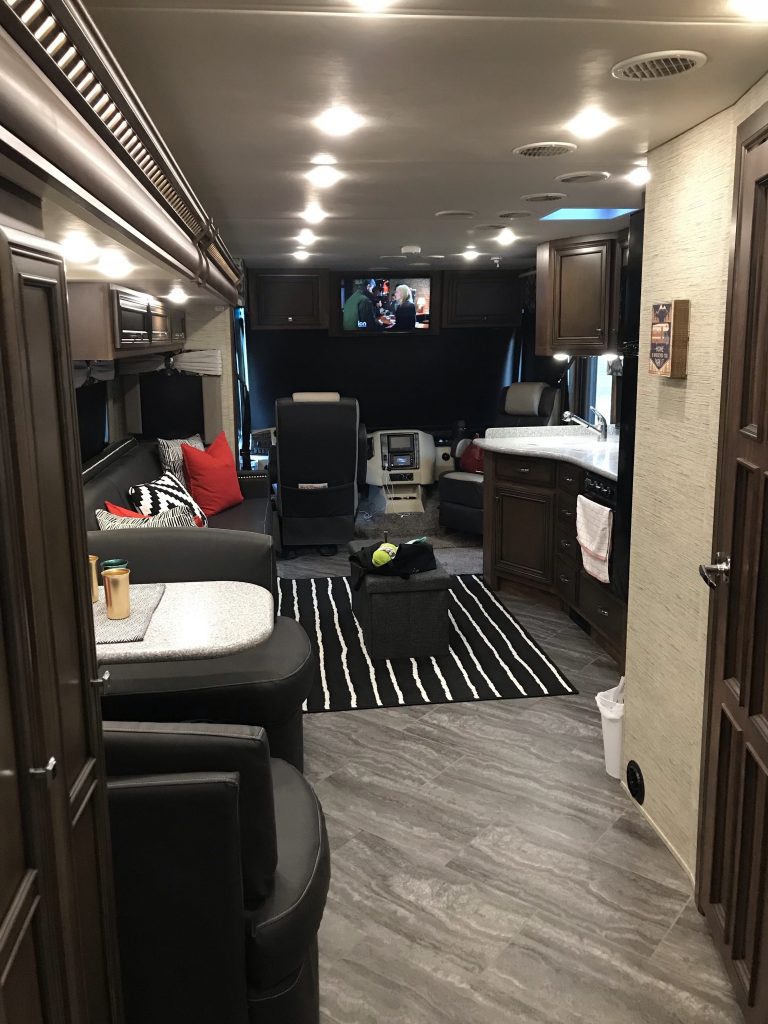 She discovered she preferred the full wall slide out but was hesitant because she'd heard there were problems with them. She dug in online and visited the owners forums. There she learned exactly what problems existed, how they were being repaired and improved upon and the manufacturers response to the problem. She was satisfied that the early designs had been significantly improved upon and that it wouldn't be an issue.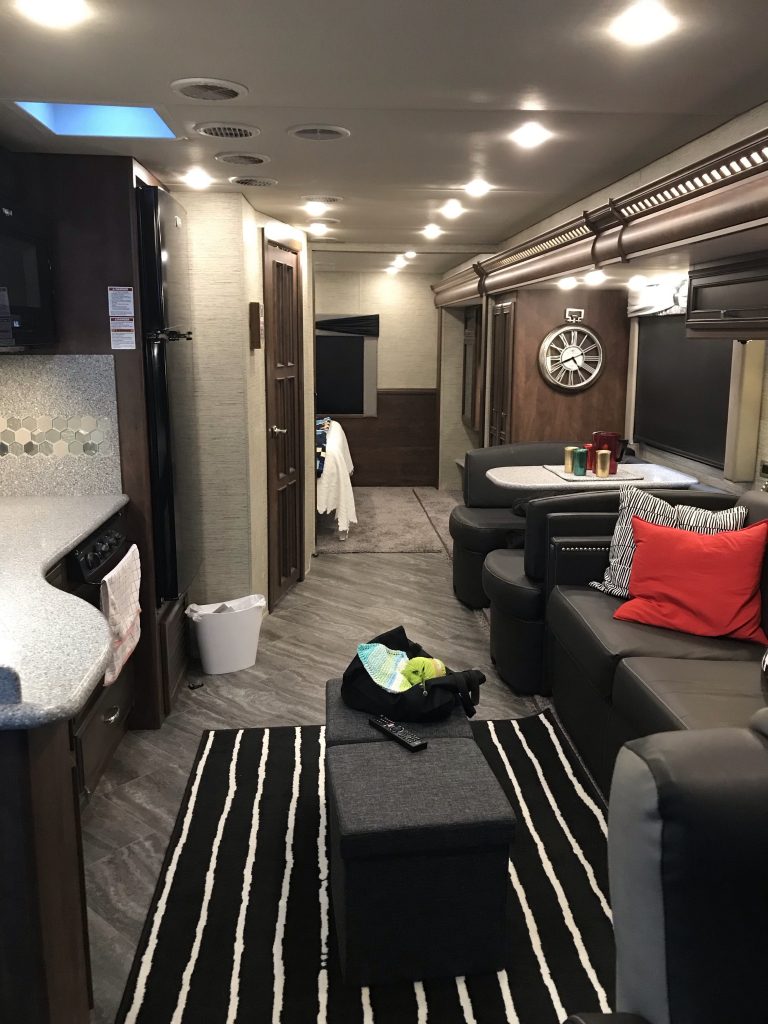 She also leaned heavily on the Motorhome Comparison Guide, a comprehensive rating guide featuring the products of multiple manufacturers producing Class A, B, C and B+ motor homes. It's an expensive book but well worth the cost.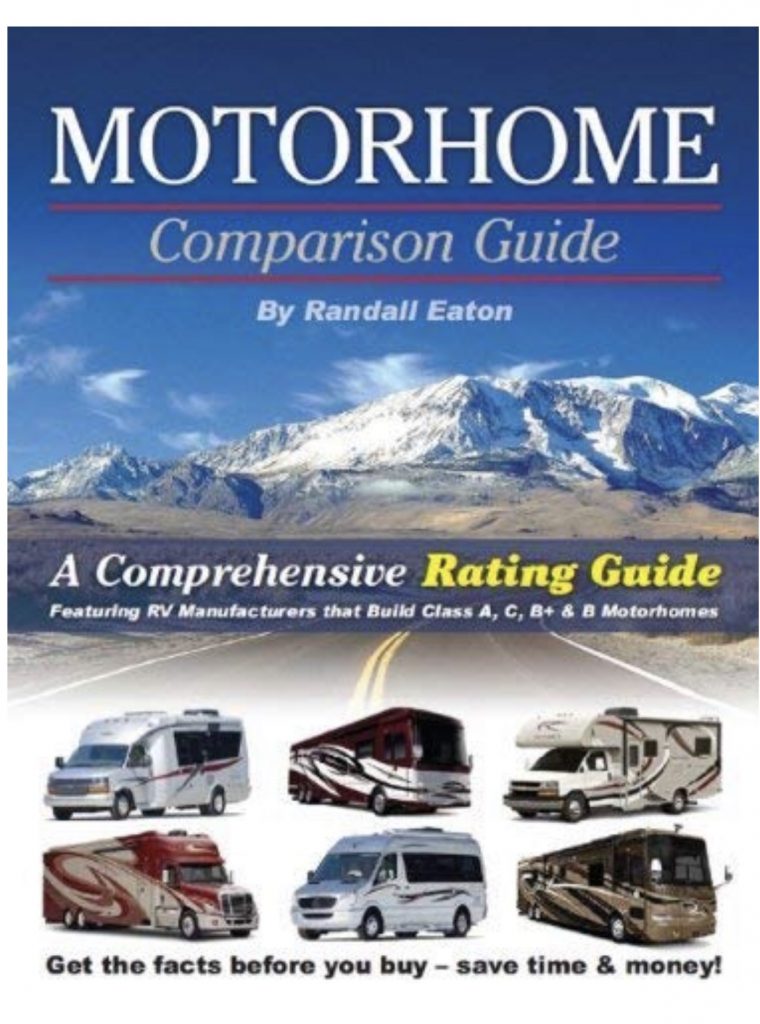 Jo Lynn took her time, used podcasts, forums, old fashioned leg work at RV shows and dealerships and rental experiences before she made her final decision.
Jo Lynn's Tips for Finding the Right RV 
Listen to podcasts – Jo Lynn learned much from the Girl Camper Podcast and the RV Family Travel Atlas Podcast. She listened and relistened applying the advice she learned and taking her time deciding.
Get involved in online forums – when researching a specific product get online and learn from the actual users. Online forums are where owners of particular models share information about the operation of their units. It's a great place for trouble shooting issues and getting advice.
Visit RV Shows – Visit lots of RV shows but do your homework ahead of time. Know what you are going there to see and stay on task. Keep a file of what is still in the running.
Find a reputable RV dealer that you trust – Finding the right dealer may involve going to quite a few quite a few times before you feel comfortable. Making sure that you will be getting the service that you need is an important part of finding the right dealer.
Rent first – It's a good idea to rent the size and style RV that you are considering buying. The cost of rental can be far less than the cost of reselling a 6 month old RV. Renting allows you to feel out the motor home for size, maneuverability, layout and mileage and help you narrow down your choices.
Attend driving school – There are quite a few rental schools and RV ownership and use schools that go a long way in bolstering confidence and enhancing the RV walk through done at dealerships.
Make use of the Motor Home Comparison Guide– this Guide is a comprehensive look and comparison of all the models made by all of the manufacturers.
SHOW NOTES
The Sewer Saddle Bag is a new product designed and developed by Jo and Dennis Baggett, long time RVers. They saw the problem of escaping methane gas at the site and dump station issues in which water pressure could cause the hose to pop out of the receptacle while dumping. They designed this saddle bag made out of 18 gauge vinyl that is nylon reinforced to solve that problem. It's well constructed, washable and the bright yellow "caution" color makes it easy to spot. every purchase from the Sewer Saddle Bag helps Veterans in need. The bag costs $24.95 and you can get a 10% discount with the coupon code Girlcamper. Thanks Dennis and Jo for a needed quality product and for helping our vets.
I am crazy about Camco's new wrapping paper. It's just in time for Christmas but look closely. Although it looks very "Christmasy" it's actually year round paper. For Christmas I will be embellishing it with plaid ribbons of course. It's available on Amazon!