My Holiday Gift Guide for Go RVing!! There's a video of everything on this list on the Go RVing Facebook page.
The Molly Jogger Ice Box has been a favorite I've been using this new "old" Ice Box on my bar now for two years. It is where I store the ice I am going to use in a drink. It will keep a bag of ice for about 24 hours. Its size makes it great for the floor of the passenger seat in my truck too. I keep drinks, snacks and lunch handy there plus, it just looks great! $89.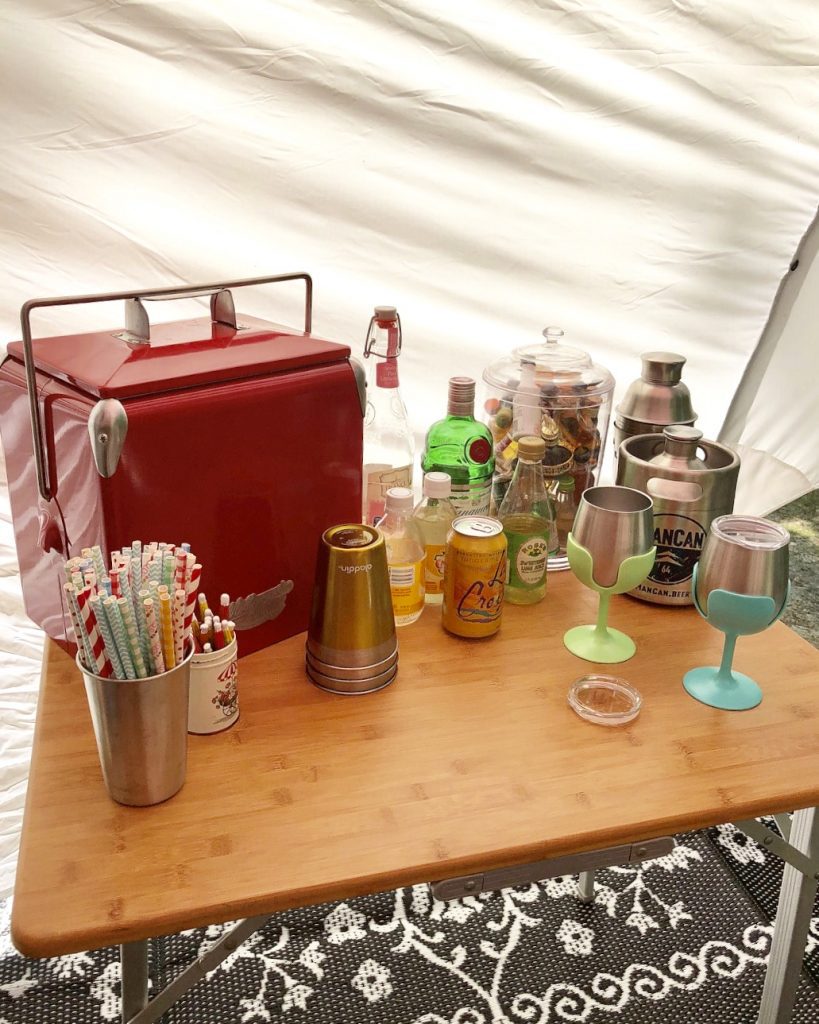 Kavu Long Johns – These are long johns with a twist. In addition to the classic bottom to top one piece style they have the added features of a drawstring hoodie, center pockets and thumb loops, a requirement for cold nights around the campfire.  They are 97% polyester jacquard knit for easy washing and have tight cuffs and bottom hem to keep the cold out. A classic! They are the perfect sleep, nap and lounge apparel on a chilly campout.  $90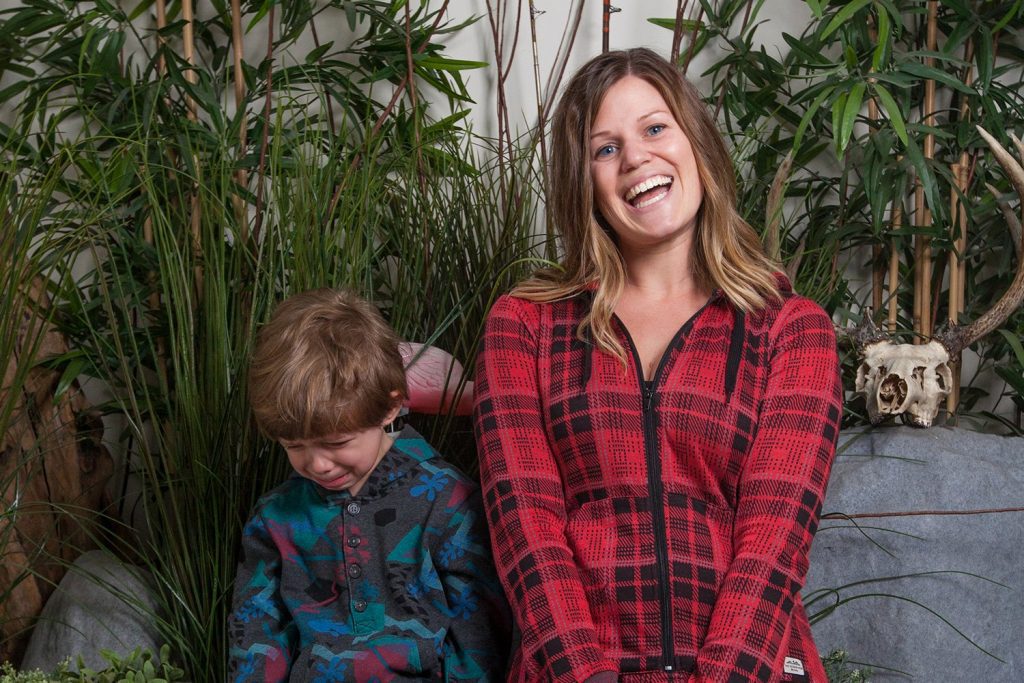 Keen Sneakers – Those who know me know that I love statement footwear! It's hard to get me out of my bowling shoes but these sneakers hit the mark for me. First of all, they are plaid. Can there be too much plaid in the world? I think not. They are a classic design with lots of toe space, soft interior, nicely rolled edges that don't rub, aluminum eyelets that let your feet breathe and a really rich fleece fabric that brushes clean. These are not hiking shoes. They are day tripping shoes for running errands, getting stuff done and looking cute while doing it. $79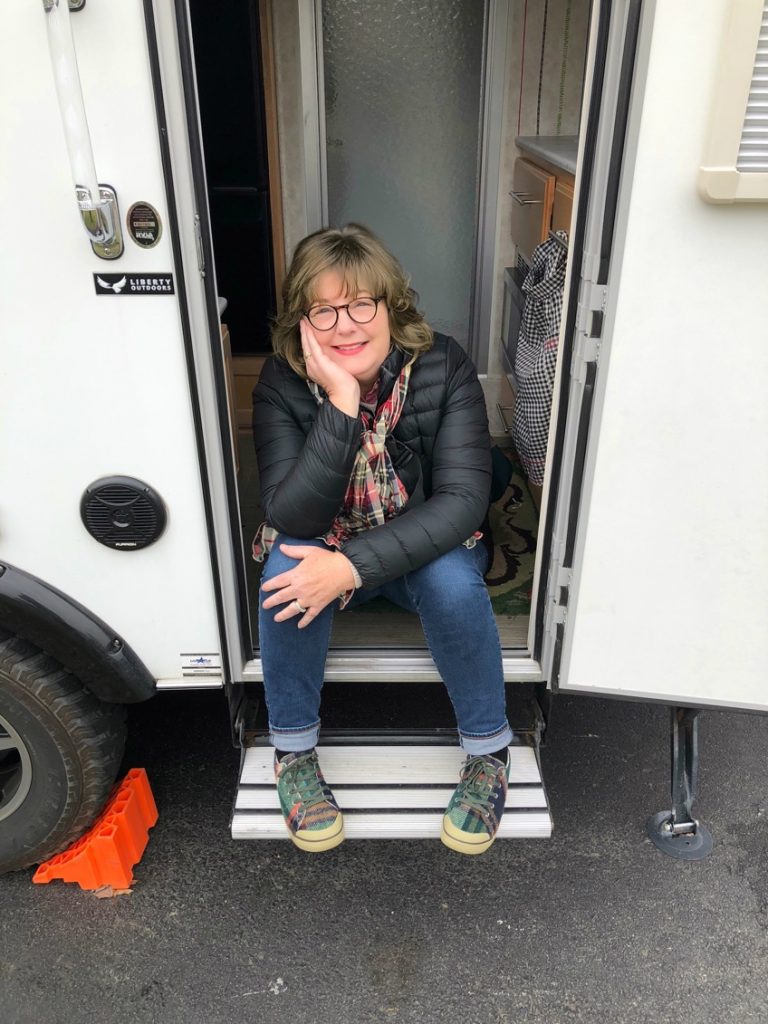 Pendleton Motor Robe – Back in the old days when my grandfather would take us somewhere in his car on those freezing Chicago winter days, he had the Pendleton blanket on the seat for us to sit on. My grandfather was a steel worker in Indiana who owned very few duplicates of things. He had a dress coat, a suit, a summer and winter hat and he had a few Pendleton shirts! We all wish we knew what happened to them!! He understood the value of a dollar and quality. There are few things more timeless than quality wool and items that get passed down. I have taken to giving this blanket to the nieces and nephews as engagement gifts in homage to our "Poppy." It's a great size for the RVer in your life because it serves many purposes. It fits on a camp chair nicely and adds a layer of warmth between you and the night air. It folds neatly across the bottom of a bed to pull up in the night if it gets too cold. It's a great lap robe around the fire, at a game or while tailgating and even if you have seat heaters, it's a welcoming sight to a cold hiker getting back to the car! $99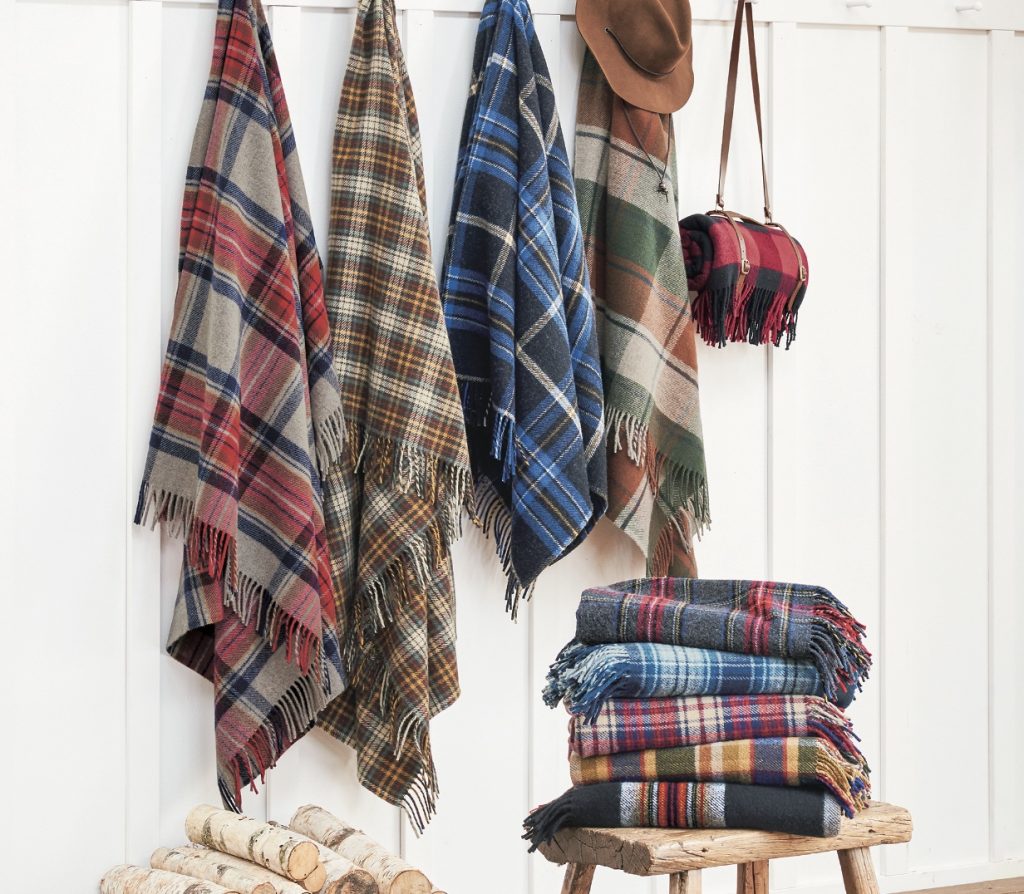 National Parks Candles – The Good and Well Supply Company was started by Megan McLaughlin in the Pacific Northwest. They are each made in small batches from 100% soy. They are petroleum free, GMO free, and lead free. They have balsa wood wicks and each purchase supports the National Parks Foundation. $36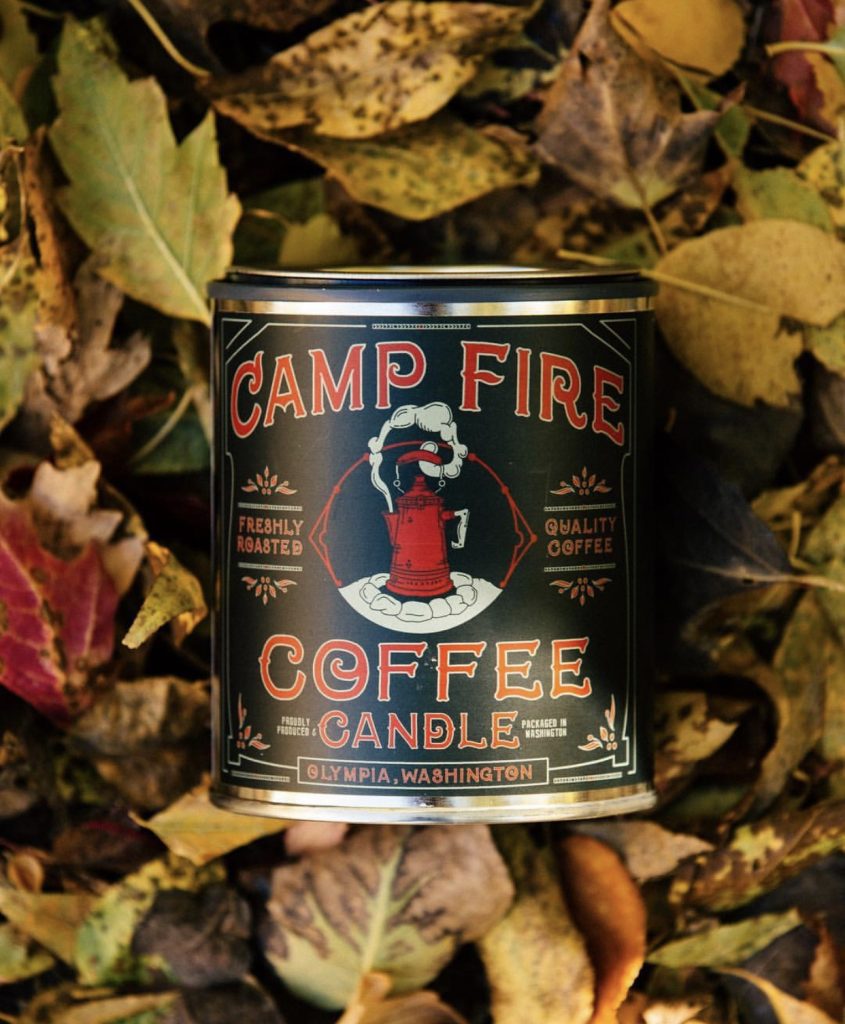 The Pink Steering Wheel Chronicles by Laura Farenthold. A good read for RV lovers and anyone who has ever been dealt a crushing blow in life. This is no sad tale of widowhood and its trials but instead the tale of a woman who used RVing to help herself and daughters gain their footing after the loss of her husband and the girls dad. It is full of poignant, funny and mystical coincidences that kept me turning the pages at a rapid rate. It's a book of hope, chutzpah adn perseverance mixed with stories of our National Parks, backroad towns and the strangers they met along the way who were angels in disguise. A really uplifting read. $15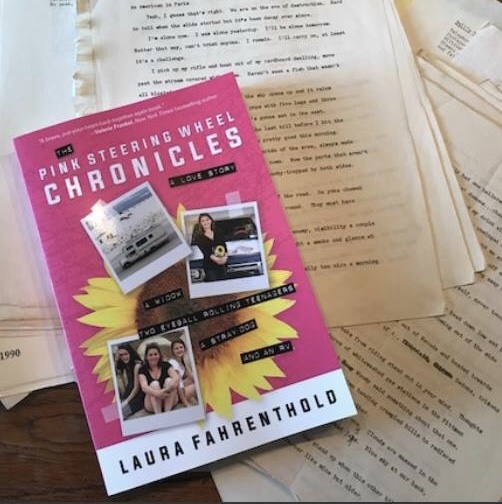 LL Bean Boots – There are two things about these boots that grabbed me. They are plaid, my favorite color, and they are looooong wearing. My sister in law has her pair from high school. They are still handmade in Maine 106 years into the companys history. It's the last pair of boots you will need to buy. They are incredibly warm, have shearling wool lining, thinsulate lined bottoms and wool outer lining. $245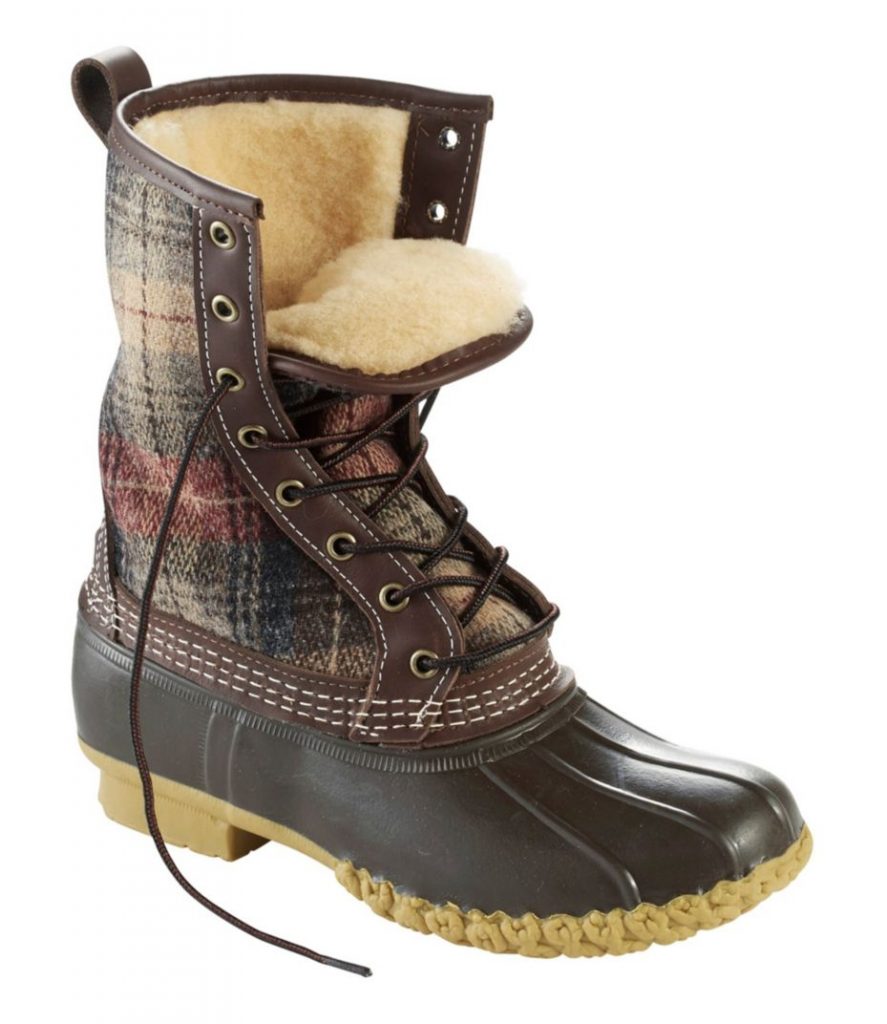 The Wicked Good Cupcake Company – I fell in love with this idea when I first saw it on Shark Tank. They are now my new go to "need to send a gift" item. Their S'mores cupcakes are a great gift to send to a fellow RVer. For $20.95 and a $5 flat shipping fee you can get a two pack of cupcakes complete with spoons, Until January 1 you can get a 10% discount with the coupon code Girlcamper.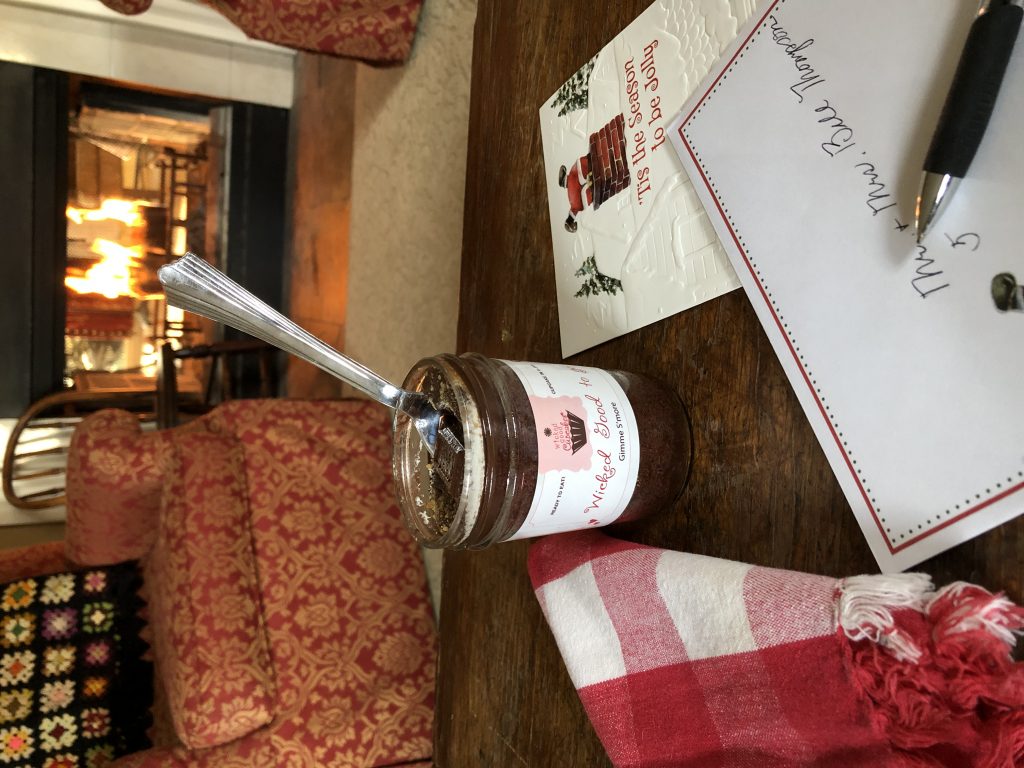 Dune Jewelry – Dune Jewelry makes beautiful keepsake pieces to remember a vacation by. You can mail them your own sand, dried flower petals, crushed stones or other elements that you gathered on vacation and then choose a design. They also have an element bank that allows you to choose sands from your favorite beaches. I was able to purchase a necklace with sands from the beach in Cape May for my daughter without having to drive there to get it. It's a great way to commemorate a trip or give a special keepsake to someone you traveled with.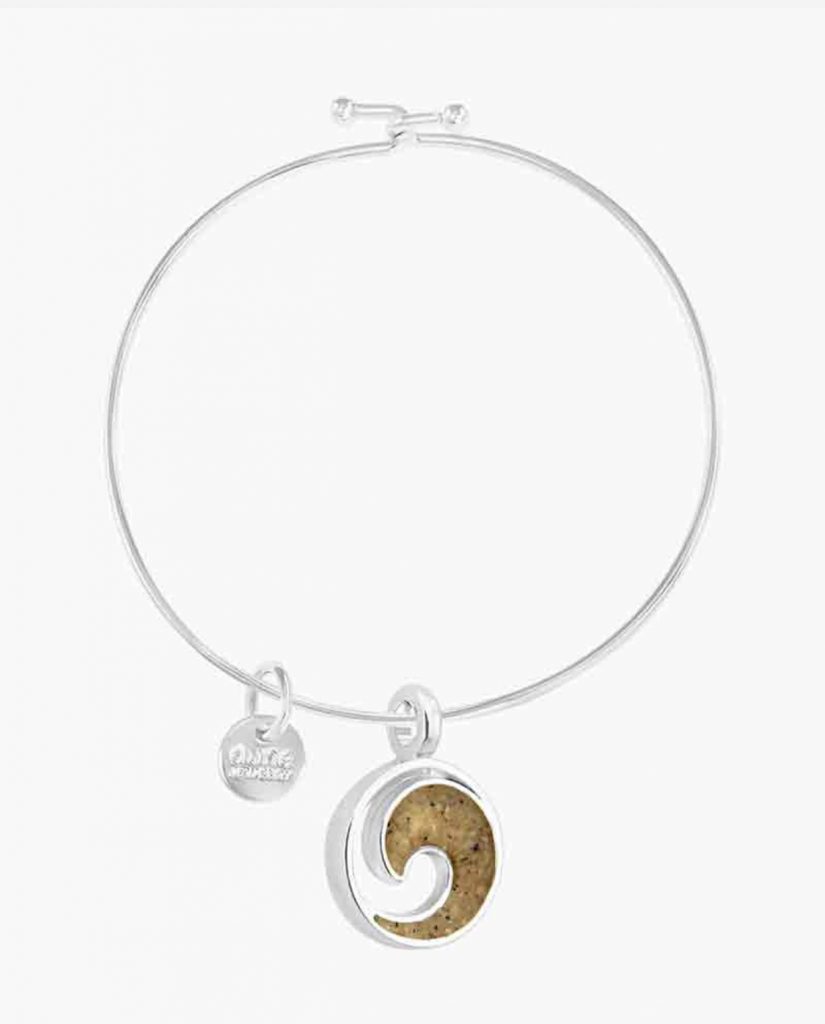 Old School Flashlight – The Chrome Vintage Flashlight is made by United Pacific Company and costs $9.95 on Amazon. They use two D batteries and have a great old school feel. It has a kid intriguing Morse Code Button and a built in retractable hook to hang off a belt loop or tent pole. It's sure to inspire lots of nostalgia and tales of the old days if you put it in an "old farts" stocking.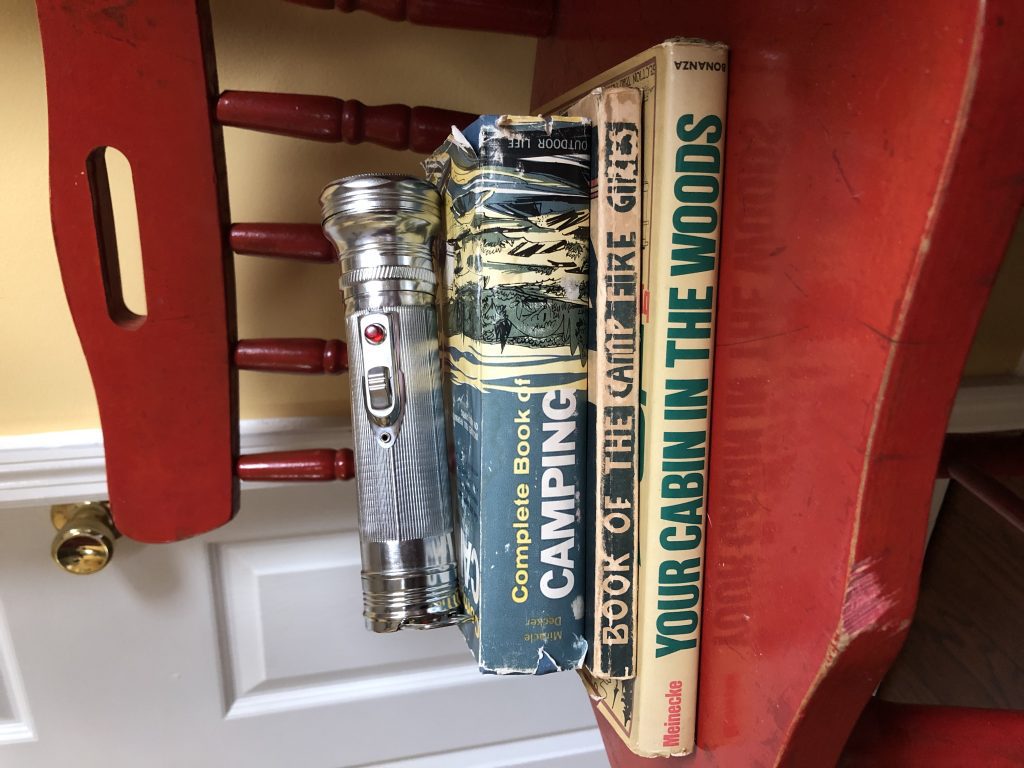 William Sonoma Plaid Insulated Beverage Container. It's a new "old" thermos with a nod to the Plaid Skotch Koolers that I grew up with. This new version of the camp classic holds 16 fluid ounces, has double walled insulation to keep beverages hot for up to 12 hours and like the old version. the cap is also the cup but this one is insulated to keep your drink hot longer. $29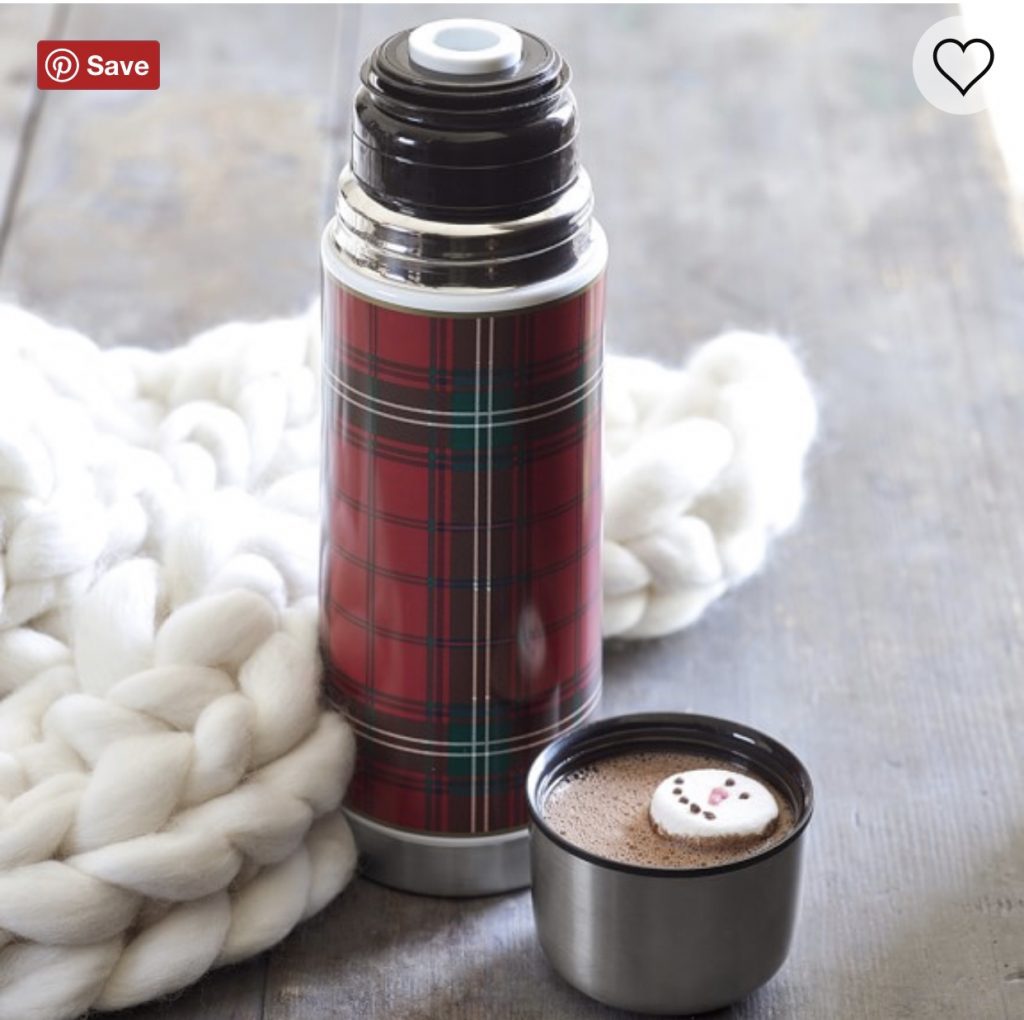 Chill Angel – I was gifted these incredible PJ's last year and I got a festive Christmas color for myself for the winter. They are made of Merino wool that wicks moisture and warm temperatures away from your body to return you to a normal body temperature more quickly. If you are one of those people who wakes up during the night kicking off the covers because you are hot, these PJ's are for you. They are not just sleepwear though, they are luxurious lounge wear on a lazy day and great gear for any outdoor activist. $39-$139