Podcast: Play in new window | Download
I am just back from the big Open House in Elkhart, Indiana where the RV manufacturers were displaying their new products and updated older ones. There are some new RV's out there for the lightweight set and some older ones that deserve a second look. My criteria for this list was that they unit weigh less than 3K pounds and that the user be able to stand up in it. I am often asked, "What can I tow with my (insert midsize SUV or Crossover with a tow package around 5K pounds here)? The Chevy Traverse, Ford Flex and Toyota Highlander are a few that come to mind. Here are a few travel trailers that make the cut for those tow vehicles.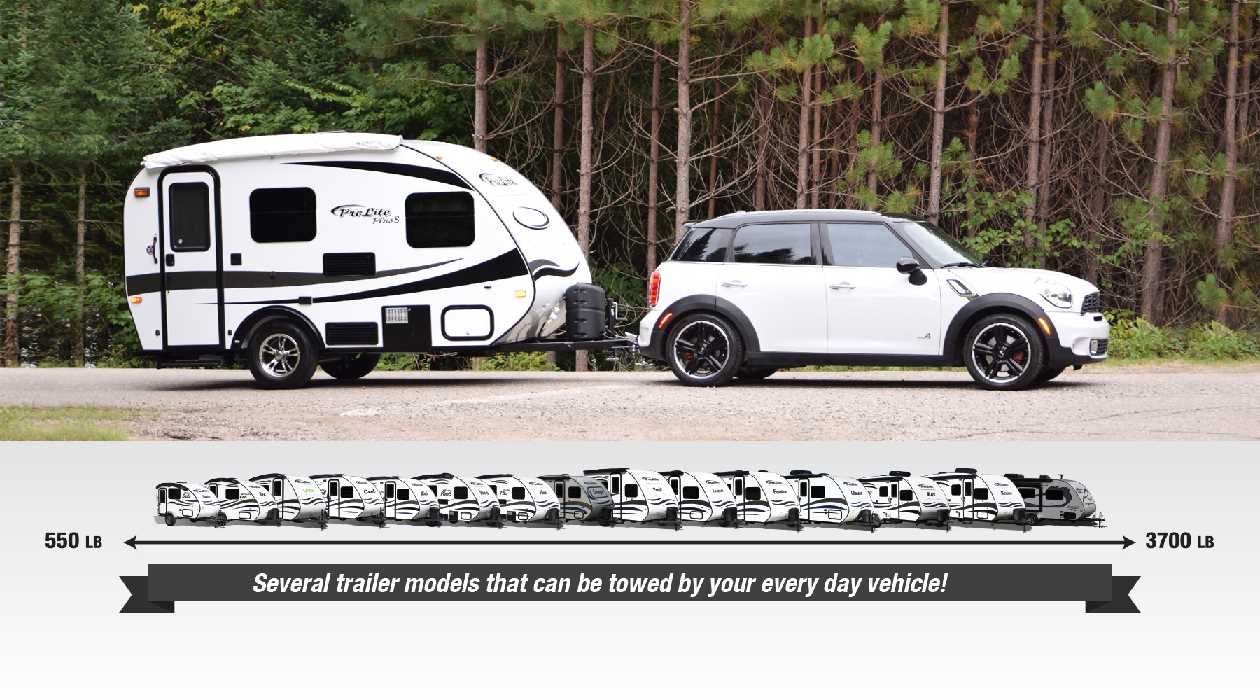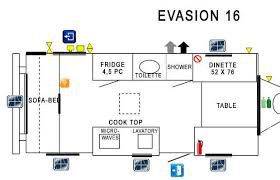 The Evasion by Prolite. This is the classic floorplan used in canned hams throughout the 50's and 60's. I have often wondered why they stopped using this floor plan. It's perfect for a small family. This 1,900pound trailer can sleep five people, two in the rear convertible sofa, two on the front dinette once it is put down and one small child (weight limit 125 pounds) in the upper storage cabinet that can covert to a bunk. They even managed to get a bathroom in it. The unit is perfect for a Girl Camper who doesn't want a vintage trailer, and the accompanying headaches, and for a family with small children. Prolite is a Canadian company moving into the US market. I think they will be successful because there is a growing need for the lightweight models that offer a lot. What this trailer lacks in interior material choices, it makes up for with the practical layout. I'd love to see what a Girl Camper could do styling this trailer!! US pricing around $20K.
Perks
Old school flexible floor plan
Sleeps five
Dry weight of only 1900#'s
Many nice standard features
Lots of windows and light
Negatives
AC is an option and not standard
Small tanks (grey, black and fresh are each just 15 gallons)
Bland interior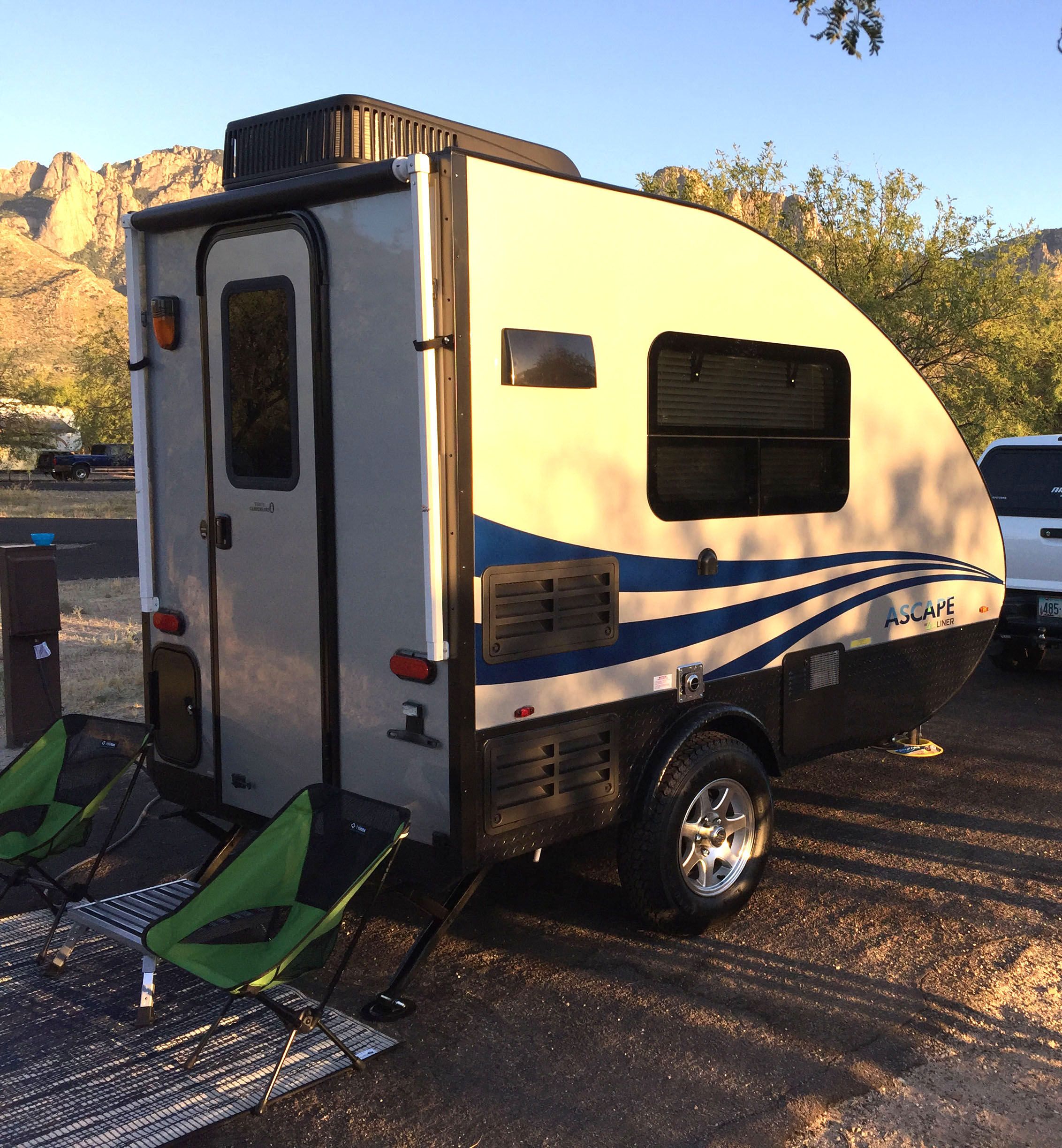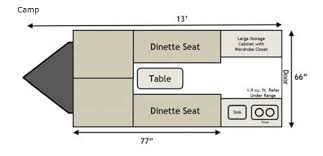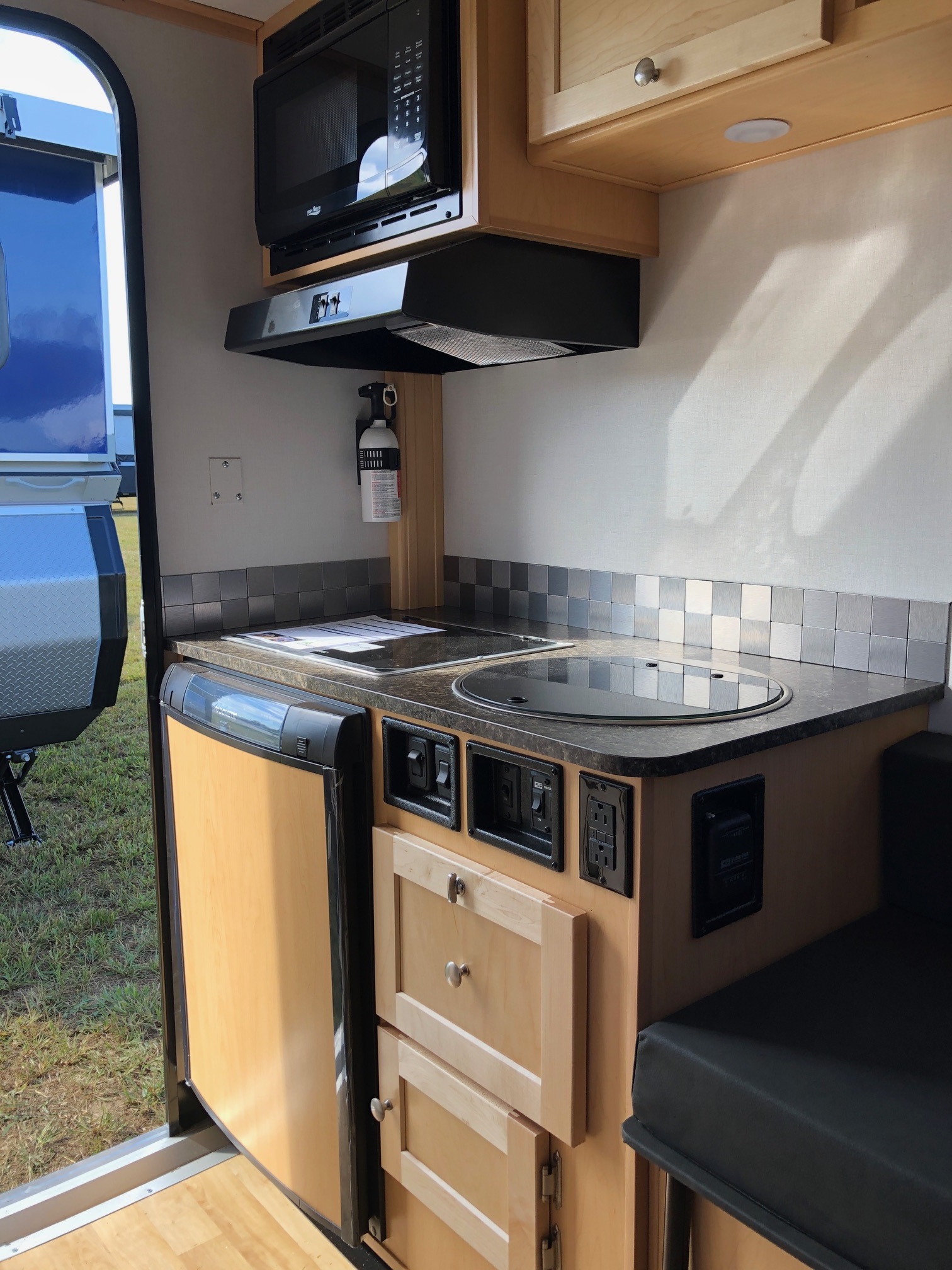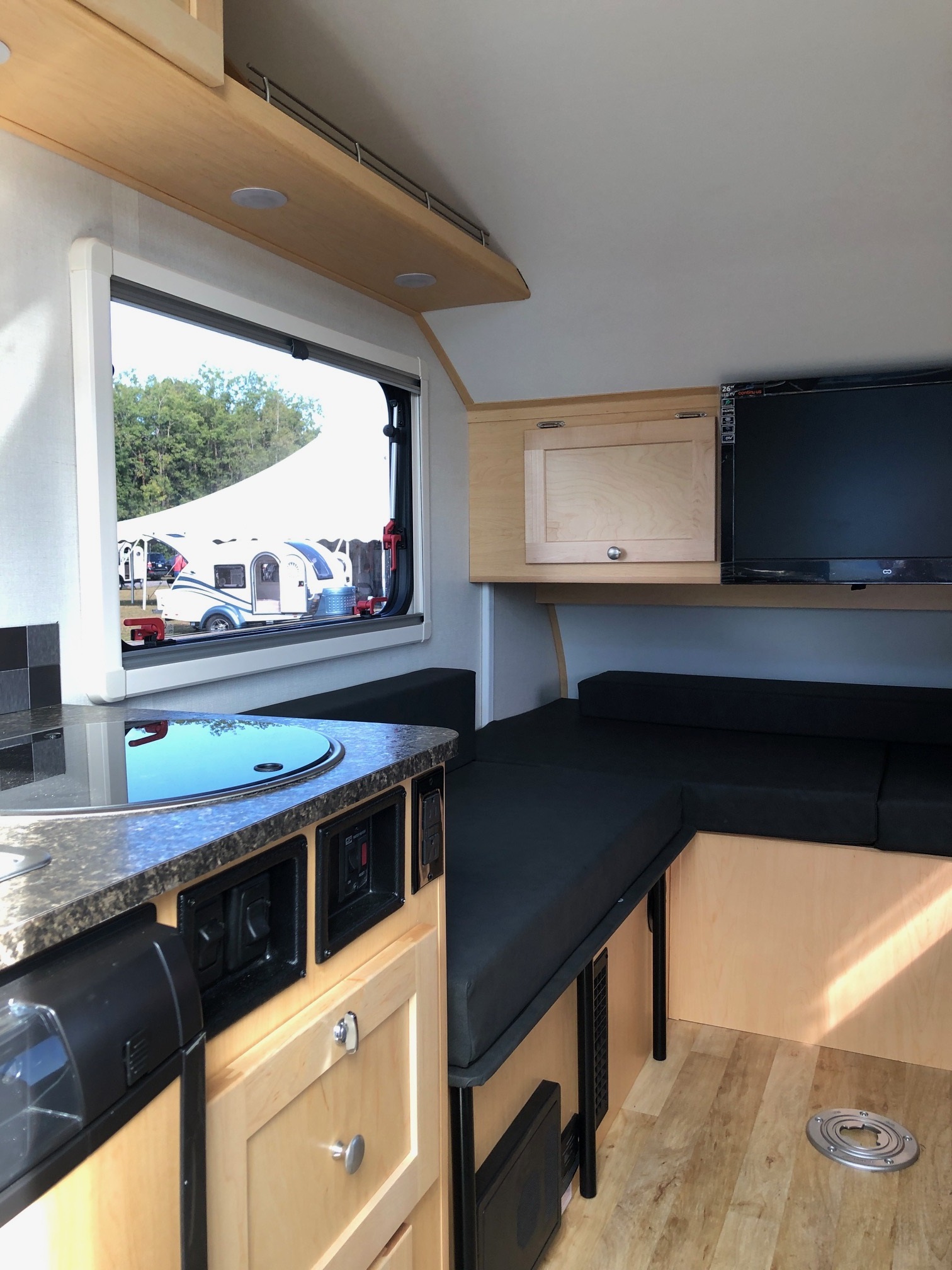 Great Ascape by Aliner. This unit is made by Aliner, the folks that brought us the cute A frame pop up. The Great Ascape Plus weighs in at just 1850#'s. It has a rear entry and a big U-shaped dinette that can be made up as a two twin beds, one large bed or a single twin with the use of the table on the side of it. That's a lot of options for such a small trailer. It's got a wet bath, kitchen with two burner stove, three way refrigerator, a standard rear awning, and nice windows. The interior finishes are also nice and it would not take much to make this a rolling She Shed. An added bonus in my mind is that the rear entry would allow you to store a bicycle in it and not have to do a bike rack. It's a mini toy hauler!
Perks
has everything the larger models have
ability to arrange sleeping quarters to fit taste
has a wet bath
could store a bicycle in it while traveling.
light enough for midsize SUV
Negatives
small inside
limited interior storage
,
In Tech RV's Sol Dawn is a new addition to the lightweight towable world. Last year In Tech RV made a big splash with their Luna model. These folks know how to design and choose finishes. The Dawn looks like a sleek European rail car. The windows are huge and like the Ascape, the front bed has options for how you want to use the space. You can create two twin beds or one large bed across the front while maintaining the option of keeping the table in place. I normally don't like a floor plan where the booth becomes the bed and the table needs to be removed or lowered at night in order to make up the bed but, I would make an exception in this case. The area designated for the booth and sleeping area is very deep but there is still the feeling of plenty of floor space. The windows are just one of the show stoppers in this RV. They are large and come with nice shades. The kitchen is in the rear and offers a two burner propane stove with steel grates and a glass cover for added counter space. It also has a beautiful, deep, stainless steel farm sink with an industrial looking beehive faucet. The wet bath is large with good hardware in it. From a design standpoint this RV was the standout to me. It has a big brother, the Horizon that didn't make the list because it weighs in at between 3,290 and 3,375 pounds. It is a stunning trailer with beautiful features and finishes including a grill and refrigerator that roll out from an outside storage space. There are really too many features to mention here but, follow the link and don't blame me if two hours passes by.
Perks
Large windows and lots of light
Sleek interior finishes
Flexible sleeping options
Good storage
Seats 6 comfortably at the table
Deep stainless kitchen farm sink
Hidden propane tanks
Exterior kitchen on roll out
Negatives
Storage under booth hard to get to
Awning is not electric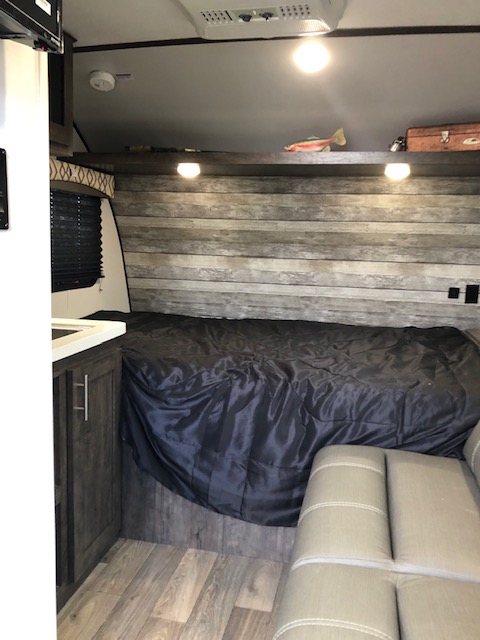 Riverside Retro Silver Series 135 is a new addition to their line up. The Silver Series focuses less on their signature vintage look RV;s and has incorporated some design cues from HGTV with ship lap walls and "real" furniture in this little unit. This, like the Ascape, is a rear entry model but with a very different feel. This model has a full three piece bath which is pretty impressive in a 15′ 9″ RV. When you enter from the rear, the full bath is to your left. The right is a refrigerator and then a small but comfortable love seat. Across from the love seat is a small but functional kitchen. The front is the Queen size bed. The unit has USB ports, a flat screen TV and upgraded gray interior cabinets. It's a lot of comfort in a small travel trailer. It weighs in at just over 2,500 pounds.
Perks
full three piece bath
really light weight
rear entry
electric awning is standard
comfortable sofa
Negatives
no rear awning
no booth
no front window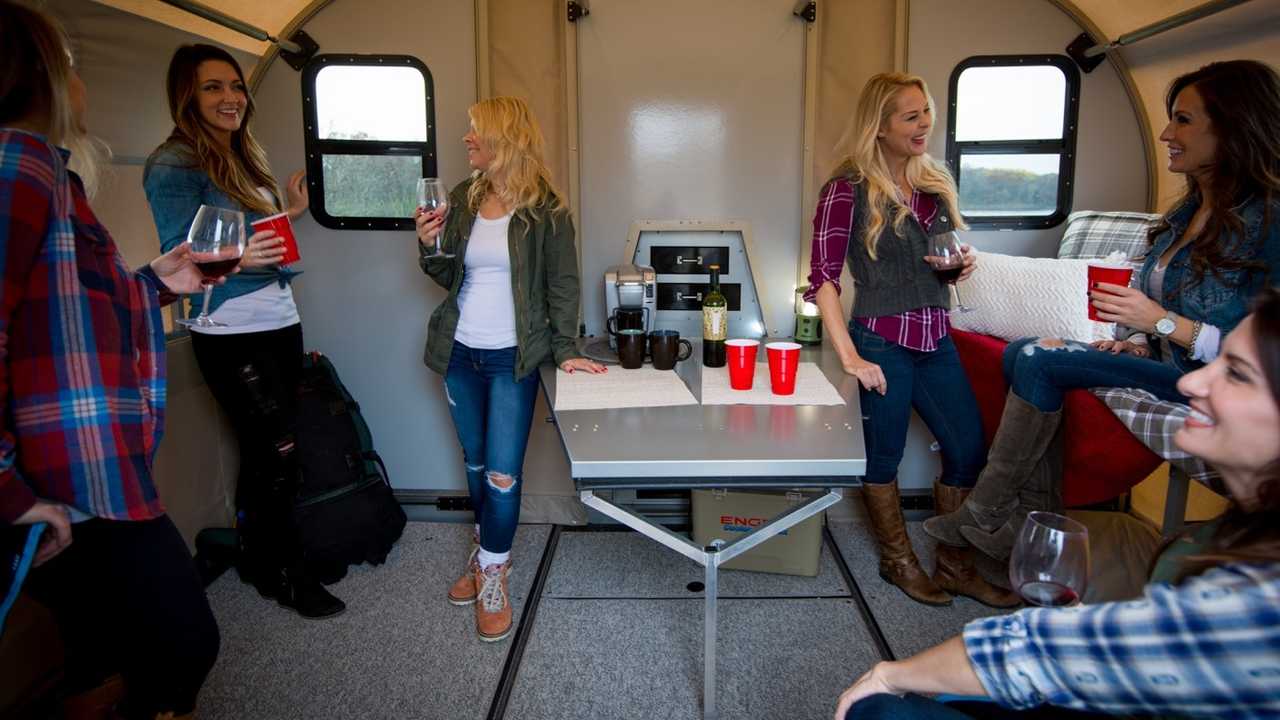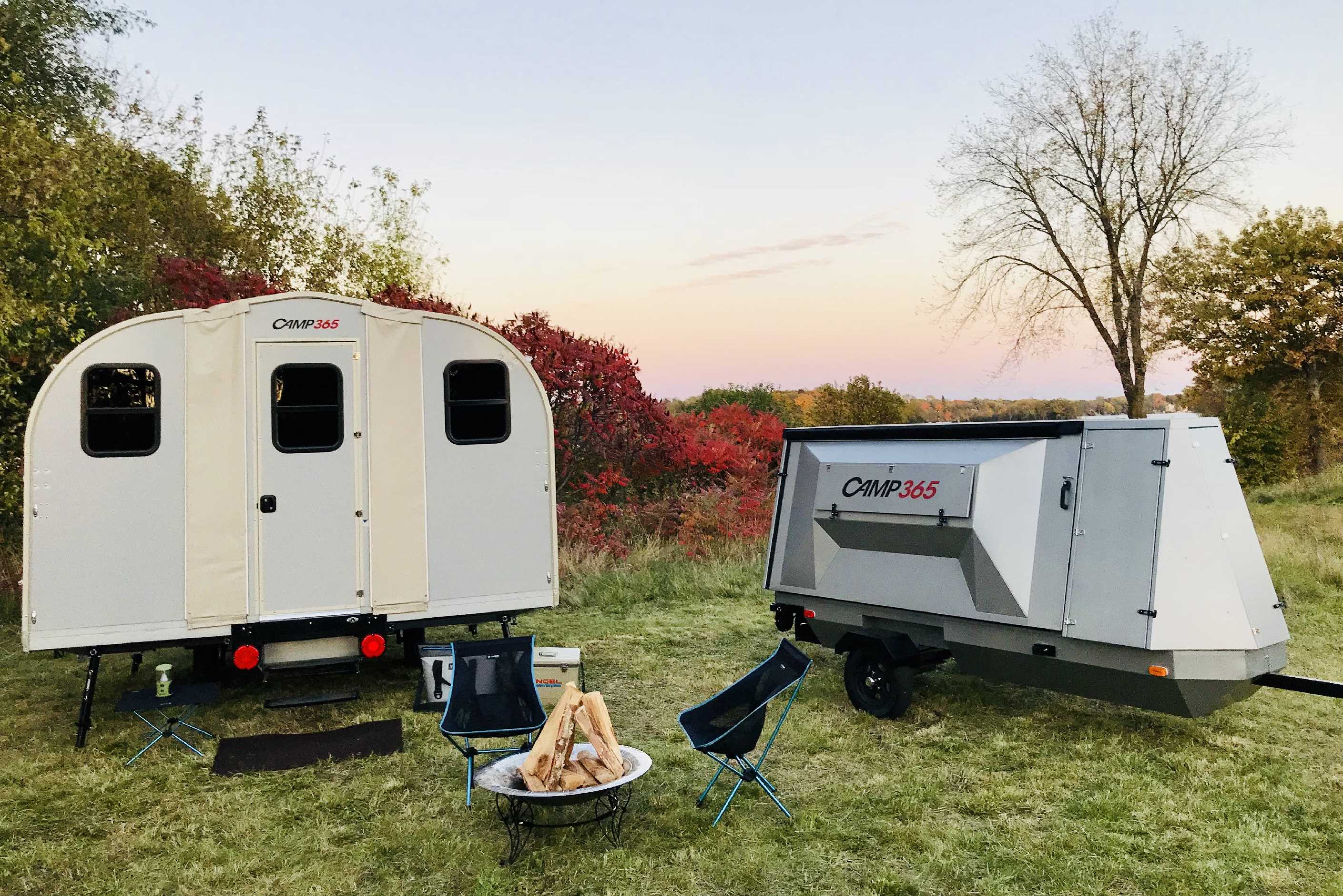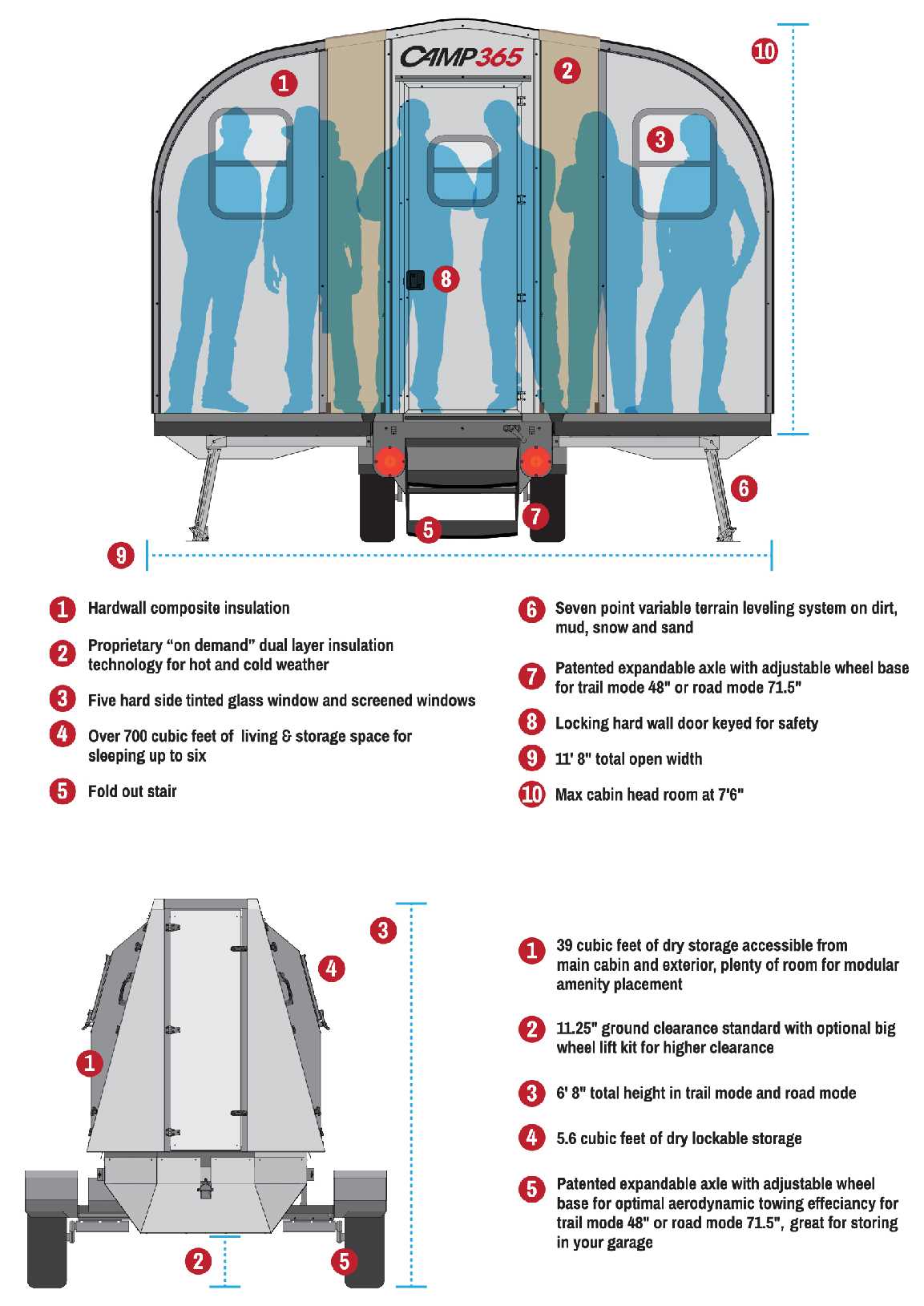 Camp 365 is the latest in modern pop up design. This RV weighs in at only 1,500#'s. I was so impressed with the design. The company bills it as a 'cabin' and the name fits. To me it felt like a really upgraded military installation. I say upgraded because no troops ever got AC and heat in a camp cabin. This unit does so much and they have thought of everything here. The design is very multi-functional with the table doing double duty as the front cover of the RV as it rolls down the road. It's a perfect unit for off roading and boondocking but a great RV for family camping at campgrounds as well. There are multiple options for setting up the interior including two sets of bunk beds or two Queen beds or a set of bunks and a Queen bed. You can use the table option inside or outside. There is 5.6 cubic feet of dry lockable storage and the cabin interior height is 7'6″. Of all the units I saw in Elkhart this one won first prize in my mind for innovation and smart design. At first glance it may not seem like a Girl Camper choice but I urge you to consider it from a different angle.
Perks
holds a lot of people
flexible sleeping options
lightweight and easy to tow
doesn't require large tow vehicle
can be stored in a garage
lots of storage space
Negatives
can't access interior while traveling
requires assembly when you arrive
have to reopen and dry if you fold it up in the rain
The RV industry is making more lightweight RV's than ever before.Consumer demand for products that are easy to tow, consume less gas and leave a smaller footprint is driving innovation across the industry.