Recently, Janine Pettit, our founder here at Girl Camper, posted an update on the Girl Camper Headquarters Facebook page about taking a walk, in the rain, and in the middle of a workday—and how great she felt about it afterwards.
"As I get older, I more often give myself permission to do things my way. I have figured this out about myself. I'm not a gym girl. I'm not someone who's going to be in yoga pants at the Y at 7 AM. Or Noon. Or 6 PM…. I just don't like gyms. I don't want the lights, I don't want loud music, I don't want crowds! I DO want to keep health risks at bay, get an endorphin rush, feel good about taking charge of my health and be as healthy as I can be."
I think many of us can relate Janine! Although I'm an avid yogi, there is something about walking that connects us; to nature, our community, our inner-selves, or each other.
So why do we feel so good when we walk?
Serotonin for starters. Serotonin is a hormone that is a mood enhancer and gives us that "feel-good" sensation. When we walk with a friend or two, we amp up the serotonin factor even more because we are enjoying the company of those we care about and chatting about things that are important to us. If we are wrestling with some sort of stress or chaos in our lives, we are releasing a pressure at the same time as getting a serotonin rush—which helps us look at the situation in a more objective and positive way.
Walking in groups seems to have wide-ranging health benefits and is a great way to be proactive. Data shows the reduction of both systolic and diastolic blood pressure, resting heart rate, body fat, body mass index, and total cholesterol. It increases our blood flow and circulation which is beneficial to every organ in our bodies.
It also reduces depression.
Walking groups are typically short walks of under an hour, outside in nature. We not only receive the health benefits provided by the physical exercise, we have a more positive attitude towards it because of the companionship and shared experience of wellness. This changes the mental game from one of motivation to one of inspiration.
In a 2010 study, data showed that a surprisingly small increase in walking was associated with meaningful health benefits. Statistics prove that regular physical activity contributes to the prevention of cancer, cardiovascular disease, hypertension, diabetes and other chronic diseases. Walking is a simple, easy and affordable way to get this physical activity and one most of us can do.
But don't let the lack of a group or walking buddy stop you. Solitary walking has all the same physical health benefits as group walking and is meditative and healing for our bodies and souls. Sometimes we just need to put on a playlist and go. Or sometimes we need to hear the sounds of nature, or even the sounds of the city. Solitary walking can help us sort through our problems, or rather, process and release them. It's a great way to let go of anger and clear the liver as well.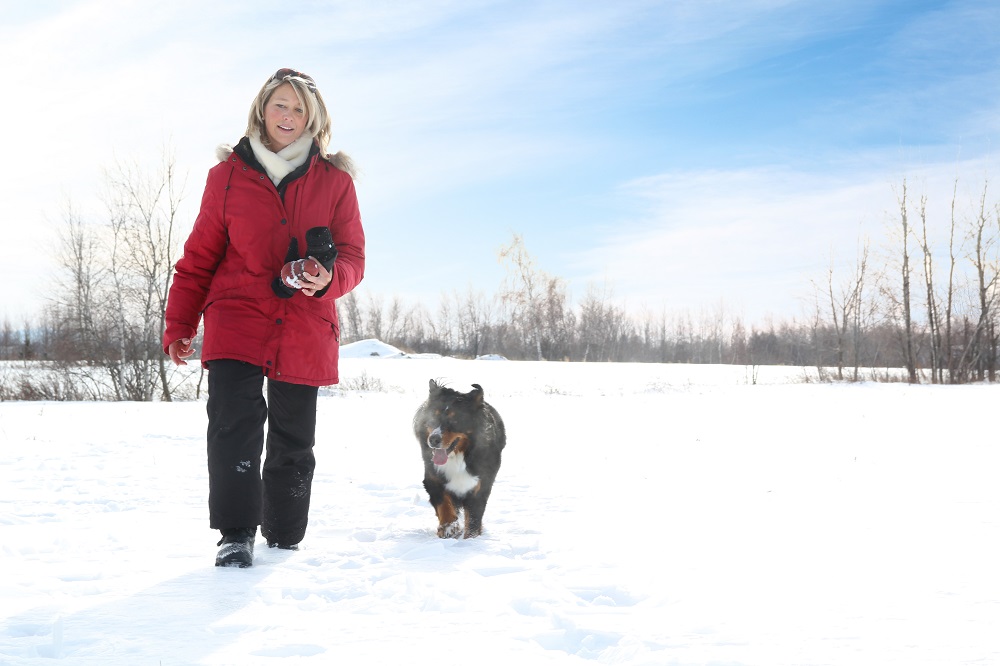 How much should we be walking?
According to a Harvard health study, 2.5 hours a week minimum. While you want to get a good 20-30 minute walk in for maximum benefits, a 10 minute walk is better than no walk at all. And even if you schedule 2 to 3 walks per week for your exercise, don't skimp on the small daily choices you can make such as parking at the end of lot at the market, taking the stairs instead of the escalator, and leaving the car at home to run a nearby errand. It all adds up!
I loved that Janine said she had walked in the rain (even posted a selfie of her rainbows and umbrella). Unless there's ice on the path or a violent storm outside, we shouldn't let the weather be an excuse to stay put. We simply need to put on different clothes. Some of the best walks and hikes I've had have been on rainy fall afternoons. The colors are more vibrant and the rain is grounding and cleansing for the spirit. Winter walks are serene and peaceful and a great way to get some vitamin D and endorphins during a time of year we want to typically hibernate. Plus, there is nothing as beautiful as the sunshine filtering through a fresh snow.
Janine joined 99Walks and loved it so much that she forged a partnership (more on that in another post!). She is a role model to so many of us and wants to see everyone succeed, so I can see why this is such a great fit for her.
"I joined because I like being part of a community of women who are supporting each other. It's kind of my jam….this is just me fan-girling over something that is working for me. I guess I need the accountability more than I thought I did. I don't like letting people down and I like the feeling that we're helping each other make healthy changes. My afternoons are now spent on an invigorating walk and I am discovering that my afternoon work is so much more productive. That alone is a good enough reason to keep it up. No more brain fog, coffee and afternoon naps! I'm going to walk it off!"
Thank you Janine. You inspire us!
So check out 99 Walks, put one foot in front of the other…and start walking for health and happiness!
99 Walks — A community of women Improving Wellness & Inspiring Happiness through the simple act of walking together. Inspirational exercise classes, podcasts, meditation and workout music to keep you going. Monthly rewards for reaching your walking goals. Join with friends or make new friends to keep you motivated.
Sources:
Health Benefits of Increased Walking for Sedentary, Generally Healthy Older Adults: Using Longitudinal Data to Approximate an Intervention Trial; https://www.ncbi.nlm.nih.gov/pmc/articles/PMC2920578/
Health Benefits of Daily Walking on Mortality Among Younger-Elderly Men With or Without Major Critical Diseases in the New Integrated Suburban Seniority Investigation Project: A Prospective Cohort Study; https://www.ncbi.nlm.nih.gov/pmc/articles/PMC4626390/
Is there evidence that walking groups have health benefits? A systematic review and meta-analysis; https://www.ncbi.nlm.nih.gov/pmc/articles/PMC4453623/
Walking for Health; https://www.health.harvard.edu/exercise-and-fitness/walking-for-health