Podcast: Play in new window | Download
Subscribe: Apple Podcasts | Email | RSS
Click the arrow before to listen to the podcast.
Before we head into this week's show I'm welcoming our newest Girl Camper friendly dealership and podcast sponsor,  Bankston Motor Homes of Alabama and Tennessee. Bankston's is a Number One Best in Business Award Winner with five locations and over 500 new RV's arriving each month.  They are a family owned dealership that "has been selling motor homes, and family dreams, since 1970."  Mr. Bankston,  the President and owner of Bankston's has plenty of experience RVing himself. He raised his own children doing it and still camps today in his Class A Motorhome. The fun part of a multi generational dealership is that its in their blood! Two of the Banskston grandsons run the dealership along with their Grandpa today. I've said it before and I will say it again – in my own experience it is the family owned dealerships that have the highest dedication to the customer and the industry. They are the dealerships that go the extra mile and I am so looking froward to bringing that dedication and enthusiasm to the Girl Camper Podcast listeners through our new association. Stay posted for upcoming events! We've got some great things planned.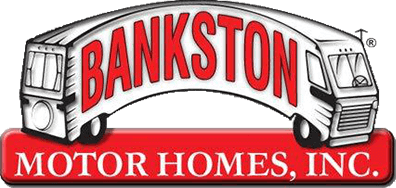 I'm also sharing my RV Show Tips for those that are ready to buy. RV Shows can be daunting and you need a strategy for tackling them and making the best use of your time. For those who are ready to buy and have done your online research the RV Show itself is a great opportunity to see the models, different floor plans and compare prices.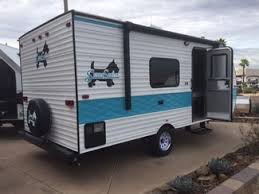 Here's my strategy for those who are ready to buy!
Know your Tow! If you already own the tow vehicle you plan to use make sure you know its GVWR. I suggest going to the RV Safety and Education Foundations video on Matching Trucks to Trailers and make sure you are buying something that can handle all you plan to tow and haul in both your truck and trailer. You will also find many good articles and FAQ's answered here. Lean heavily on this site for expert information. Walter Canon, the Executive Director has been a guest on the podcast and he is the top in his field.
Before the show – get a notebook and write out the models you are looking at the old fashioned way. Keep that information handy so you can make additional notes at the show.
Study the show map and mark out the dealers and models you plan to look at. The shows are often quite large and knowing ahead of time where your target spots are saves time and energy.
Do online research about the dealers that are carrying the models you hope to look at. You might want to call the dealer and ask if they are bringing the model you are interested in. Take a look at their online reviews and read customer notes. Sometimes the best price is not the best deal. Sometimes paying a higher price for a dealership with a better reputation may be the better deal.
Show Day Strategy – Start the day as early as possible. If you can be there when the doors open you can have the attention of sales people and floor space to really look at the models. Also, if you can take a day off work and go on a weekday you are always better off.
Resist the urge to tire kick the 500K dollar Class A's and stick to your notebook. Leave the dream machines for another day.
Have your phone or camera and take pictures of all the models. Before you take a picture of the trailer itself, photograph the outside of it including the name of it and the poster of all the statistics and floor plans along with the show price. It is so easy to have the information bleed into each other after you have looked at two or three models.
When viewing the trailers – pay close attention to the available storage and where it is at. If it has 40% of the available storage under the bench seats and bed ask yourself if that will be a problem for you. Try to think of the things you take along and where you will put them.
Pay attention to the windows. Are there enough? Do they open in a way that will suit you? Do they have covers that you like or will you need to upgrade that? Is there enough airflow? Will the windows by the bed pose a problem if you read in bed?
Kitchen – Is there enough refrigerator space? Is the fridge at upper level or under the cabinet? Is there enough storage? Counter space? Imagine yourself cooking there? Is the sink deep enough?
Bathroom- If it is a wet bath, can you turn around in it? What size storage tanks does it have? Where will you keep toiletries and dry towels if it is a wet bath?
The bed – It's okay to lay down on a bed at an RV show. Go ahead! Is it long enough? If it is against the wall, will that work for you? Are the windows near it enough to give you air? Privacy? Is there lighting for reading in bed? Are there plugs near the bed and a USB port? Is there enough clothes storage?
Dining table – Can it sit four comfortably? Do you need it to fold down for an additional bed? Do you prefer the U shaped table? Does the table go up and down easily?
Try and get through the trailers you want to see by lunch time and review your findings over lunch. Return and ask any questions you have and see how the price compares to the prices you saw for the model before the show. Frequently RV Show prices are some of the lowest of the year but not always. It's really about supply and demand so still shop price and see if the dealer will match a lower price you may have found.
Lastly, go to the seminars if you can. Industry experts give them for free and they are a fount of great information. Some of the shows are given by resorts trying to sell you a spot. Look over the menu of speakers and choose the industry experts.
RV Shows are a great way to see many different manufacturer models and floor plans in one place and to narrow down your choices to get your RV dream rolling.