Podcast: Play in new window | Download
On this weeks show my guest is Erin Theim of Nevada City, California. Erin and her husband Dan are the owners of Inn Town Campground in Nevada City, California. While living in New Zealand they had the opportunity to camp New Zealand style and they liked much of what they saw in how the campgrounds operate there. When the opportunity arose in their own town of Nevada City to buy a property only one mile from the historic downtown area, they took a leap of faith and bought it to build their dream campground.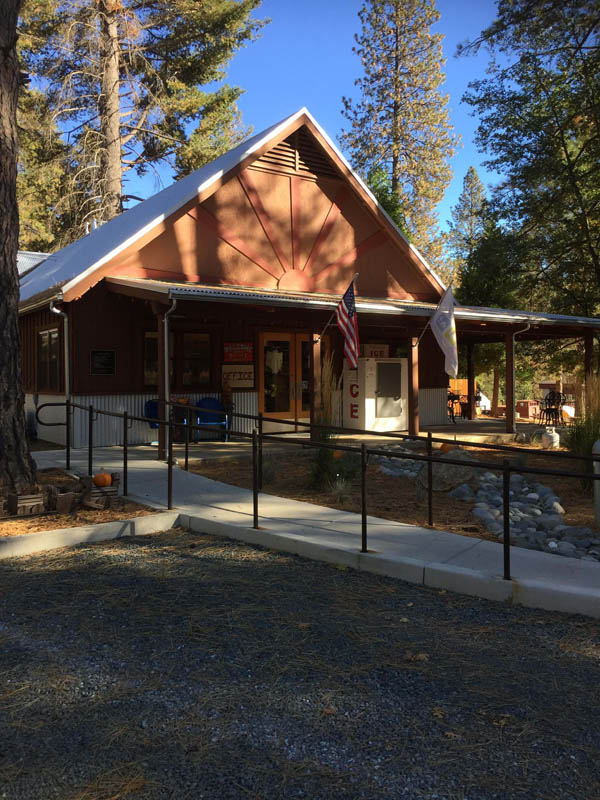 I had the opportunity to stay there a few weeks ago and experience the glamping tents that draw in visitors from all over the country. The Girl Campers held a camp out there and we had a chance to camp like girls but also to enjoy the beautiful downtown Nevada City.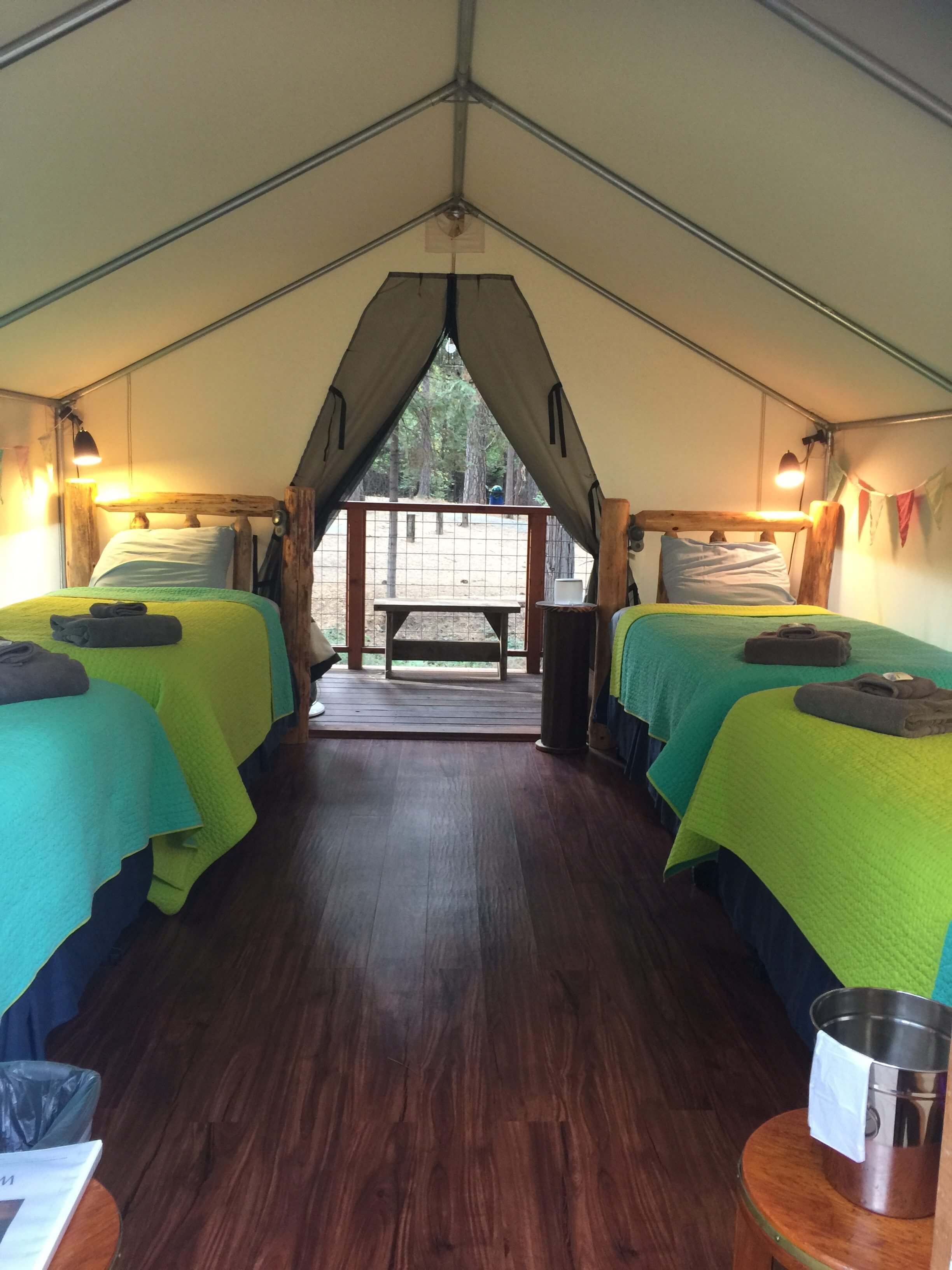 Our glamping tent came fully equipped with beautiful linens, towels, heated mattress pads and a covered rear porch with a stunning view of the woods and colorful trees. Since I flew in to the Sacramento Airport to meet up with local friends I appreciated that I could camp without having to bring any equipment other than my clothing. The tent was so comfortable and clean and each bed had its own plug for charging and reading light. Each glamping tent at Inn Town Campground has been beautifully curated with finds from local antiques shops.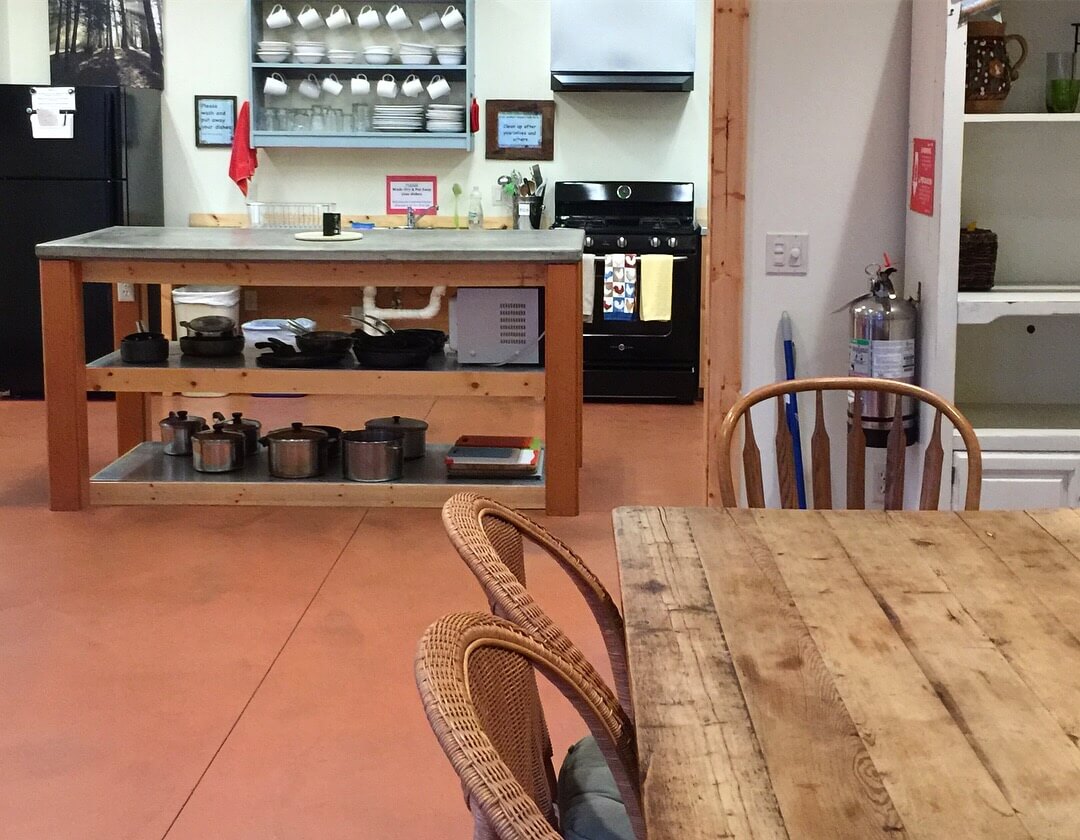 The gathering space off the office is like a community center and has a communal kitchen with two stoves and a refrigerator and is stocked with pots, pans, cooking  utensils and dishes. We only had to bring our food and beverages. The gang all gathered there on Friday night for a pot luck meet and greet. The three rooms are very inviting and it was wonderful meeting the other people camping there. It's a great place for tent campers who might not want to break out the camp stove to share meals.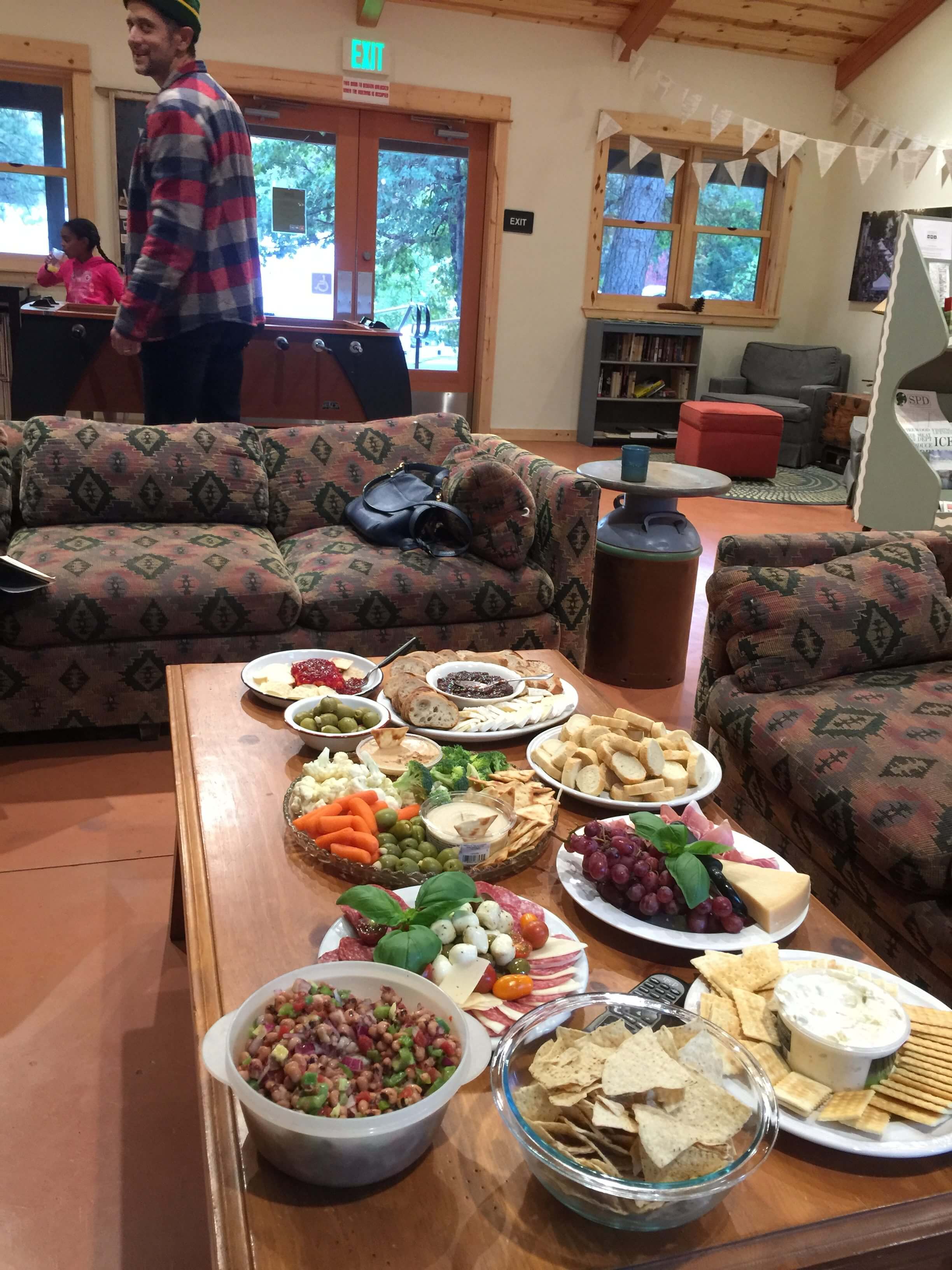 Attached to the kitchen and dining room is a great room with wood stove, Foos Ball table and cozy reading nooks. I was the first one there each morning to get the coffee brewing. We used this room for our meals and as a meeting place to gather for hikes.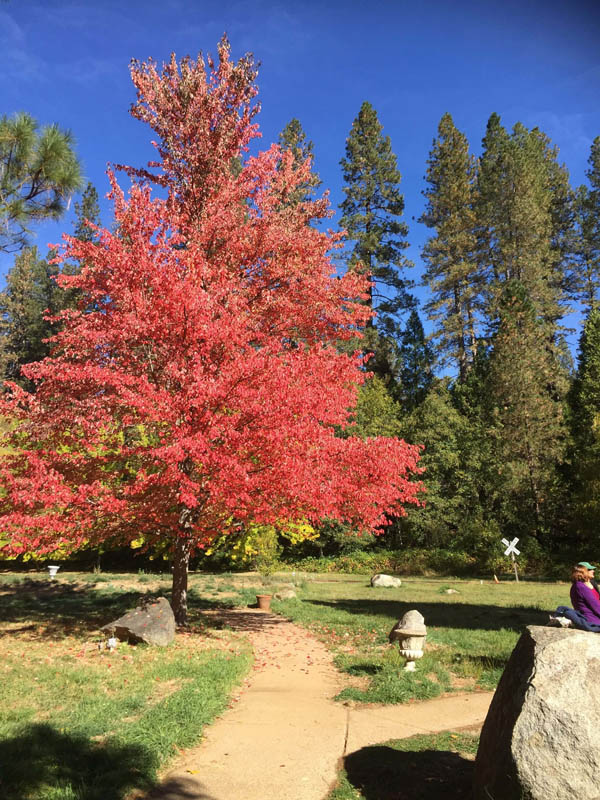 There's a one mile trail that begins at the rear of the campground and leads into town. It was an easy hike and great exercise on a fall day. We all enjoyed a great day in town shopping at the Farmers Market, souvenir shops and local artisans wares. Nevada City is an old mining town with a rich history and beautifully restored buildings. It's where old hippies and Gen Xers peacefully coexist. It's inviting, friendly and full of an interesting cross section of smiling, dog walking locals and day tripping tourists.
Erin and Dan Theim have created an urban campground with a very state park feel. You have the best of both worlds there with the deeply wooded and peaceful campground with an historic town and all its offerings a short hike away. I'm alrea working out a way to make this an annual event!