They say you should write the book you want to read. Well, we created the magazine we want to buy! I am a magazine nut and whenever I rummage through the niche magazine section at the bookstore, I am always disappointed that there are very few magazines dedicated to camping. The ones that do exist seem, like everything else these days, are geared toward the millennials. I got tired of looking at tall thin blondes showering off the back of their vans on some desert boondocking site. I wanted to create a magazine that spoke to our audience – women of all ages, shapes, colors, orientations and states of life and let them know we saved them a seat around the campfire. The magazine is for every kind of camper too – those completely new to camping or dreaming of it one day, those returning to an old pastime or those experienced campers looking to meet like-minded friends. Car campers, tent toters, hammock hangers, RVers or cabin renters are all welcome at Girl Camper.
So, I gathered the dream team here at Girl Camper and said, "Here's what I want to see in a magazine. What do you want to see?" Within hours, Girl Camper Magazine was on the story board and we were all in! We take that tag line, "Going Places and Doing Things" seriously. We do things! We made our own magazine with the things that speak to us, real life Girl Campers and Girl Camper wannabes.
If you liked the summer edition you're going to LOVE the fall😊 We've added 20 more pages of content and include special Girl Camper discounts from many of our advertisers. We've included a holiday guide with great gift ideas; a gorgeous DIY project, vans you can camp in, our favorite campgrounds, expert industry advice, tips for traveling with your dog, delicious and easy foil packet recipes and the main feature – a story of Grandma Joy who started camping at 85-years old (she's now 91 and still going strong!) This is just a peek at the stories you'll find in our latest issue.
If you're not already subscribing, head over to www.girlcamper.com/girlcamper-magazine to order your subscription today – and think about giving one to your camping BFF as a holiday gift! The deadline to subscribe to the print edition for the fall 2020 issue is Tuesday, October 6th at midnight EST but once you subscribe, you'll have access to all digital issues including our inaugural Summer 2020.  You'll get 4 gorgeous issues for $32 – just $8 each for what I believe is truly a collectable, coffee-table tome.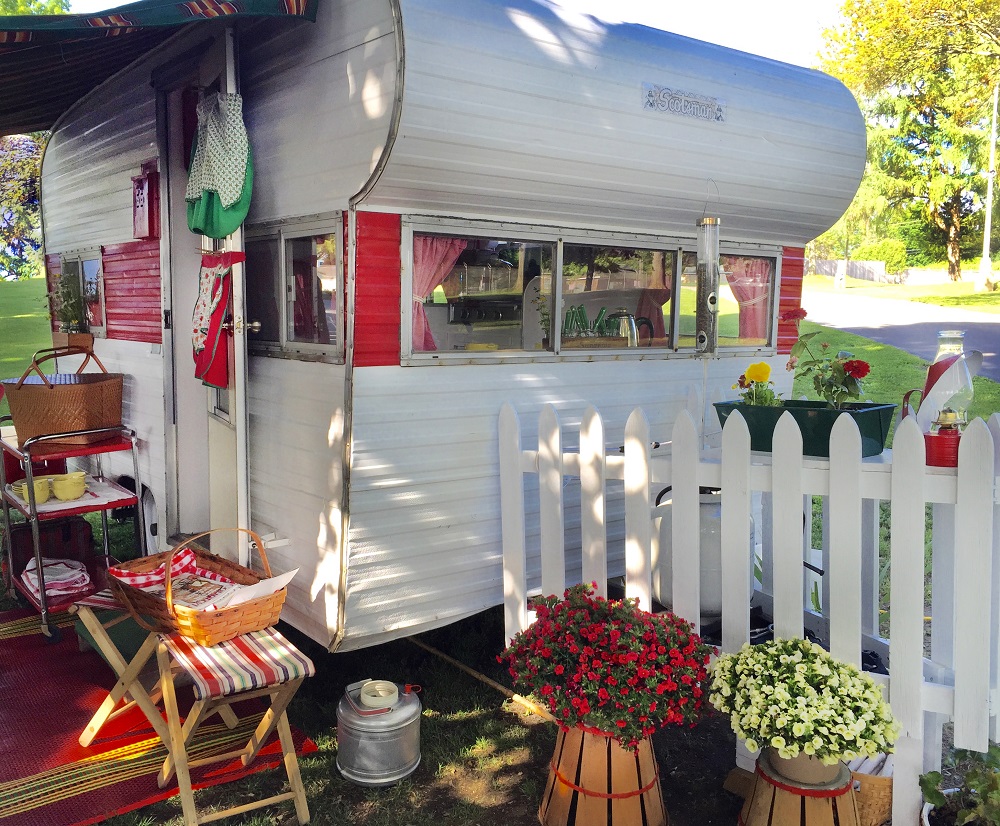 UPDATE: Girl Camper Magazine is truly beautiful – but don't take our word for it! The Academy Awards of the publishing industry are The Folios: Eddie & Ozzies Awards. Our very first issue won a coveted Honorable Mention for Best Design! More than 3,000 publishing entities around the world entered with less than 300 being honored across various categories. They set the bar pretty high for us but we intend to continue to create award-winning content in a gorgeous layout. If you missed the print copy of the summer issue, subscribers can see this award-winner online.