I love rechargeable things that do double duty at home and at the campground. I also love anything that recharges and doesn't add another battery to a landfill. That is why I love FLI Products. They make beautiful and practical things that I use at home and then stash in my truck and haul to the campground. FLI is doing a BIG Girl Camper Give Away of some of my very favorite camping products including lights, fans and more!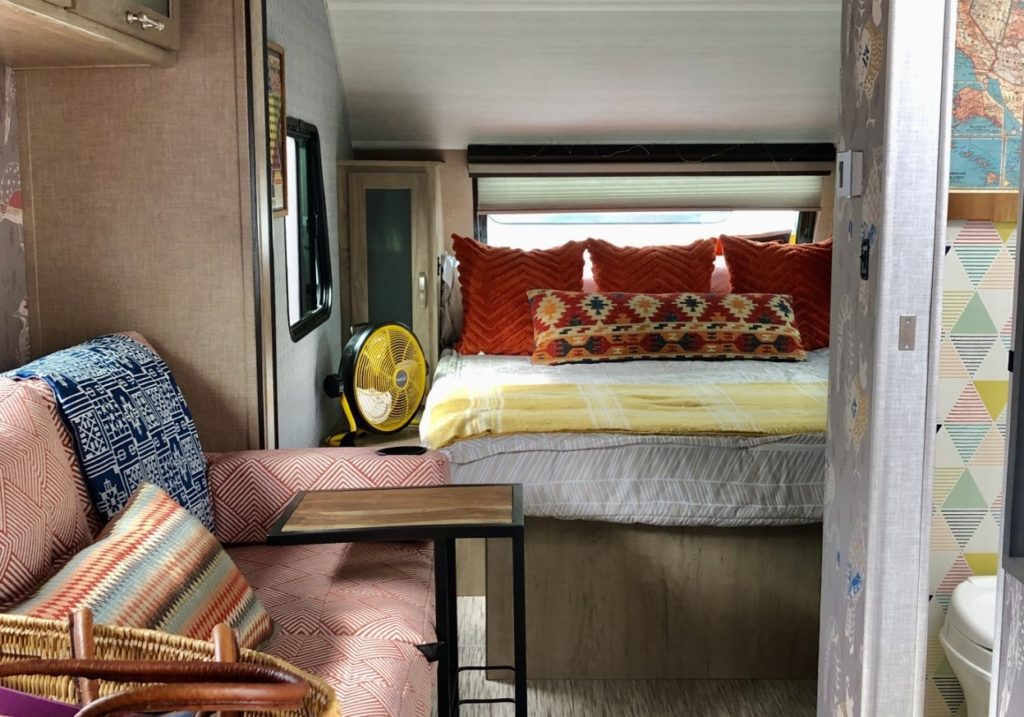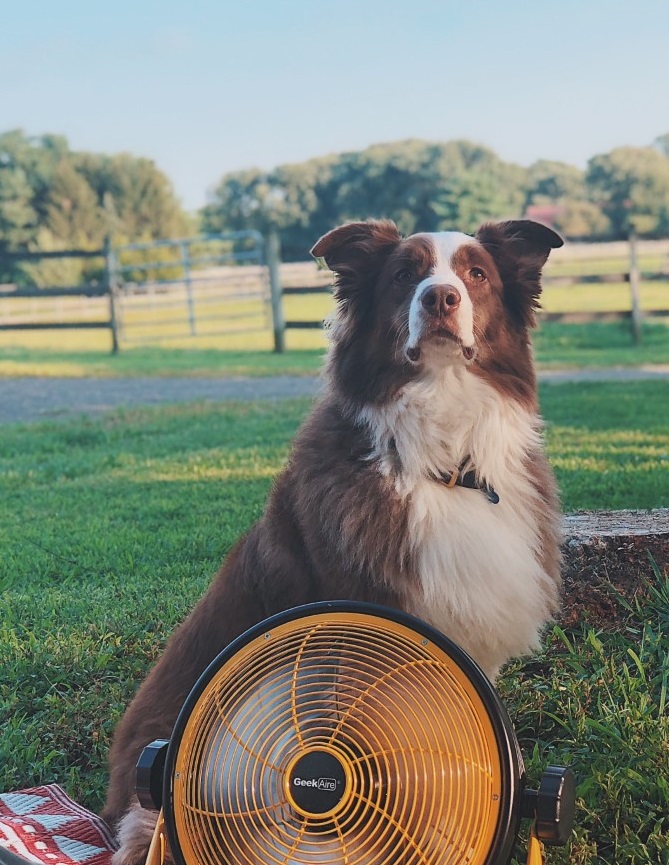 The Geek Aire Indoor Outdoor cordless rechargeable fan comes in three sizes. I use this to keep cool when boondocking, to chase the skeeters from my legs sitting around the campsite and to circulate the air inside my RV. I also use it on my back porch at home! When fully charged it can run for up to 12 hours on the low setting. It's also great for by the pool, fairs and pop up shops and out in the she shed on a hot day. It comes in three different sizes. 10″, 12″ and 16″! It has a really stable base and tilts in the direction you want the air to go. One of my "must have" camping items.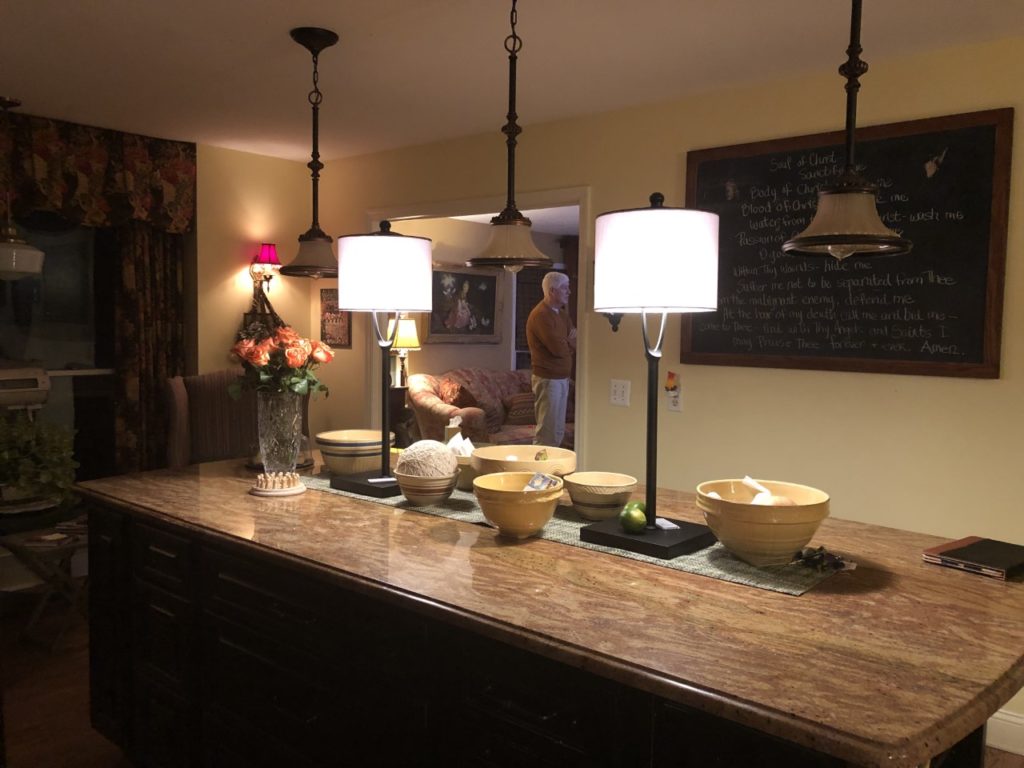 Last year FLI introduced the indoor/outdoor cordless lamp and I fell in love with it. Again, back porch item! We have one plug on our back porch which is a good twenty feet from the end tables where we sit and relax. The base is wide and stable while the lamps are heavy themselves so they don't blow over. They come with heavy duty pipe stands that allow you to use them as a table lamp, floor lamp or hanging lamp. With weather resistant shades, they can handle moisture of a summer campground!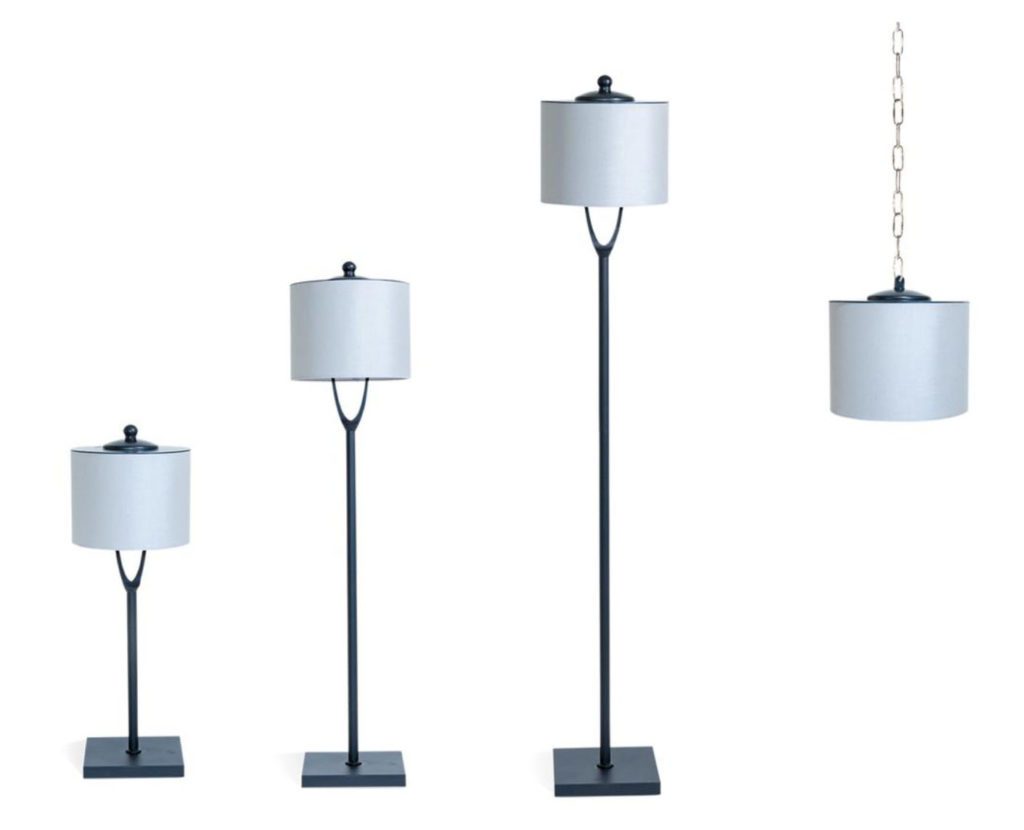 The lamp is designed in a way in which the top of the lamp, where the battery pack and LED light are stored, is covered. This has been a bonus because it makes it impossible for bugs to get in it and very easy to clean. The light has several different settings from dim to bright and when set on low can go for 72 hours without needing recharging.
It's an elegant way to bring light to dark places. I love when form and function merge so beautifully. In the off season, I keep these on the island in my kitchen. When spring comes, they get moved to the back porch and when I camp they make great lights on the picnic table that illuminates the table from above so you can actually see your food and the person sitting across from you. One of my all time favorite FLI products. One is included in this Give Away!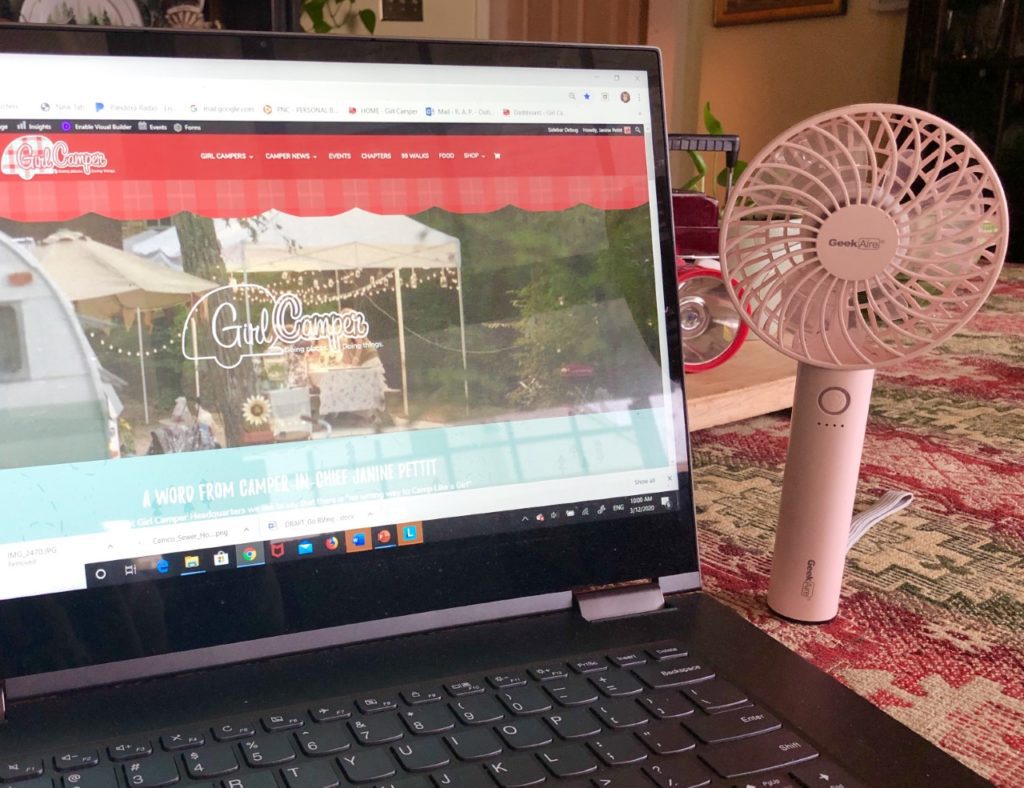 The FLI cordless personal fan is something I don't leave home without!! Keys? Check! Phone? Check! Pocket fan? Check!! This is also a multi-purpose item that I love. It sits in a charging dock that allows me to put it on my desk and direct air right at me! It also does double duty as a back up charger for my phone if I am out and need a boost. It's small and lightweight and easy to carry in your purse. The lowest setting on it makes no noise at all so you can pull it out at Church and the movies and not annoy the people around you. It's also a great way to get nail polish to dry fast!!!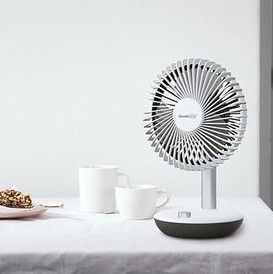 Another handy cooling options is the 6" Rechargeable Oscillating Table Fan. It has variable speeds, left and right oscillation, an adjustable tilt fan head, power indicator light, 8-hour timer, and prides itself on a cozy/quiet breeze.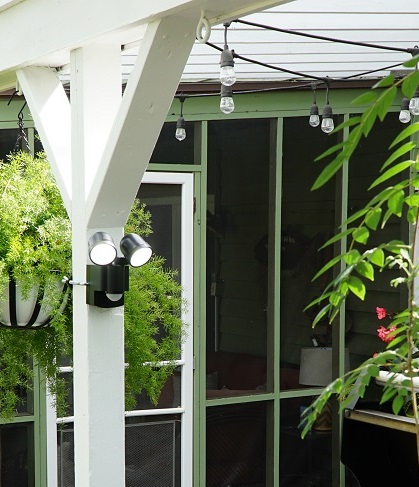 FLI's cordless 700 or 238 lumen battery operated motion detector light is a little piece of mind I use at the campground. For the past few years, I've used the mounting clamp to attach this to my tongue jack once I arrive at the campground. Now I have some removable hangers to attach it a high point near my door. It has two bright lights that can be adjusted to activate from two different directions. The light is very bright and a deterrent to animals and humans alike. It easily comes off and I store it until I arrive at my next destination. It's a little peace of mind for a solo traveler! I've taken this little handy light down more than once to help light up the grilling area when making a late dinner in the dark too.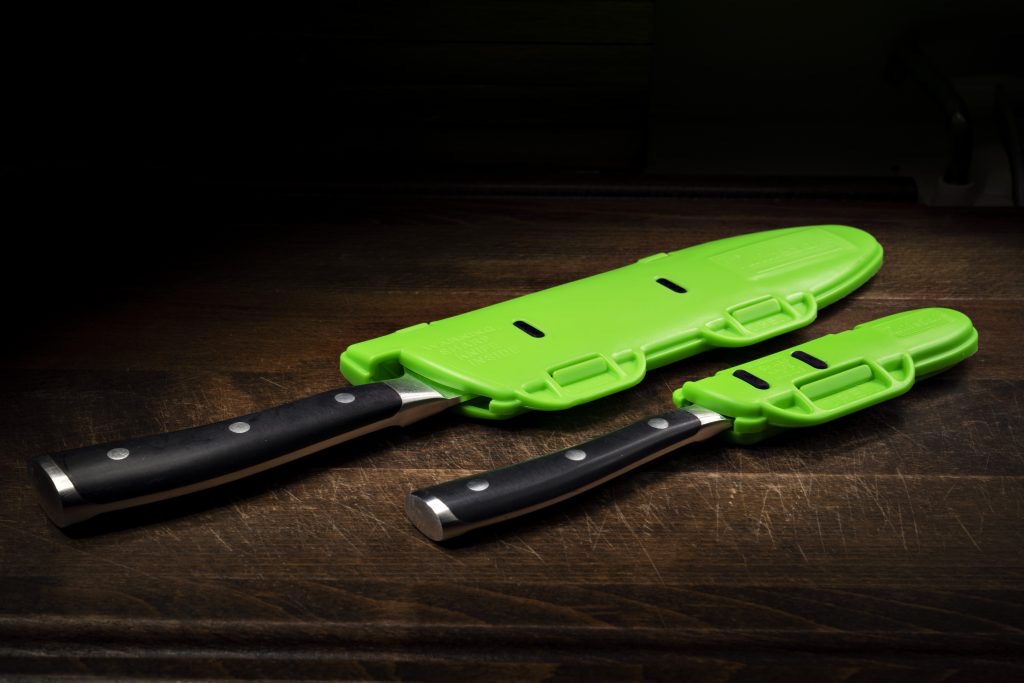 The FLI knife safe blade protectors do just that – they protect the blade of your knife not only from being damaged in the drawer by being banged around but protect your fingers from cuts when you are rummaging through the drawer to find something. They come in a range of colors and sizes with the added bonus – they're made in the USA!
If you subscribe to the Girl Camper Newsletter, you're already entered to win this HUGE collection of FLI Products valued at $500! If you want to subscribe, you'll find the link at the bottom of the Girl Camper home page.

If you're ready to make any of these amazing items your own, head over to our Girl Camper home page or your local Girl Camper Chapter Guide's page (find them here: https://girlcamper.com/girl-camper-chapters/), click SHOP and then Our Affiliates for a special Girl Camper discount!