Every Girl Camper knows how much we LOVE Camco! From their beautiful 'Life is Better at the Campsite' houseware line to their camping necessities that help with the maintenance of your RV, there is literally something for everyone at Camco!
With the interest in RVing at an all-time high, we pulled together our top Camco picks for every RVer, whether you're new to the lifestyle, getting back into it or have been camping all your life. For the full line of more than 5,600 Camco products and to find a retailer near you – visit www.camco.net.
The 28 Gallon Rhino Tote Tank with Steerable Wheels – retail value $337.49

A ready-to-use kit that includes everything needed to transport waste from your RV or trailer to a dump station when you're parked too far away for an RV sewer hose. Everything you need to clean, maintain and store the tote tank is included. Sturdy, durable an easy to maneuver.
Camco's TastePURE RV/Marine Water Filter with Flexible Hose Protector – retail value $30.49
Safe water matters! The Granular Activated Carbon (GAC) filtration greatly reduces bad taste, odor, chlorine and sediments. Can be attached to any standard gardening or water hose for healthier drinking water and cleaner water for any use. Large capacity in line water filter lasts an average of 3 months and is made in the USA.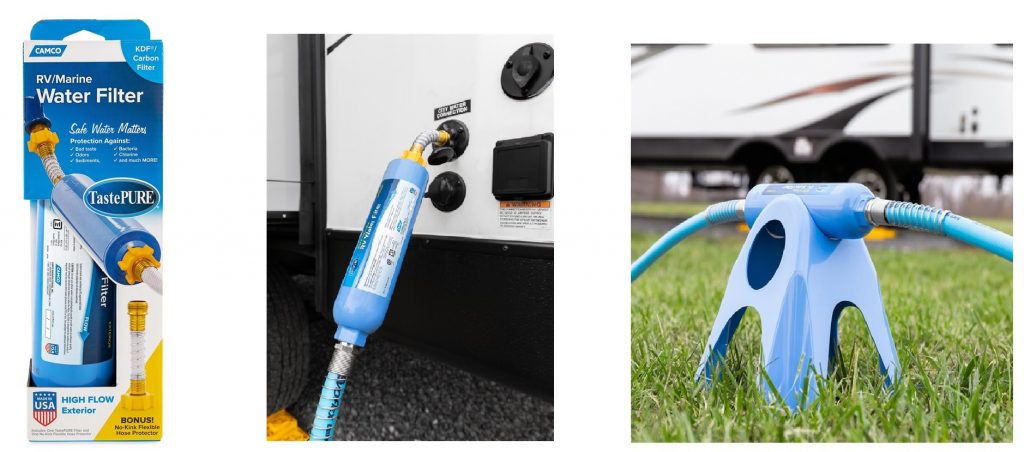 Camco's EvoFlex 25-Foot Drinking Water Hose – retail value – $29.99
The perfect host for every RV! Its EvoFlex design holds no memory, making it easier to position and store. BPA-free, lead-free and phthalate-free. Durable construction with nickel plated fittings and stainless steel strain reliefs – all proudly made in the USA!

Camco RV's RhinoEXTREME 20′ Sewer Hose Kit – retail value $91.49
All of the features that RVers are looking for in one complete kit! Comes with two 10′ sections with pre-attached Rhino swivel bayonet and lug fittings; transparent elbow with 4-in-1 adapter and 4 storage caps; removable 4-in-1 adapter which allows you to store in 4″ square bumpers. TPE technology that protects against pinholes and offers superior abrasion resistance and crush protection.

Camco FasTen Leveling Blocks – retail value $53.99
Each of the10 interlocking blocks allows you to add a full inch to desired height for safe, easy AND customized leveling. Can be used with single wheels, double wheels, hydraulic jacks, tongue jacks, stabilizer jacks, 5th wheel jacks and tandem axles. The carrying handle easily pulls up for carrying, or twists down to secure blocks together for storage. Carrying handle easily twists to secure blocks together for storage.

Floral Flush RV Toilet Treatment Drop-Ins – retail value $11.99
This is a MUST for every RVers! Just one drop-in treats up to a 40-gallon tank. They not only help with unpleasant odors but they break down waste and tissue in your RV waste holding tank or portable toilet. Septic safe, environmentally safe and 100% biodegradable with no toxic, formaldehyde-releasing bronopol.
The TST MAX Drop-Ins – retail value $11.99
Another favorite of seasoned RVers, this drop-in contains an extra strength formula that breaks down waste in the RV holding tank for up to 7 days and a blend of hibiscus-scented surfactant oils that trap unwanted odors in your tank, making your camping experience more enjoyable. Like the Floral Flush drop-ins, these don't contain the toxic, formaldehyde-releasing ingredient bronopol. Each of the 10, orange-scented drop-ins will treat up to a 40-gallon tank.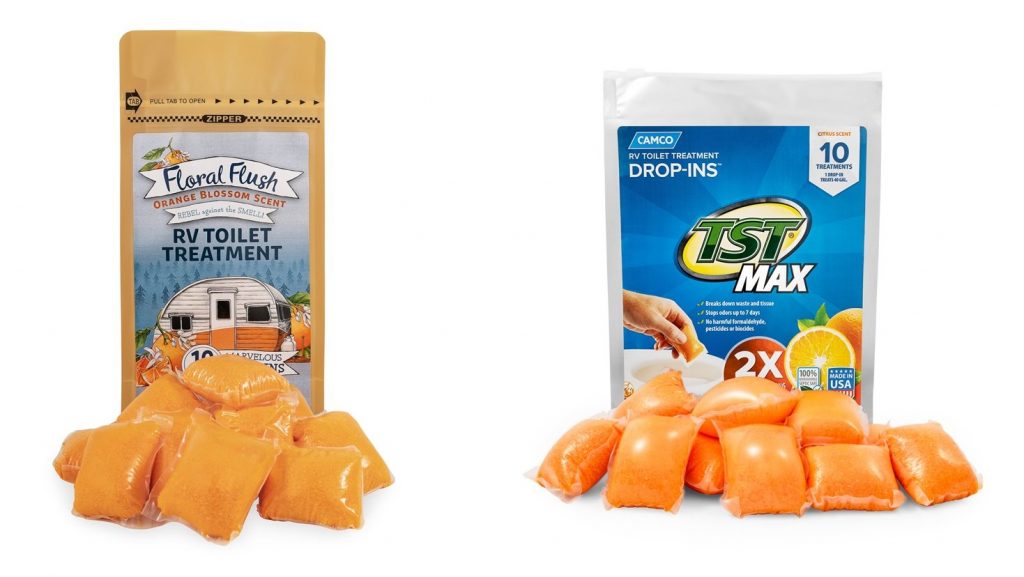 Camco Life is Better at the Campsite Wine Tumbler Set, 4-Pack – retail value $65.99
A great addition to any campsite, tailgate, party or anywhere else traditional wine glasses might break! The ultra-durable, kitchen grade stainless steel tumbler is vacuum insulated to keep your beverage hot or cold longer. The lid is BPA-free and has a fully sealing gasket to prevent spills. The tumblers have a flat bottom, so they can be used with or without the colorful stems. Color code drinks to keep track of whose drink is whose!

These tumbler's are a Girl Camper staple – but they're just one of so many incredible items in the Life is Better at the Campsite collection – plates, linens, door mats, shower curtains, tablecloths, flags, apparel, mugs, bags – the list goes on! See the whole collection at:
www.camco.net/life-is-better-at-the-campsite-4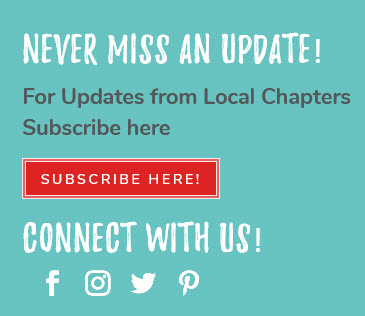 Every subscriber to the Girl Camper newsletter is entered to win this amazing collection! If you haven't subscribed to the newsletter, head to the home page of www.GirlCamper.com and scroll to the very bottom where you'll see this Never Miss An Update button!