Following Her American Girl Dreams
More than one Girl Camper bought an RV during the pandemic, fixed it up and decorated it with a distinctive touch, right? Lauren Nelson did. She located a camper, cleaned it up, applied her stellar interior design skills, then set up a small business centered around her new RV. She did all of this during lockdown when she was being homeschooled to complete her fifth-grade school year—Lauren was 11 years old. 
Inspiration Born from Books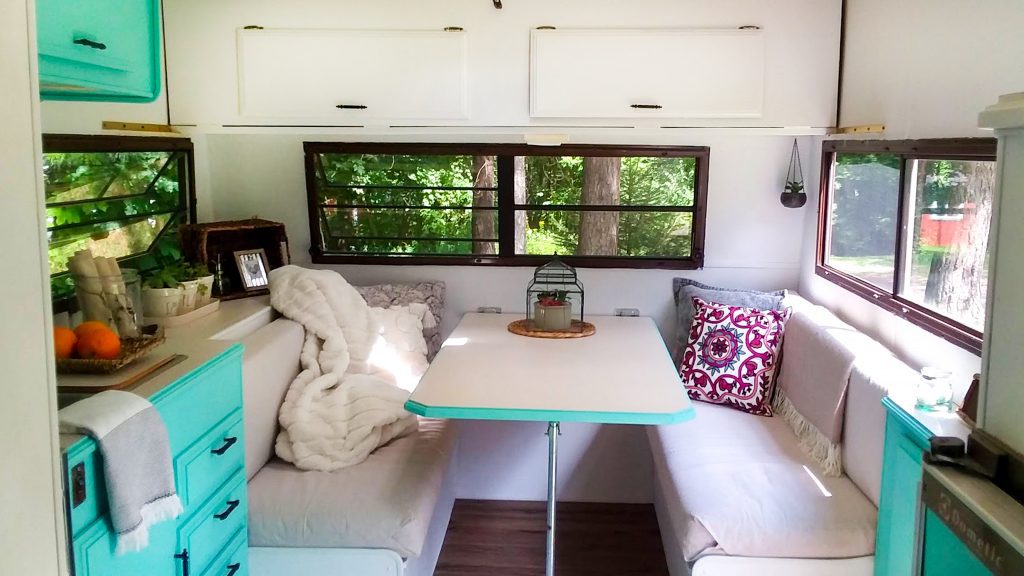 An avid reader, Lauren devoured several woods-related books while homeschooling, including My Side of the Mountain, an adventure novel about a boy learning courage and independence while attempting to live alone in the Catskill Mountains in New York. Inspired by the stories she read, Lauren began building forts on her family's 50-acre property in western New York. She saved money to build a treehouse and began drawing up the plans. Then she heard about neighbors who purchased a pop-up camper for $500 and renovated it. That sparked an idea. The search for her own camper was on. 
Coincidentally, a family about three houses down from her had an old camper on their property. When they moved away, they left the camper for the new owners. "I doubt they're going to want the camper," she told her mom Aimee. "They're probably going to sell it." Lo and behold, before long a "For Sale" sign appeared on the camper.
Aimee spotted the sign, but tried distracting Lauren each time they drove by. "I wasn't against her having it," Aimee said. "I just didn't want her to be disappointed if she didn't get it." Eventually, Lauren spotted the sign. "She squealed all the way home," recalled Aimee. Lauren wasn't worried. "I went to our new neighbor and asked him what he wanted for the camper. He said $500," Lauren said. "I told him I had $400 and he said okay!"
Bringing the Dream Home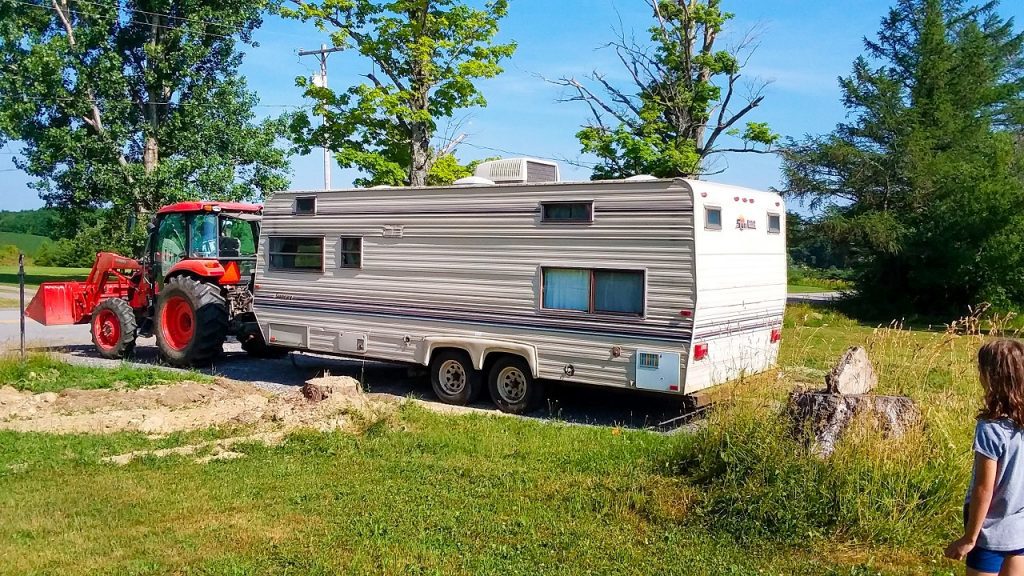 The 20-foot, metal-sided 1988 Sunline Sunray RV came complete with a family of mice. "I kind of wanted to keep them," Lauren said, laughing. Family and friends pitched in to help Lauren get started. One neighbor used his tractor to pull the camper to its new home. Others donated plywood and helped Lauren cover her cushions for the table fashioned from a canvas drop cloth.
In case you haven't noticed, Lauren knows exactly what she wants. "I walked into Home Depot and chose everything in 30 minutes," she said. To help with the renovation, her parents chipped in the funds they had previously put away for 4-H camp. Lauren did 80 percent of the painting herself, though her grandmother got in on the action by painting the cupboards. Lauren found plates and cups at a garage sale, and it wasn't long before a completely renovated camper emerged filled with stylish interior design touches, all Lauren's ideas.
Creating a Business
When someone offered to pay Lauren $50 to have a child's birthday party in the camper, another light turned on for Lauren. "I always loved playing with American Girl dolls and dressing them up," she said. "I also want to be a fashion designer." Combining her interests, Lauren decided to fill the camper closets with doll clothes and host American Girl-themed parties.
Among Lauren's other accomplishments, she earned her Red Cross babysitting certification. With that training, she decided to offer babysitting services in the camper. Parents can drop off their girls to play with the dolls and clothes while Lauren serves them cookies and lemonade. Lauren also set up tea parties using a ceramic kid-sized tea set. For now, the RV stays put on the family's property, but one day may serve as a dorm room for Lauren.
Inspiring Other Girl Campers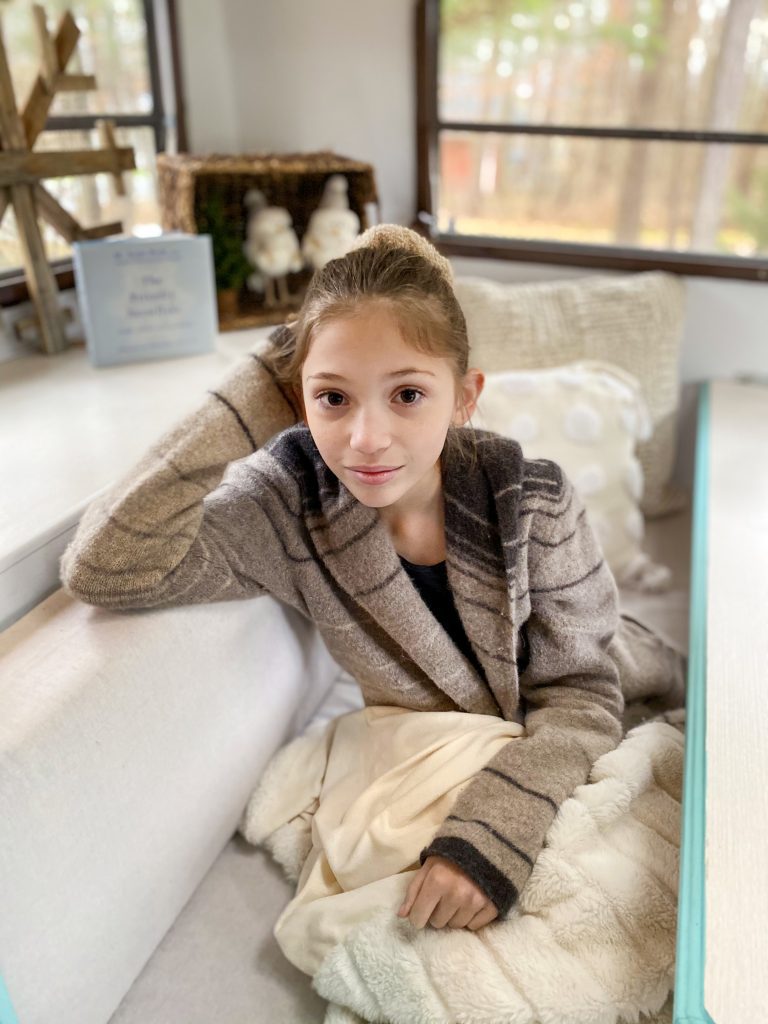 Aimee first shared Lauren's camper adventure on the Girl Camper Facebook page. Her inspiring story has served as motivation for other women. Among the people who contacted Aimee were two ladies in their 70s and 80s who said getting a camper was something they had always wanted to do and if an 11-year-old could do it, so could they.
Lauren's motto is simple: "Whatever you want to do, just try to make it happen to the best of your abilities." She is clearly a girl going places and doing things! We can't wait to see what she does next.
____________________________________________________________________
Written by Terri Marshall, first published in Girl Camper Magazine, Winter 2022