Podcast: Play in new window | Download
On this weeks show I welcome Joel Holland, owner and COO of Harvest Hosts, a network of wineries, farms and unique locations that offer overnight parking for fully contained RV's. Joel and his wife took an extended RV vacation crossing the country and enjoying the open road. The feeling of freedom often left them though when they pulled into a crowded campground and spent the night sandwiched between other trailers with obstructed views. They were members of Harvest Hosts and really enjoyed the opportunities that membership offered them to meet new people, stay in beautiful settings and experience what life is like "on the farm." Joel liked the experience so much that he tracked down the founders and owners of the company and got to know them. After many conversations and mutual agreement they sold the company to Joel. He is now honoring the founders original intent while taking the company in new directions.
Harvest Hosts is membership based with an annual fee of $49. With that fee you gain access to over 600 sites that offer overnight parking on their property. There is no fee for this parking but you are encouraged to make a purchase at the location. Some owners allow multiple night stays but that is at their own discretion. With membership you will receive access to a site map with locations and contact information to make reservations. Drop ins are not allowed. There is also an App that allows you to search by RV size and preferred location type. Harvest Hosts is offering a 10% discount to Girl Camper Podcast listeners when you join. The coupon code is Girlcamper.
I have had a membership to Harvest Hosts for a year now but still have not used it. I have bookmarked several properties though for my fall trip down south!
SHOW NOTES
We also have a give away this week in celebration of our Fall Season. We're kicking off Fall with a drawing for a Camco Big Red Campfire. .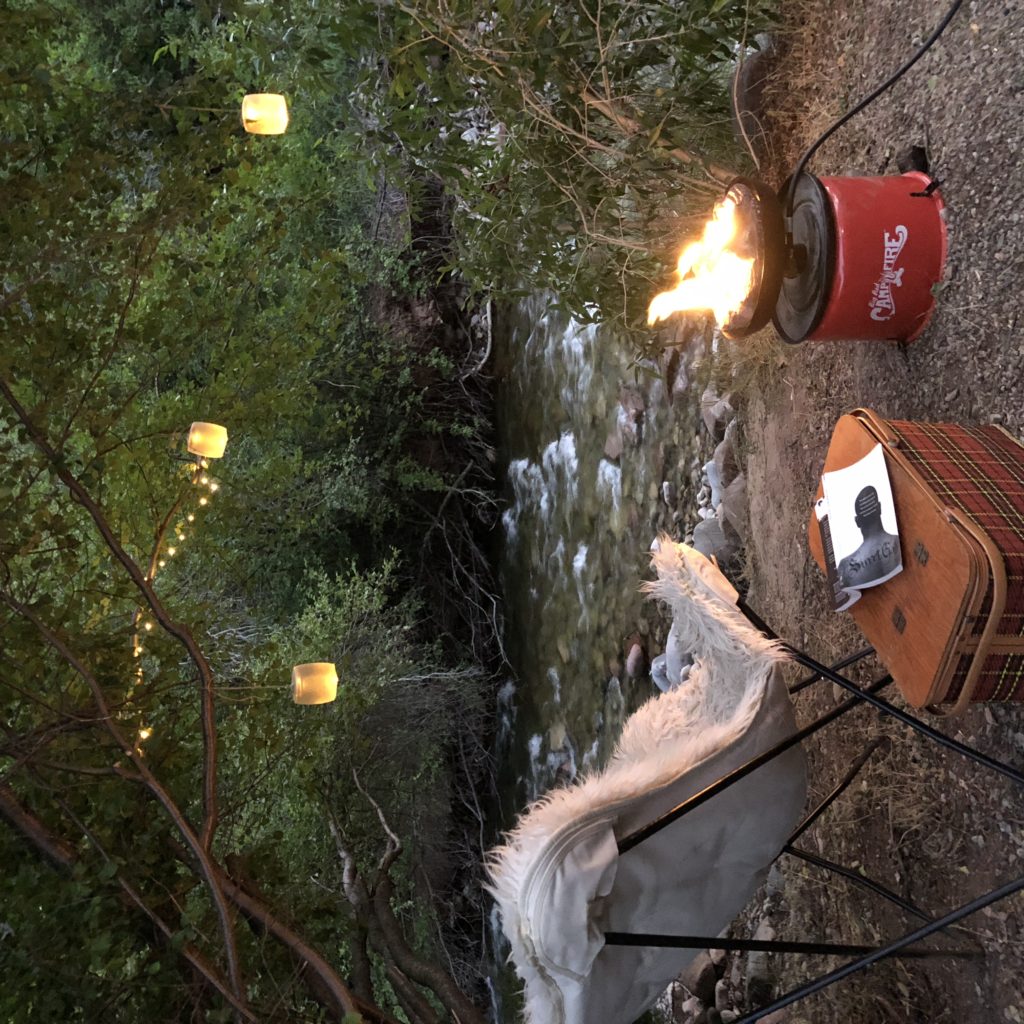 Some of the things I love about my Big Red Campfire!!
quick set up – without the fuss of firewood and kindling I have an instant fire.
it's usable at most state and national parks when there is a fire ban in place
no smoke! I get to enjoy the fire and warmth without the stinging eyes and wheezing lungs
it's cost effective – the fireplace pays for itself in the savings on firewood
time saver – I love that I can use the campfire for fifteen minutes and turn it off
To be in the running go to Instagram and Follow Camconet and tag a friend. You also have to go to www.girlcamper.com and subscribe to our email list. A winner will be chosen and announced on our October 16th show!