Easy and delicious recipe!
Who doesn't love delicious homemade potato chips? While you may think making a batch camp-side is impossible, think again! But the pitfalls at camp are the same as at home. The secret to crispy chips is contained in a few steps that people tend to skip before they even start cooking! A careful precooking process will allow your camp potato chips to fry up and evenly brown when you drop them into your oil. Try this recipe for chips at home to perfect your method, then you'll be ready for camp cooking.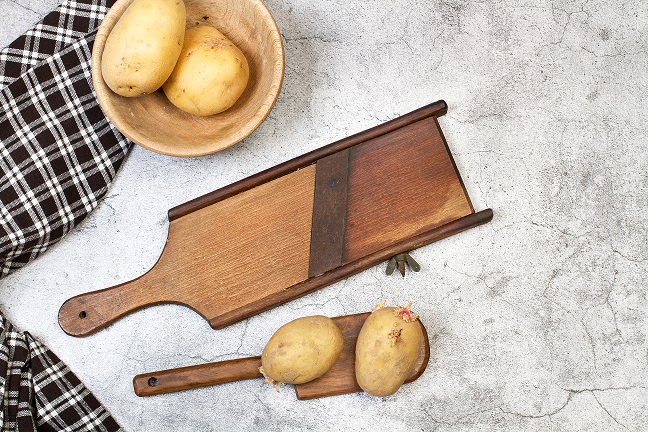 What You Need
1 bag Russet potatoes (keep in mind, a few go a long way!)
Mandolin
Large pot
Spider basket strainer
Cast iron pot
Peanut oil (enough to fill pot half-way)
Thermometer
Paper towels
Sea salt (or any flavored salt you like)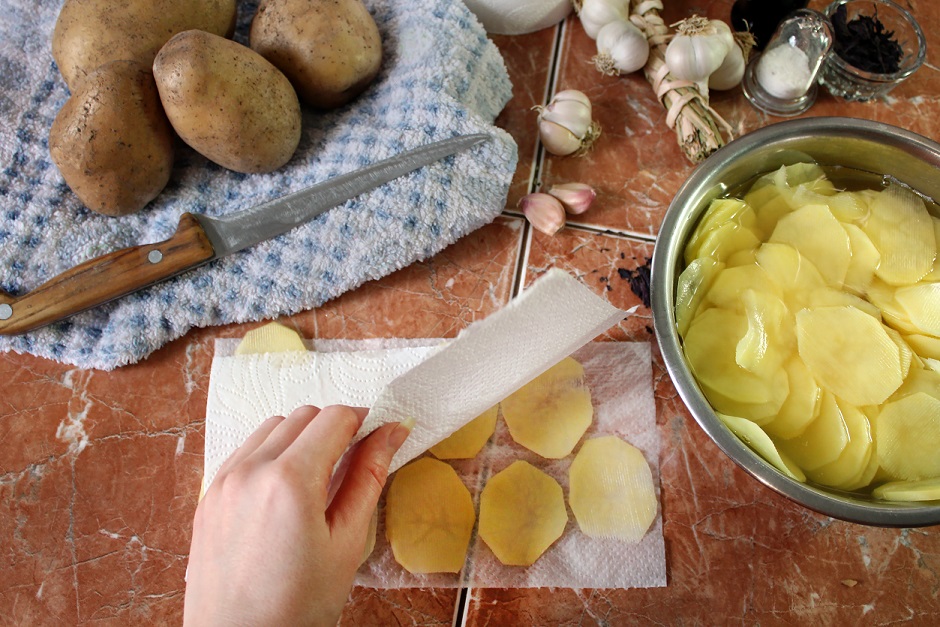 The Method
Thinly and uniformly slice potatoes. A mandolin is the best tool for this.
Soak the slices for 30 minutes in cold water, which gets the excess starch out of the potato, resulting in better frying.
Rinse the potato slices in another bowl of clean water until the water is clear.
Par boil the potatoes in a pot with a tablespoon of vinegar and cook for 3-4 minutes while stirring.
Remove potatoes from the water with a spider strainer and place them on a linen towel to soak up the excess water.
Drop individual potato slices into a cast iron pot filled with peanut oil that has reached 375 degrees. Don't overcrowd the pan! Give them room to cook and periodically check the oil temp to make sure it is staying at 375 degrees.
When the homemade potato chips are brown, remove them with the spider strainer and place them on a stack of paper towels or brown paper grocery bags. Sprinkle with sea salt while they are still hot and enjoy!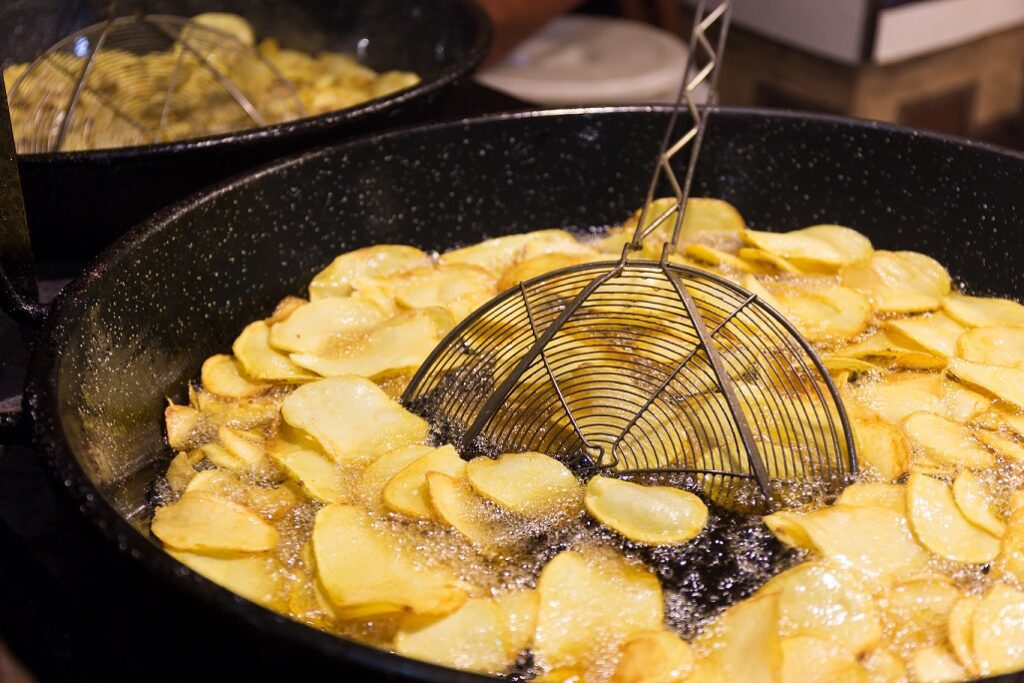 This article originally appeared in the Winter 2023 issue of Girl Camper Magazine. Click here to subscribe for more content like this!
Girl Camper Magazine: Subscribe to Girl Camper Magazine here! Girl Camper Magazine
Events:  Check out upcoming Girl Camper Events – you can attend events in any chapter! https://girlcamper.com/events
Main GC Facebook Group – Join over 350,000 like-minded women in our public Facebook group! Girl Camper FB Group