With the arrival of spring and summer comes a bounty of fresh produce. Fruit, vegetables, herbs and flowers are all flowing in abundance. Farmer's markets and roadside produce stands are once again bursting at the seams with fresh items that aren't always available to us at the grocery store. These amazing gifts of spring not only make for nourishing food; they are also the central ingredients for a slew of homemade beauty products. 
With that, we welcome you to the wonderful world of plant-based beauty! The below recipes are made entirely from ingredients that are derived from plants. Just as our diet needs the vitamin and antioxidant rich benefits of plant nutrition, our skin, hair and nails also crave these natural defenses. Remember, before the synthetics and sulfates that comprise most skin products today were developed, most products were crafted almost entirely from plants. And while synthetic ingredients can be a great solution for a long shelf life, we know that when it comes to freshness, there's no replacing that straight-from-the-garden goodness. Here are a few key plant-based-beauty recipes to kick off your personal plant renaissance.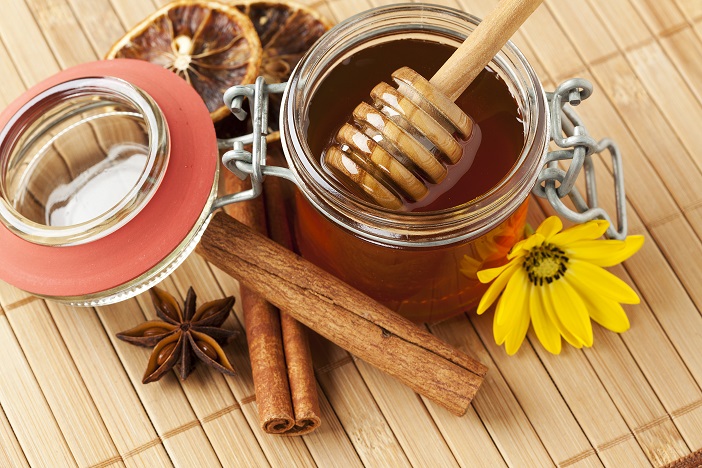 PLUM AND CINNAMON FACE MASK
This DIY facemask is heads and tails more nourishing than any impulse buy in the grocery store check-out line. Your skin will soak up the vitamin C and antioxidants present in fresh plums, while cinnamon's antifungal, antioxidant and antibacterial properties makes it useful for guarding against redness and blemishes. 
Ingredients
3 to 4 plums
½ tablespoon avocado oil, sweet almond oil or jojoba oil
½ tablespoon of honey (local is best)
Healthy dash of cinnamon
Directions
Add plums to a pan of water on the stove.
Bring water to a boil over high heat and cook until soft.
Strain plums out.
Transfer to a bowl and let cool.
Once cool, remove skin and pits and add the flesh to a blender.
Add oil, honey, cinnamon and purée well.
To use, apply the mask with your fingertips in a gentle circular motion, leave on for 15 to 20 minutes, then rinse and pat dry.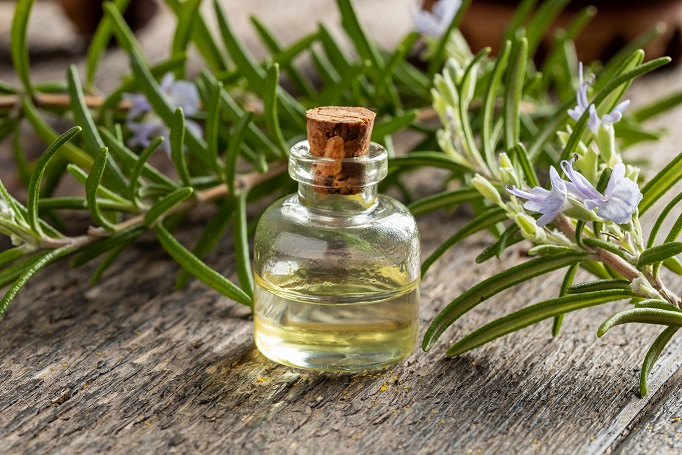 ROSEMARY SCALP RUB
This two-ingredient rub is both efficient and effective. While rosemary stimulates follicle growth, raw virgin coconut oil contains vitamin E, which helps boost moisture and keeps dandruff at bay.
Ingredients
¼ cup of fresh rosemary (washed and dried)
½ cup raw virgin coconut oil
Directions
In a medium saucepan, heat the oil over low heat.
When hot, add rosemary and stir, pressing the herbs into the hot oil for 30 seconds.
Remove from heat and cover.
Let it sit for 4 hours at room temperature.
If the oil has hardened, return to low heat.
Strain and discard rosemary.
To use, scoop ½ teaspoon onto fingertips to warm and then massage into the scalp. Leave for 20 minutes, or overnight, then rinse. Follow up with shampoo and proceed with your normal hair care routine.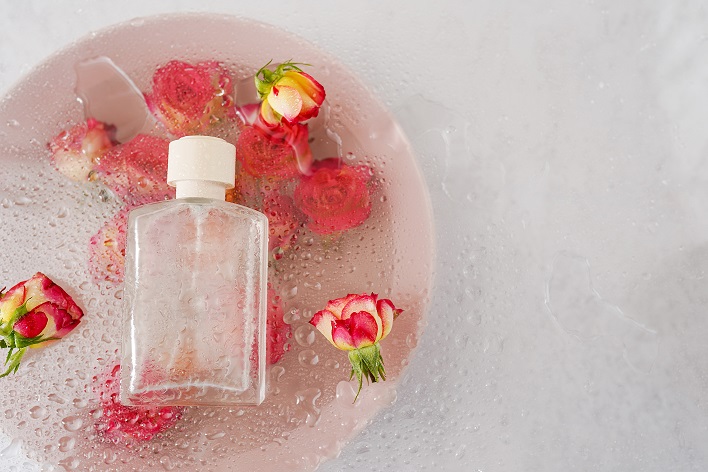 ROSE TONER 
Another two-ingredient wonder, this toner is a cornerstone of a plant-based-beauty routine. When we wash our face, even with a natural soap, we deplete the skin's natural acidic layer that is in place to protect us from the elements. We often see rose paired with toners or as a facial spray because it is full of both naturally astringent qualities and natural oils like vitamin C, which hydrate and replenish our skin after many washes. Rose also has anti-inflammatory properties that calm our irritated skin tissue, while giving off the amazing scent of spring. 
Rosewater can easily be made on the stovetop by steeping fresh or dried petals in distilled water on low heat until the petal color fades. Strain the petals out and you have rosewater! For the toner, mix equal parts rosewater and witch hazel in a small spray bottle. Its seven- to 10-day shelf life can be extended by keeping it refrigerated. Spray, smell, soak, enjoy! 
This article, written by Georgia Pettit, first appeared in the summer 2022 issue of Girl Camper Magazine. For more great content like this, subscribe here today!